As Chicago Public Schools principals rifled through their budgets for the coming school year to meet a Thursday deadline—after being stalled by technical difficulties with their budgeting software—Gov. Bruce Rauner issued lawmakers a separate deadline: have Senate Bill 1 on his desk by noon Monday, or face a special session.
Rauner's deadline came and went. He then issued an order for a special session to begin at noon Wednesday. Secretary of Education Beth Purvis says the Illinois State Board of Education needs to know the state's funding formula by Aug. 1 in order to have the comptroller start making voucher payments to districts on Aug. 10. Thus, the new deadline is July 31.
"There is a good, historic new school funding bill that is ready to be implemented. It was hijacked at the last minute by the majority in Springfield and a poison pill was inserted to force payments to a pension system that's broken, unsustainable and it needs reform," the governor told reporters during a press conference Monday. "And we together should reform that pension system and help Chicago fix its pension problem. That is a separate issue, fundamentally separate issue from treating our children as the priority they deserve to be and treating our teachers as the wonderful professionals who deserve our support."
The governor promised to issue an amendatory veto to the measure, should it arrive at his desk.
Bunker Hill Democratic Sen. Andy Manar, who sponsored SB1, called the special session an expensive gimmick.
"Rather than waste taxpayer dollars on an expensive special session, the governor should meet with the leaders to hammer out an agreement. The governor is essentially asking the legislature to buy a house without inspecting it. We need to know the details of the governor's amendatory veto so that we can address his concerns in a responsible manner," Manar said in a statement.
Purvis said the governor does not want to release what his line-by-line amendatory veto would be until he's received the bill, but his office has released a district-by-district breakdown of how much more money districts would receive under his veto, versus under the legislation's current language. In it, Chicago Public Schools is the only district receiving less money, to the tune of $145 million. Though CPS would receive less money than it would under SB1's current writing, all districts, including CPS, would receive more money than they did in fiscal year 2017, said Purvis, under the measure's hold harmless clause.
Follow Brandis Friedman on Twitter @BrandisFriedman
---
Related stories: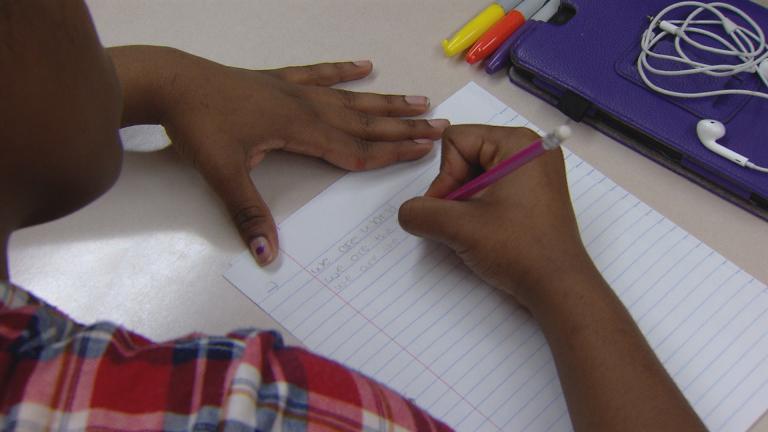 Education Funding Fight Could Prompt Special Session
July 21: Schools are caught in the crossfire between Democrats and Republican Gov. Bruce Rauner, who said Friday he'll call legislators back to Springfield if they don't release Senate Bill 1 to him by noon Monday.
---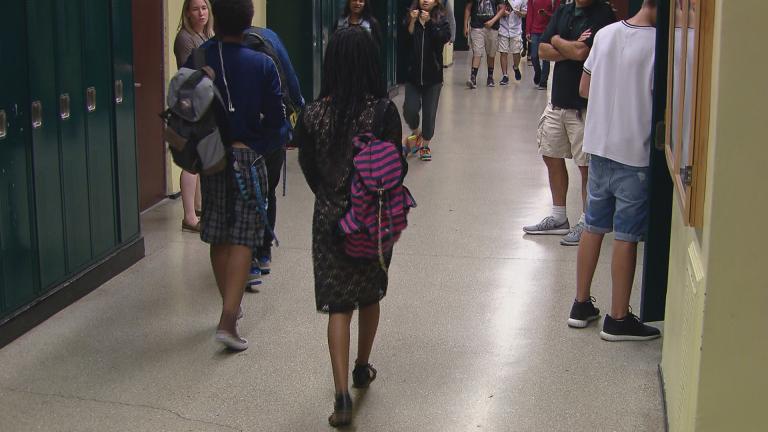 Enrollment Down, Per-Pupil Spending Inches Up in New CPS Budgets
July 20: Despite the fight in Springfield over education funding, Chicago Public Schools leaders say they will open to students in the fall—but with fewer students.
---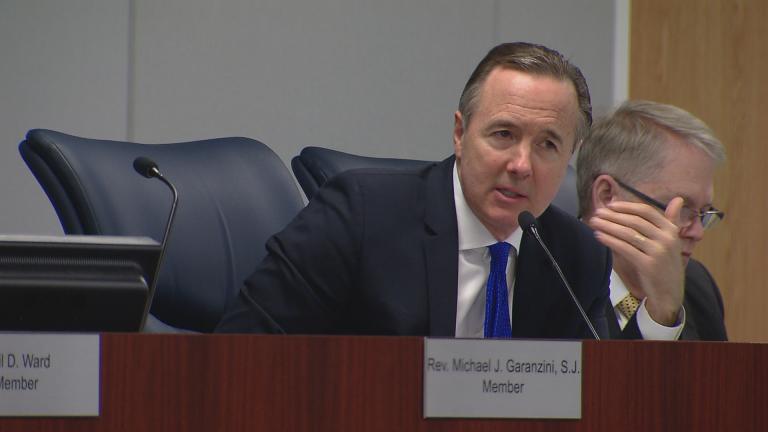 CPS Making 'Major Changes' to Special Ed Funding
July 20: Teachers and principals spent the past year criticizing the way Chicago Public Schools' handled special education funding. The district now says it's planning major changes in the new fiscal year.
---