In 1917, an Italian immigrant moved to Chicago and started a company that made phonograph cabinets. One hundred years later, his grandson is running the top manufacturer of iconic toy wagons.
Quick, take a guess: What color do you suppose these wagons are?
Chances are you picked red, and you'd be right: It's the signature color of the No. 1 wagon-maker: Radio Flyer.
"There's a lot of mythology around why the wagon is red. You know perhaps that my grandfather was from Italy, so he loved Ferrari and spaghetti sauce and red wine. That's all true, but really it's, I think, because the red color always sold the best and over time it just became so iconic," said Robert Pasin, Radio Flyer CWO – or Chief Wagon Officer.
Pasin is the grandson of the company's founder, Antonio Pasin, who put to use the woodworking skills he'd learned from his own grandfather and dad when he immigrated to America.
Antonio originally used a wagon to wheel his tools around the workshop where he made cabinets for phonograph machines.
"And pretty soon he was selling more wagons than phonograph cabinets and he went with what was succeeding," Robert said. "The first wagon he called the 'Liberty Coaster' because the first thing he saw when he came to America was the Statue of Liberty. And he always chose names there were kind of connecting to what was exciting and cool and American."
Like Radio Flyer, radios were the cool technology at the time, and it was the dawn of flight; like the wagon's color, the name just stuck, Robert said.
Robert's personal favorite, which he remembers his dad – Mario – bringing home from work when he was a kid is the "Fireball 2000," a rare yellow wagon fashioned after '70s muscle cars.
While nostalgia reigns supreme, wagons today can be a cushy ride – literally. You can customize them, with a canopy, cushions and a license plate.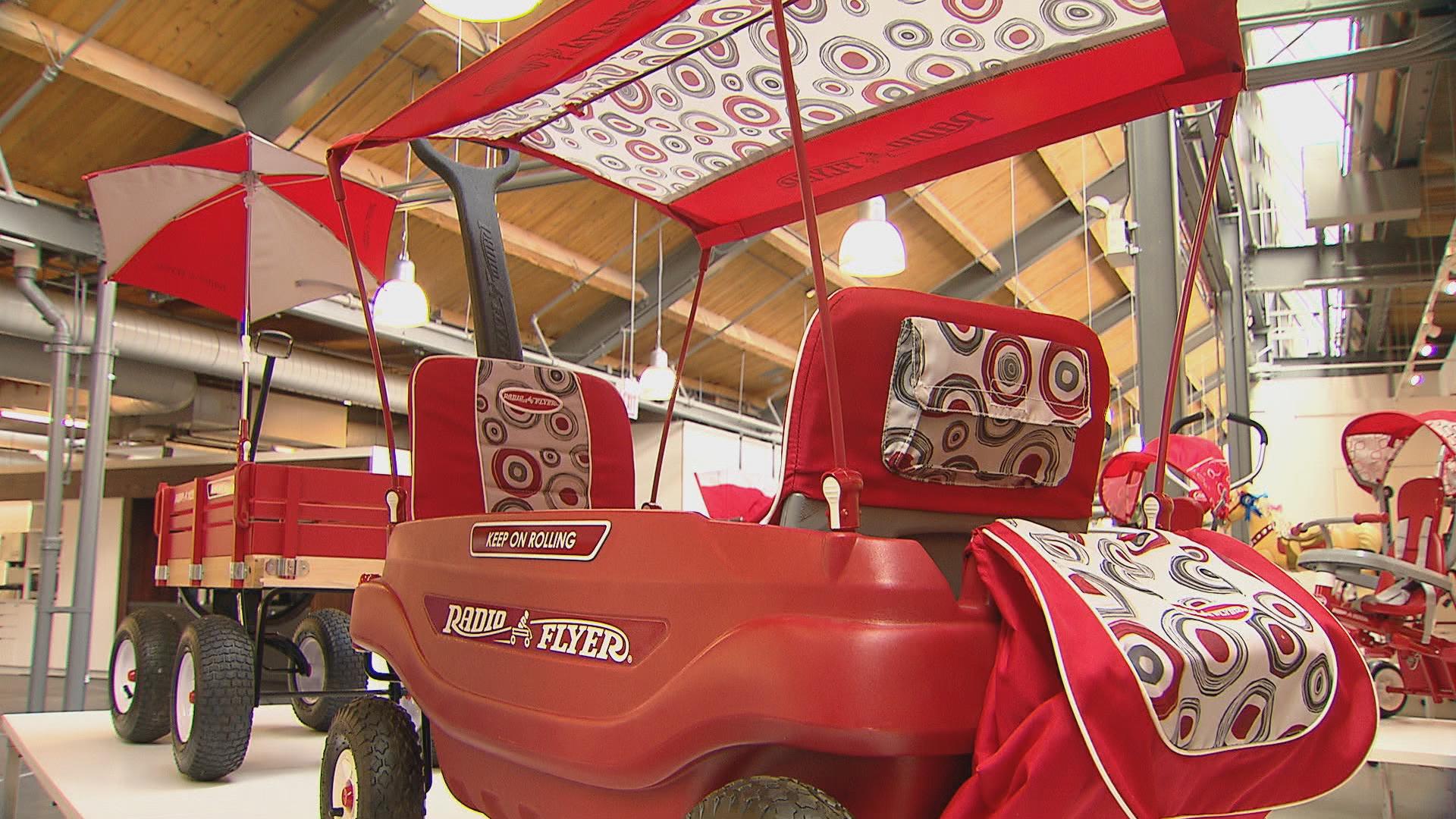 The company makes more than wagons: Its product line features tricycles, strollers, scooters (Robert uses one that's no longer in production to get around the company's headquarters), rocking horses and even a Tesla.
The rides are manufactured in the U.S. and China, but they are distributed, designed and developed in Chicago.
In 1933, Antonio introduced his signature product to the masses when he exhibited a 45-foot sculpture of a boy riding in a wagon in the 1933 Chicago World's Fair.
Today, an even more gigantic wagon sits on the lawn outside Radio Flyers' recently-revamped, LEED-certified building on the West Side of Chicago, not far from Antonio's original workshop.
The 15,000 pound, working wagon with its 8-foot-high wheels holds the Guinness Book of World Records title for World's Largest Toy Wagon.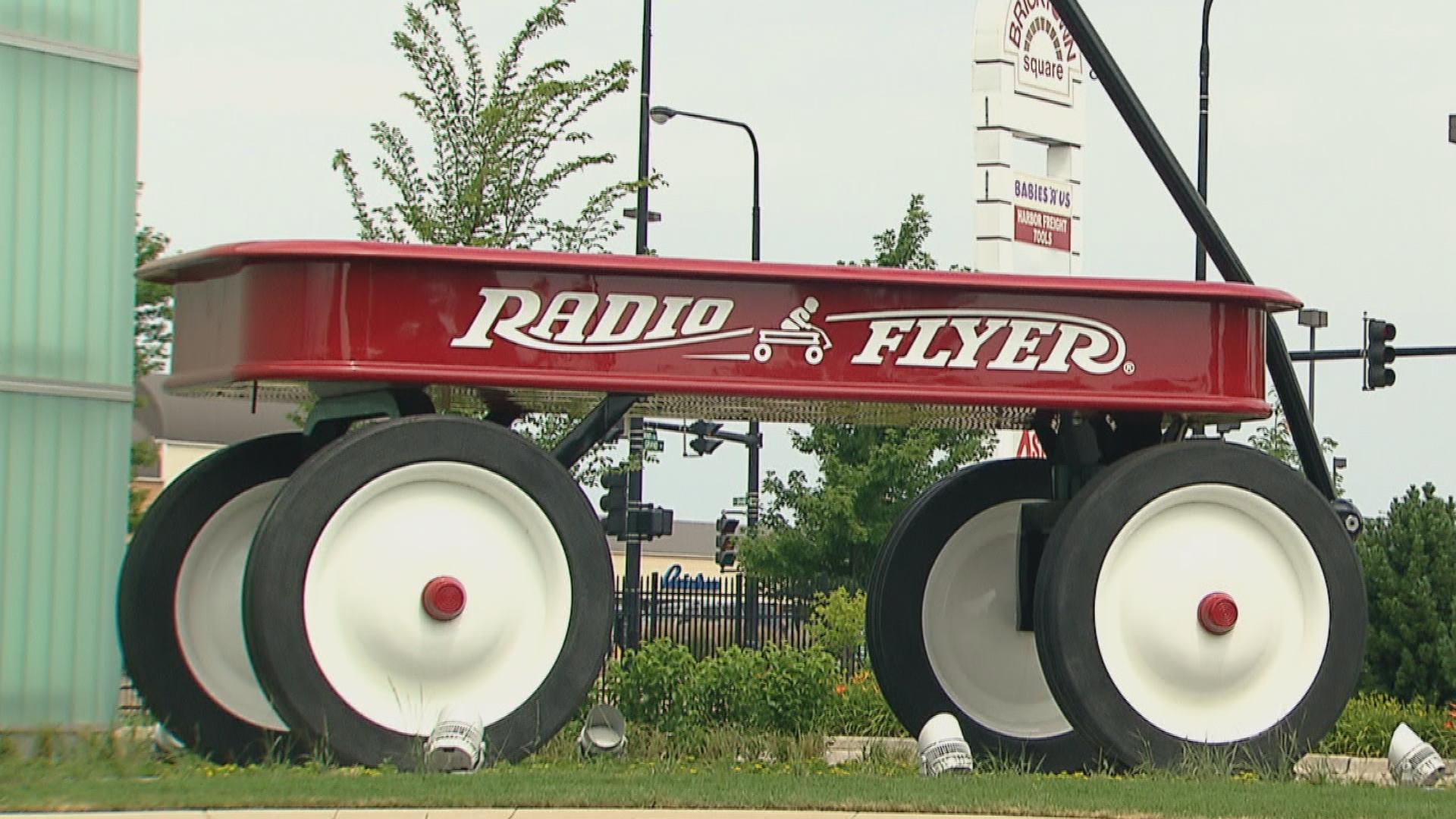 Follow Amanda Vinicky on Twitter: @AmandaVinicky 
---
Related stories: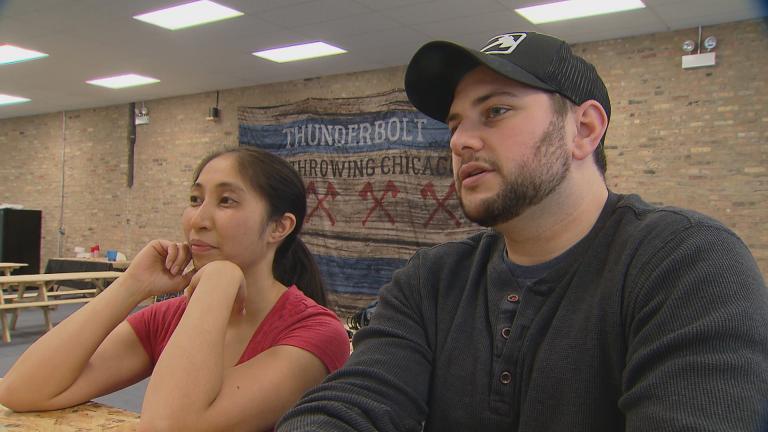 Looking for a New Hobby? Just Axe
May 9: A Portage Park range takes a whack at bringing axe-throwing to Chicago.
---
West Side Factory Aims to Beat the Pants Off Apparel Industry
Feb. 28: We visit a small company in Garfield Park that is hoping to revive the Chicago apparel industry with a combination of American materials and immigrant know-how.
---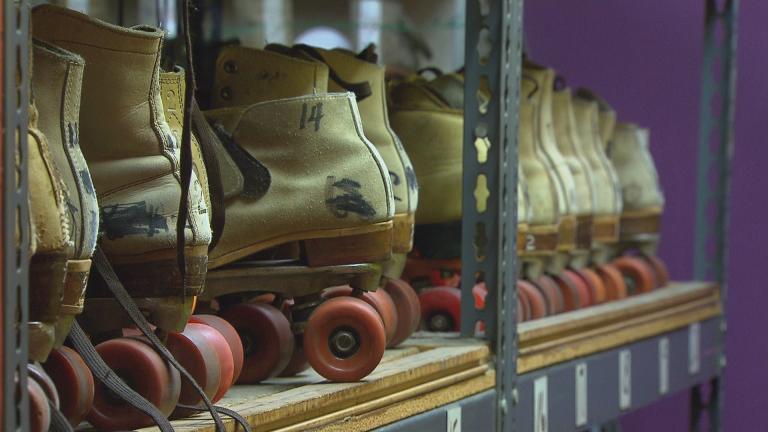 JB Skating: Chicago's Smoothest Creation
Feb. 15: In 1971, Calvin Small and two friends started roller skating a little differently than everyone around them. It caught on. And now, JB skating is known all over the country.
---