Sarah Chambers, an eighth-year teacher at Saucedo Academy, is fighting an indefinite suspension by Chicago Public Schools. (Chicago Tonight)
Students, teachers and community members gathered outside a Little Village elementary school Tuesday to call for the reinstatement of an outspoken Chicago Public Schools teacher who has been removed from her classroom and faces termination.
Sarah Chambers, a special education teacher in her eighth year at Saucedo Academy, has been suspended since earlier this month and could be fired by CPS for allegedly engaging in "misconduct" related to a standardized test.
"I received an email the day before spring break that I was suspended, with no explanation at all," she told Chicago Tonight. "I was very shocked, very angry for not being able to be with my kids, for them harming my kids."
Supporters met outside Saucedo on Tuesday afternoon in a show of solidarity with Chambers after more than 3,000 people signed an online petition calling for her reinstatement.
Former student: "Miss Chambers is an advocate for SPED students across the city" @Sarah4Justice pic.twitter.com/SyekOsrvYY

— More Than a Score (@MTAS_Chicago) April 18, 2017
A co-chair of the Chicago Teachers Union's Special Education Taskforce, Chambers also works on CTU's Executive Board and bargaining team. Though she hasn't received a full explanation for the suspension, the union says it's been told the discipline stems from PARCC assessment testing this spring.
"The Union is aware that CPS recently sent one of its Executive Board members and leading activists, Sarah Chambers, a letter removing her from Saucedo Scholastic Academy," union spokesman Ronnie Reese said.
"The letter did not include an explanation for her removal. CPS Labor Relations Officer Joe Moriarty contacted CTU Vice President Jesse Sharkey and said CPS was moving to fire Ms. Chambers because of reasons related to the PARCC test."
Chambers called that an "outrageous claim," saying she followed all district testing protocol. She and the union instead believe the suspension is a retaliatory move by the district against Chambers for her union activity.
Now: Rally for @Sarah4Justice. Photo via @yourbuddychris: 100 students, parents, teachers, politicians demand CPS #LetSarahTeach pic.twitter.com/DCUgdxKotS

— Chicago Rising (@ChicagoRising) April 18, 2017
CPS says teachers are required to follow both Chicago and Illinois State Board of Education policies. But the district has not said specifically what rules Chambers is accused of violating, saying only that it took "disciplinary steps in Ms. Chambers' case because she did not."
"Ms. Chambers engaged in misconduct that created cause to move to dismiss her," CPS spokeswoman Emily Bittner said in an email.
The district goes on to say that Chambers can take her case to an independent ISBE hearing officer. It appears that's the next step for Chambers, who said she has CTU attorneys representing her and sounded confident in her chances to succeed.
"I know I'm going to win the case," she said. "I just hope to return to the classroom quickly."
Follow Matt Masterson on Twitter: @byMattMasterson
---
Related stories: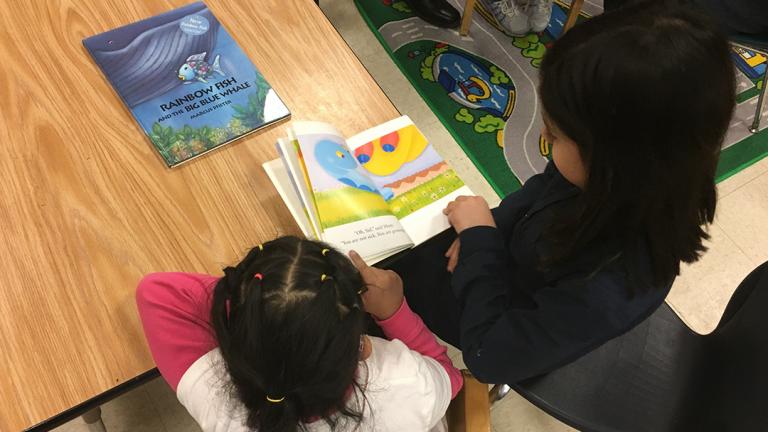 CTU, Principals: Special Education in Crisis
Feb. 15: Strong charges from the Chicago Teachers Union leveled against Chicago Public Schools about funding the district's diverse learners.
---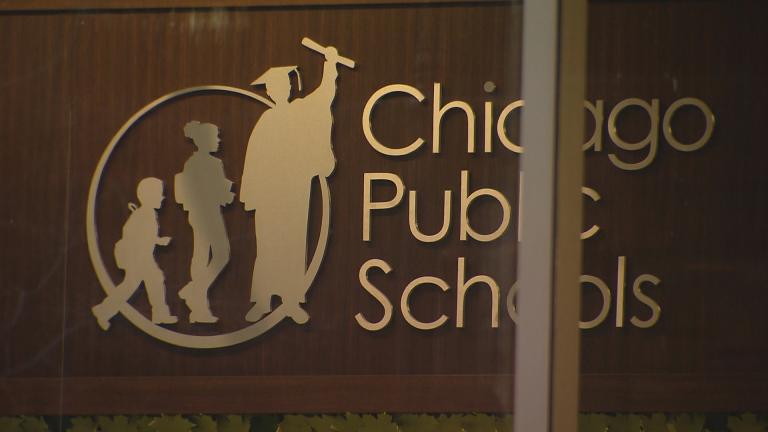 Critics Say CPS Cutting Special Ed Services to Save Money
Jan. 24: Is CPS denying support services for children with special needs in order to save money? We speak with the author of a new report from the Better Government Association.
---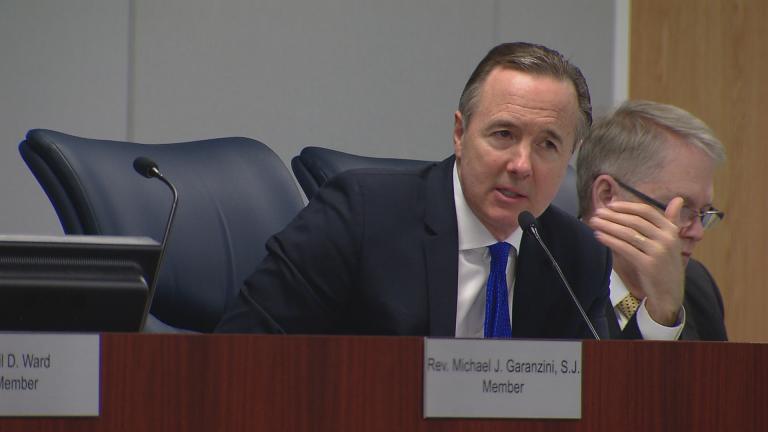 Parents, Teachers Blast Special Education Funding in Latest CPS Budget
Dec. 7: Chicago Public Schools teachers and parents blasted the district's plan for special education funding in its budget for the coming year, saying it pits students against each other in a "Hunger Games"-esque struggle for school resources.
---