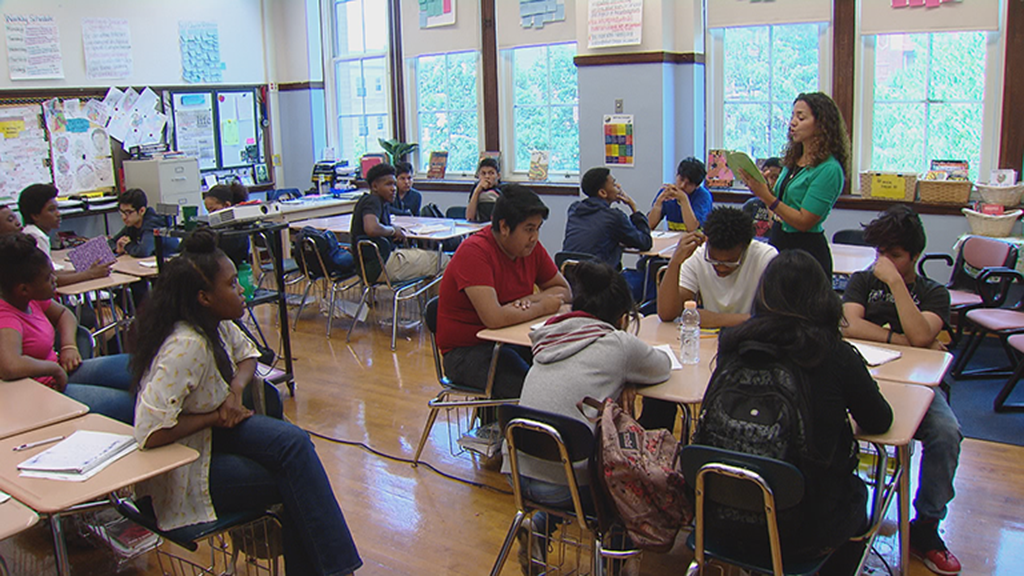 Roosevelt University will begin offering a new scholarship this fall in hopes of inspiring the next wave of STEM teachers in Chicago. (Chicago Tonight)
A local university is partnering with Chicago Public Schools in a new scholarship program aimed at filing vacant science, technology, engineering and math teaching positions in the city's high-need classrooms.
This fall, Roosevelt University will begin offering the Robert Noyce Scholarship Program, seeking to train 42 future secondary math and science teachers over the next five years using a $1.4 million grant it received from the National Science Foundation.
Along with CPS, Roosevelt is partnering with Oakton Community College in Des Plaines and The Field Museum to help better prepare future teachers for life in a STEM classroom.
"Historically the limitation of teacher preparation programs has been that they are very focused on university training, and then you go out to the school and it's a very different environment," Roosevelt's College of Education Dean Tom Philion said.
"A grant like this really attempts to break down some of those historic barriers between the schools, the universities and nonprofit institutions."
The NSF's Noyce Scholarship itself has been around since 2002 and is used to encourage students to enter STEM teaching careers.
The scholarships will primarily be made available to two groups of students.
Roosevelt juniors and seniors majoring in STEM fields and minoring in secondary education will be eligible to receive up to $20,000 over two years. The other group is so-called "career changers" – grad students with a STEM background who are now interested in a teaching career – who can receive up to $18,000 over two years.
In return, those students must commit to working two years per scholarship year inside a "high-need" public school – one featuring a low-income, minority population that has a high rate of teacher turnover.
That's where the partnership with CPS comes in. Philion said CPS will identify schools this summer where scholarship fellows will conduct field observations and student teaching. And after they graduate, the district will match fellows with a mentor teacher while they continue professional development through the university.
"It's a challenge to prepare our students for college and technology sector jobs without them having a strong foundation in math and science," CPS Talent Acquisition Manager Christine Murphy Judson said in a statement. "The Roosevelt program will help address teacher shortages, and will give students the foundation they need to get ahead in STEM."
This isn't the district's first attempt at bringing in new STEM teachers. Earlier this year, CPS announced a similar partnership with the University of Illinois at Chicago and National Louis University to recruit STEM professionals to transition into becoming teachers.
The Field Museum will also offer the same professional development courses it already makes available to full-time teachers.
The program formally kicked off last month and is expected to run through May 2022. No one has received a scholarship yet, but over its five-year duration, Roosevelt is hoping to recruit five to six undergrads and five grad students each year.
"We thought this was a great fit for our college and our university because Roosevelt was founded as a vehicle for giving minority adolescents and returning soldiers and young people the opportunity to go on and get an undergraduate degree," Philion said.
"Now that we've got that problem solved, we're focused on how do we increase our retention rates at the university and how do we get more diverse young people in the city of Chicago going to college. And it seems like this is a great way to meet that goal and incentivize people to explore a career in teaching."
Follow Matt Masterson on Twitter: @ByMattMasterson
---
Related stories:
Stevenson Students 'Leading the Way' in STEM Program
Jan. 26: About 1,300 high school students completed Project Lead The Way's college- and career-readiness credentialing program last year. More than 60 of those came from Stevenson High School – the highest total for any individual high school in the country.
---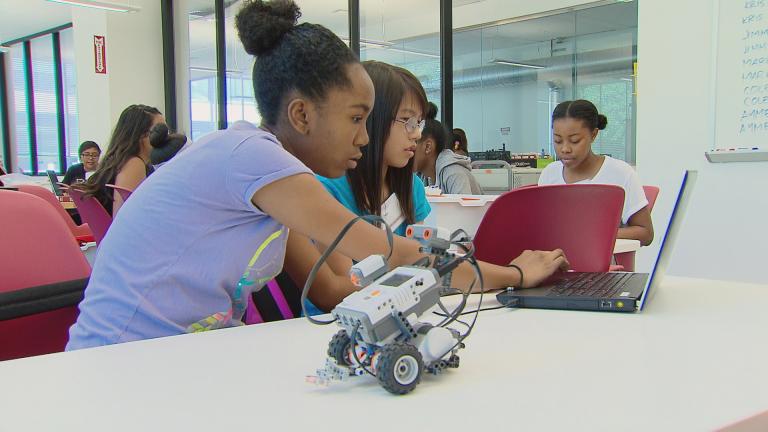 STEM Summer Camp Opens Minds, Broadens Opportunities for Young Girls
September 1: With girls and women seriously underrepresented in fields involving computer science, we visit a computer camp that is aiming to change that at the Illinois Institute of Technology.
---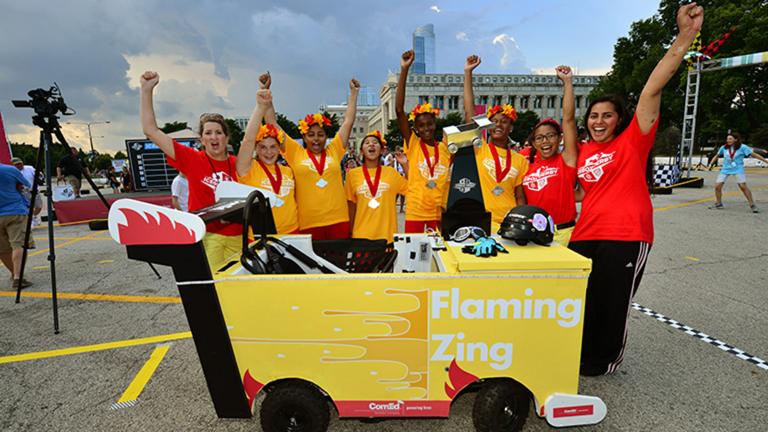 STEM Competition Aims to Inspire Teen Girls
August 2: Dozens of teenage girls from the Chicago area are getting a unique, hands-on STEM experience as they transform recycled refrigerators into solar-powered race cars in the ComED Icebox Derby.
---