Women and girls are seriously underrepresented in the STEM fields of science, technology engineering and math. But a program on a local college campus is aiming to change that. We recently stopped by to take a look.
TRANSCRIPT
Phil Ponce: A summer camp on the campus of the Illinois Institute of Technology is working to overcome one of our society's most persistent myths: that girls are not good at nor interested in science.
Ponce: For Fajr Jaco, this is the third time she has enrolled in the computer camp, and she has no hesitation when asked why she keeps coming back.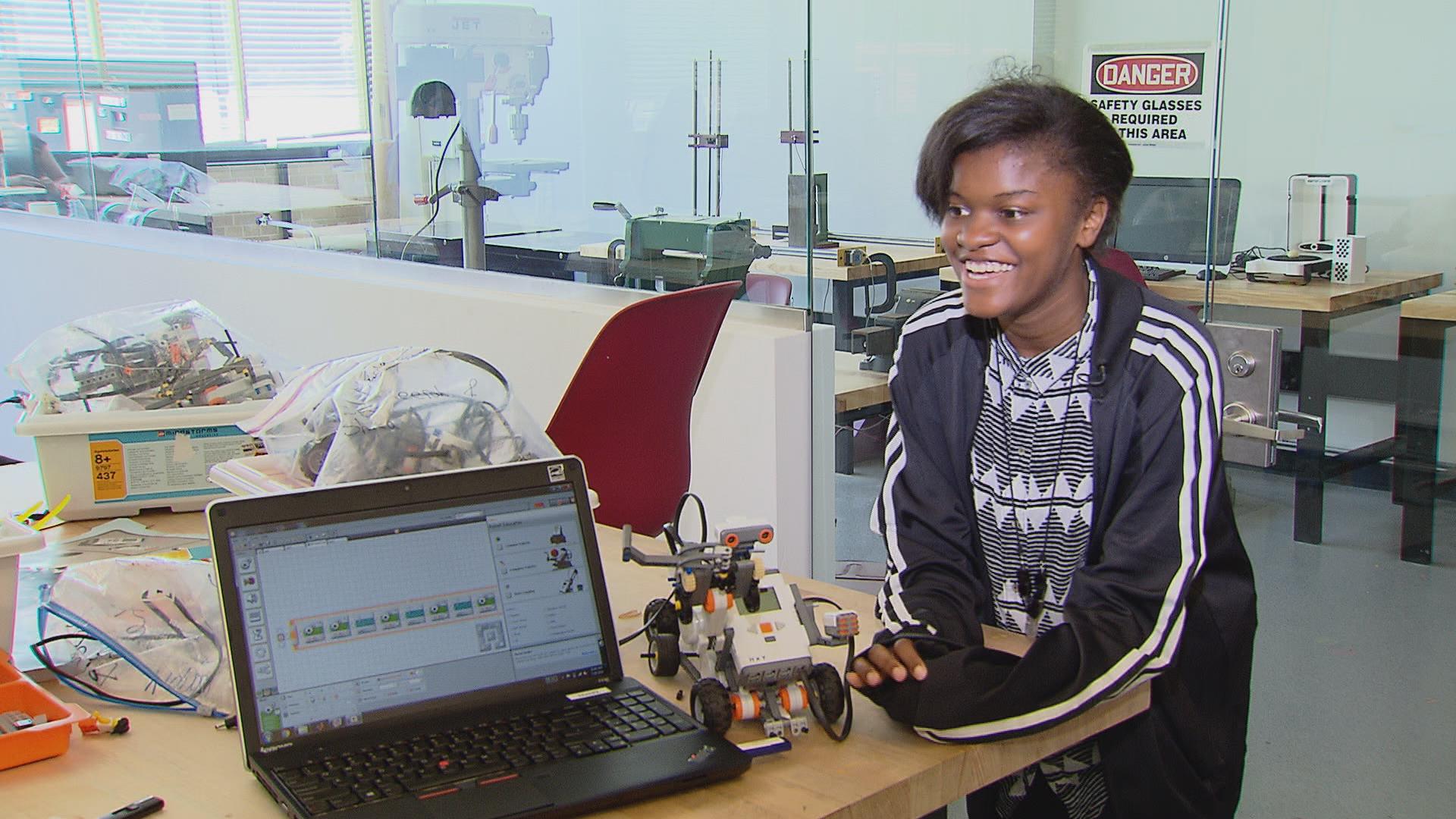 Fajr Jaco
Fajr Jaco: I think it is fun and it's nice to figure out more things and more fields to do things. So I like learning new things and how to apply things to computer science so it might help me in the future once I go into college.
Ponce: Since 2010, thanks in part to some start-up funding from the National Science Foundation, IIT has been offering girls from all over Chicago the opportunity to learn more about computer science.
Cindy Hood, associate professor of computer science and engineering at IIT: There's a problem with representation of women and also minorities in computing. The numbers in 2014 tell us that only 26 percent of the workforce is women, only 3 percent are African-American women and only 1 percent are Latinas. So there's wonderful opportunities that just aren't being realized.
Ponce: Cindy Hood says they are especially keen to attract girls from area schools.
Hood: We're most interested in reaching girls who otherwise wouldn't have the opportunity to take this kind of programing, who otherwise would not be exposed to computing.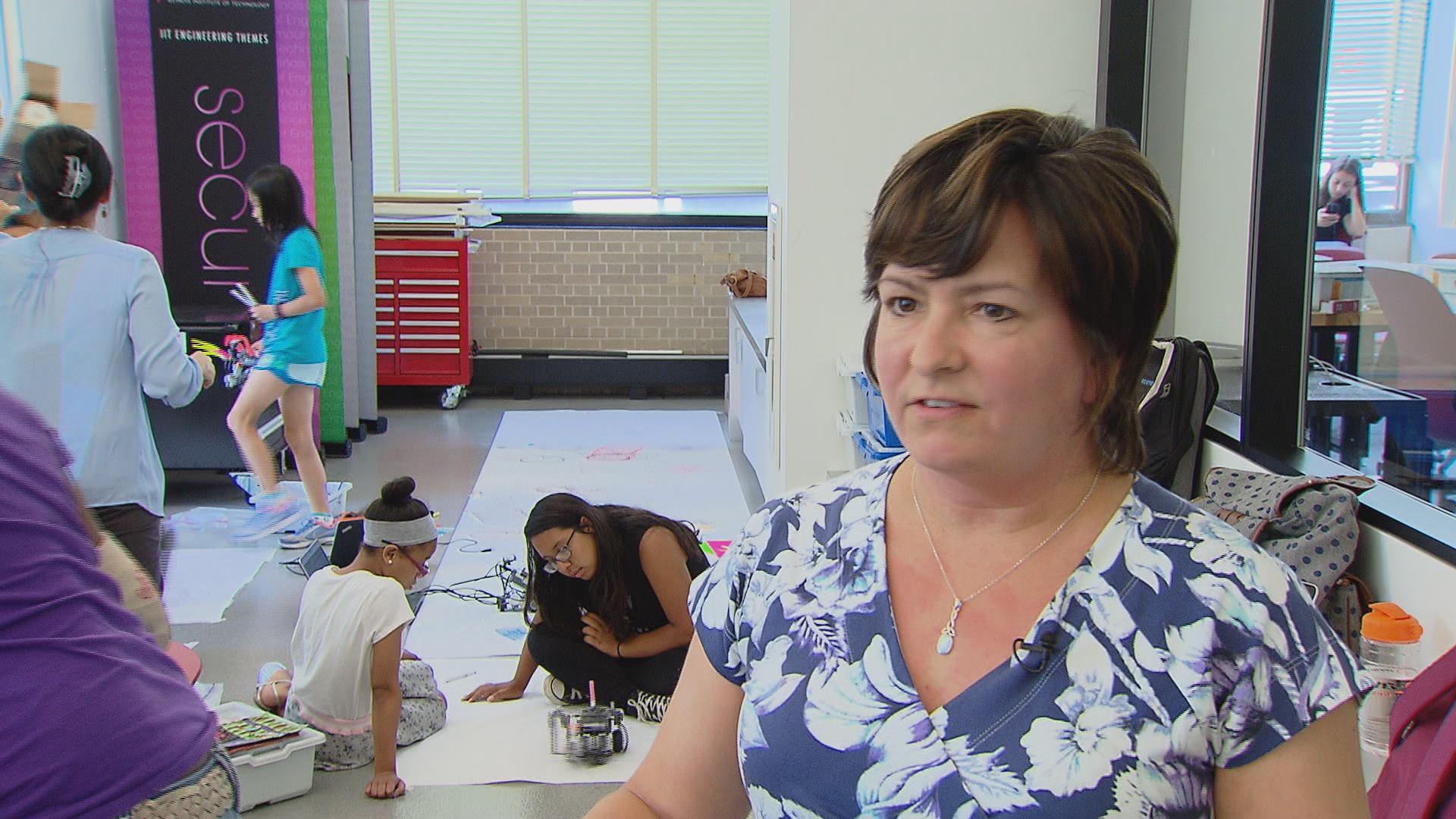 Cindy Hood
Ponce: The program is subsidized to make the camp affordable for everybody.
Hood: Originally we were subsidized with a grant by the National Science Foundation and now we're subsidized by the college and also donations from alumni. So we try to make this very affordable and for those students who can't afford to pay, we even offer scholarships.
Ponce: Vida Winans is a senior instructor at IIT and has been running the camp from its beginning.
Vida Winans: We initially started out with 20 students in my first camp and over the years, through word of mouth, the camp has become very popular to the point where this summer I actually had a really long wait list and we had to just stop taking applications because the list was so long.
Ponce: The camp is just for middle school girls and this year, 46 were enrolled.
Winans: For some of the girls it is their first experience with a computer science camp and for others they are returning. I run my camp every summer and I open it to students entering seventh through ninth grade. And if they want to come back for another summer they can, so I do have some returning students.
Jaco: This summer we've been working on Lego Mindstorms and right now we're trying to figure out, we're doing more coding than we did the other times when we first started out. So we're doing cranes and we're doing arms and we're doing more complicated programs, and then also we doing a thing called photo shopping on Pixlr, so we're learning new things on the computer.
Ponce: Nyah Tsai, who on the day "Chicago Tonight" visited was working with Jaco to program a robot, says she likes that this computer camp is just for girls.
Nyah Tsai
Nyah Tsai: I do actually like that it's an all-girls camp because a lot of girls don't get the opportunity to do stuff like this, it's like mostly boys that go and get majors in stuff like this. As girls we get to learn this. I don't know, I think it's just good for the girls.
I actually really like building and programming. I mean, it's kind of hard, but I enjoy doing it. And I might be looking forward to doing something like this in the future.
Russell Betts: Women are typically underrepresented, particularly in the mathematical sciences and computer science, so I think this is a part of our mission.
As a teacher you see once in a while that you really did something for somebody, that the light went on and, through exposure to something they didn't know about, they find a way for their lives in the future.
Hood: We end up getting letters from their mothers or their aunts telling us about how much they loved it and how much they're looking for the next thing for them and it influenced their course selection, it influenced them moving forward and hopefully it will influence their career selection as well.

More on the story
Learn more about Computer Discovery Camp as well as Saturday classes that continue year-round.
---
Related stories: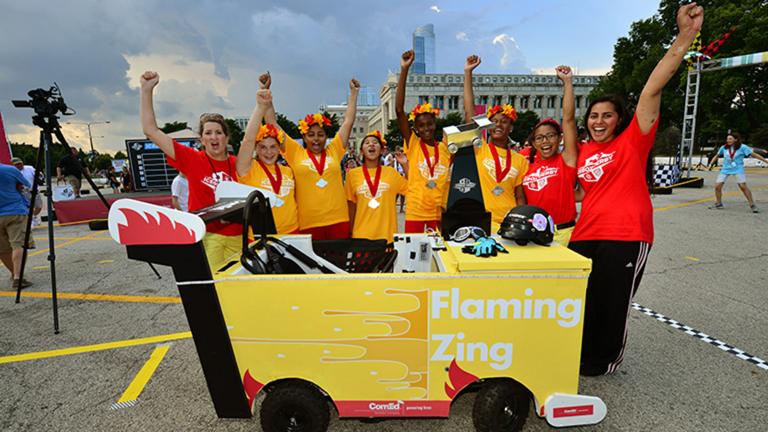 STEM Competition Aims to Inspire Teen Girls
Aug. 2: Dozens of teenage girls from the Chicago area are getting a unique, hands-on STEM experience as they transform recycled refrigerators into solar-powered race cars in the ComED Icebox Derby.
---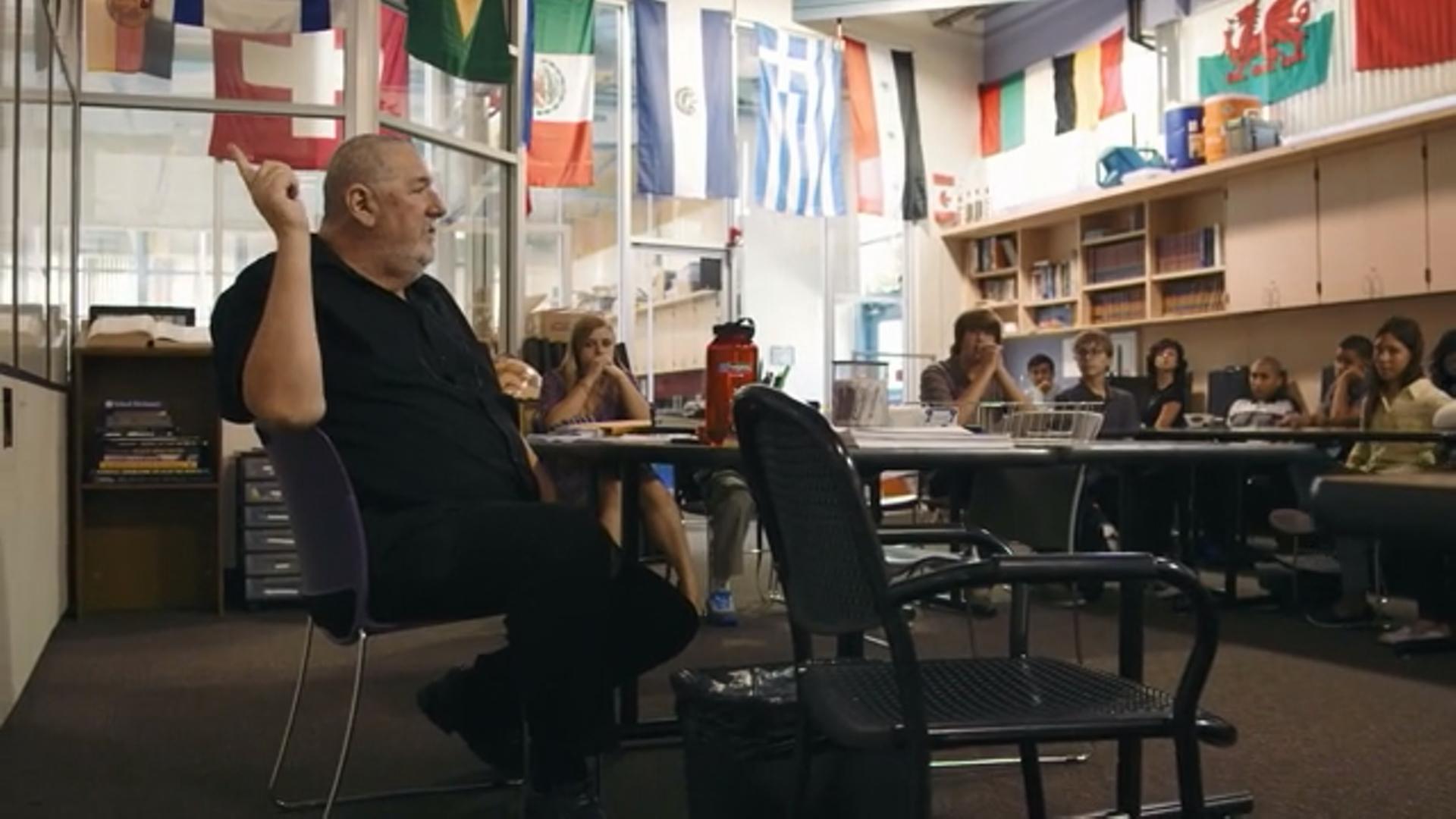 Exploring a School with No Classrooms
March 1: Imagine a high school where classrooms aren't divided by subject matter, and there aren't even class periods or bells – and teachers are told to teach however they want. That's the reality for a high school in California profiled in the documentary, "Most Likely to Succeed."
---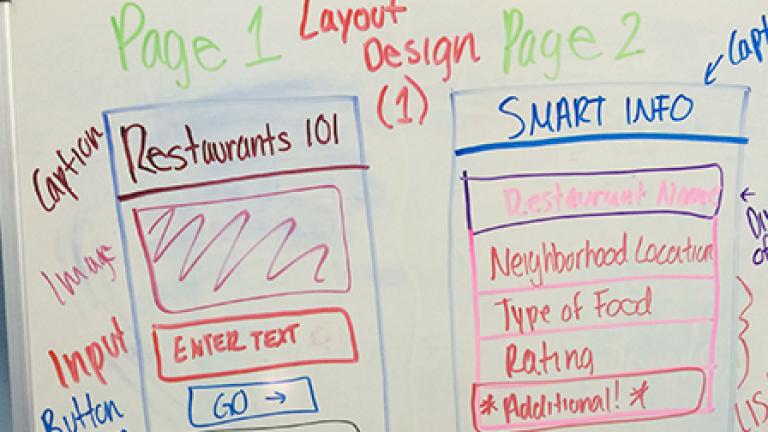 CPS' Early College Stem High Schools
July 2, 2015: At five CPS neighborhood high schools, students are earning college credit through a number of dual-credit courses. Those schools are also providing those students with a focused education on STEM.
---