Illinois' credit rating has sunk to the lowest ever for a state, and it could get worse with the state "at risk of entering a negative credit spiral."
Moody's and S&P each announced downgrades—meaning the state's ratings are a single notch above "junk" status, or below investment grade—on Thursday morning, after legislators failed to reach a budget deal by the end of the legislature's regular session.
If a budget isn't in place by July 1, Illinois will enter a third straight year without a budget, a status that causes upheaval not only for the government but also for schools, universities, vendors and social service agencies that depend on, or are contracted to do work for, the state.
"The unrelenting political brinkmanship now poses a threat to the timely payment of the state's core priority payments," S&P analyst Gabriel Petek said in a statement.
The General Assembly's task to pass a budget is harder from here on out, as a supermajority of votes is required after May 31. Democrats in the Senate passed a spending plan supported by a variety of tax hikes, but the House neglected to advance any budget. Legislators could return at any time if called back by their leaders.
But Gov. Bruce Rauner said Thursday that "if they won't come back, if they refuse to come back, we might have to resort to a special session."
Rauner said, "What I've said to all the members of the General Assembly is please come back here, let's get this done. You and I are not here in Springfield, they're not here. They should be here today."
The Republican governor says it won't be "very long" until he makes that decision.
He also says he plans to reject a major education funding overhaul, saying a last-minute addendum put forth by House Democrats "included hundreds of millions of dollars of extra special treatment to bail out Chicago Public Schools form their years of mismanagement. That's not fair to Illinois taxpayers. We cannot allow that to happen. We need to treat all schools equitably and reasonably."
Education funding advocates, however, disabuse that contention.
A parliamentary hold has been placed on the measure, so Rauner won't have the opportunity to act on the legislation in any capacity until it's lifted.
The governor also says he would veto a plan approved on Wednesday that would take away the mayor's authority to appoint the CPS board, and instead letting voters choose leaders for the state's largest school district, as it's done everywhere else in the state.
Rauner, a frequent advocate of "local control" and just as frequent critic of unions, says he can't sign the legislation because it doesn't have "safeguards to make sure that special interest groups who make their money from the schools don't control the elections and control the board."
Observers predict that if CPS were to have an elected board, the powerful Chicago Teachers Union would make a strong play for seats.
"Well I'd like to see that restriction about special interest groups everywhere. But that already exists. Chicago, Chicago needs to have a truly ... freedom away from the special interest groups."
Follow Amanda Vinicky on Twitter: @AmandaVinicky

Below, watch the full interview. 
---
Related stories: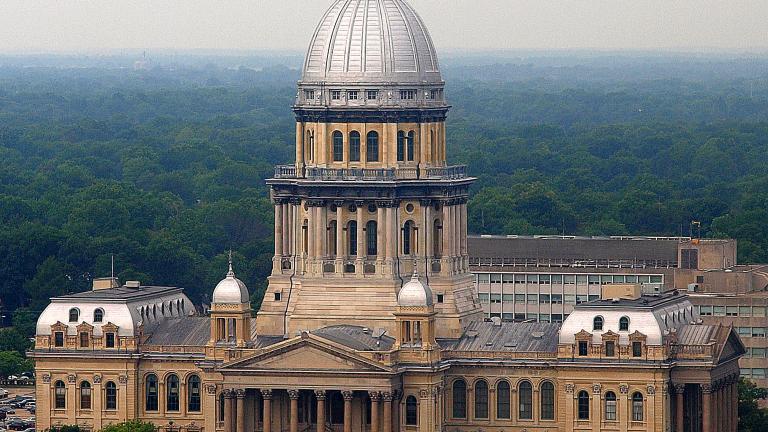 No Budget Vote on Deadline Day; Gridlock Extends into June
May 31: It's the 700th day of Illinois' historic budget stalemate and the final day of the General Assembly's scheduled spring session—and still no budget in sight. The Illinois House will now push budget negotiations into June, when rules change for passing legislation.
---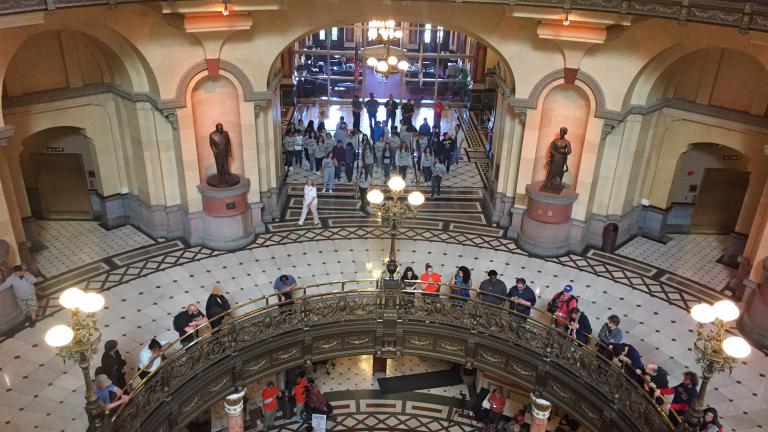 Protesters Demand Budget as Legislators Edge Closer to Adjourning
May 30: Illinois legislators are edging closer to their adjournment Wednesday at midnight, but as of Tuesday evening no agreed plan had surfaced.
---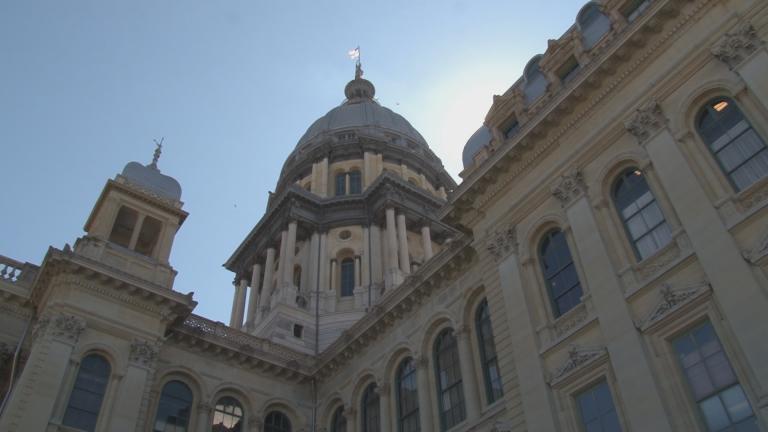 Illinois Still Has No Budget (But a Bunch of Other Bills In the Works)
May 29: Illinois legislators are under the gun to pass Illinois' first complete budget since July 2015. The spring session ends Wednesday, though with time running short it seems more likely that the deadline will be put off until the end of June.
---