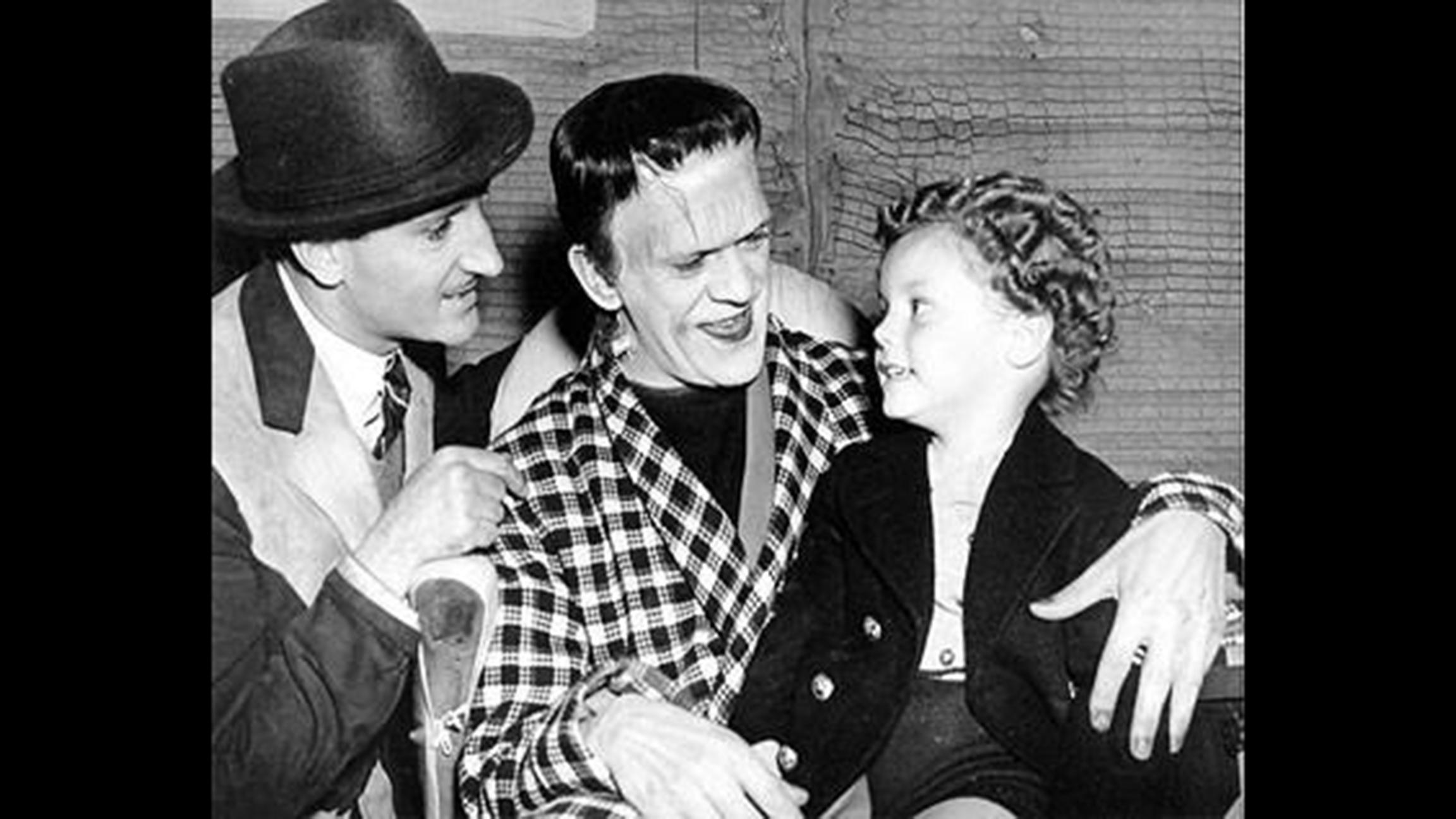 Donnie Dunagan on set with Boris Karloff and Basil Rathbone
The Pickwick Theatre Classic Film Series has a treat this Thursday evening, October 30 when they present a 75th anniversary screening of Son of Frankenstein (1939) with an appearance by the last surviving member of the cast.
"Boris Karloff taught me how to play checkers," Donnie Dunagan told us by phone yesterday. Young Donnie wasn't scared of the imposing actor best-known as Frankenstein's monster. "I first met him in the Universal Studios cafeteria. He bought me an ice cream and from then on he could do no wrong. He was a great guy and very funny. A gentleman."
Donnie Dunagan was 5 years old when he portrayed the curly-haired moppet Peter von Frankenstein. "They curled my hair twice a day. It was a bummer." Son of Frankenstein was the third and final appearance by Karloff as the monster. Bela Lugosi gives a creepy performance as a grave-robber who survives a hanging, and Basil Rathbone played Dunagan's father, Baron Wolf von Frankenstein. It's slightly ludicrous but a fun and great-looking movie with expressionistic sets and lighting.
Donnie is charming in the movie, but it's another role that really resonated with audiences.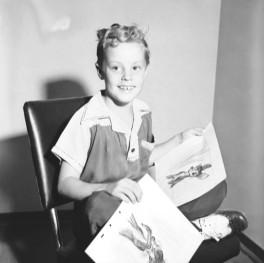 Donnie Dunagan poses for "Bambi." Donnie was the voice of young Bambi in the 1942 Disney classic. He was a precocious child, reading the newspaper at age 5, and already in the movies when Walt Disney personally called Dunagan's mother and asked him to model facial expressions for Disney artists. Young Donnie went to an art studio on the Disney lot several times for "probably a total of 13 or 14 hours and I'd sit on a stool and the artists would draw my expressions." He recalls they wanted him to show disgust for the scene where the fawn Faline kisses Bambi. He couldn't do it so they asked if he'd ever had bad-tasting medicine. He remembered the castor oil his mother had recently given him and he nailed it. "That castor oil stuff was made by a committee of evil people! Yuck!"
He was then hired to give a voice to Bambi. That's Donnie Dunagan saying "Butterfly!" and "Pretty flower!" and "Hello, whatcha eating?" It was novel at the time to have actual kids do the voices, instead of adult voice-over artists who could mimic children.
Donnie's life took an abrupt turn when the film roles stopped coming. His family broke apart, and he was orphaned. He lived on his own in a boarding house from the age of 14 and joined the Marines in 1952. "The Marines were wonderful to me. I fell in love with it, and it became my family." He became the youngest drill instructor in the history of the Marine Corps, served for 25 years, and was severely wounded during his three tours of duty in Vietnam. "I got shot up several times. I got holes all over me."
Incredibly, he never once mentioned his Hollywood years during his long career as a Marine. "I didn't think about it," he told us. He added: "I also had a high presence in the Marine Corps and didn't want to be known as Major Bambi."
Donnie's story doesn't end there, because in the 1980s a Senator from Texas told him about a burgeoning company called Enron. He invested heavily. "It looked great, but of course the reports were artificial. We got hammered." He wouldn't tell us the senator's name, but a bit of research points to former Senator Phil Gramm, the Texas Republican who is now a vice chairman with an investment bank.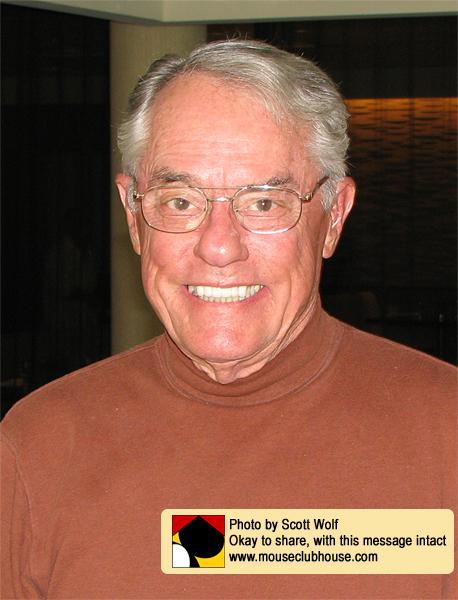 Donnie Dunagan in recent years Donnie Dunagan's own investments are gone, but his life is rich. The 80-year-old lives in West Texas and volunteers at VA hospitals and the Salvation Army. The youngest-ever Marine Corps drill instructor is now the oldest member of the local Disaster Response Team.
The one-of-a-kind Donnie Dunagan – former child actor/voice of Bambi/decorated Marine/Enron victim – will be at the Pickwick Theatre in Park Ridge on Thursday, Oct 30 before and after the 7:00 pm screening. He will meet fans, be interviewed on stage, and sign autographs. Tickets are $5 and $7, and there is an extra fee for autographs. The fabulous organist Jay Warren will perform prelude music on the theater's Mighty Wurlitzer.
---