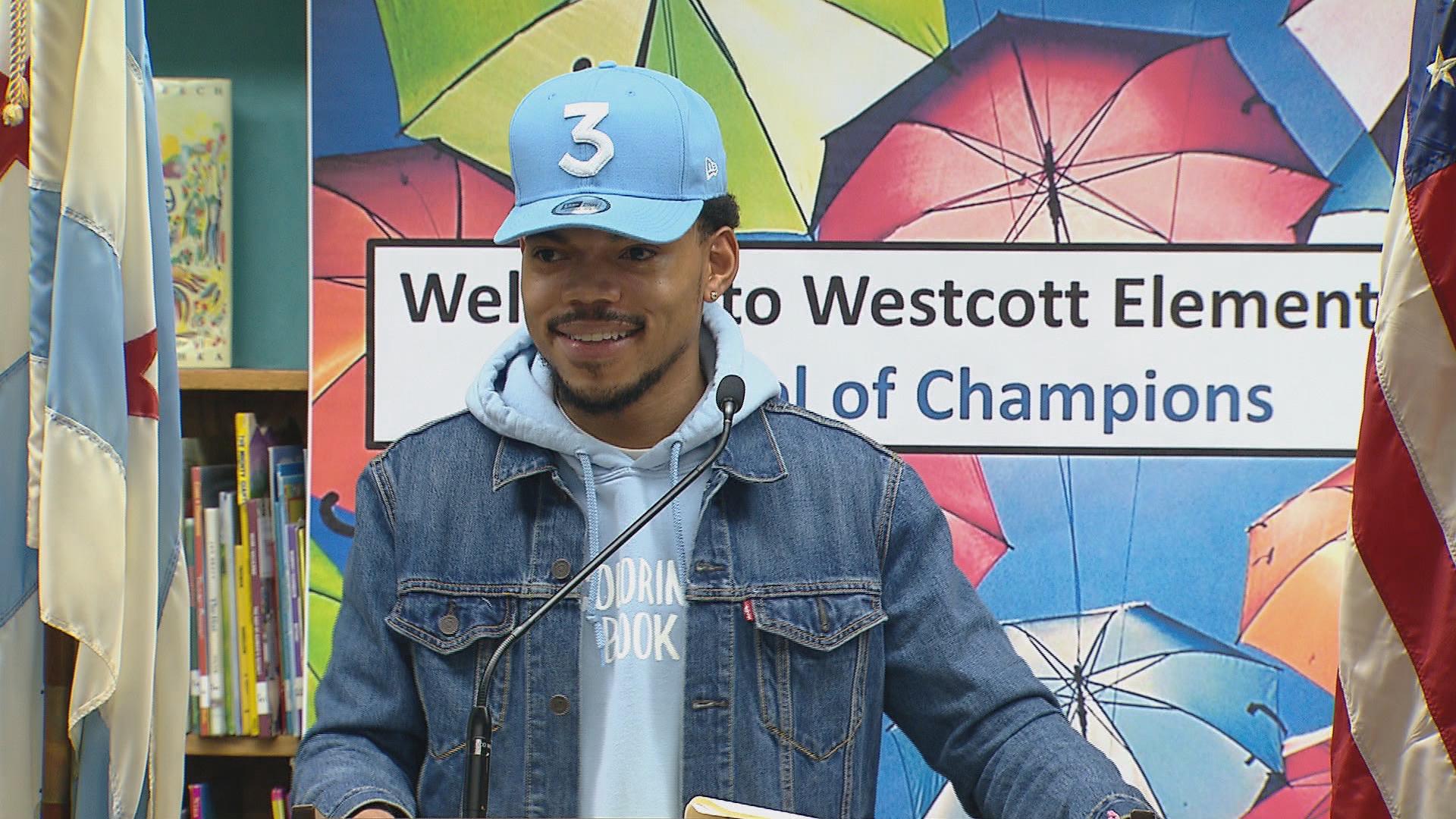 Chance the Rapper holds a press conference on March 6, 2017 at Westcott Elementary School to announce a million donation to CPS. (Chicago Tonight)
After winning three Grammys and making national headlines this year for his contributions to the Chicago Public Schools, Chicago-born Chance the Rapper is set to receive another award later this month.
BET announced Tuesday it will honor the West Chatham native with its Humanitarian Award at its annual awards show later this month for using his "musical platform to support a number of impactful educational, social and political initiatives – positively impacting both local and national communities."
That includes his work with former President Barack Obama on the My Brother's Keeper Challenge as well as his efforts to help fund CPS.
---
Feeling "flustered" after an unsuccessful meeting in March with Gov. Bruce Rauner to discuss funding solutions for the cash-strapped school district, Chance – full name Chancelor Bennett – held a press conference at Westcott Elementary where he pledged to donate $1 million to CPS.
Later that month he announced that donation would be used to create a new partnership with the Chicago-based nonprofit arts advocacy group Ingenuity, called the "New Chance Arts and Literature Fund." The fund is expected to begin providing arts, music and other school resources to CPS students beginning this fall.
According to Bennett's charity, SocialWorks, those supplies will be provided to schools that have "experienced a decrease in 5-year graduation rates, addressing their budgets, textbooks, and music programs."
The Grammy winner also helped convince the Chicago Bulls to donate an additional $1 million to the district and has said SocialWorks will contribute an additional $10,000 to individual CPS schools for every $100,000 it raises.
A graduate of Jones College Prep, Bennett said during an appearance on "The View" last week he wants his young daughter, Kensli, to go through the CPS system as well.
"That's like the biggest topic in the city," he said, describing the school district's ongoing fiscal crisis. "I'm a new parent and I want my daughter to be a CPS kid, and if there's no more CPS, how's that going to happen? So I'm trying to do my part."
The 2017 BET Awards will air June 25.
Follow Matt Masterson on Twitter: @byMattMasterson
---
Related stories: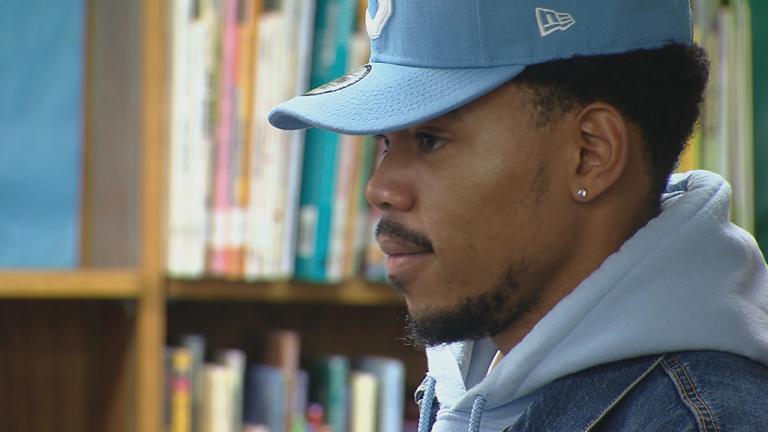 Chance the Rapper, Chicago Bulls Announce More Funds for CPS
March 31: The "New Chance: Arts and Literature" fund will provide Chicago students with new supplies beginning next school year, having already raised $1.2 million through philanthropic donations in just the last month.
---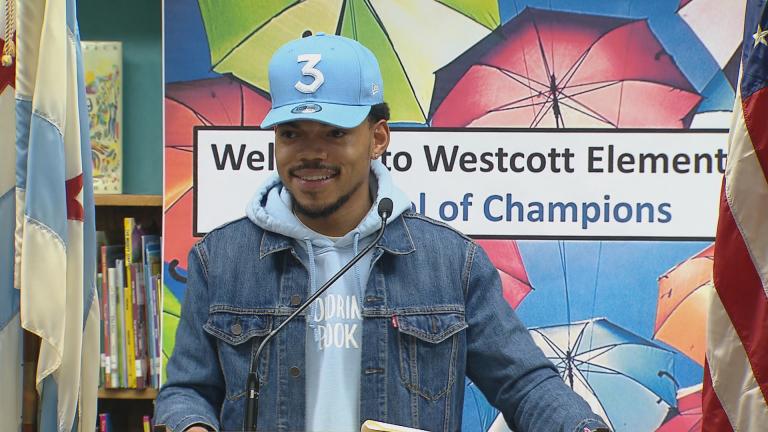 Chance the Rapper Donates $1M to Chicago Public Schools
March 6: The Grammy winner announced a $1 million donation to CPS, just as Gov. Bruce Rauner's office presented new ideas to rescue the cash-strapped district from its funding wreckage.
---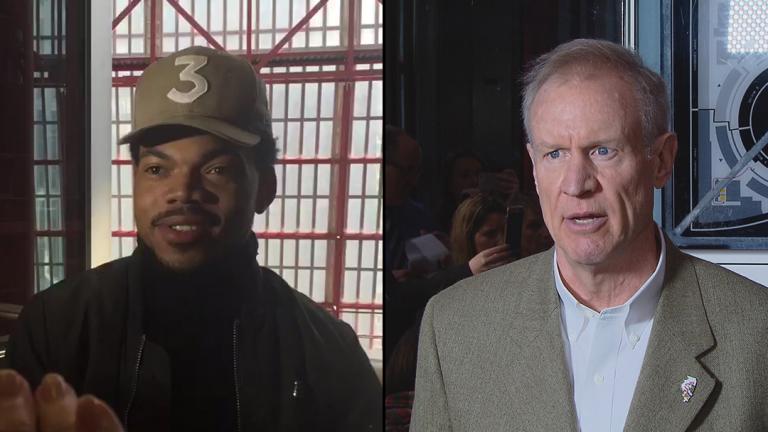 Rauner Gets a Rap After Taking a Chance
March 3: Fresh off of his Grammy glory, Chicago's 23-year-old Chance the Rapper used his celeb status to score a private meeting Friday with Illinois Gov. Bruce Rauner to discuss Chicago Public Schools.
---