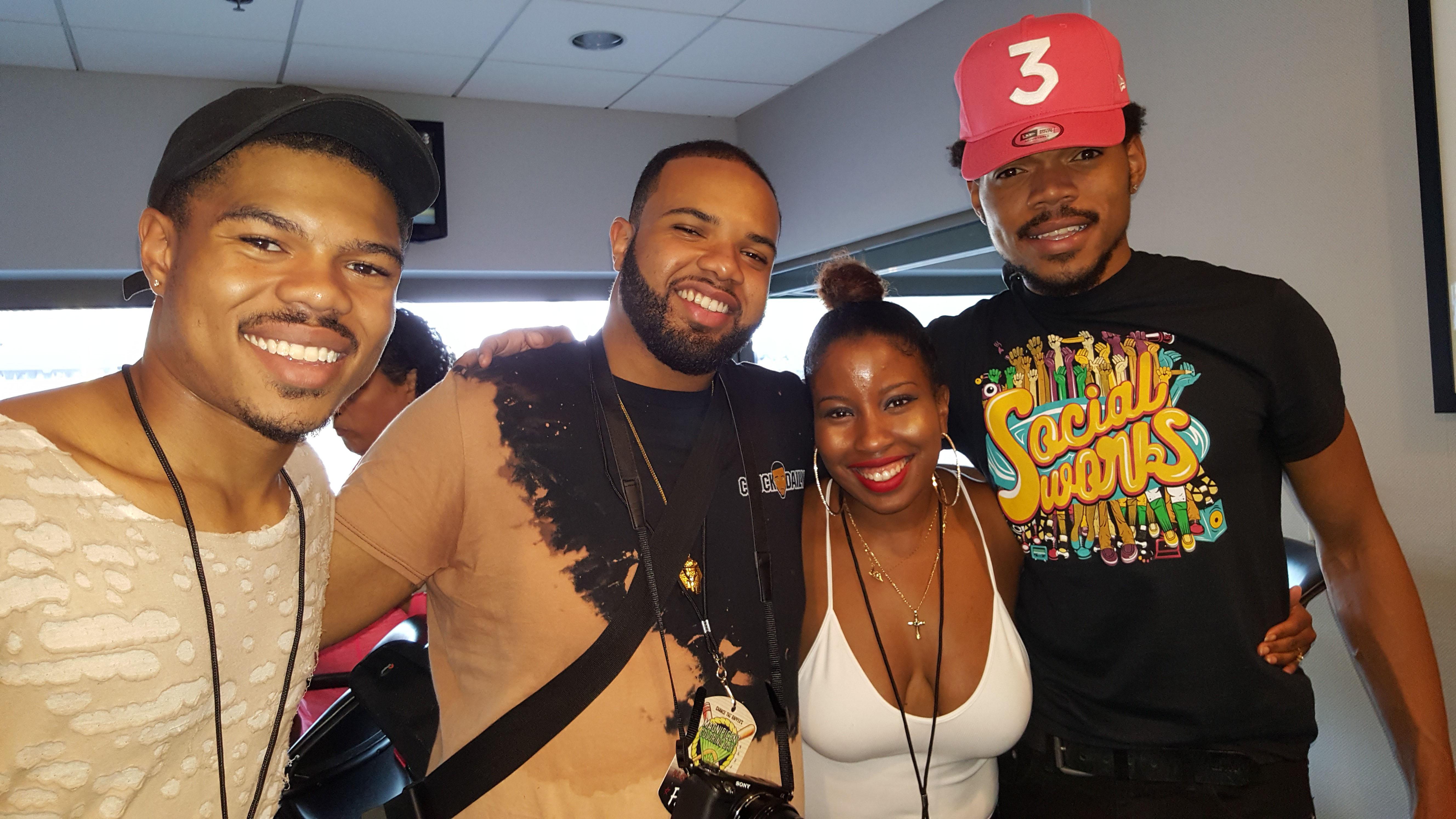 Pictured left to right are Taylor Bennett, Charles Martin III, Alex Martin and Chance the Rapper at the 2016 Magnificent Coloring Day fest at U.S. Cellular Field. (Courtesy of Ava Martin)
Chicago native Chance the Rapper made history at the Grammy Awards on Sunday, becoming the first artist to win an award without selling physical copies of his music.
The 23-year-old rapper, born Chancelor Bennett, took home awards for best new artist, best rap album and best rap performance.  
"Glory be to God. I claim this victory in the name of the Lord," Chance said while accepting his first award of the night for best new artist. "I want to thank God for my mother and my father, who supported me since I was young, for Kirsten, for Kensli, for all of Chicago, and I want to thank God for putting amazing people in my life."
Back in Chicago, Chance's grandmother, Jann "Mama Jann" Bennett Williams, watched him make history.
"I'm still praising the lord, crying, shouting. I won't say it's unbelievable but I do know it's miraculous," said Williams, who watched the Grammys at her sister's home with family, friends and "all the young people who grew up with Chance."
"It was the most exciting thing," she added. "I find myself thanking God for allowing me to be here to witness this."
Longtime family friend Ava Martin, who – full disclosure – works as the Assignment Manager at Chicago Tonight, proudly watched Chance receive his awards.
"I couldn't be prouder of him," said Martin, whose children grew up with Chance. "I was just ecstatic. We were just out of our minds crazy about it. ... We're a village and he's part of that village and to see a child – who I would say I helped raise and his parents helped raise my kids – to see him rise to that height and realize his dream is just incredible."
Martin's children, Charles and Alex, have been friends with Chance and his younger brother, Taylor, since Charles and Chance were toddlers. "We'd spend a lot of holidays together, and we're always very supportive of each other and everything they do," Martin said. "It's always been a two-way street and still is."
In his 2012 song, "Hey Ma," Chance acknowledges Martin, thanking her for "all the favors."
Though Chance has been creating music for years, this was the first year he was eligible to be nominated for a Grammy. Previously, the award rules only allowed music distributed via label, retail or internet sales to be considered for nominations, according to an article on Quartz. Last summer, the Recording Academy changed its rules to consider any album released on "applicable streaming services."
Chance garnered seven Grammy nominations without a record label. While he always had a passion and interest in pursuing music professionally, Charles Martin III said it was "unfathomable" Chance could win a Grammy without the backing of a record label.
"To see someone you hang out with every day win a Grammy – or three – without a label is unfathomable for anyone. ... You wouldn't expect that," Charles said. "He did it on his own. He pulled himself up by his bootstraps."
Growing up, Charles and Chance spent weekends together playing baseball, attending summer camps and making music.
"I'd go over to his house and we'd make beats on his computer using this one software," Charles said. "At the time, it was a hobby. We did it for fun because we were bored and we loved music."
The two would spend hours making beats, filling CDs with them, said Alex Martin.
"Now it's turned into this magnificent thing," she said. "It is great to see somebody from our neighborhood actually flourishing and making a name for himself and sharing his talents with the world because he's so unique."
Long before Chance became popular for his music, he told others he would be a star. When Chance was about 10 or 11 years old, Williams, who worked for the Chicago Department of Revenue, brought him and his brother to work with her on "take your child to work day."
"I can recall one time in particular when I stepped on the elevators when we were leaving there were these little girls saying 'That's Chance. That's Chance. He's going to be an actor. He's going to be an entertainer,'" Williams said. "He's always been interested in being an entertainer."
At age 5, Chance professed his passion for music to Williams, who interviewed her grandchildren when they were younger.
"He said, 'I'm Chancelor Johnathan Bennett. I like to play but most of all I like to listen to music cause music helps your voice sing high and it makes the day seem bright. I like it so much that even that even' – he stuttered— 'when I grow up I wish I was a singer. I might even want the whole world to be singing in front of a whole choir.'"
As soon as Chance was nominated for the Grammys, Charles was confident he would win.
"I wasn't surprised he was at the Grammys. I knew he'd win when I heard he was nominated," Charles said. "To see people I don't know rave over this person – someone I've known and grown up with, spoken to and wrestled – is astounding."
Despite having connections to some of the industry's biggest artists, like Kanye West and John Legend, fame hasn't changed Chance.
"He's so genuine. ... It's easy to walk with kings and lose common sense, but he's able to walk with crowds and keep his virtue," Charles said. "Whenever we get together, it's like we've never been apart. That's what I love most about him."
While Sunday's Grammys solidified his impact on the music industry, Martin and her family realized that months before.
"We first realized just how he has infused into so many people at U.S. Cellular Field when he had the Magnificent Coloring Day concert. Just to watch him and those 60,000 people screaming his name – all that was surreal," she said. "That was our Grammys locally. We were all in tears, crying. We couldn't believe it."
On Sunday, Feb. 19 Williams will celebrate her 72nd birthday and Chance's Grammy Awards with family and friends. 
Follow Kristen Thometz on Twitter: @kristenthometz
---
Related stories: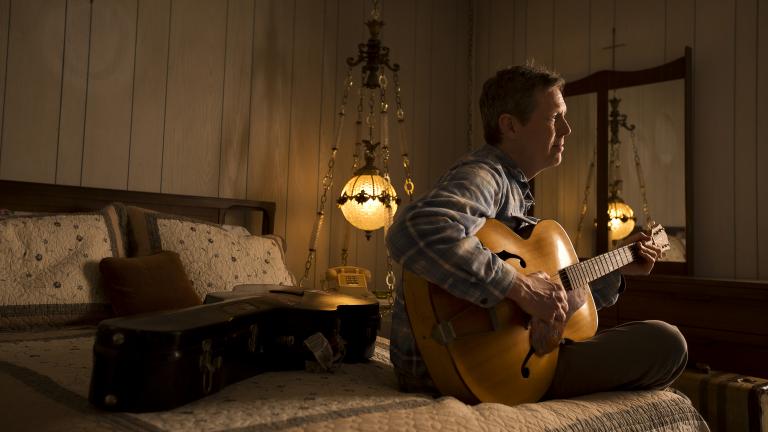 Grammy Nominee Robbie Fulks Through the Years on WTTW
Feb. 9: The 59th annual Grammy Awards are this Sunday and one of the nominees is Chicago singer-songwriter Robbie Fulks. We revisit our conversation and performance with him.
---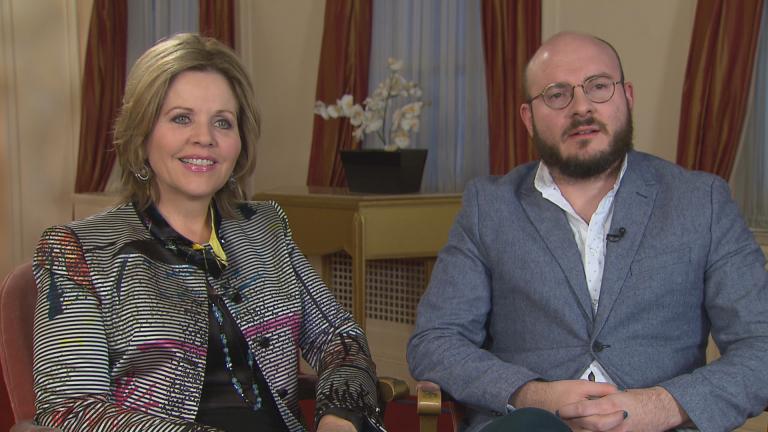 'Chicago Voices' Concert Showcases Diverse Local Talent
Feb. 2: A major, Chicago-centric concert this weekend showcases the city's many voices.
---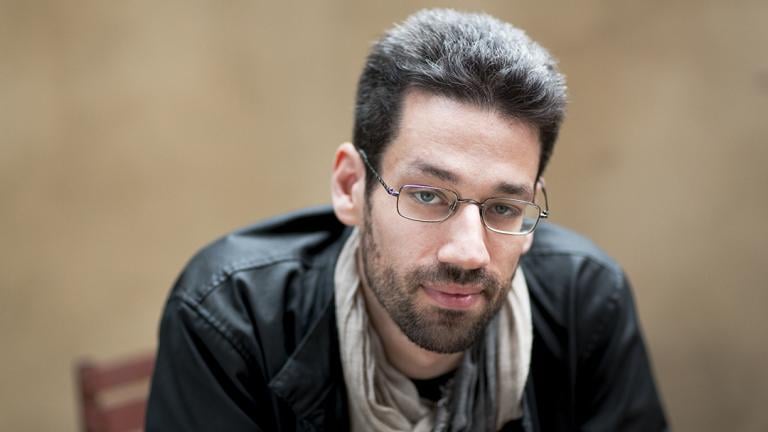 Jonathan Biss, Acclaimed Pianist, on His 'Obsessive' Approach to Music
Feb. 2: A studio performance by classical pianist Jonathan Biss.
---