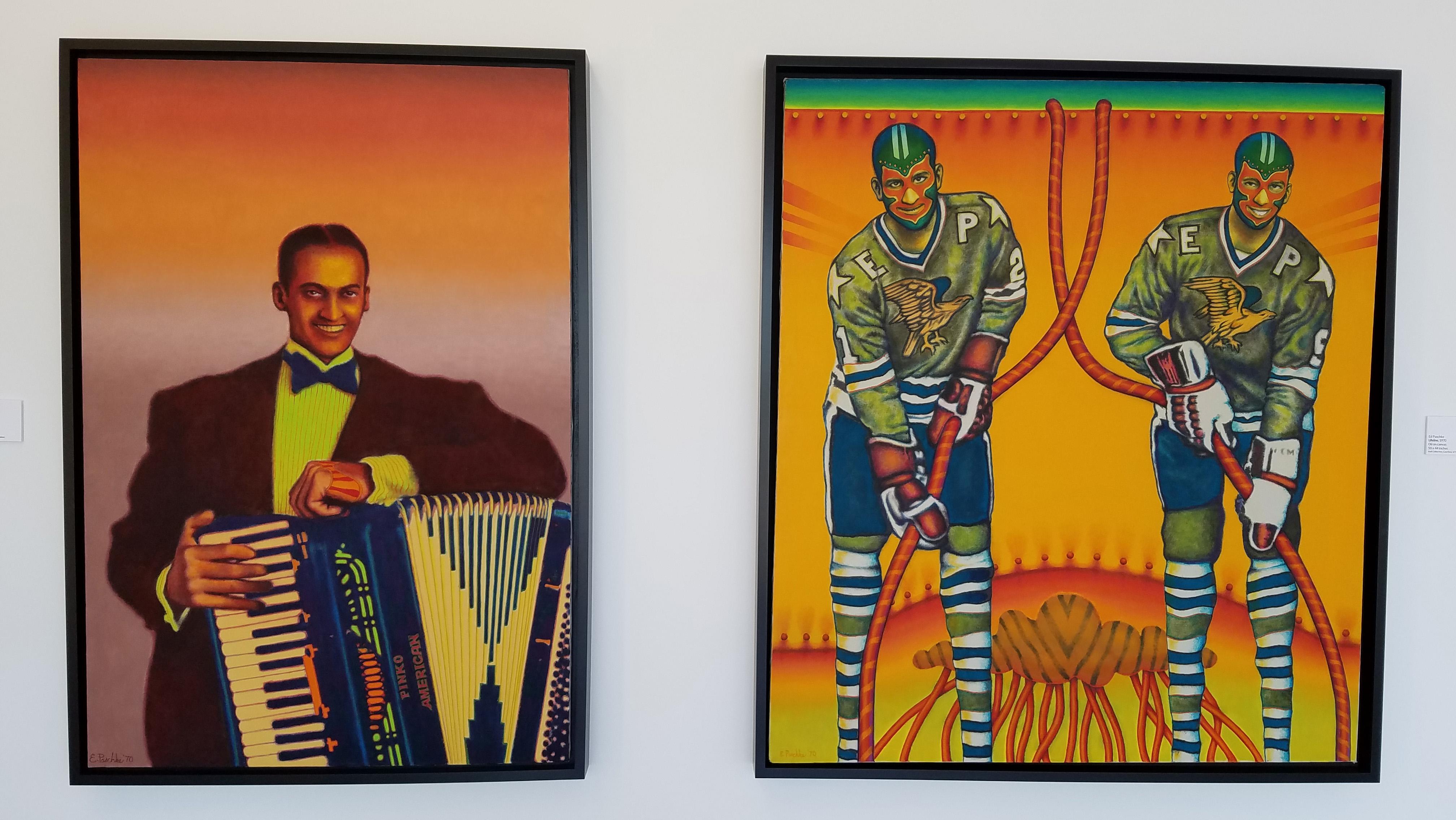 Two of the 19 pieces in the Ed Paschke exhibit currently on display. (Courtesy of Ed Paschke Art Center)
When asked to describe the late artist Ed Paschke, Vesna Stelcer, the director at the Jefferson Park art center that bears his name, chose one word: timeless.
The newly opened exhibition "Ed Paschke: Visionary from Chicago, 1968-2004" is a testament to that notion, Stelcer says.
Originally curated at the Ashmolean Museum of Art and Archaeology in Oxford, England, the 19-piece exhibit includes works made throughout Paschke's career that were previously in private collections. The free exhibit is organized thematically rather than chronologically, according to Stelcer.
Paschke was part of a group known as the Chicago Imagists, whose work was graphic and playful, with references to pop culture and surrealism.
"He painted a moment in time using technology, newspapers, TV, but it's timeless," Stelcer said. "It impacts you on all dimensions, it's electric and it's very meaningful to artists today."
The exhibit was brought to Stelcer's attention by Paschke's son Marc, who helped curator Norman Rosenthal catalogue some of the pieces for the original showing in Oxford. Marc, who sits on the board of the art center, brought a copy of the catalogue to Stelcer—who was taken aback.
"A lot of Ed's pieces went to collectors and hadn't been seen in public," she said. "When I was looking at the catalogue I thought: this needs to be in Chicago."
Born in Chicago in 1939, Paschke was given the moniker "Mr. Chicago" for his commitment to developing the city's artistic industry beginning in the late 1960s. While many artists moved to New York and San Francisco, Paschke remained in Chicago and chose to focus a bulk of his work around the city.
"He created more visceral images of what was happening every day in Chicago, while pop art in New York was more about the everyday object," Stelcer said.
The exhibition appears to be passing along some of these themes to the next generation. Stelcer said that many young artists, especially those who specialize in graffiti, have visited the exhibit since it opened earlier this month.
But Paschke's "world class art" has the power to impact those beyond the artistic community, Stelcer says.
The exhibition "Ed Paschke: Visionary from Chicago, 1968 – 2004" is on display at the Ed Paschke Art Center through Dec. 10. 
---
Related stories: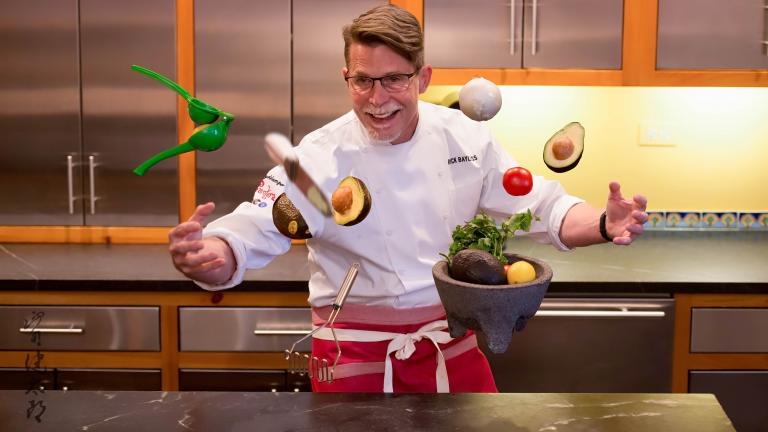 Local Photographer Hopes to Uplift One Person at a Time
May 24: Two years ago, Park Ridge resident Kentaro Yamada began work on a series of human interest portraits – with a twist: each would include a prized possession levitating before the subject's eyes.
---
'Unbroken Glass' A Personal Journey for Local Filmmaker
May 18: When he was just 6 years old, Dinesh Sabu lost both of his parents. His documentary, "Unbroken Glass," delves into his family history and how the trauma of loss shaped his own life and that of his siblings.
---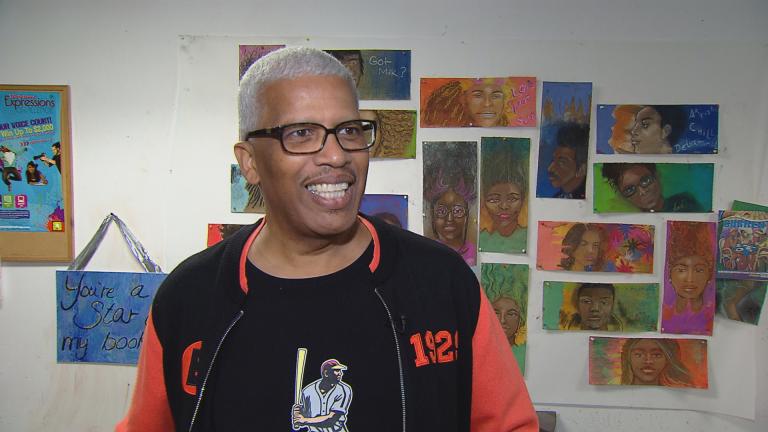 Graphic Artist Returns to Chicago to Inspire Next Generation
May 9: Craig Rex Perry grew up in Englewood and has studied and worked around the world. We catch up with him in Kenwood during a master class on cartooning – and careers.
---