Craig Rex Perry grew up in Englewood and has studied and worked around the world.
The successful illustrator and cartoonist returned to town to teach a master class at a high school in Kenwood.
Chicago Tonight visited Little Black Pearl Art and Design Academy and found a portrait of productive young artists.
TRANSCRIPT
Phil Ponce: He brought a portfolio full of work to demonstrate how a creative artist presents himself.
And he drew up a lesson plan.
Craig Rex Perry grew up in Englewood, studied and worked around the world, and he's returned to Chicago to pay it forward.
Craig Rex Perry: I've worked at Disney for about five years. I've drawn for Batman. I've drawn for Spiderman, and I've done all the things that I've wanted to do, but there's nothing like inspiring the next generation. There's energy that goes back and forth—you can feel it when you walk in Little Black Pearl. There's dynamic energy going on here, creativity. And I get that back from them.
Monica Haslip, founder and executive director of Little Black Pearl: Much of the work that we do in this space is around connecting them to opportunity and helping them to really see what their options are in the creative fields. And here at Little Black Pearl, we spend a lot of time trying to bring some incredible professional artists from all sets back to the organization.
Ponce: The students were on the same page as their substitute teacher.
Deyana Randolph, student at Little Black Pearl: I learned a lot of little things that I didn't really know, such as how to draw hands cause my struggle was really drawing hands. He just taught me a lot, that, when you draw, just be creative with it, put your all into it. Even when you sketch use your whole arm.
Jayvon Moore, student at Little Black Pearl: We got to see a lot of art from, ya know, the main man here and ah we got to see how cartooning is, all sorts of types of art that a lot of people are interested in.
Ponce: The teacher has a key to his approach.
Perry: You can't preach to them. You can't can't come to them like you know everything. It's about inspiring them. It's about giving them a word or confidence that they may not have gotten from their parents or their peers, and it's saying you can do it.
Ponce: Perry finds his own inspiration these days working on a trilogy of children's books, "The Soul of Harmony" – an adventure story about music, family and the forces of evil.
He made this animation to help promote the series of books.
Moore: I really appreciated him coming all this way to Chicago showing some young black students here at this school how he came upon what he is.
Randolph: I actually really, really enjoyed it. I actually loved it, and I hope he comes back again.
Ponce: The experience also rekindles passion in the teacher.
Perry: It keeps me young, keeps me fresh. It keeps me current, innovative and that's what's important as an artist, I believe.
Haslip: If they have a talent, that talent can translate into a real meaningful opportunity, whether it's to go to college or whether it's to start a business. And that's what we want them to do – we want them to get the discipline that's necessary to be successful as an artist and understand what they have to do in order to make their dreams come true.
---
Related stories: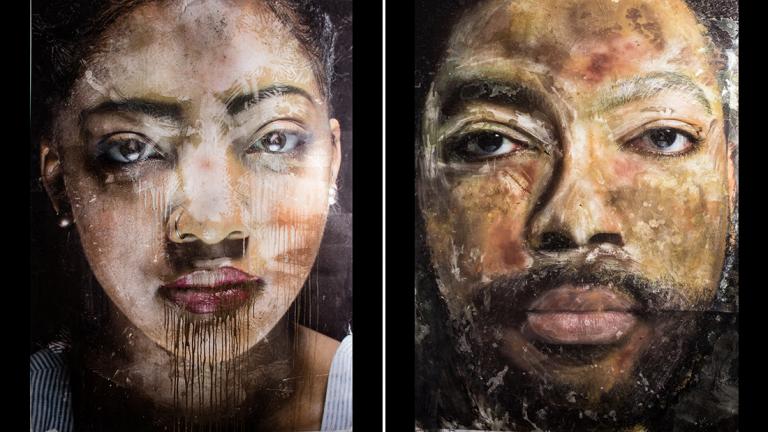 Chicagoan's Art a Celebration of Blackness, Tribute to Lives Lost
March 31: "I hope that when black people look at it they see how powerful and beautiful we are despite everything that's happened to us," said artist Ervin A. Johnson.
---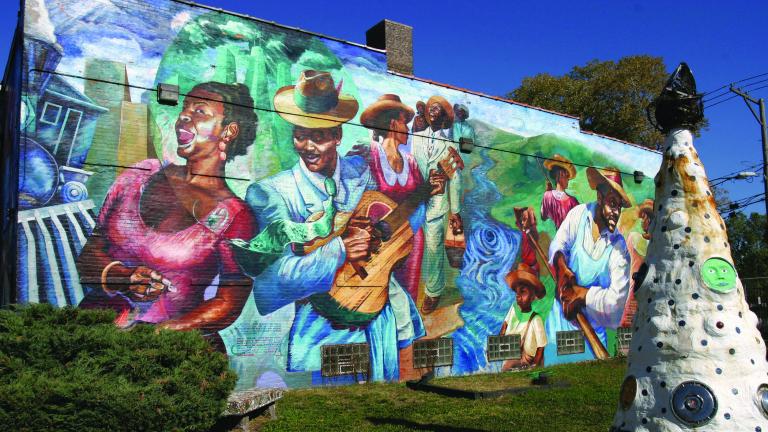 Neighborhood Project Aims to Grow Chicago's Public Art Profile
Feb. 21: New murals, sculpture and other works of public art are coming to each of Chicago's 50 wards as part of the city's Year of Public Art initiative.
---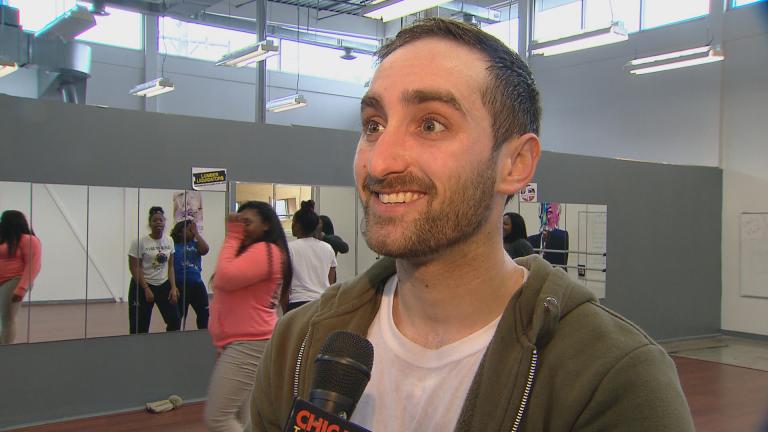 'Hamilton' Master Class a Special Opportunity at Little Black Pearl
Jan. 17: One of the dance captains of "Hamilton" taught a master class at a Chicago school for the arts. We were there to witness the cultural exchange.
---