In a world filled with a seemingly endless stream of bad news, photographer Kentaro Yamada hopes to lift people up with joyful images.
"My message is to focus on the positive side of life," said Yamada, a Park Ridge resident who works in online marketing. "I want to display the positivity that's all around and focus on that and the joyful side of life."
In July 2015, the self-taught photographer began "The Uplifted," a series of human interest portraits – with a twist: each image would include a prized possession levitating before the subject's eyes.
Growing up a "Star Wars" fan, Yamada says he "loved the idea of using trick shots and the idea of beating gravity" so much that he incorporated them into his project.
Not only does this allow Yamada to achieve his childhood fantasy of telekinesis, it also allows him to lift up and "spotlight everyday leaders and their lifetime work," he said.
For Doug Sohn, former owner Hot Doug's, it was levitating a hot dog; for chef Rick Bayless, the ingredients needed to make guacamole; for the Breakfast Queen Ina Pinkney, a stack of hotcakes and her book; and for NPR's "Wait Wait... Don't Tell Me!" host Peter Sagal, a pair of running shoes.
"Most of the time I know what I want to levitate," Yamada said. But he admits choosing a tangible object to levitate for Sagal was challenging. During a conversation, Sagal mentioned that he ran marathons – which sparked the idea he be photographed with his running shoes in front of the city skyline.
"It was interesting because he didn't think of that. It never came to his mind," Yamada said. "That was a fun, challenging process."
During a photo shoot, Yamada may take hundreds of photos in order to capture the subjects and their prized possessions from different angles. Yamada then edits the images in Photoshop to "make an illusion for the viewer."
Since he started "The Uplifted," Yamada has photographed 111 people and their possessions.
"One goal of this project is to keep producing joyful images to counter the sad, angry and negative – and to add value to life," he said. "My second goal is to uplift amazing and inspiring people from all over the world."
One day Yamada hopes to uplift the Pope, former President Barack Obama and Oprah. In the meantime, he says: "I'm having a great experience doing this. It's beyond my imagination."
Follow Kristen Thometz on Twitter: @kristenthometz
---
Related stories: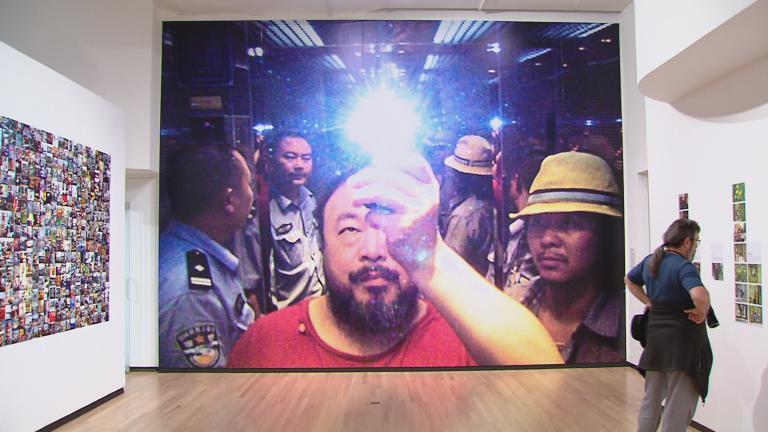 '#AiWeiwei' Exhibition Explores Art, Activism and Selfies
May 23: Though best known for his multimedia contemporary art, Chinese dissident Ai Weiwei is also a prolific photographer. We visit an exhibition at the Museum of Contemporary Photography showcasing his work.
---
Pulitzer Prize-Winning Photographer on 'Heaviest' Photo He Ever Made
April 13: The Chicago Tribune just won its first Pulitzer Prize for feature photography. We talk with Jason Wambsgans, who was awarded the prize.
---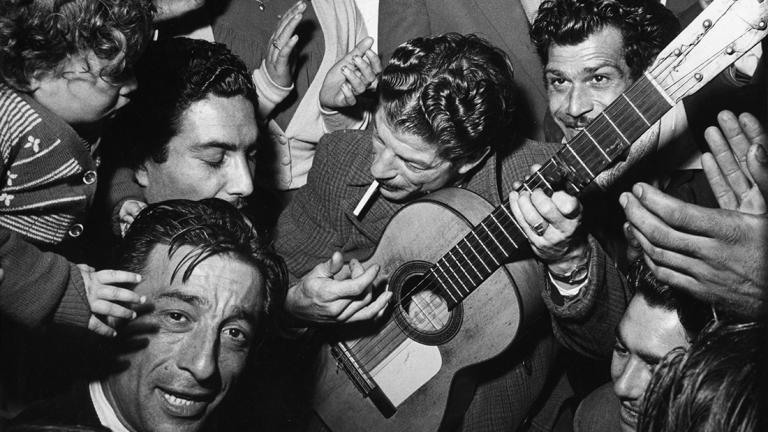 Photographer Sabine Weiss, 92, 'Very Pleased' With Life's Work
April 12: Chicago Tonight meets a celebrated photographer who captured the human condition with her camera.
---