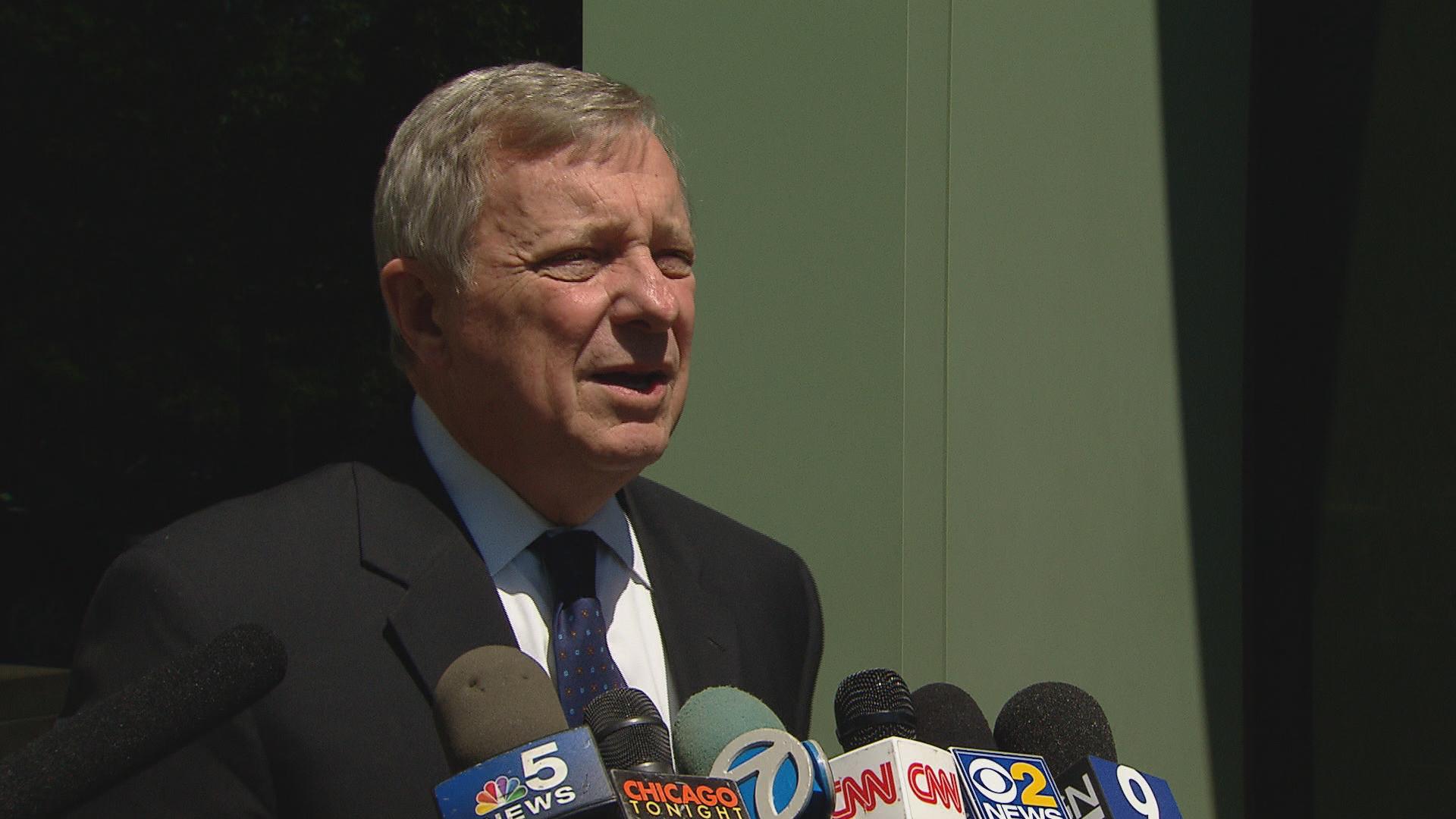 After almost 40 shootings this weekend, and another potentially violent summer approaching, U.S. Sen. Dick Durbin is calling on the federal government to lend Chicago a hand.
In a letter sent to Attorney General Jeff Sessions, Durbin asks the Department of Justice to support his legislation that would combat the practice of straw purchasing and illegal trafficking of guns.
Durbin made the comments while visiting the Chicago Police Department's Strategic Decision Support Center, which employs a mix of technologies to prevent violent crime.
"There are ways to take these federal resources and make them work," Durban said. "My message to Attorney General Sessions – even to the president – is, we're not asking you just to throw money at a problem, we're going to point to a place where we can get some success, and we can prove it. We've shown it. So help us. Help us expand this across the city."
Durbin is also asking Sessions to give CPD greater access to the National Integrated Ballistic Information Network, which allows law enforcement to match ammunition casings to guns used in crimes.

Airport security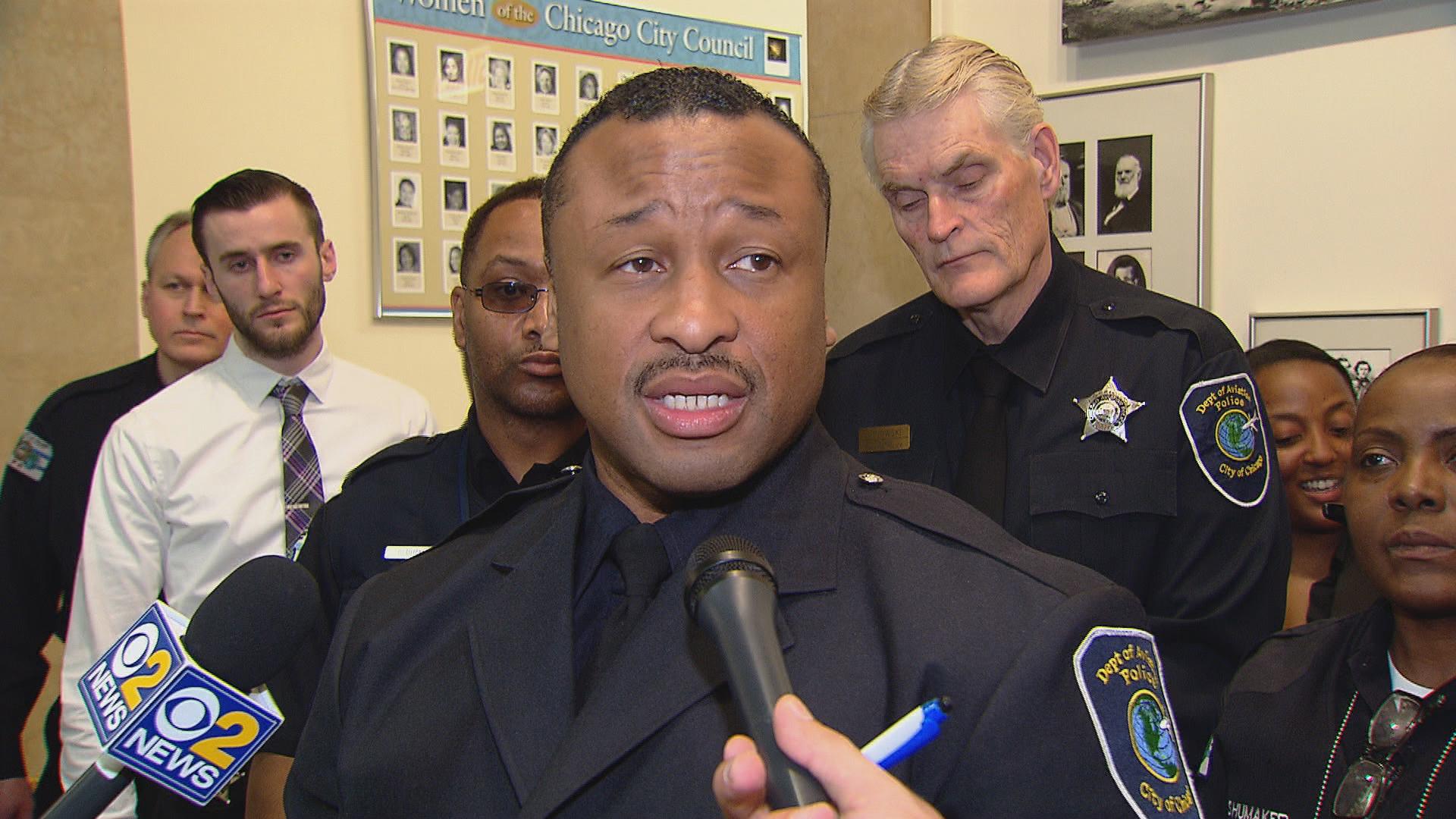 Aurelius Cole
The city of Chicago is getting help from an Israeli agency to fix airport security problems in the wake of the David Dao dragging incident.
Aviation Commissioner Ginger Evans told a City Council committee she had contracted with the Israel Airports Authority to review protocol at O'Hare and Midway, calling them the foremost experts in the field.
Evans also says she plans to move forward on stripping the title of "police" from the Aviation security officers that work at Chicago's airports. That's something the officers say they will push back on.
"We can react to any situation as needed. And like I said, if they change the title to security officer, you don't have the same authority and the same power to react. You just don't," said aviation police officer Aurelius Cole.

Lakefront Trail separation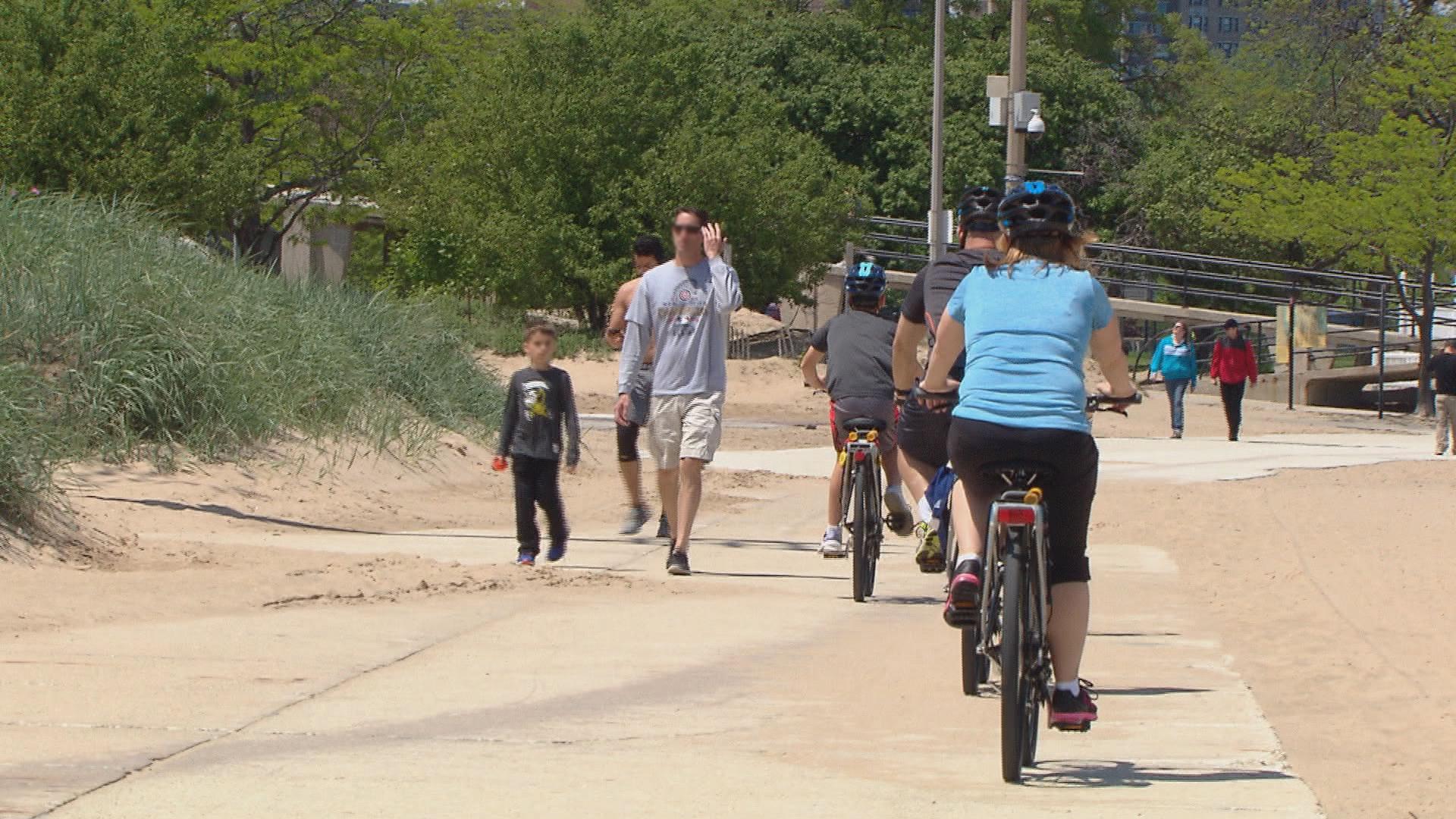 Joggers and bikers who like to use the Lakefront Trail are finding themselves on a detour.
Starting Monday, the full trail will be closed east of Lakeshore Drive between Diversey and North Avenue.
The Park district is working to divide the main trail into two separate trails: one for bikers and one for pedestrians.
During the closure, both will be diverted through Lincoln Park. Beachgoers will still be able to access the lake at Fullerton Avenue, LaSalle Street and North Avenue.
Read more about the trail closures here.
---