Hopelessness and guilt compelled Ervin A. Johnson to take a stand on police brutality and racism in America.
Following the death of Trayvon Martin and trial of George Zimmerman, the man who fatally shot him, Johnson says he felt hopeless.
"My mom walked into my room and I saw she was crying," he said. "She felt hopeless as a mother and feared for my safety. ... I really felt as hopeless as she did."
Johnson's mother and many of his friends attended protests – but Johnson did not.
"I felt there was nothing I could do that would bring about any change or worth adding to the conversation about race and police brutality," Johnson said.
"I think what it really came down to was fear of being vocal and bold. I found a way to do that with my work."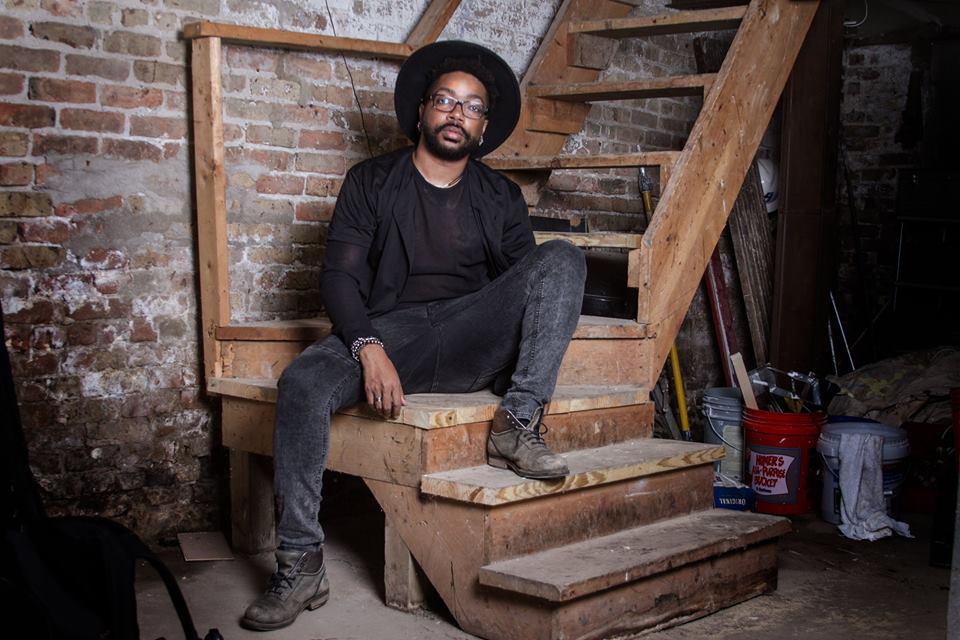 (Ervin A. Johnson / Facebook)
Through #InHonor, a series of photo-based mixed media portraits, Johnson celebrates black lives and pays homage to those lost to police brutality and racism.
"I hope that when black people look at it they see how powerful and beautiful we are despite everything that's happened to us," he said.
After photographing his subjects, Johnson physically transforms each photo.
"What I do is print out an image on photo paper and renegotiate it with a solvent or something abrasive," he said.
"I'm stomping on them, removing the ink with bleach and acetone. I go back over the photos with layers of paint. It's just an additive and reductive process until I feel like the work is done."
Johnson says he "aggressively" manipulates each subject's skin color because "pigment stands for an idea or preconceived notion about a particular type of human experience," he said. "That experience is culminated and summed up in a word: black."

"I hope that when black people look at it they see how powerful and beautiful we are despite everything that's everything that's happened to us."
–Ervin A. Johnson
---
Johnson's artwork ranges in size, from a height of 1 foot to a towering 7 feet, and can take anywhere from one week to a month to complete. He hopes that all of the energy he invests in his art is conveyed in the final product.
"I'm interested in the intangible and what it means to physically interact with something in a violent way and the aftermath of that thing – what comes after the violent act and finding the beauty in that thing," he said.
"A lot of people interpret my work as negative and they'll see the violence. But for me, I'm interested in the resilience of the thing and I liken it to the resilience of the black spirit."
Johnson spent a year as the Heartland Alliance's artist-in-residence through a collaboration with Columbia College Chicago, where he earned a bachelor's of fine art in photography. (Johnson also has a master's of fine arts from Savannah College of Design and a bachelor's degree in rhetoric from the University of Illinois.) During his residency, the 29-year-old Old Town native created his artwork in Englewood.
"I've spent most of my time in black neighborhoods in Chicago. [Working in Englewood] has really been like a homecoming and it's really what the work is about," he said. "My intention is to put it in places that it would make the most sense and be the most effective.
"For me, that's places like Englewood, where people can see themselves and maybe start to think differently about their own black bodies and how they perceive themselves."
Johnson's work was recently featured in the Heartland Alliance's annual report on poverty in Illinois titled, "Cycle of Risk: The Intersection of Poverty, Violence and Trauma."
In May, Johnson's work will be featured in an exhibit at Gallery 19.
"We are very excited to be collaborating with Mr. Johnson to present #InHonor, an intensely personal mixed media photographic exhibition," Gallery 19 owner and manager Dietrich Klevorn said in an email. "Mr. Johnson's art deals with identity, disenfranchisement, and legitimacy. His work speaks to self-acceptance and social acceptance."
Johnson's exhibit at Gallery 19 will be on display from May 2-7, with an opening reception set for 5-8 p.m. Thursday, May 4.
Follow Kristen Thometz on Twitter: @kristenthometz
---
Related stories: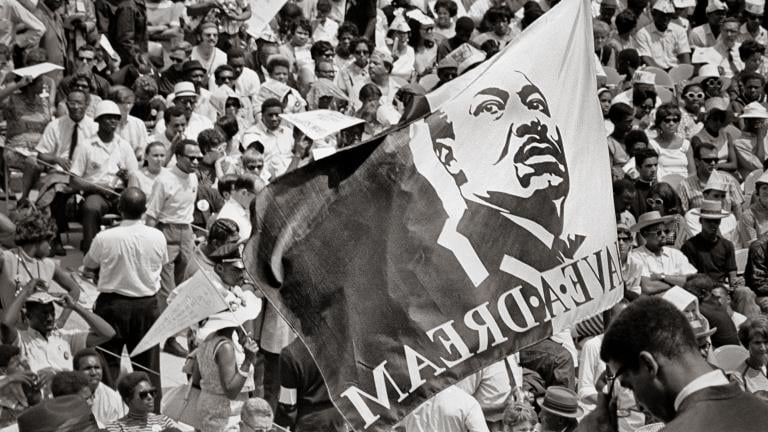 Activist-Turned-Photographer Sharpens Focus on Social Movements
March 21: A collection of photographs by Maria Varela at the National Museum of Mexican Art portrays the evolution of social movements in the U.S.  
---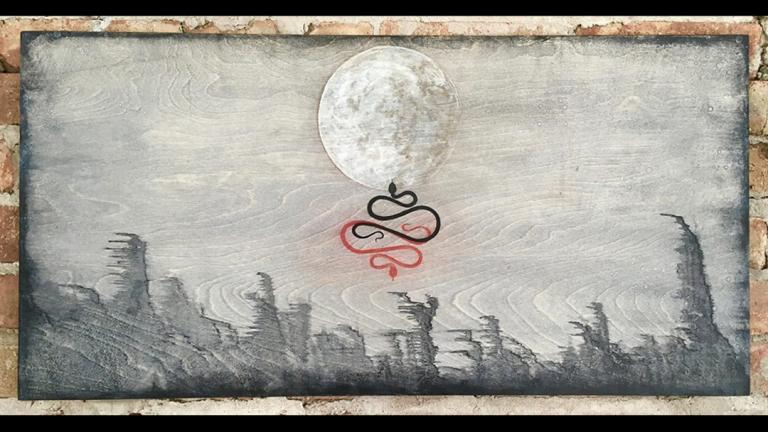 UIC Exhibit: What does 'Sanctuary' mean?
March 13: Artistic responses to the politically pointed term are on display starting this week at the University of Illinois at Chicago. Learn about the "Sanctuary" exhibit.
---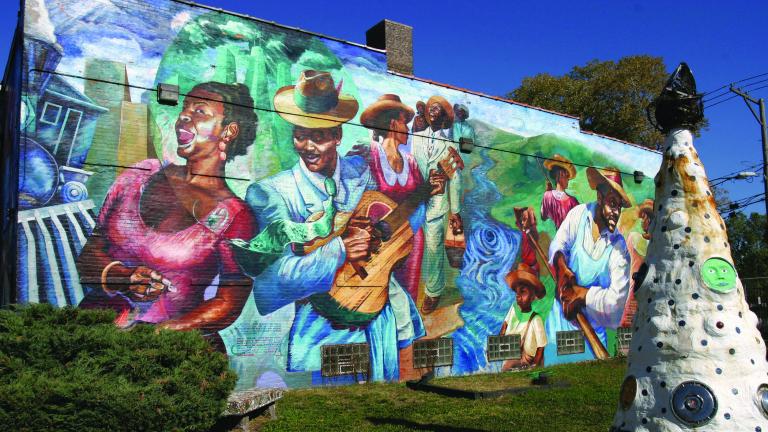 Neighborhood Project Aims to Grow Chicago's Public Art Profile
Feb. 21: New murals, sculpture and other works of public art are coming to each of Chicago's 50 wards as part of the city's Year of Public Art initiative.
---