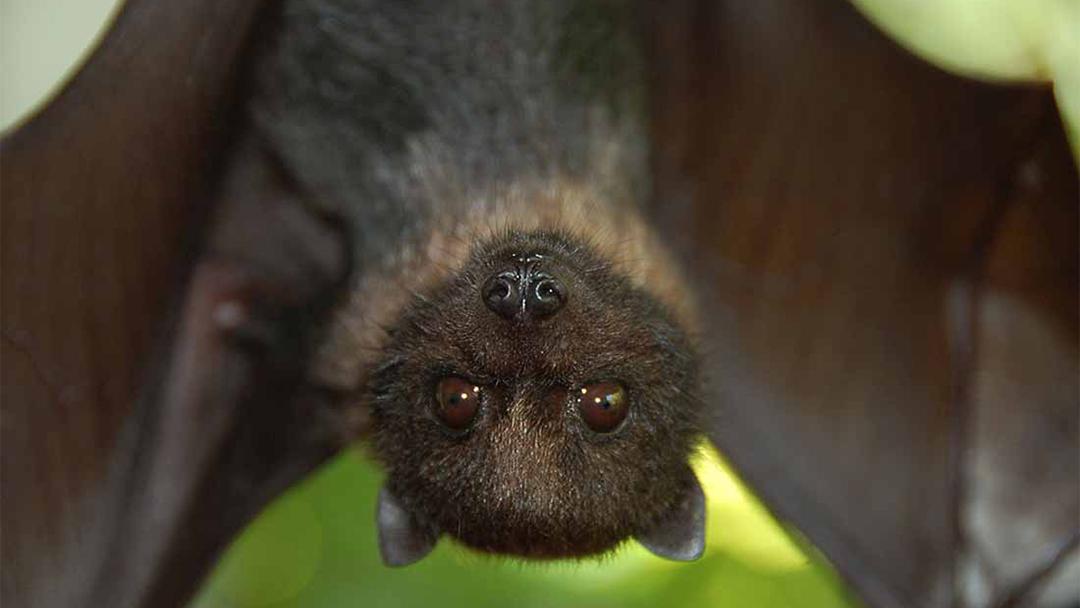 (Anne Brooke / U.S. Fish and Wildlife Service)
Last week, Lincoln Park Zoo's Liza Lehrer was checking the latest recordings from specialized microphones stationed across Chicago and noticed a spike in the number of calls.
The bats were announcing their return to the city.
"It was pretty exciting," said Lehrer, who had been tracking about 10 bat calls weekly from January until last week, when the number jumped to 1,000. "It really happened in one week."
Since 2013, Lehrer, assistant director of the zoo's Urban Wildlife Institute, has monitored bat activity using microphones placed in trees at 24 locations across the region: 15 in Cook County and nine in Kane County. One of the microphones is at the Nature Boardwalk, a walkway around one of the zoo's ponds that serves as a natural wetland ecosystem.
The microphones, which are designed to detect wildlife sounds and cost about $1,000 each, pick up rapid pulses emitted by bats that humans are unable to hear. Bats emit the pulses, known as echolocation calls, and then listen to echoes of the calls that return from nearby objects, information they use to identify prey and for navigation.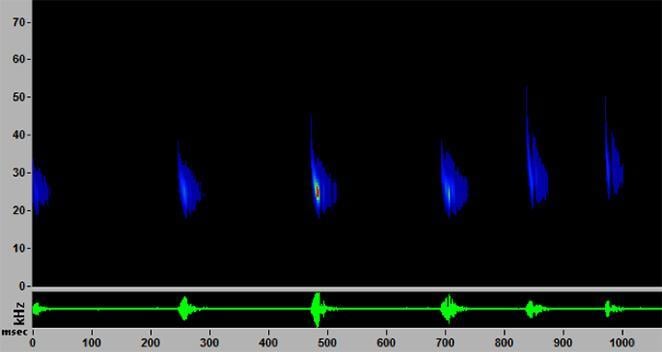 A spectogram shows sounds of a big brown bat detected by Lincoln Park Zoo's monitors. The frequency (kHz) is on the y-axis, and the time (msec) is on the x-axis. (Lincoln Park Zoo)
The recordings are run through a software program that scrubs out low-quality sounds and compares the remaining audio to a library of bat call recordings from different bat species, whose calls vary in frequency. This allows Lehrer and zoo staff to identify bat species that have returned to the area following winter hibernation.
"When bats are coming back through [the area] during the spring, we are seeing either residents that stay all summer long or bats that come through the area and head up to Wisconsin or Minnesota or somewhere else," Lehrer said, adding that during winter, some bats hibernate in caves as close to 100 miles from Chicago.
---
Listen to real-time and time-expanded bat calls recorded by Lincoln Park Zoo.
---
The bat monitoring project, part of the zoo's larger program to chronicle wildlife in the Chicago area, is giving zoo staff deeper insight about an animal not typically associated with urban settings, save for a certain flying superhero.
"I think bats are one of those groups that people don't even realize are living in the city," Lehrer said. "We're really interested in learning more about how bats are using the city. Prior to [2013],
no one had really studied that in the city of Chicago."
Monitoring projects like Lincoln Park Zoo's are critical to conservation efforts involving bats. The International Union for Conservation of Nature lists 77 species of endangered or critically endangered bats. About five years ago, Lehrer said a fungal infection affecting bats on the East Coast had spread to the Midwest, harming some of the area's cave-dwelling bats.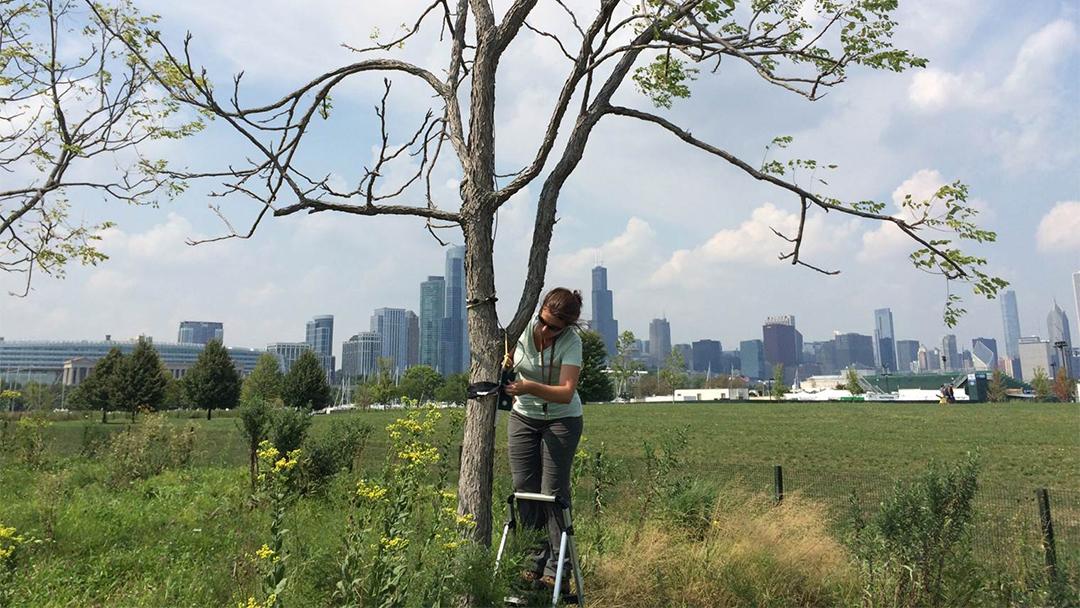 Lincoln Park Zoo's Liza Lehrer attaches a microphone designed to detect bat calls to a tree in Chicago. (Lincoln Park Zoo)
Another bat species known to the Chicago area, the northern-long eared bat, was recently designated as endangered because of the infection, called white-nose syndrome.
"We're seeing very few calls of them now," Lehrer said.
Despite the struggles of some bat species, results from the zoo's monitoring show that the area is still seeing all of the eight bat species one would expect in this part of the state, Lehrer said.
"We're seeing all of them at sites in both the city and the rural areas," she said. "We're getting high species diversity in downtown Chicago. It's great."
Lehrer said that last week, the zoo's microphones also picked up several feeding buzzes, which occur when a bat discovers prey (such as a mosquito) and emits rapid pulses to hone in on the prey. Feeding buzzes are difficult to pick up because the sound dissipates faster than bats' normal navigational calls, Lehrer said. When the monitors record feeding buzzes, it indicates that a location is serving as an effective foraging habitat for the bats.
Although the recordings show when bats have returned to the area, Lehrer said it's nearly impossible to estimate the number of bats living in Chicago because the recordings indicate only that bats are at a certain location.
"You don't really know if it's one bat that's flying around the microphone or if it's 10 bats," Lehrer said. "So you really have no way of knowing the exact numbers."
As temperatures heat up, Lehrer said she expects to track more and more bats returning to the area.
"Now that it's warm again, we're seeing way more calls compared to January and February," she said. "And we're seeing a lot longer calls so that we're able to identify species. So that means they're hanging out longer and spending more time at the sites."
Follow Alex Ruppenthal on Twitter: @arupp
---
Related stories: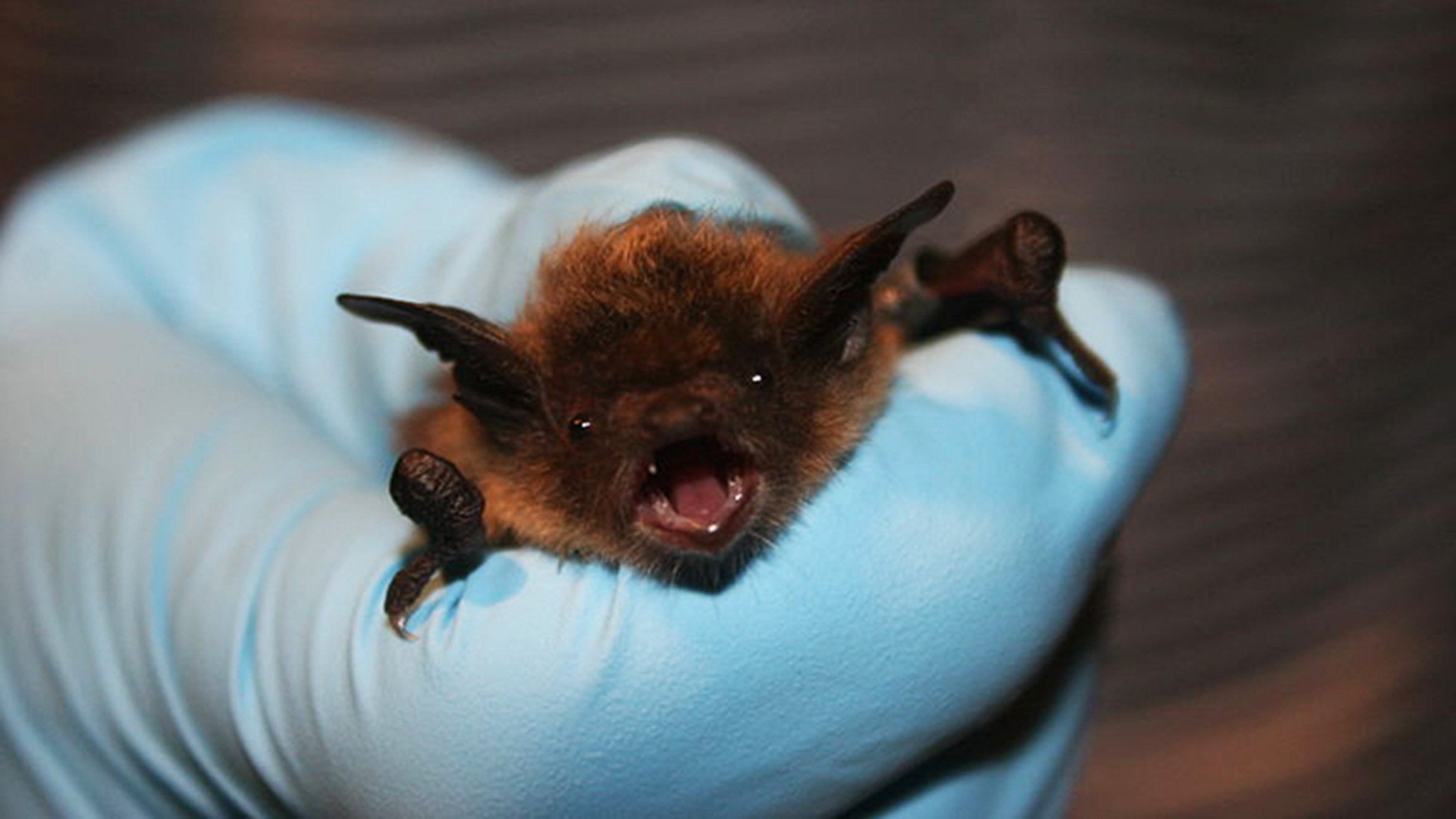 Rabid Bat Found in Suburban Cook County Prompts Warning
May 1: Cook County Department of Public Health officials are reminding residents that bats become active this time of year, which means the possibility of exposure to rabies is increasing.
---
Urban Wildlife Monitoring Program Expanded by Lincoln Park Zoo
March 27: Since 2010, the zoo's Urban Wildlife Institute has used motion-detecting cameras and acoustic monitoring equipment to record and document animals roaming through the city.
---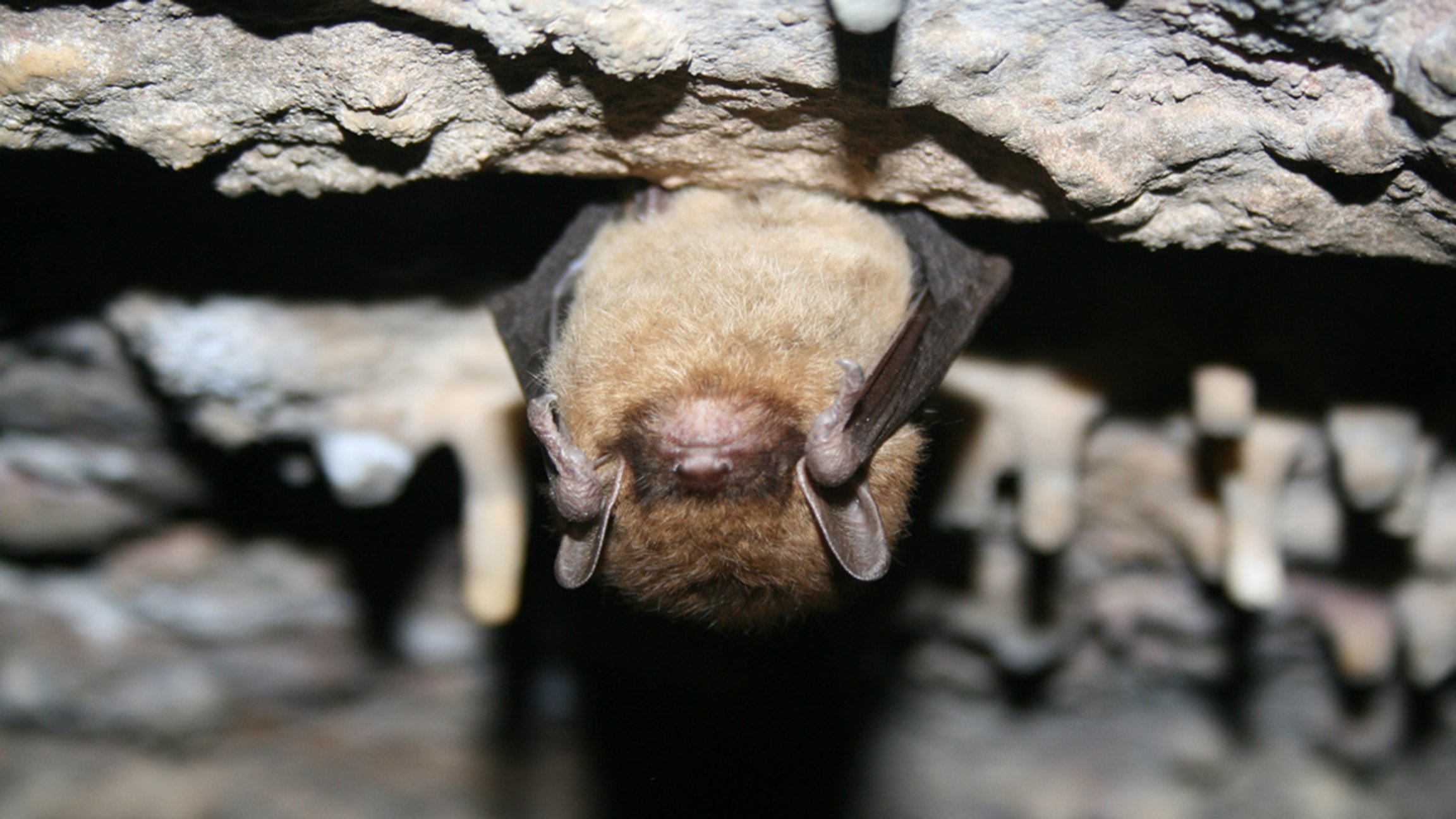 Why the Mysterious, 'Beautiful' Bat is So Often Misunderstood
Oct. 13, 2016: In Chicago and surrounding counties, where reports of nearly 40 cases of rabies-infected bats have made headlines so far this year, the reputation of the small, winged creature seems bleak.
---