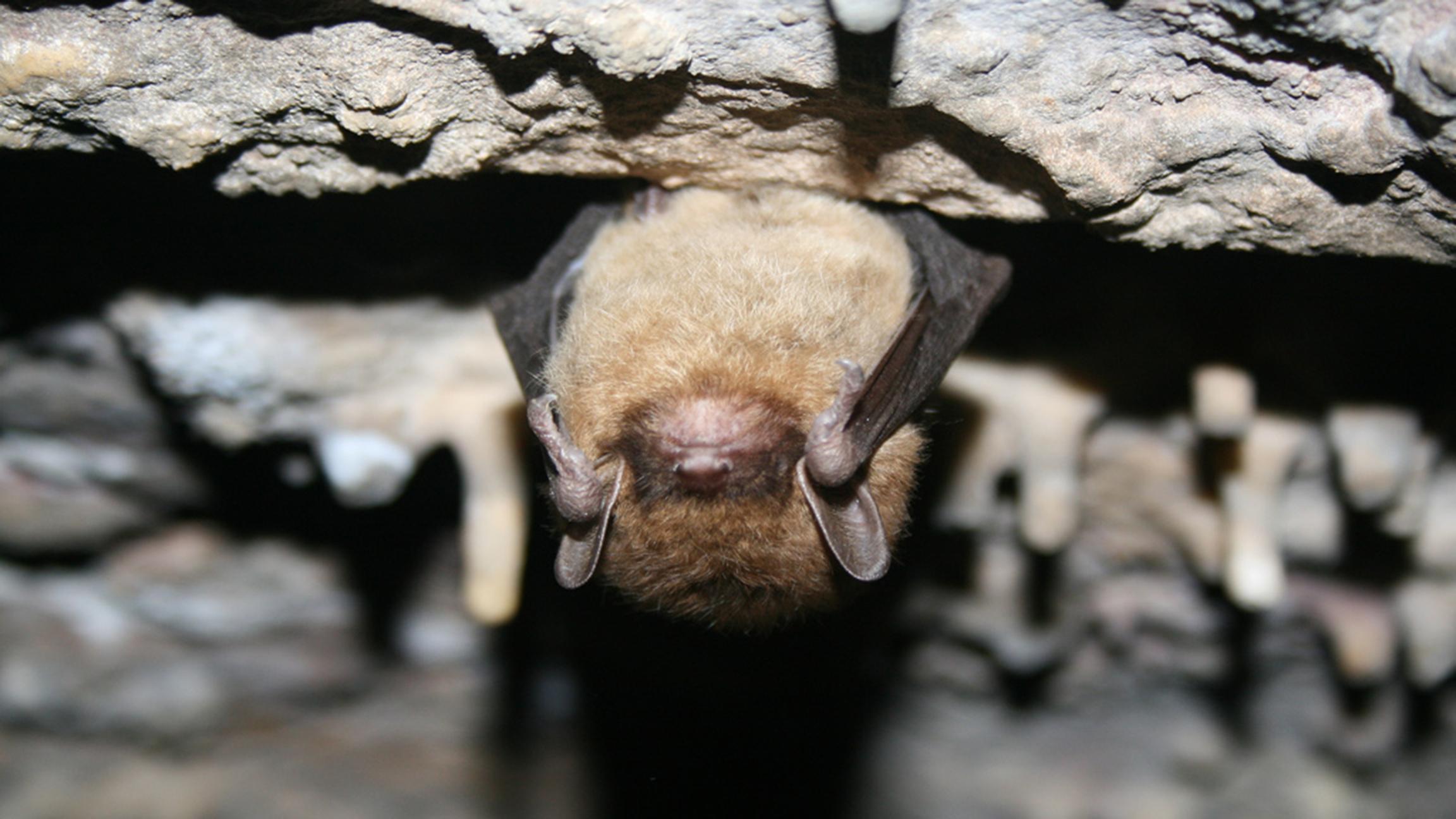 A little brown bat. Photo by Ann Froschauer. (U.S. Fish and Wildlife Service Headquarters / Flickr)
Bats are often misunderstood, particularly around Halloween, when their likeness easily brings to mind blood-sucking vampires. In Chicago and surrounding counties, where reports of nearly 40 cases of rabies-infected bats have made headlines so far this year, the reputation of the small, winged creature seems bleak.
Within Chicago city limits, the Illinois Department of Health reported 10 cases of rabies-infected bats through Sept. 29 of this year. In other parts of Cook County there have been 10 more. Aldermen warned their constituents to take precautions against rabies infection from bats in June and officials made a similar plea this week after two outdoor cats tested positive for the virus in Illinois and Missouri.
But for researchers tracking bats in the city and state, the threat that deserves more attention than rabies is the species' rapidly declining population. The drop, due largely to a fungal disease devastating bat colonies nationwide, is helping drive new research and expanded programs in Illinois designed to monitor bats' evolving urban environment and protect the animals that play an important role in the local ecosystem.
And while bats account for nearly all of this year's 57 rabies reports in the state, Joe Kath of the Illinois Department of Natural Resources says that data is likely misleading as sick bats, their wings weakened, usually can't hide or retreat to wilderness like rabid skunks or foxes can, making it much more likely that a person would encounter a rabid bat and report it, particularly in the city.
Kath also points out the percentage of bats that test positive for the disease is small when you consider the species' wider population. 
Bats in the city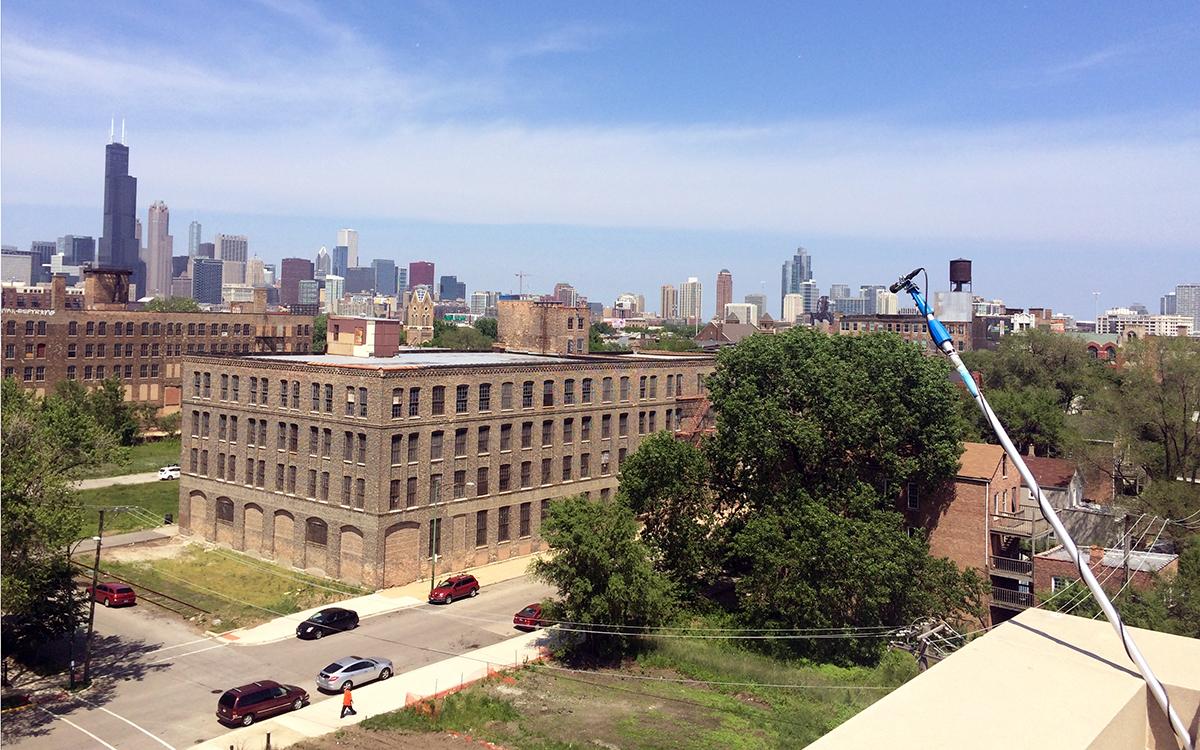 Where do bats live? In order to monitor Chicago's bat population, Lincoln Park Zoo's Urban Wildlife Institute relies on noninvasive methods such as acoustic monitors, like this one in Pilsen. (Courtesy Lincoln Park Zoo's Urban Wildlife Institute)
City living seems to suit bats otherwise, though like their rural counterparts, urban bat populations are suffering from a fatal epidemic called white-nose syndrome. At Lincoln Park Zoo's Urban Wildlife Institute, researchers are five years into a monitoring project to learn how the area's seven bat species use and adapt to urban environments. Because the start of the project in 2012 coincided with the earliest reports of white-nose in Illinois, Liza Lehrer, the institute's assistant director, and her team have seen the impact of the sickness as it's spread locally.
Bats afflicted with the fungal disease wake up before they are supposed to during hibernation.
"That can be really energetically taxing for animals that are hibernating and it's had really devastating effects on bats around the country, so that was another good reason to start monitoring bats here in Illinois, to keep an eye on the species that are here in Chicago," Lehrer said.
The institute now uses acoustic detectors at 24 sites throughout the Chicago region to collect information on the animals' flight patterns, mating habits and numbers, among other traits. Their findings show Chicago's bats regularly make the most of their urban environment, congregating along the rivers and lakefront, on golf courses, in forest preserves and around older neighborhoods where drafty church steeples and attics are plentiful. City street lamps are a popular bat hangout as well, as the insects they feed on are often drawn to the light.
Scientists are learning bats are able to adapt to other changing environmental elements, like city noise, too. A study published in the September issue of Science magazine found some bats changed their foraging techniques when increased noise levels interfered with their echolocation systems, suggesting bats can adjust to a city getting busier and louder. Lehrer says her team is just starting to collect data on how Chicago's ambient noise could be affecting bat colonies.
"Certainly bats in cities, and animals in cities in general, have to be a little more flexible in terms of the habitat they're using," Lehrer said.
'Beautiful little mammals'
Outside the city, the scourge of white-nose prompted the creation in July of the Illinois Bat Conservation Program. The organization—a collaboration between the Illinois Department of Natural Resources, the University of Illinois' Prairie Research Institute and Eastern Illinois University—is also tracking bat populations using acoustic echolocation recorders, as well as mist netting, which captures bats for the scientists to study by hand. According to conservation biologist and project lead Steven Taylor, the research will not only assist state and federal agencies like the Illinois Department of Natural Resources or the U.S. Fish and Wildlife Service in monitoring the impact of white-nose syndrome, but it might also help the general public appreciate bats more.
"These are actually beautiful little mammals and they don't suck our blood, that's in the tropics, not here," Taylor said. "Sure, some of them might have rabies but … the risk of that is much lower than problems you might have just driving in traffic."
In this photo by Steve Taylor of the University of Illinois, a little brown bat shows visible symptoms of White-nose syndrome. (U.S. Fish and Wildlife Service / Flickr)
Taylor says his group plans to consult with other bat researchers like Lehrer's team in the coming year to address issues facing the Illinois bat population from all angles. Lehrer and the Urban Wildlife Institute also joined forces with conservation alliance Chicago Wilderness in February to lead a campaign to save the little brown bat, one local species hit hard by white-nose.
Local experts say they hope these efforts eventually repair some of the damage white-nose (and bats' bad reputation) has done. Bats are not only a far smaller public health threat than they're often characterized as being, says Kath of the state's Department of Natural Resources, they also provide a multitude of benefits to our ecosystem.
"You're looking at an animal that is the number one natural control of pests that can decimate corn and soybean crops," Kath said. "Most people just think bats are cool because they eat mosquitoes. Yes, they do, but from an agricultural economic impact standpoint, they're just vital."
For Lehrer, teaching people to look beyond their assumptions about bats and building a healthier urban bat population has other perks as well.
"Bats are one of those species where you can actually see them out foraging at night if you just know to look up at the sky and you know when to look," she said. "The fact that we can observe these animals, just right here living in the city, I think it's a really special thing."
---
Related stories: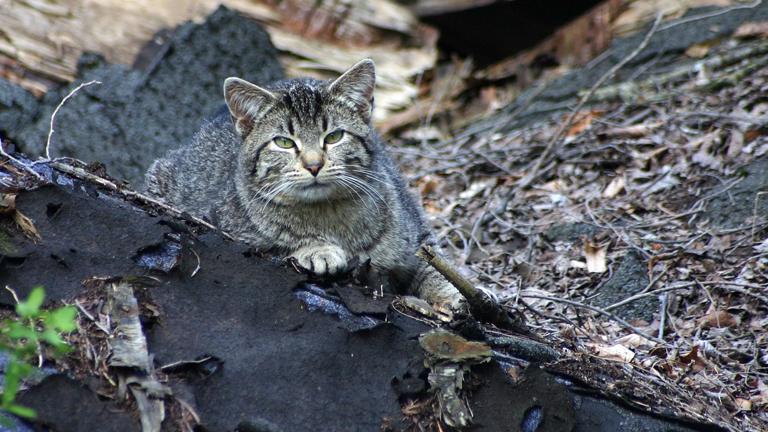 Officials Warn of Rabid Outdoor Cats, Urge Vaccinations of Pets
Oct. 11: The Cook County Department of Animal and Rabies Control is urging pet owners to vaccinate their cats, dogs and ferrets against rabies after two outdoor cats tested positive for the virus in Illinois and Missouri.
---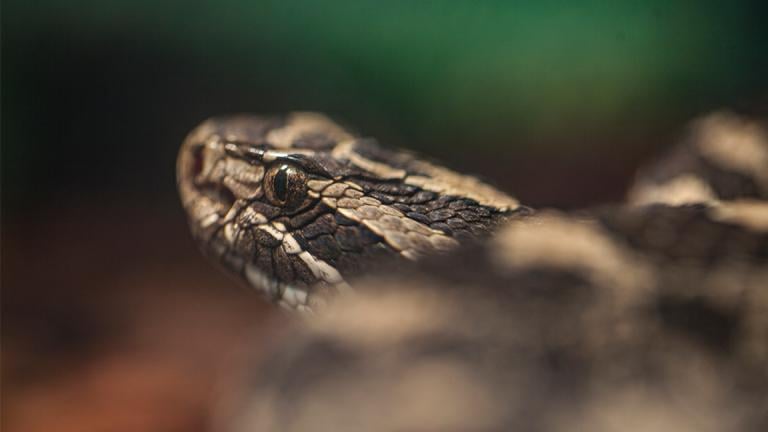 Venomous Illinois Rattlesnake Gets Federal Protection
Oct. 4: The eastern massasauga rattlesnake, also known as the "swamp rattler," produces venom more toxic than most other rattlesnakes.
---
Officials Warn of Rabid Bats After 6 Found in Cook County
June 3: Six bats found in Cook County that were reported to local authorities this year, including three in Chicago, have tested positive for rabies, the Cook County Department of Animal and Rabies Control (CCDARC) said Thursday.
---