If you're not a fan of math, Eugenia Cheng is on a mission to change your point of view. She wants you to know that math is fun – and practical. And not just balance-your-checkbook practical: Cheng says math is all about exercising your brain, thinking clearly, analyzing arguments and using logic.
Cheng teaches math at the School of the Art Institute of Chicago and is the school's official "scientist in residence."
She is also the "Everyday Math" columnist for the Wall Street Journal, and author of the new book "Beyond Infinity: An Expedition to the Outer Limits of Mathematics."
In her new book, she compares math to taking a boat trip.
"It's not just about getting to a destination," she said. "It's about the fun, the mental exertion, communing with mathematical nature and seeing mathematical sights. Infinity is a Loch Ness monster, capturing imagination with its awe-inspiring size, but elusive nature. Infinity is a dream, a vast fantasy world of endless time and space. Infinity is a dark forest with unexpected creatures, tangled thickets, and sudden rays of light." 
She explores the mind-bending concept with everyday examples from cookie baking to the lottery, to socks.
Cheng says math is all about curiosity. And too often, well-meaning adults turn away a child's questions instead of encouraging them. In the internet age, she says, it is easier than ever to say "let's see if we can find out." 
Cheng joins host Eddie Arruza in conversation.  

Excerpt: Read Chapter 1 of "Beyond Infinity: An Expedition to the Outer Limits of Mathematics."
Excerpted from BEYOND INFINITY: An Expedition to the Outer Limits of Mathematics by Eugenia Cheng. Copyright 2017. Available from Basic Books, an imprint of Perseus Books, a division of PBG Publishing, a subsidiary of Hachette Book Group.
---
Related stories: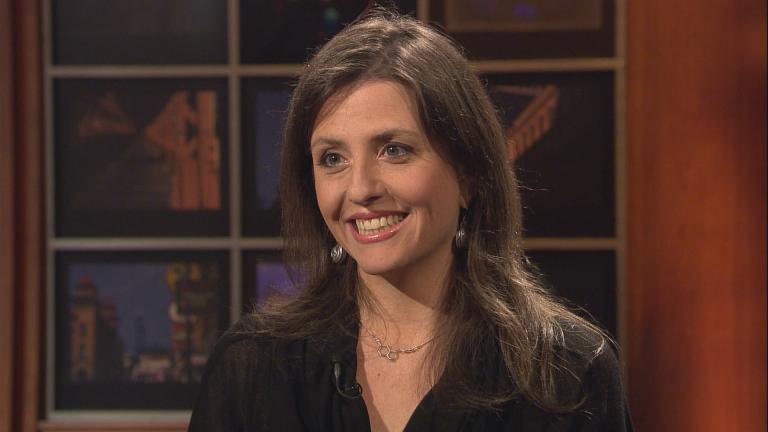 Author's 'Immortal' Story Comes to Life on HBO
April 24: A new film on HBO starring Oprah Winfrey tells the remarkable story of Henrietta Lacks. We revisit our conversation with the Chicago author who tells the story.
---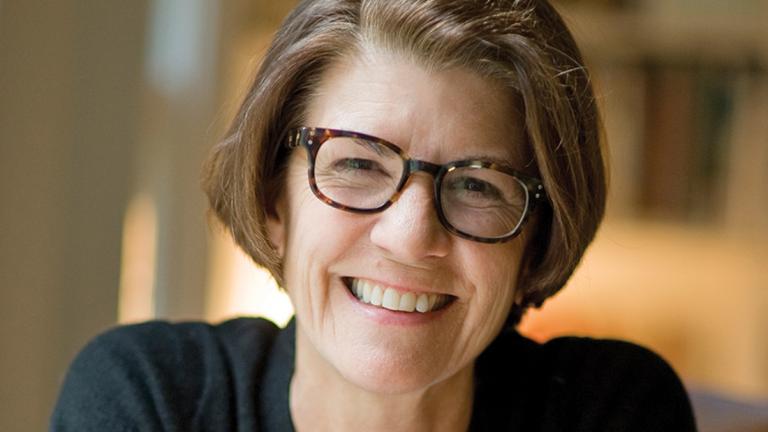 'Ask Amy' Author Tells (Almost) All in New Memoir
April 4: Amy Dickinson tells us about her new book "Strangers Tend to Tell Me Things: A Memoir of Love, Loss, and Coming Home."
---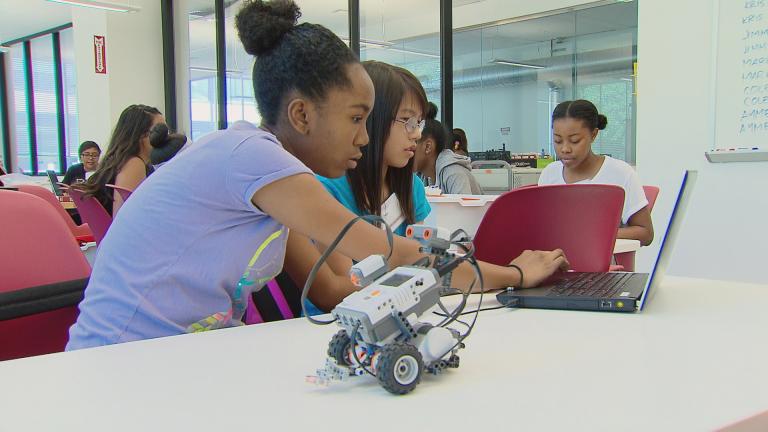 STEM Summer Camp Opens Minds, Broadens Opportunities for Young Girls
Sept. 1, 2016: With girls and women seriously underrepresented in fields involving computer science, we visit a computer camp that is aiming to change that at the Illinois Institute of Technology.
---