In Chicago, even management of the city's harbors was once mired in corruption.
Robert Nelson's four predecessors as director of harbors and marine services at the Chicago Park District served federal prison time on corruption-related charges.
Nelson's at-times tumultuous tenure as Chicago's "harbor boss" is chronicled in his new book "Dirty Waters: Confessions of Chicago's Last Harbor Boss."
When Nelson took the job in 1987, the former boat salesman and theology student knew his work was cut out for him.
Early in the job, he even started saving documents and taking fastidious notes after facing pushback and resistance from within the Chicago Park District.
During his six-and-a-half-year tenure, he says he pushed back on bribery attempts and special favors, like granting dock space for the boats of well-heeled and politically powerful figures.
Nelson says that as an outsider without any political patronage or clout, he felt "targeted." Writing the book "Dirty Waters" was partly an effort to protect his name.
"It started out as a defense because when I was first in there, it was very clear that I was not wanted," Nelson said. "So I started taking notes. There was a defensive aspect to it. I didn't want to be a scapegoat."
Early in his book, Nelson recounts hitting his head after starting the job, prompting an unconscious, out-of-body experience in which Zacchaeus, a tax collector who appears in the Bible, implores him to altruistically serve Chicagoans in his new public role.
Nelson was instructed to serve as a "pneumacrat" – a public servant who bypasses the letter of the law, when necessary, to "follow its spirit for the common good."
"Pneumacrat" isn't an actual word – it's a portmanteau Nelson created by combining the Latin word "pneuma" – meaning "breath" or "spirit" – with the suffix "crat," denoting a member of government.
The spirit of the pneumacrat's work appears throughout the book, like when Nelson impersonated a disabled colleague's relative to keep the man from being kicked out of a nursing home he'd snuck out of earlier that day.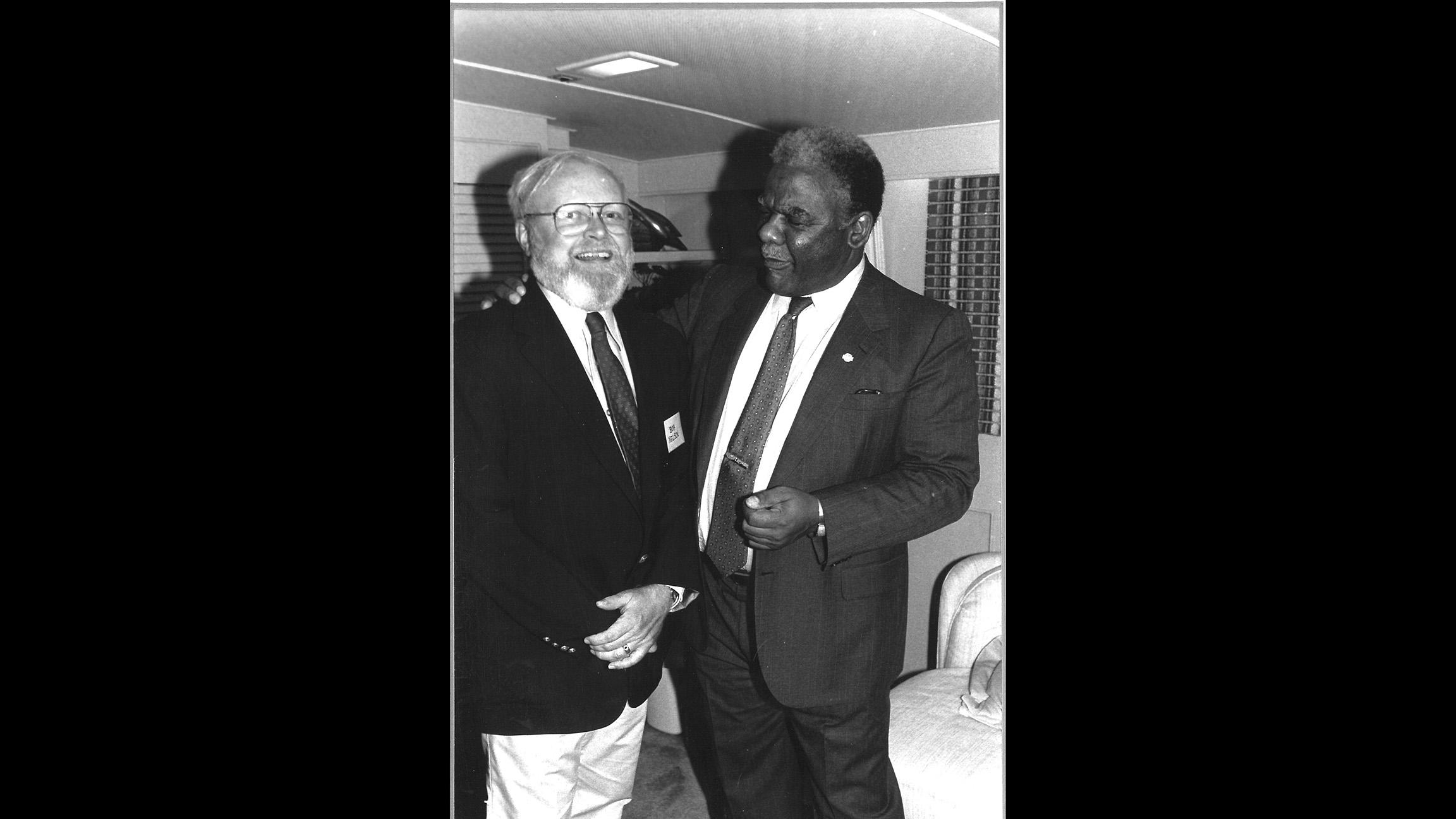 Robert Nelson, left, with late Chicago Mayor Harold Washington.
Nelson draws parallels between his observations from within the civil rights movement of the 1960s and the racial disparities between the well-maintained downtown harbors and the neglected harbors on the city's South Side.
Shortly after Forrest Claypool took over as CEO and superintendent of the Park District in 1993, Nelson was fired. He says he was never given a reason why.
"I had no problem with that," Nelson said. "It's just that there was no cause."
Following Nelson's ouster, Chicago's harbors became privatized and operated by marina company Westrec Marinas.
Nelson says the decision to privatize harbor management was driven by money and was ill-conceived.
"Remember, I came from the private sector," Nelson said. "I've seen what happens when the profit motive takes over and the public is shifted way off to the side."
Nelson joins host Phil Ponce to discuss his experiences as Chicago's last harbor boss.
Below, an excerpt from "Dirty Waters: Confessions of Chicago's Last Harbor Boss."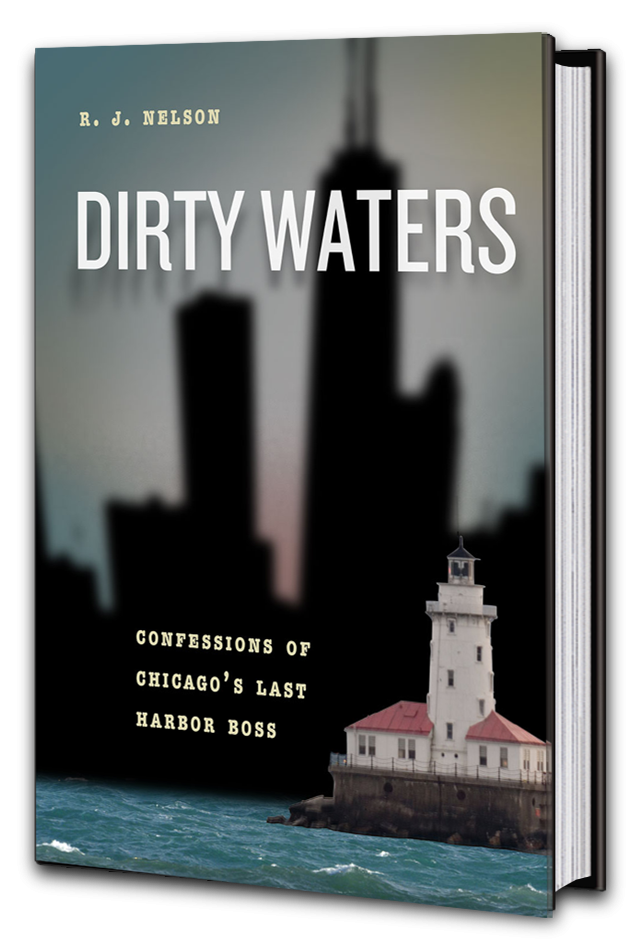 Chicago's ten harbors are neighborhoods much like motor-home parks with docks instead of streets and sidewalks. Boats are floating mobile homes that move easily from one harbor to another; but like homeowners on land, boaters tend to stay put in the first neighborhood they choose. In older harbors, like Chicago's, it is not uncommon for boat slips to be passed along from one generation to the next. Boats have kitchens (galleys), bathrooms (heads), and bedrooms (cabins). Owners consider them second homes, and the IRS recognizes them as such. Boats are mortgaged like homes, often up to thirty years, and all interest is tax deductible. Boaters are both successful and thrifty and would rather buy than rent. While boats are not a good investment per se, using them regularly is actually cheaper than traveling on vacations. Boaters choose their marinas carefully, considering amenities, ambience, and cost. If dissatisfied, they can move anywhere they wish.
Chicago's harbor neighborhoods are as diverse as the city itself, each one having a distinct identity. For instance, the three harbors in Jackson Park are part of the 1893 Columbia Exposition's Grand Canal system; Monroe, with over a thousand boats, has no docks, only buoy moorings; Diversey became a harbor for powerboats only when the Lake Shore Drive Bridge was built across its entrance to Lake Michigan. Each harbor, like the entire lakefront park system, was man-made, nestled on park land. Chicago's lakefront planning began in 1836 when three civic-minded US government surveyors refused to sell lakefront land to the state of Illinois for canal building, deciding instead to label much of it "Public Ground—A Common to Remain Forever Open, Clear and Free of any Buildings, or Other Obstruction whatever." Ever since that momentous declaration, which became the legal basis for a hundred years of public trust court decisions, Chicago's lakefront and harbors have been the center of a classic American struggle between public and private use. For example, Chicago bans commercial advertising on the lakefront. There are no billboards on Lake Shore Drive or anywhere on the waterfront. Even the signage on the city's lakefront museums is highly restricted. One late Saturday night in the summer of 1991, I was called at home and told to do something about a "floating light ship" sailing in and out of the harbors with blinking ads on huge billboards on either side. The owner of the monstrosity insisted that because he was operating in the federal waters of the Great Lakes, he was not bound by Chicago's strict regulations, even though the city was granted jurisdiction right after World War I. He sued in federal court and lost. Judge James B. Zaegel upheld Chicago's police power over the harbors including commercial enterprises on its waters.
Chicago has ten harbors along fourteen miles of its thirty-one- mile lakefront, all made from swampy shoreline known to the Indians as the "place of the stinking onions." The harbors were constructed with various types of landfill: rubble from the Great Chicago Fire of 1871; slag from the steel mills; and pure sand from Indiana's majestic dunes, many leveled in the process. Montrose Harbor was built during the Depression on landfill, much of it garbage dumped for years on top of an abandoned water-pumping station on what is now Lake Shore Drive. Much of the old mountain of garbage adjacent to the harbor known as "Cricket Hill" was covered with soil and has been used for sledding by generations of children. The harbors were built according to a series of lakefront improvement plans spanning from the Civil War (Monroe Harbor was built by the War Department during the war) through the Great Depression of the 1930s. Only two, Monroe, at the entrance to the Chicago River downtown, and Calumet, at the entrance to the Calumet River ten miles south, were designed as anchor ages inside stone breakwaters to protect large ships that are anchored, waiting to load and unload cargo at wharves up the river.
The other seven harbors were designed as lagoons in their respective parks for multiple recreational uses. If you stretched a string around the perimeters of the harbors, it would measure almost fifteen miles: fifteen miles of promenades, some twenty feet wide, extending for miles; grass embankments; walking and biking paths; fishing areas; picnic areas; and other amenities. Perimeters of these "lagoons" are studded with major attractions: six major museums, four bird sanctuaries, five golf courses and driving ranges, an NFL stadium, a world-famous zoo, a former small airport, an international trade center, and a children's hospital, not to mention major annual events like the Air and Water Show, Taste of Chicago, and others that attract millions of people. This diverse public use of harbors and surrounding parks differentiates Chicago's harbor system from any other in the world.
All commercial enterprises are prohibited on Chicago's lakefront. There are no privately owned restaurants or bars. The few that operate are "permitted" as concessions inside park district buildings or on its beaches. Yacht clubs have restaurants and bars but only for members and guests. Nor are there any repair facilities for boats. Those with serious repair problems must be towed miles up the rivers to private boatyards. Simple repairs and cleaning are done by licensed mobile vendors who come to the harbors and pay fees to the park district for providing ordinary maintenance and cleaning services. If these vendors utilize vans or trucks, they cannot use Lake Shore Drive to get to the harbors, as commercial vehicles are prohibited on that road. Such vehicles must use city streets that cross Lake Shore Drive and dead end into the harbors. Burnham, Fifty-Ninth Street, and Jackson Park Harbors have no cross-street access, so vendors and even boaters pulling trailers to the launch ramps in those harbors must use Lake Shore Drive anyway.
. . . There has always been tension between advocates for "green space use" and those for "blue space use," even though over a million people, boaters and their guests, visiting boaters, tour boat patrons, fishermen, sailing school students, rowers, windsurfers, jet skiers, and others use the blue space each year. While a bowling green, golf course, or tennis court can be placed anywhere on land in "green space," harbors and yacht clubs obviously have to be near water in "blue space." It is no fault of the yacht clubs that the city owns all the harbors and waterfront property. When yacht clubs prior to World War I were denied building permits, the boaters built their clubhouses on barges and floated them with federal waterways jurisdiction leases for "anchorages," thus avoiding the city's direct control. To this day, two of those early clubhouses still float: Columbia in Monroe and Chicago at Belmont (formerly the Lincoln Park Yacht Club), and others have appeared in Belmont and, most recently, Thirty-First Street Harbor shortly after it opened.
. . . There are no churches in the harbors or anywhere else on Chicago's lakefront. There are lots of statues, but no saints; lots of museums, but no cathedrals. I would posit that churches are not needed there, that Chicago's lakefront is the secular equivalent of sacred ground, that at the intersection of green space and blue space a reverence wells up in every individual soul.
Reprinted with permission from Dirty Waters: Confessions of Chicago's Last Harbor Boss by R. J. Nelson published by the University of Chicago Press. © 2016 by The University of Chicago. All rights reserved.
---
Related stories:
Regional Consolidation Might Save Chicago, Author Says
April 19: Should Chicago annex the suburbs to save its shrinking population? Why one author thinks that might be a good idea.
---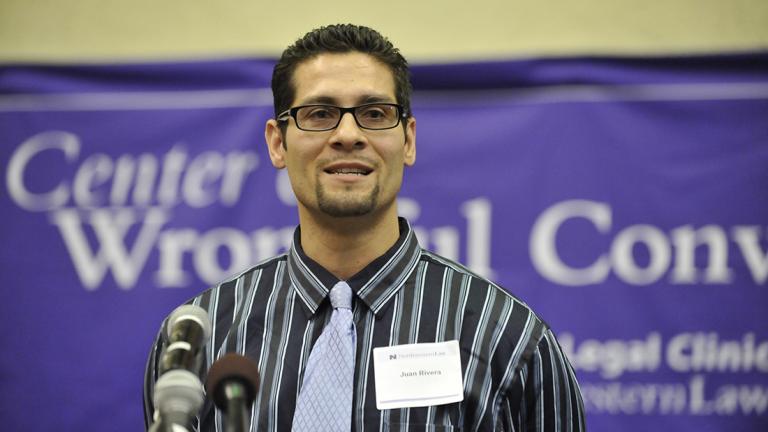 Authors, Exonerees Collaborate in New Book 'Anatomy of Innocence'
April 5: A new book tells the stories of people wrongfully convicted of a crime – and how they came to be released.
---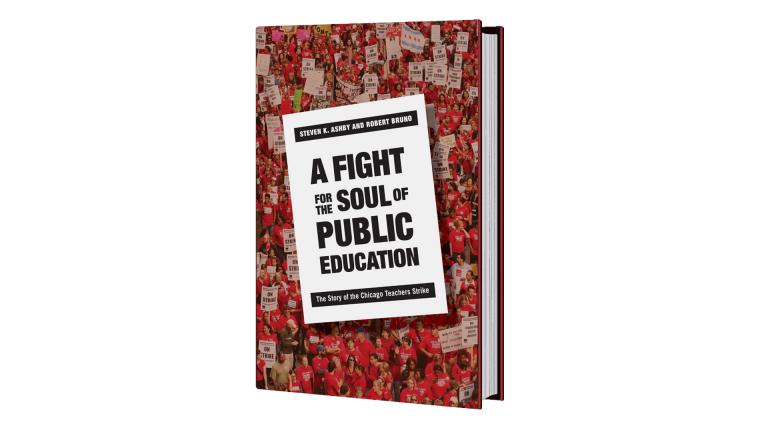 How 2012 Chicago Teachers Strike Changed Fight Over Public Education
Jan. 5: A new book argues the teachers strike of 2012 did more than just force a contract. A look inside "A Fight for the Soul of Public Education."
---