The Chicago teachers strike of 2012 made international headlines and marked a major shift in the fight over public education reform.
After seven days on the picket lines, 26,000 teachers went back to the classroom with a new contract, but also with new direction.
That's the case made in the new book "A Fight for the Soul of Public Education: The Story of the Chicago Teachers Strike," by University of Illinois labor education professors Bob Bruno and Steven Ashby.
Bruno joins us to take a look back at what that strike – the first Chicago saw in 25 years – meant for public education and the labor movement.
Below, an excerpt from "A Fight for the Soul of Public Education."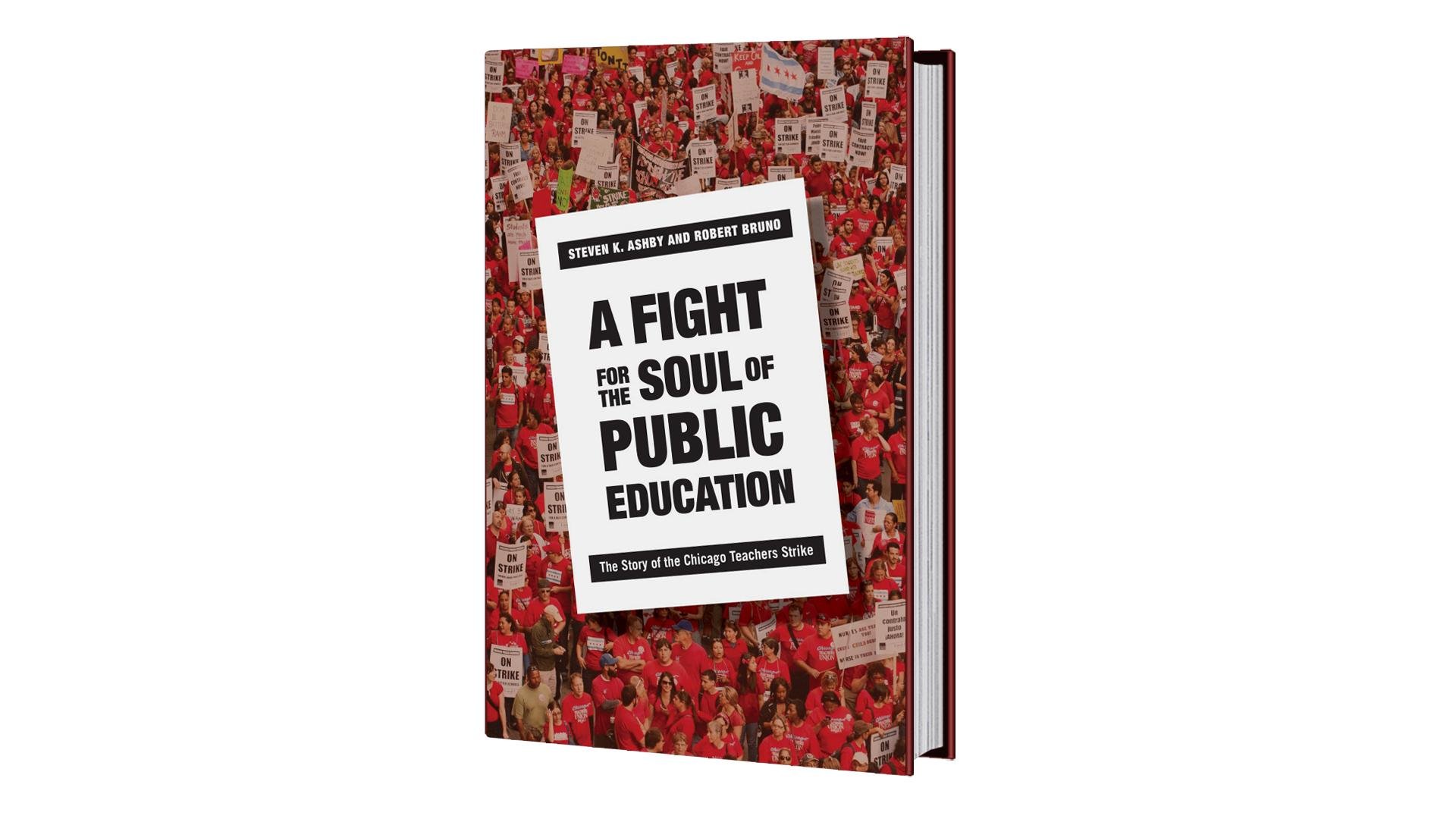 Introduction
For seven school days in September 2012, approximately twenty-six thousand members of the Chicago Teachers Union (CTU) walked picket lines in front of 580 schools. The Chicago school strike was the first the city had seen in a quarter century.
This book offers an analysis of what happened during the strike and why it is important for public education and the common good. We aim to tell two interwoven stories.
First, we provide a rare look deep inside the contract bargaining process, based on extensive interviews with both management and union bargainers. For roughly ten months leading up to the strike, union and management teams enveloped themselves in the minutiae of more than one thousand contract proposals. A labyrinth of procedures governed the bargaining activity, and two major state education laws needed to be incorporated into the contract. Bargaining continued throughout the strike, and the parties eventually produced a labor agreement whose proteacher substance few had predicted possible.
Second, we seek to tell, through the teachers' and staff's voices, the story of how the CTU was transformed from a top-down, bureaucratic organization into one of the most member-driven unions in the United States. In this process, a labor conflict focused solely on compensation at the start developed into a challenge to a national education reform movement that, teachers charged, was systematically destroying public education and using Chicago as its test case. Unlike in past strikes, tens of thousands of teachers, clinicians, and paraprofessionals marched repeatedly in Chicago's neighborhoods and downtown. Thousands of community members and parents joined the demonstrations. Crowds swelled, shutting down streets in the city's Loop district. Instead of accepting the loss of classroom control and corporate style-management of schools, which teachers had been told for decades was "inevitable," the CTU reinvigorated a national teachers movement by fighting back. The ripple effects of the 2012 strike are being felt in school districts and union halls across the country.
The strike occurred in the context of a decades-long political and economic struggle where probusiness forces maneuvered against teachers unions, often with bipartisan support from Democrats and Republicans, for control of the country's public education system. Public schools have always been the subject of intense scrutiny, but, beginning in the 1980s, they became the institutions over which the continued prosperity of the United States was bitterly fought. Education was the democratic means for allowing any citizen, rich or poor, to live a prosperous life.
For many years prior to the events in Chicago, Illinois politicians and business leaders had pushed education reforms that blamed teachers for all the problems in Chicago's schools, sought to break the ability of teachers unions to negotiate over classroom issues, and prioritized the systematic closing of public schools and their replacement with privately run but publicly funded and often for-profit charter schools.
By the time unionized teachers and staff in Chicago walked picket lines instead of hallways, a deep economic recession had normalized the idea that school districts should function with steadily less taxpayer support. At the same time, a corporate ethos had eclipsed the democratic ideal of public education. Central to the effort to remake schools in the image of the free market was the need to break the power of teachers unions. As contract talks in Chicago approached, the nation's political and education policy landscape had provided encouragement and funding to forces coalescing under the deceptive banner of "reform." With few exceptions, the burgeoning education reform groups had two things in common: they embraced market solutions to school improvement and viewed teachers unions as the major barrier to change.
Following a pattern that had been unfolding in other large urban school districts, in 2012 in Chicago multiple groups contested for the right to shape what kindergarten through twelfth grade (K–12) education would look like. On one side was a seemingly invincible coalition made up of Chicago Mayor Rahm Emanuel, the Chicago Public School (CPS) system administration, the Chicago Board of Education, several well-funded anti–teachers union organizations, charter school entrepreneurs, and national foundations such as those run by billionaires Bill Gates (founder of Microsoft), the Walton family (owners of Walmart), and Eli Broad (a construction and insurance magnate). Also aiding their cause was the president of the United States and his education chief. In 2011, Rahm Emanuel was elected mayor on a platform that included a strongly stated commitment to improve the education of school children. To his allies the mayor was a pragmatist ready to invest in any form of school that produced results. But to his detractors Emanuel was an ideologue prepared to abandon neighborhood schools and privatize public education. Unlike previous Chicago mayors, he relished using blunt political force to get what he wanted.
On the other side of the conflict stood the CTU. To the CTU's cause came a large number of neighborhood and community groups, parents and parents' organizations, some supportive unions, high school students, and a grassroots teacher support network. First elected in 2010, the CTU union leadership was principled, democratically oriented, unconventional, innovative, and militant. The Caucus of Rank and File Educators (CORE), born and developed as a study group within the CTU, was an extraordinarily progressive type of union body. Nothing about it was routine. Before and after being elected to office, CORE leaders were class-conscious proponents of social-movement unionism. They held that teachers, as professional workers, were part of a US working class whose interests aligned with their students' economically marginalized families. CORE leaders believed that preserving public education and promoting social justice would require uniting with other private- and public-sector workers struggling against the interests of the country's economic and political elite. Where past union leaders had largely ignored the CPS administration's and the mayor's trampling on teacher professionalism, and union leaders had disavowed membership mobilization to counter corporate reform measures, the CORE activists seemed fearless in their willingness to educate, organize, and mobilize CTU members and their allies to resist.
A CORE-led teachers union deeply worried the mayor. Only one year into his term as chief executive, Emanuel did not relish the idea of a strike and school system shutdown on his watch. There would never be a good time for a school strike, but the fall of 2012 would be the worst possible moment. The Democratic Party Convention would be renominating Barack Obama for president. Obama and Emanuel were members of Chicago's political class, and the city was a Democratic and union stronghold. So the mayor aggressively took steps to prevent what he most feared. Ironically, his every step, enabled by the CTU's enemies, made a historic strike more likely. In the end, a combination of the perceived danger of a CORE-led CTU and a failure to realize that the new union leaders were not like their predecessors seduced management down a fateful rabbit hole. The mayor, school board, and school administration badly mischaracterized the people now leading the union.
Excerpt from A Fight for the Soul of Public Education by Steven K. Ashby and Robert Bruno published by Cornell University Press. Copyright © 2016 by Cornell University Press. All rights reserved.
---
Related stories: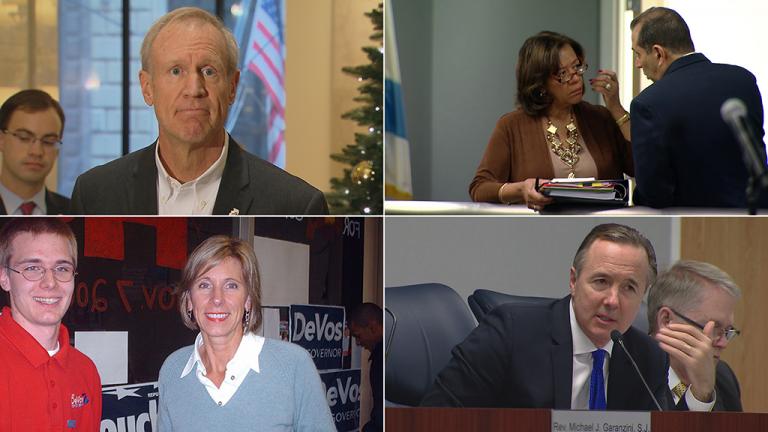 Education Issues to Watch in 2017
Jan. 3: A $215 million hole in Chicago Public Schools' budget and a sentencing date for its former CEO headline local education issues to follow in the coming year.
---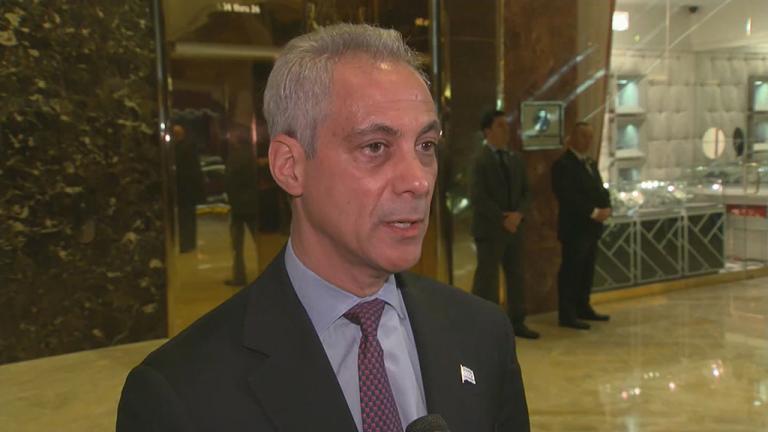 Emanuel Calls for School Quality Over School Choice in Op-Ed
Dec. 19: Rahm Emanuel has some suggestions for President-elect Donald Trump when it comes to public education policy.
---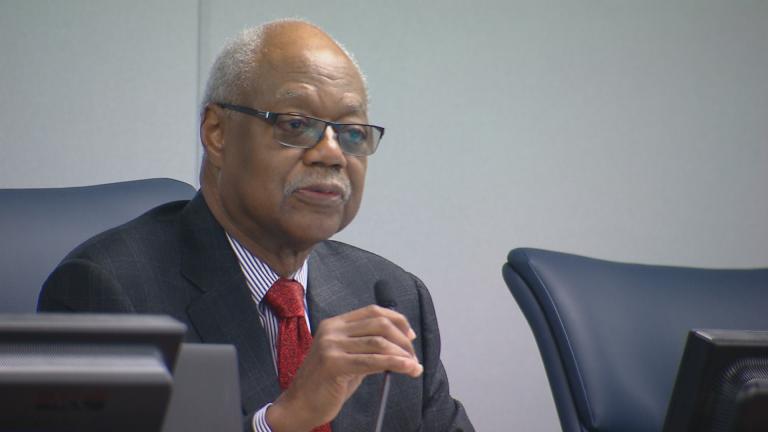 CPS Board Approves Revised Budget With $215M Gap
Dec. 7: Chicago Public Schools has a budget, but it could change again before the end of the school year.
---