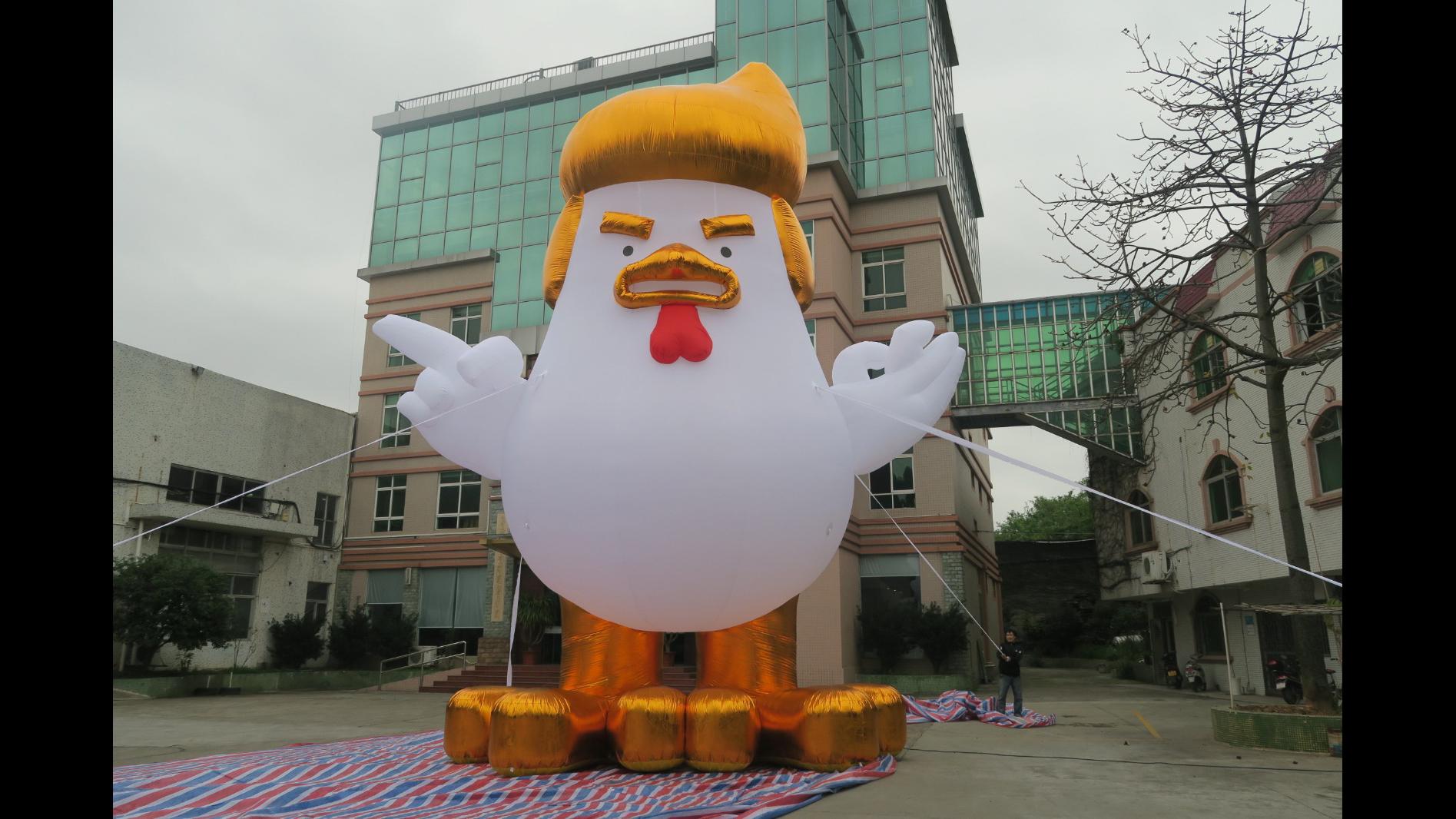 Protesters plan on bringing three inflatable chickens to Saturday's march. The balloons are meant to resemble President Trump. (Courtesy of Taran Brar)
Tax Day is coming up and thousands have expressed interest in sending President Donald Trump a message by protesting his refusal to release his tax returns.
"What is he hiding?" asked Tax March Chicago organizer Taran Brar. "As taxpayers, we deserve to know."
The march is scheduled to begin at 11 a.m. Saturday, April 15 at the Richard J. Daley Center and will kick off with the "Chicken Dance." Protesters plan on bringing three inflatable chicken balloons meant to resemble the president.
"He's a chicken for not releasing his taxes," Brar said of Trump. "I came up with Chicken Don. ... It sticks as much as 'Little Marco,' 'Lyin' Ted' or 'Crooked Hillary.'"
The Rev. Jesse Jackson, state Sen. Daniel Biss and U.S. Reps. Mike Quigley and Jan Schakowsky are among the scheduled speakers. Organizers also extended an invitation to all gubernatorial candidates, according to Brar.
Once the speeches wrap up, marchers will head north on Dearborn Street toward Trump Tower and will be accompanied by a 20-piece tuba playing the "Chicken Dance." Marchers will assemble across the Chicago River from the president's namesake tower along Michigan and Wabash avenues.
Brar admits it's unlikely this march or the dozens like it across the country will lead to the president releasing his tax returns.
"The chicken will hide his nest egg," Brar said. "But we're hoping to put pressure on congressional Republicans" to get him to release his taxes.
The march is scheduled to go on rain or shine, according to Brar. "It's going to be fun. We're demanding his tax returns, but we're going to do it in a peaceful way."
For more information about the march, visit the event's website page.
Follow Kristen Thometz on Twitter: @kristenthometz
---
Related stories: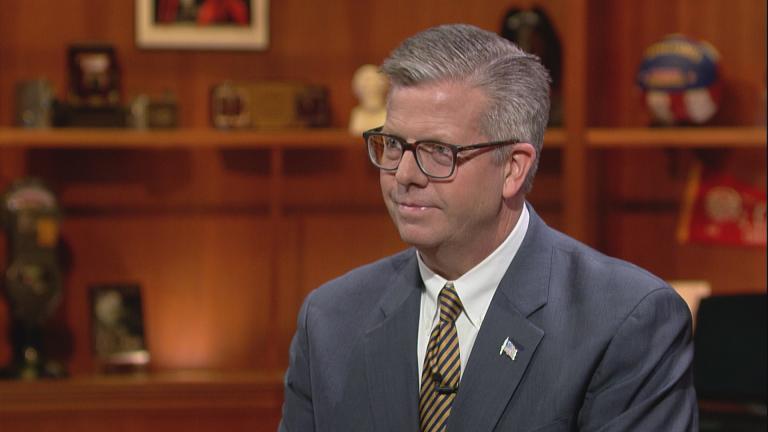 Rep. Randy Hultgren on Trump's Foreign and Domestic Challenges
April 12: As President Donald Trump rediscovers the value of NATO we sit down with U.S. Rep. Randy Hultgren to talk about the president's foreign and domestic agenda.
---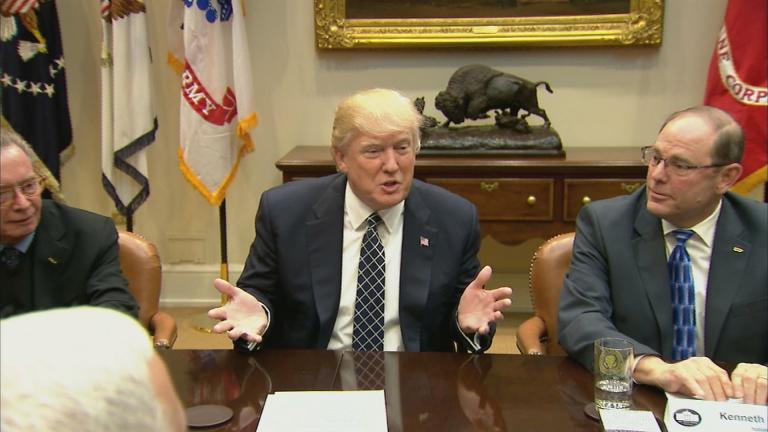 Police Union Chief on Talks with President Trump
March 30: During a meeting this week with police union leaders from across the country, President Donald Trump reportedly asked Dean Angelo, the head of Chicago's police union, "What's going on in Chicago?"
---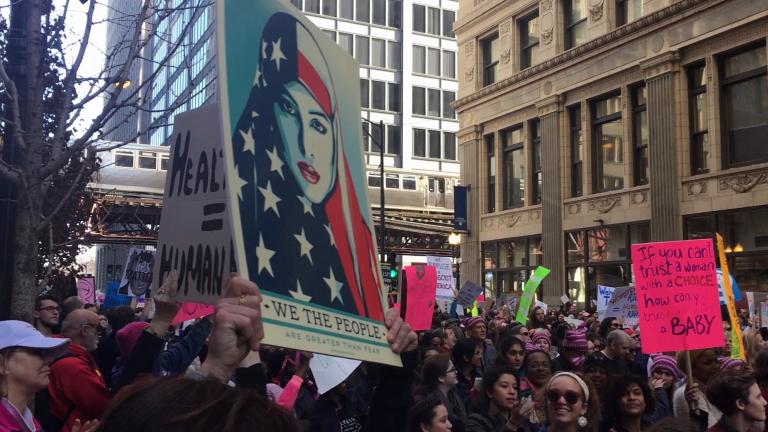 Organizers of Women's March on Chicago Expand Platform, Look Forward
March 2: Organizers of last month's Women's March on Chicago are hoping to channel the momentum of that event into action through information, education and advocacy.
---