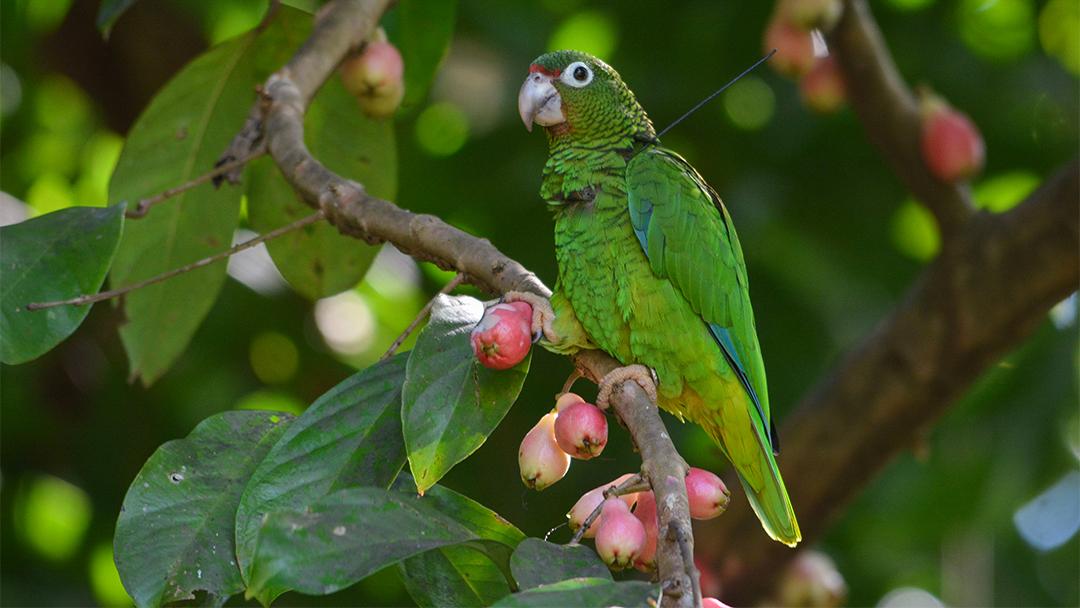 (Tanya Martinez / Puerto Rico Department of Natural and Environmental Resources)
Scientists and animal care experts at Lincoln Park Zoo are participating in an effort to save the Puerto Rican parrot, one of the world's most endangered birds. The species is native to the island and found nowhere else.
In 1968, the wild population of Puerto Rican parrots had dropped to about 70, prompting the U.S. Fish and Wildlife Service to launch a recovery program for the species. Four years later, the agency began captive breeding with less than 20 parrots.
In 1975, the species' wild population had plummeted to 13. But the recovery program eventually paid off.
Today, with population analysis from Lincoln Park Zoo scientists, Puerto Rico's Natural and Environmental Resources Department estimates there are about 600 of the parrots living at two aviaries and three wild-release sites on the island.
The zoo's role in the Puerto Rican Parrot Recovery Program is featured in the spring edition of Lincoln Park Zoo Magazine. The parrots are also part of two upcoming Chicago events:
To monitor the birds at release sites, researchers scale trees in climbing gear to check on nests and survey the wild population from 80-foot high platforms. Scientists also monitor hatched parrots using infrared cameras inside nests that stream video to screens at the aviaries.
Technicians at the aviaries repair damaged eggs and use incubators that mimic natural temperature fluctuations that occur in nests when mothers leave to find seeds and fruit.
After captive-bred parrots are released into the wild, researchers use lightweight radios installed as a collar at the base of each bird's neck to follow the birds for several months. The radios transmit unique signals for each parrot, and scientists use the data to determine habitat preferences of the released birds.
Follow Alex Ruppenthal on Twitter: @arupp
---
Related stories:
Urban Wildlife Monitoring Program Expanded by Lincoln Park Zoo
March 27: Since 2010, the zoo's Urban Wildlife Institute has used motion-detecting cameras and acoustic monitoring equipment to record and document animals roaming through the city.
---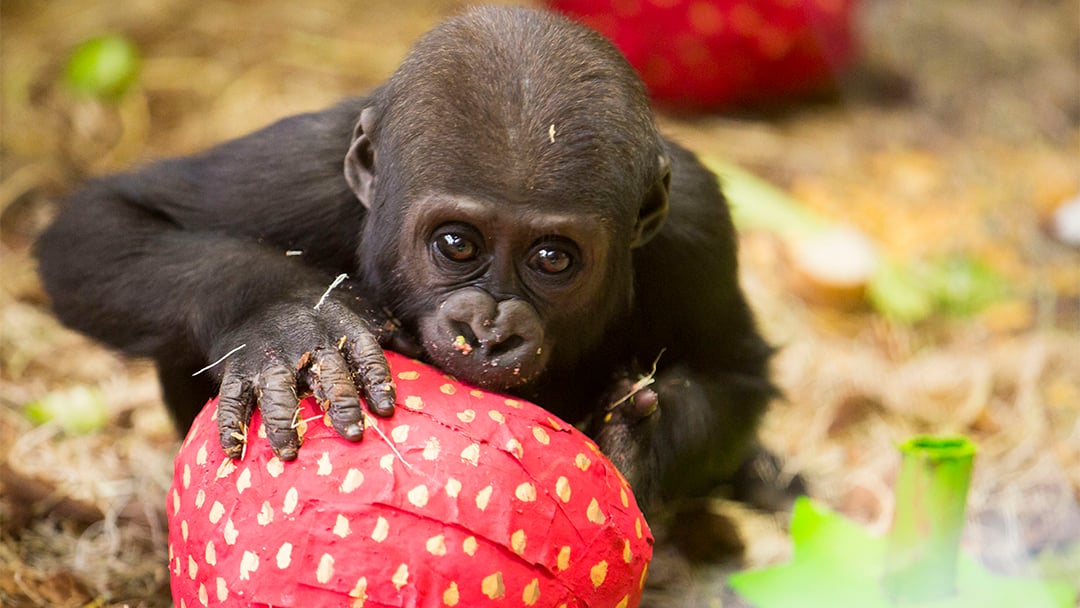 Buy Toys for Animals from Lincoln Park Zoo's Enrichment 'Wish List'
Feb. 2: Siku the polar bear wants a floating stone. Bella the baby guerilla wants carrots. The holiday season has passed, but Chicago zoo animals are still hoping for gifts.
---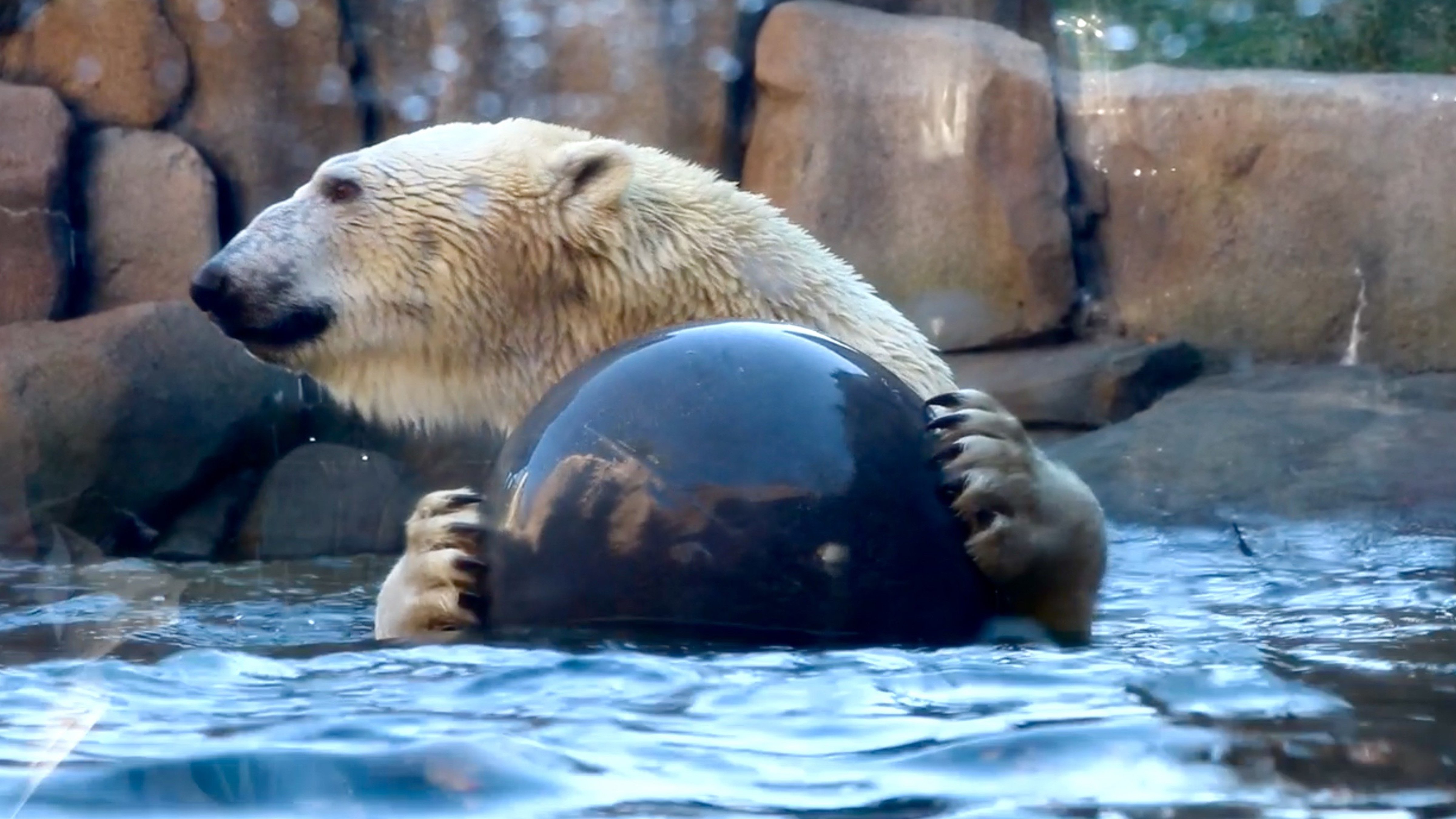 Polar Bear Makes a Splash at Lincoln Park Zoo's Newest Exhibit
Nov. 10: The newest resident of the Lincoln Park Zoo weighs 1,000 pounds and stands 9 feet tall. Meet Siku, a 6-year-old polar bear.
---