---
The newest resident of the Lincoln Park Zoo weighs 1,000 pounds and stands 9 feet tall.
Members of the media got to meet Siku, a 6-year-old male polar bear, during a media preview Thursday at the zoo.
In his new 11,483-square-foot habitat, Siku can dig his enormous paws into a sandy pit and dive into pools pumping nearly 50,000 gallons of water. The $15.3-million exhibit was funded as part of the zoo's Pride of Chicago campaign, which raised $125 million to renovate exhibits and add new attractions.
Siku, who comes to Chicago from Kentucky's Louisville Zoo, is the sole occupant of his enclosure, although the zoo is anticipating the arrival of a female polar bear this winter that can hopefully breed with Siku.
Polar bears have become an iconic symbol of climate change as their icy habitat melts away in the Arctic.
Visitors can see Siku at the zoo's Walter Family Arctic Tundra exhibit starting Nov. 17.

Photos of Siku and his new home at Lincoln Park Zoo: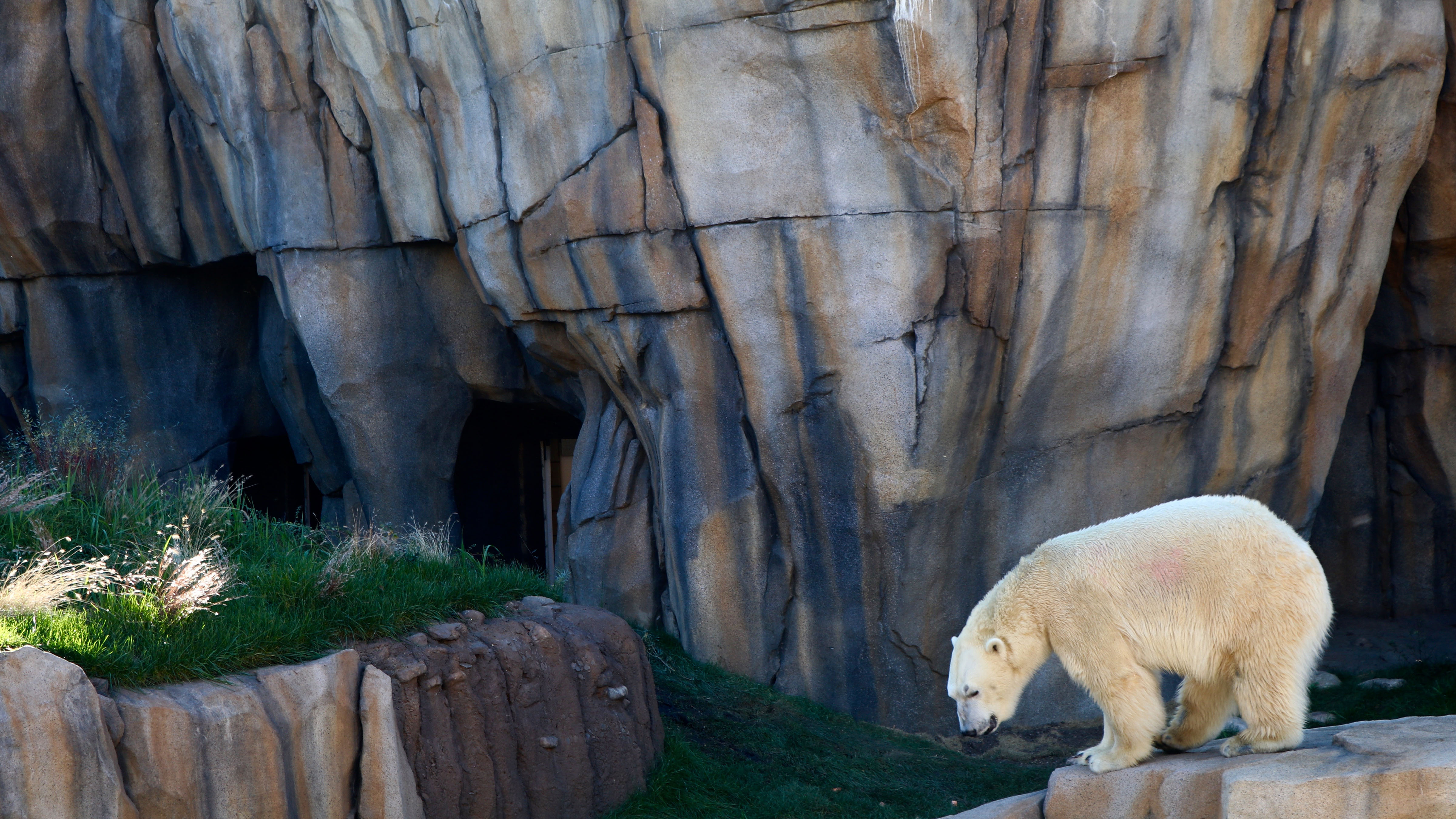 Polar bears are the largest carnivorous land mammals on Earth. (Evan Garcia / Chicago Tonight)
---
A thick layer of blubber beneath their skin insulates polar bears from freezing temperatures. (Evan Garcia / Chicago Tonight)
---
In the wild, polar bears primarily eat seals. They locate ringed and bearded seals with their powerful sense of smell. (Evan Garcia / Chicago Tonight)
---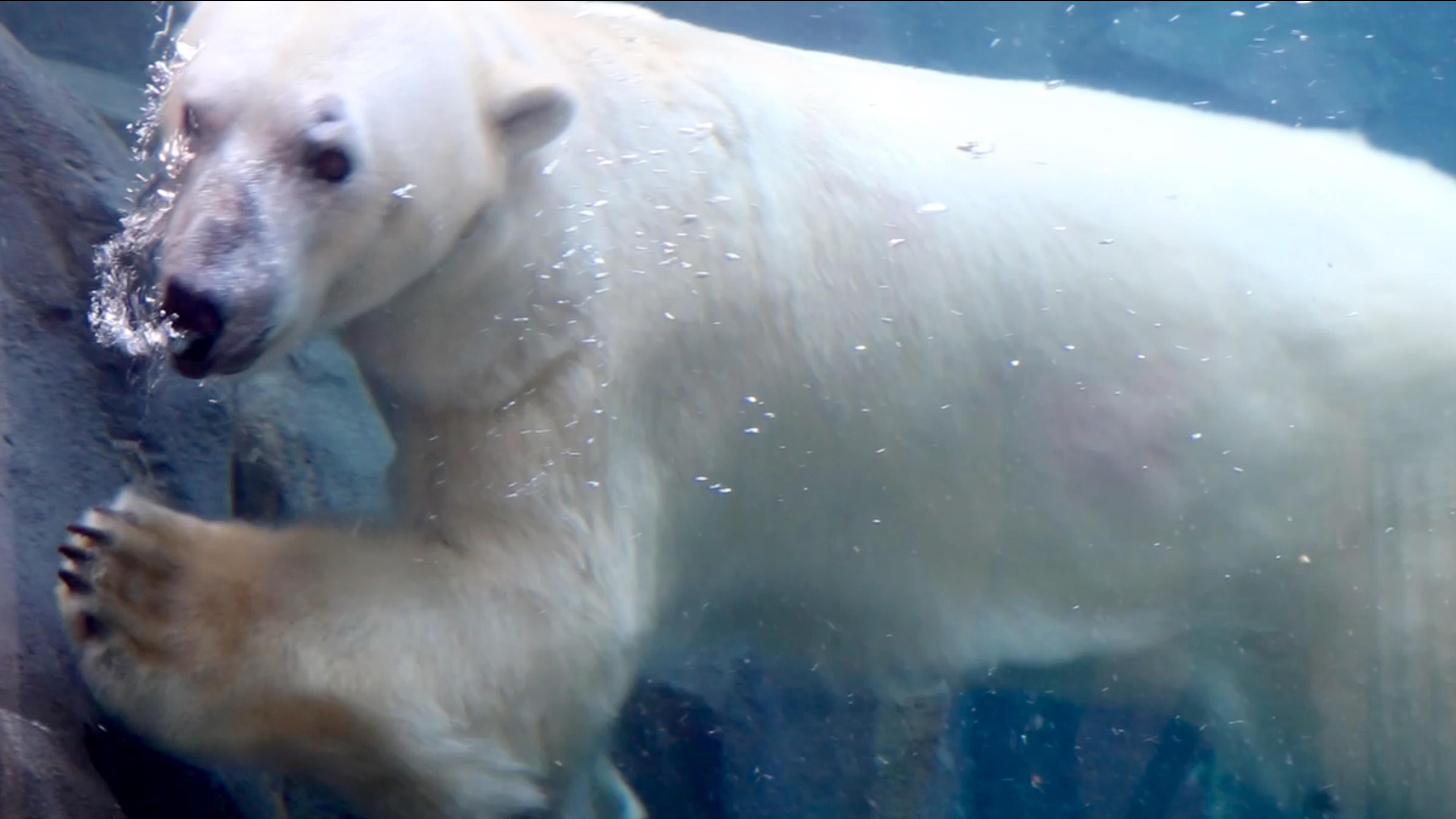 The International Union for Conservation of Nature lists polar bears as vulnerable due to habitat loss stemming from climate change. The IUCN estimates the global polar bear population is between 22,000 to 31,000 as of 2015. (Evan Garcia / Chicago Tonight)
---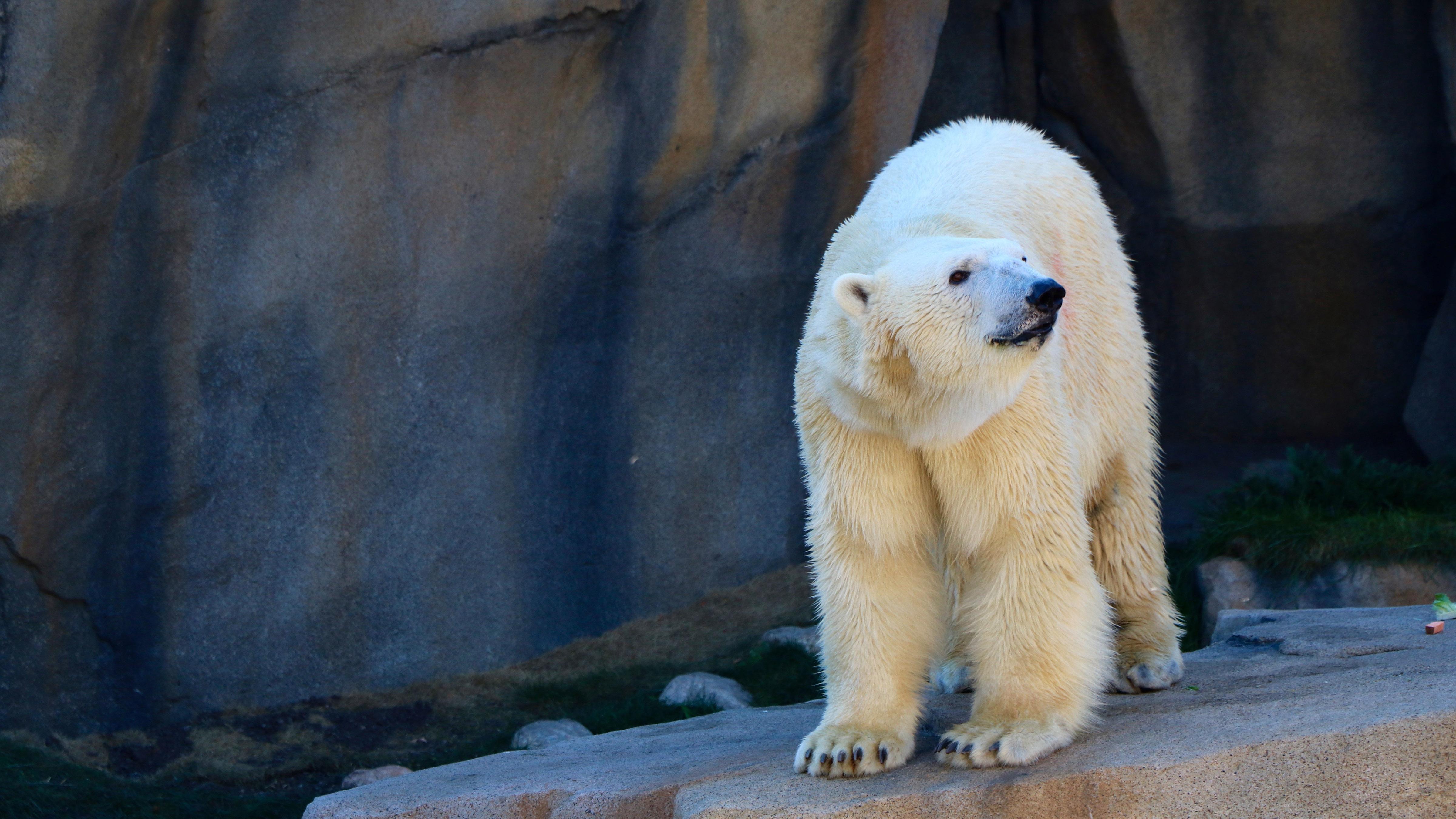 Male and non-pregnant female polar bears don't hibernate like other bear species. Pregnant females will hibernate during the colder months and give birth within snow dens. (Evan Garcia / Chicago Tonight)
Follow Evan Garcia on Twitter: @EvanRGarcia
---
Related stories: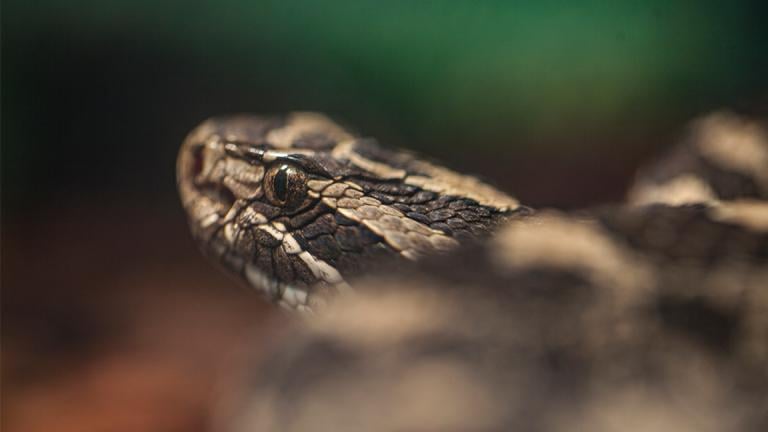 Venomous Illinois Rattlesnake Gets Federal Protection
Oct. 4: The eastern massasauga rattlesnake, also known as the "swamp rattler," produces venom more toxic than most other rattlesnakes.
---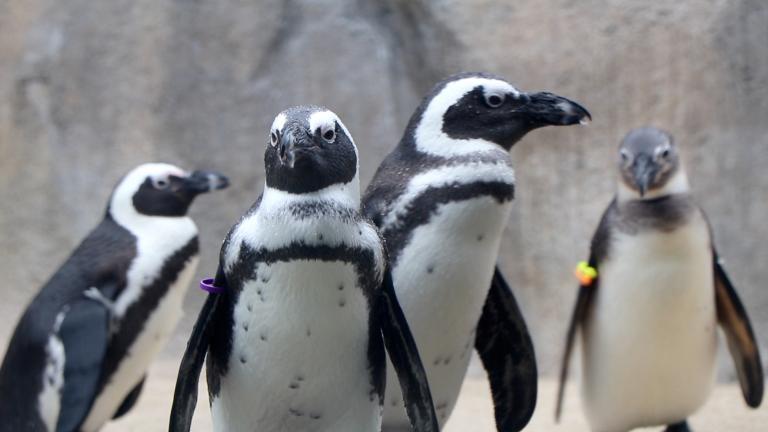 Endangered African Penguins Flock to Lincoln Park Zoo
Sept. 29: The Lincoln Park Zoo gave journalists a sneak peek of the new African penguin exhibit, which aims to replicate the birds' natural habitat in southern Africa.
---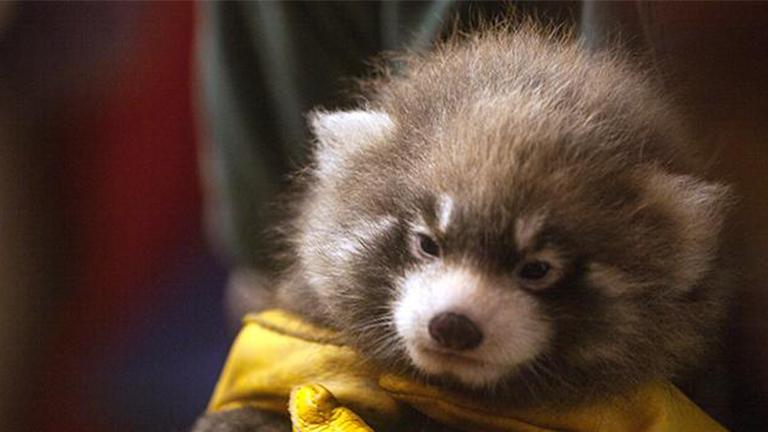 Red Panda Cubs at Lincoln Park Zoo Get Wrigley Field-Inspired Names
Aug. 4: Two red panda cubs at the Lincoln Park Zoo are born to love the Chicago Cubs. Like their two siblings born the previous year, the names of the cubs, revealed Tuesday, were inspired by Wrigley Field.
---