Get your house in order by the end of May, or else!
That was the warning to the state of Illinois on Thursday from Moody's Investors Service, a credit ratings agency. One analyst says it's as if the state is "losing control" of its fiscal situation and missing opportunities to fix it.
This spiraling fiscal mess wasn't caused by a recession or some other factor beyond elected officials' control, but, the report says, by sheer "lack of political will."
In the report, Moody's says Illinois is at a "critical juncture."
One road: Use the next couple of months to pass a budget before the General Assembly adjourns at the end of May.
The other: Continue the "political paralysis" by entering a third year without a state budget, and face ominous consequences.
If Illinois gets a budget, Moody's indicates the state's credit rating – which gauges Illinois' perceived ability to pay back borrowed money, but is also proxy signal for overall fiscal worthiness relative to other states – will be able to recover. 
Although Illinois has the worst credit rating in the nation now, it hasn't always been that way. Moody's credit officer Ted Hampton says Illinois has a "diverse and resilient economy" and that will help the financial situation to stabilize.
"It's not our place to give deadlines or tell anyone what to do," Hampton said. "But we have been saying for some time that this inaction and this kind of political paralysis, if it seems as if that is just going to continue, that will be a trigger for a downgrade."
The report issued Thursday considers the "grand bargain" (a package of a dozen interconnected bills that aim to settle the 22-month dispute between Gov. Bruce Rauner the state's Democratic legislative majorities) and its proposal to bring the state income tax rate back from 3.75 percent to 5 percent. Such a hike would generate roughly $5 billion, enough that if coupled with other revenue enhancements or spending cuts, it could wash away the current fiscal year deficit of $5.7 billion.
Federal Reserve Bank of Chicago economist Thom Walstrum told senators at a hearing last week that Illinois has accumulated debt to the point that "simple economic growth isn't going to solve … the problem."
Not that passing a budget will wipe out all of Illinois' challenges. Illinois' unemployment is still higher than the national average. Trends show population loss. And there's the question of the fallout from a decision to raise taxes.
The Civic Federation's Lawrence Msall recently told legislators that something – anything – is better than nothing.
"Even the worst budget that we could think of … which didn't fund education or didn't fund something else … would be far better and less costly for the state of Illinois than what we're experiencing right now," Msall said March 22.
Yet legislators and Rauner haven't been able to reach an agreement for two years. The stalemate means that public universities aren't getting any state dollars, and that human service agencies, insurance companies that cover state employees, and other businesses contracted to do work for the state are waiting many months to get paid because the backlog of bills the state can't afford to pay has tripled during the standoff (on March 20, it reached a climax of $13 billion).
Forecasts show that the backlog could reach $28 billion by 2021, high enough that it would consume 80 percent of that year's entire budget.
It's a situation that's "getting more out of control and becoming more urgent as the payment backlog mounts, as the prospect of a continued fiscal impasse looms," Hampton said.
Moody's alert says that pressure on officials to fund basic services will mount, and further harm universities and service providers, while also tempting lawmakers to make decisions that will further eviscerate the state's credit worthiness, like skipping on debt payments or forgoing pension obligations – choices that will make Illinois' budget hole even harder to climb out of.
"By not fully paying its bills, Illinois is facing a growing risk of long-term damage to the state's public higher education system and its network of human service providers," the report states.
Follow Amanda Vinicky on Twitter: @AmandaVinicky
---
Related stories: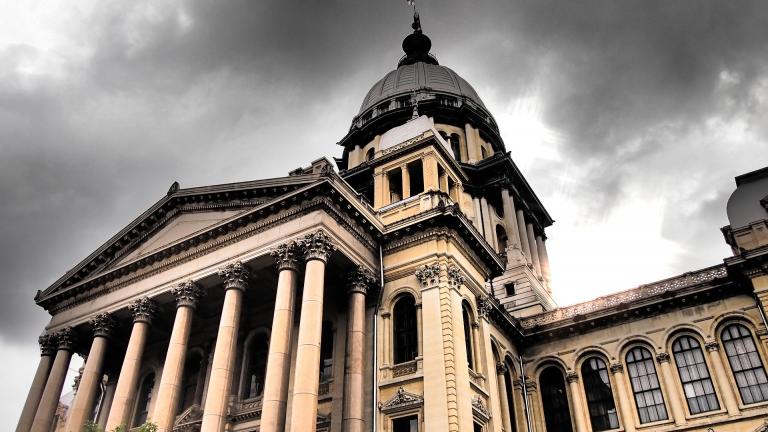 Legislators Propose Alternatives to 'Grand Bargain'
March 29: Nearly three months after Senate leaders unveiled a so-called "grand bargain," the gridlock in Springfield has only intensified. Now, Democrats and Republicans are coming forward with their own alternative platforms.
---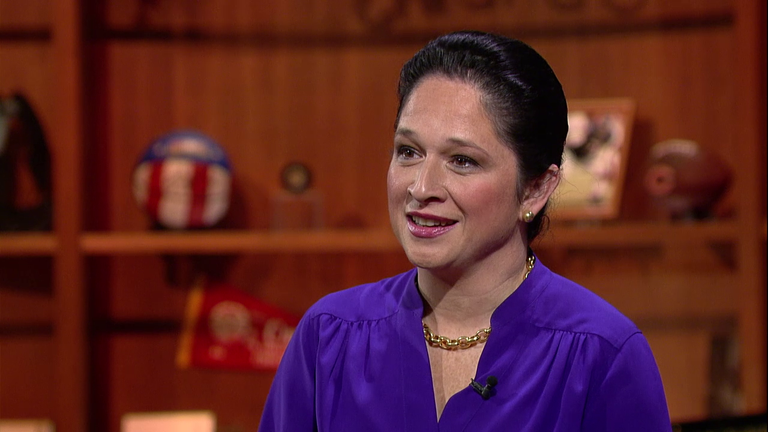 Judge Orders Comptroller Mendoza to Pay Illinois Lawmakers
March 23: Comptroller Susana Mendoza is processing $8.6 million worth of delayed paychecks, following an order Thursday by Judge Rodolfo Garcia.
---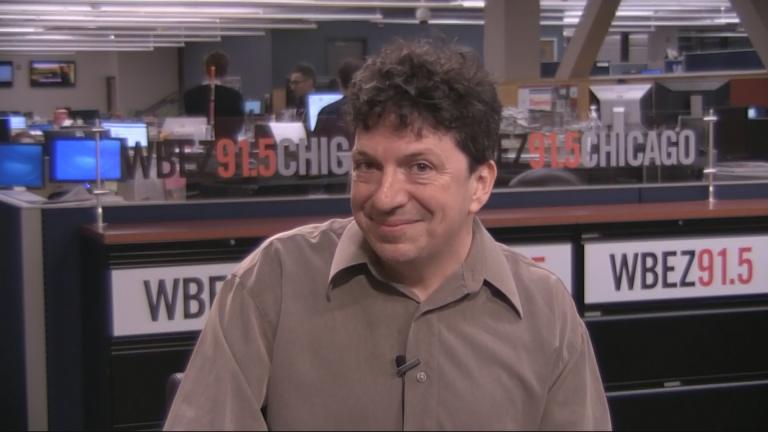 As City Prepares to Borrow $1.2B, Mayor Asks Moody's to Withdraw Ratings
Jan. 12: The city plans to go to the debt markets for almost $1.2 billion, including more so-called "scoop and toss" borrowing.
---