Senators scuttled their plans to vote Wednesday on a bipartisan package bestowed with status as a "grand bargain" to end Illinois' 20-month budget impasse.
Senate President John Cullerton said hopes to vote on arguably the most significant – albeit controversial – elements had to be cancelled as "the governor has decided to interject himself in this process."
Rauner's continued feud with Democratic House Speaker Michael Madigan – a conflict fueled by both personal conflict and an ideological battle that pits business interests against what Madigan frames as those of the "middle class" (often, that's synonymous with unions) – is at the heart of the stalemate.
Meanwhile, Cullerton and the chamber's top Republican, Christine Radogno, have spent months working out a deal.
The governor has generally kept a distance from the negotiations, but during last month's budget address put forth conditions. Rauner said the "grand bargain" proposal should contain a spending cap and that it didn't go far enough on workers' compensation changes. Further, he said that if the plan were to raise income taxes without any expiration date, local property taxes should likewise be permanently frozen.
While top senators spent much of the day in closed-door negotiations in an attempt to meet – at least partially – Rauner's demands, it wasn't enough.
The Rauner administration issued a statement that simply read: "Some progress has been made, but more work is needed to achieve a good deal for taxpayers. We encourage senators to keep working toward a good deal for taxpayers."
After the Senate's evening adjournment, Cullerton said Democrats are willing to make minor changes on Rauner's behalf.
"But he's got to grow up," Cullerton said. "He's the governor."
Cullerton says while the governor continues to push for pro-business reforms, Illinois' lack of budget is chasing companies away.
"(Rauner's) willing to compromise, as long as he gets 100 percent of what he wants, apparently," Cullerton said.
Some elements of the "grand bargain" successfully passed the Senate on Tuesday, including measures to grant six new casinos, easing the consolidation process for local governments that want to merge, passing on Chicago Public Schools' pension costs to the state and a budget that funds universities, social services and government operations through July – each of these has gone without money from the state since January.
Every aspect of the "grand bargain" is linked together – if one fails, the rest likewise crash.
Wednesday, the Senate was to vote on the more controversial measures – a revamped method of funding schools, revisions to the workers' compensation system, and the income tax hike. Also, a third try at a bill strenuously objected to by unions that would save Illinois money by cutting state employees' and teachers' pension benefits.
A cornucopia of other interest groups also lobbied against provisions of the package, among them Republican and Rauner-aligned conservative organizations like the free market Illinois Policy Institute.
"This entire budget package is a weak charade meant to convince Republicans to provide Democrats cover on yet another tax increase. Don't take the bait. Stand up for the people and vote against any proposal that forces Illinoisans to pay more before the state enacts real reform," said the IPI's leader John Tillman in a statement early Wednesday morning.
"Illinois cannot weather another tax increase. The state is on the brink of an economic collapse."
Republican lawmakers by and large take their cues from Rauner, who has used his extensive personal wealth to fund GOP campaigns.
The "grand bargain" may only be temporarily derailed; both Cullerton and Radogno afterward committed to continued negotiations. 
"Our state is suffering so badly right now, and I know how many of us in this Chamber, I think almost without exception, want us to get the budget together so that we can move forward. To a person, the people that I have spoken with, have been sincere, honest, willing to compromise. With that kind of attitude in this chamber I have no question in my mind that we're going to bring this thing in for a landing," Radogno said on the Senate floor before the chamber concluded its business. "My only hope is that it's sooner rather than later. Because as you all know, we are looking at going in the hole $11 million a day every single day we don't get this solved. I think there's enough good will in this building. I know the governor will be joining us to get in trying to get that done."
Cullerton leads a supermajority of Democrats – enough that no GOP support is technically necessarily to pass any legislation. But he says he's gotten as much support as he can from members of his caucus on some bills, and bipartisan votes will be required if it's to succeed. He says the Senate stands ready to call the package once Republicans are game to proceed.
Other Democrats – who feel like they've put themselves on the line – were less gracious about Senate Republicans' continued reluctance to get on board.
"The fact that the Senate Republicans didn't have the courage to vote tonight on grand bargain budget bills is cowardly and shows that they're not serious about getting us out of our budget impasse," Sen. Iris Martinez, D-Chicago, said. "Shame on Governor Rauner and the members of his party he controls for failing to rise to the occasion and do what's right for Illinois."
Illinois has currently racked up a staggering backlog of bills it can't afford to pay that tops $12 billion; Cullerton says if legislators and the governor fail to pass a budget this year, he doubts it will be possible next year, when there's an election. That would leave a $24 billion backlog for Illinois' next governor.
Follow Amanda Vinicky on Twitter: @AmandaVinicky
---
Related stories: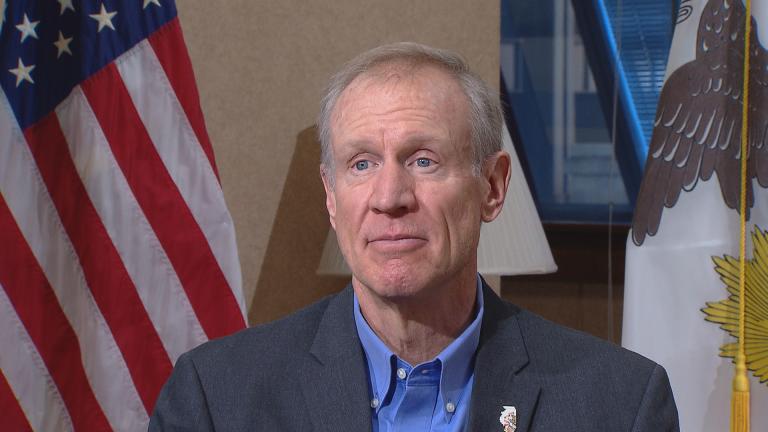 Rauner Crushes Prospect of Further Union Negotiations
Feb. 24: The heightened potential of a state employee strike did nothing to sway Gov. Bruce Rauner, who on Friday swiftly dismissed the notion of returning to the bargaining table with AFSCME.
---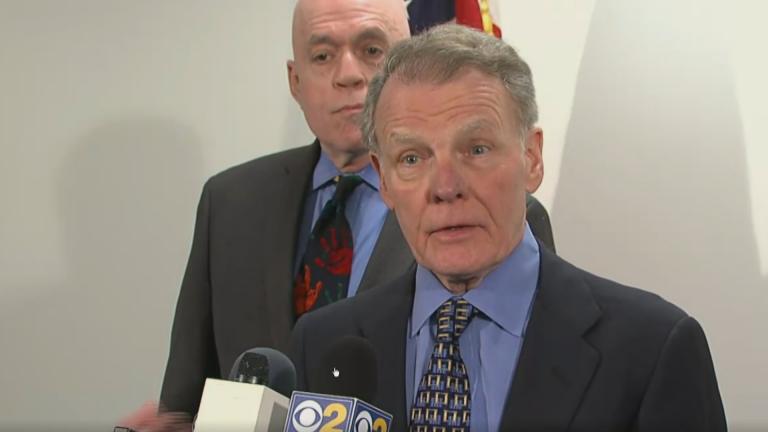 A Portrait of Michael Madigan
Feb. 21: Reuters reporter Dave McKinney takes an in-depth look at House Speaker Michael Madigan's role in Illinois' budget woes.
---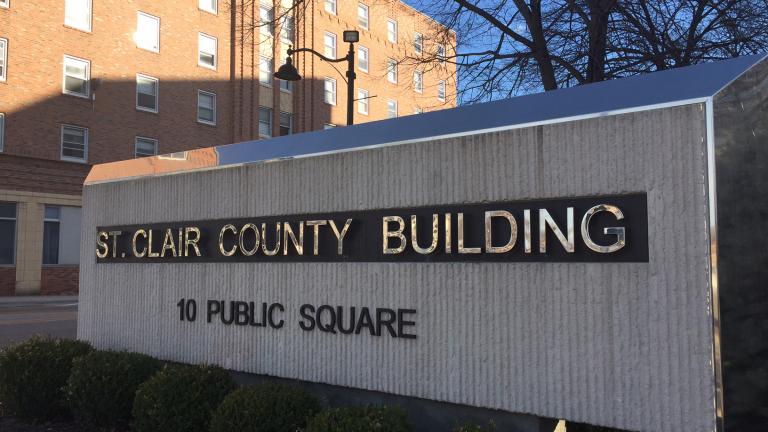 Judge Denies AG Madigan's Request to Stop State Workers' Pay
Feb. 16: A shutdown of Illinois government has been averted thanks to a decision Thursday by St. Clair County Judge Robert LeChien that permits state employees to continue getting paid.
---