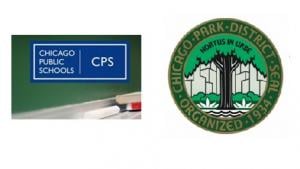 Moody's Investors Service has downgraded the credit ratings of both Chicago's schools and parks, one day after its downgrade of the city's debt to junk status.
The rating agency cited the Illinois Supreme Court's overturning of the 2013 pension law as the reason behind yesterday's downgrade of the city's credit rating. According to Moody's, bumping the Chicago Board of Education's (and effectively Chicago Public Schools') $7.2 billion of general obligation debt to Ba3 – one notch above junk –was an effect of the ruling.
"The Ba3 rating reflects CPS's steadily escalating pension contributions and use of reserves to fund those contributions. We believe pension costs will place increasing strain on the district's precarious financial position absent material revenue growth or expenditure reduction, both of which appear increasingly difficult for the district to achieve," Moody's said in a statement.
Chicago Park District's $616 million GO bonds were also been deemed junk at Ba1, the same rating as the city.
"We perceive increased risk that the city's intensified pressures will adversely affect CPD's financial operations and position," Moody's said in a statement.
Read a statement by interim CPS Interim CEO Jesse Ruiz:
"Today's triple downgrade was prompted by the Illinois Supreme Court's decision to overturn the state pension bill. While this decision should not have impacted CPS' credit rating – as Moody's did not downgrade the state when the court rejected the pension bill – it does reaffirm why we must address Chicago Public Schools' urgent financial crisis and finally bring equity to Chicago Public Schools and our city's taxpayers. Despite cutting more than $740 million from the Central Office and operations, we are projecting a deficit of $1.1 billion, driven by $700 million in pension costs. This crisis is now at our classroom doors and we urge Springfield to prioritize education funding and end the broken pension system that forces Chicago taxpayers to pay twice for teacher pensions."
Read a statement by the Chicago Teachers Union:
"The downgrade is an example of how the rating agencies work in concert with bond holders in pushing our city and schools to the brink by recklessly increasing termination fees and costs of borrowing. Today's action by Moody's induces further political panic to force the City to implement even more misguided fiscal decisions that will hurt our students and public schools," said CTU spokeswoman Stephanie Gadlin.

"Mayor Emanuel and his handpicked school board have refused to challenge big banks like Loop Capital and Bank of America for misrepresenting the risks of toxic swap deals or take responsibility for market conditions in the 2008 collapse that have greatly increased Chicago's liabilities. Additionally, rating agencies have consistently argued that the mayor must get more revenue and repair a rocky relationship with the CTU in order to improve Chicago's ratings."

"Instead of heeding this advice, the mayor has provoked more labor discord by demanding a 7 percent reduction in compensation for teachers and paraprofessionals while promulgating a fiscal 'crisis' of the Board's own making. He has also refused to support progressive revenue options like a LaSalle St. Tax, releasing the TIF surplus, suing the banks for toxic swaps, advocating for a Millionaires Tax and other revenue options."