The Illinois gubernatorial primary is one year away, but the election is already picking up steam.
While billionaire J.B. Pritzker hasn't formally entered the race, businessman Chris Kennedy, who announced his bid last month, took shots at the hotel heir at a meet-and-greet with the Cook County Democratic Party on Monday.
Kennedy, a member of the prominent political family, warned the audience that electing Pritzker because of his deep pockets could turn the state's Democratic Party into the Republican Party led by Gov. Bruce Rauner, who contributed $50 million to his campaign last year, shattering the state record.
"Don't kid yourself that we can outsource that task (of taking on Rauner), that we can simply go to somebody and say – go to another billionaire and say – if you will be our protector, if you will fight for us, we will make you our king," Kennedy said.
Rauner's contribution last year was too early to lift the election's spending limits. However, Kennedy's contribution of $250,100 into his campaign fund last week did just that.
Meanwhile, Mayor Rahm Emanuel had little to say on Wednesday about several potential violations of lobbying laws found in his personal emails.
Emanuel was more eager to talk about his unveiling of a new municipal ID program to allow undocumented immigrants, the homeless and other individuals a chance to make use of city services, programs and other benefits.
Last year, Emanuel set aside $1 million in the city's 2017 budget for the ID program, which will be administered by City Clerk Anna Valencia's office.
Carol Marin sits down with Tina Sfondeles of the Chicago Sun-Times, Lauren Chooljian of WBEZ and Heather Cherone of DNAinfo to discuss political activity in Springfield and Chicago.
---
Related stories: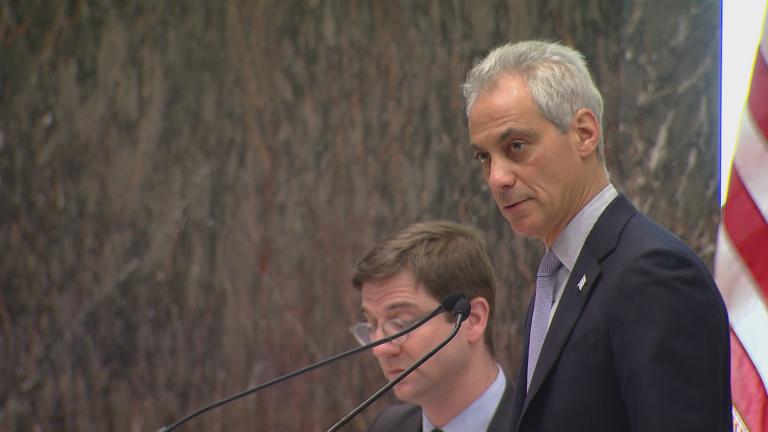 City Proposes Municipal ID Program
March 29: Don't have a drivers' license or other form of official documentation? Chicago may soon be issuing municipal IDs to provide documentation to undocumented immigrants, ex-offenders and the homeless.
---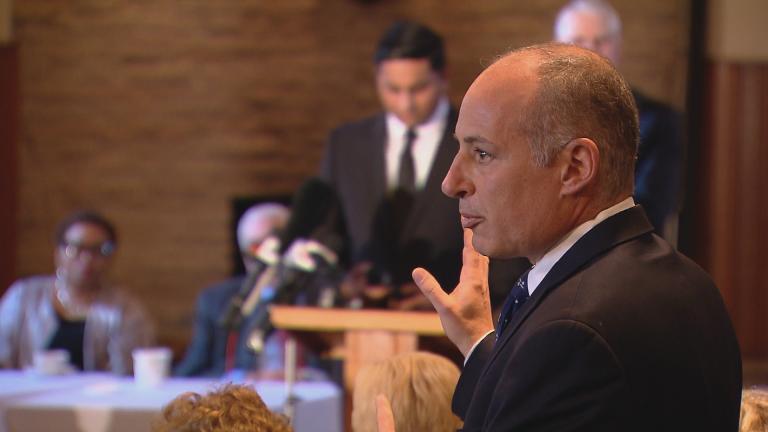 Cook County Democrats Consider Who They Want for Governor
March 27: The primary for governor is a year away. But already, it's quite a contest. Limits on campaign contributions have been lifted. And this morning, six potential candidates made their pitches to Cook County Democratic committeemen.
---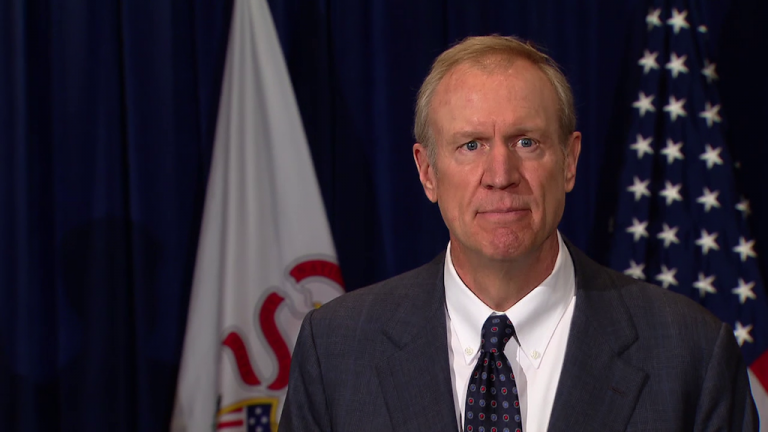 Rauner Pushing New Pension Alternative to Restore CPS Funding
March 24: Facing an ongoing lawsuit brought by Chicago Public Schools and increasing calls to restore vetoed funding to the cash-strapped school district, Gov. Bruce Rauner is urging "swift action" to enact statewide pension reform in a new Republican-led bill.
---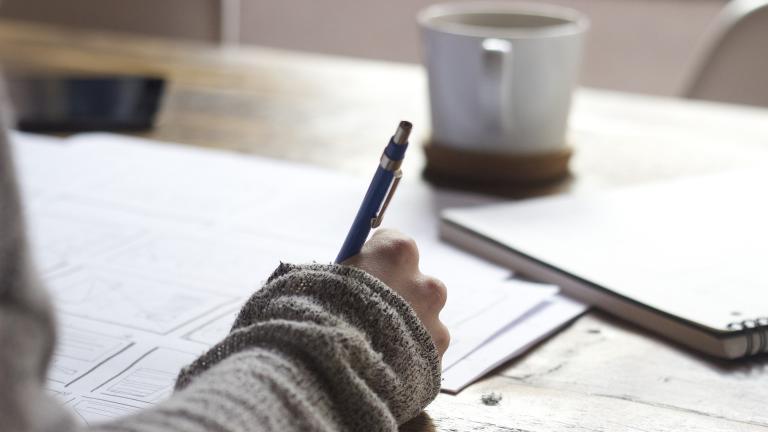 City Sets Aside $1 Million for Municipal ID Program
Oct. 14, 2016: Mayor Rahm Emanuel announced on Wednesday a new program that will provide city municipal photo ID cards to Chicago residents.
---