Illinois' primary for governor is a year out but it's shaping up to be competitive, with six potential candidates making their pitch to Cook County Democratic committeemen Monday morning and no-holds-barred fundraising already in effect.
Illinois limited donations to political campaigns following the Rod Blagojevich scandal, with a goal of ensuring rich individuals, businesses and interest groups couldn't exert undue influence. However, as federal court rulings have made clear that limits are impermissible when it comes to self-funding, the state carved out an exception that was supposed to keep the playing field level: When a candidate puts more than $250,000 into his or her own campaign fund in the year leading to a contest, all bets are off.
That's what businessman Chris Kennedy did on Friday. Though he's a Democrat it means that anyone running for governor from either party can now fundraise with relative abandon.
Even so, Kennedy says he won't match Gov. Bruce Rauner dollar for dollar, and that it would be wrong for Democrats to attempt to go that route.
"The idea that we can take on a billionaire bully with simple money is wrongheaded. If you look at who's donated to my campaign – more than 2,000 in the past five weeks or so, there's a movement afoot – people want to get involved in politics again. This is an opportunity to reenergize our base, to bring people into the field and get them excited about life and politics and make it an honorable profession in a way that it has not been in decades," he said to reporters after the formal event.
Kennedy said though he technically lifted the caps, in December of 2016, Rauner gave his own fund 200 times that – a $50 million contribution that the Republican can use to compete in 2018. Kennedy says it's "incredible" that didn't lift the caps, and shows the need for campaign finance reform.  
Such remarks weren't aimed solely at Rauner; he says he was referencing billionaire J.B. Pritzker when during his 15 minutes before Cook County leaders, Kennedy said: "Don't kid yourself that we can outsource that task, that we can simply go to somebody and say — go to another billionaire and say — if you will be our protector, if you will fight our fight for us, we will make you our king."
Pritzker was also at the event, though he didn't stick around to hear Kennedy.
Pritzker does have the money to outspend both Rauner and Kennedy, if he runs. He says it "won't be very long" before he makes a decision, and if so, developing an effective campaign apparatus with a focus on data will be key.
"If I run, I would intend to begin, right away, building up our party's resources. And remember, we have a real challenge. (Rauner's) using fake news websites. He's using serious social media. He has got a communications infrastructure that we have got to beat. And most importantly — what's fundamental to the Democratic Party, what I've been doing since I was 11 years old, is field operation. We've got to build that up," Pritzker said.
Other candidates tried to get party leaders to see beyond Kennedy's Camelot lineage and Pritzker's bulging wallet as they decide how to cede control from Rauner.
"This is going to be a campaign that's about building the party. It's going to be a campaign that's about building new networks of activists and bring them into the party. And I'm not going to be able to write a $50 million check. I mean I can write it but it won't' help. He's what I can do. I can bring a lot of new people in," Biss said. "Those are people to make small and medium donations that ought to be the lifeblood of our party," said state Sen. Daniel Biss, D-Evanston.
Chicago Ald. Ameya Pawar offered: "The only way forward is to require us to come together around  a vision. Make sure that people who make more, pay more. That the rich pay their fair share, and be honest about our obligations to our retirees. While Bruce Rauner preaches austerity, our job is to be bold and push progressivism."
While all of the other candidates were from the Chicago metropolitan area, Madison County Superintendent of Schools Bob Daiber said he is Democrats' best bet because he can win downstate – the large swath of Illinois that backed Rauner over former Gov. Pat Quinn in 2014.
"Why can I win? I will tell you that Bruce Rauner is in office today because Pat Quinn only carried one other election authority other than Cook County, and that was East St. Louis, where I'm from. I can carry downstate Illinois. My challenge is to get a percentage of the vote out of Cook County, and I will carry the rest of the state," Daiber said. "Honestly, I don't intend to get Cook County's endorsement. I don't even know how you could endorse me. I'm here today to introduce myself to you so you know who I am."
The honest admission prompted applause, and at least one official to say "I like him."
City Treasurer Kurt Summers also presented a pitch, though he says he's still making his mind up about running.
Any endorsement is awhile off yet, and Cook County's Democratic Party will likely hold another session like this in the summer, before 80 ward and township committeemen vote on their pick for governor in August.
Follow Amanda Vinicky on Twitter: @AmandaVinicky
---
Related stories: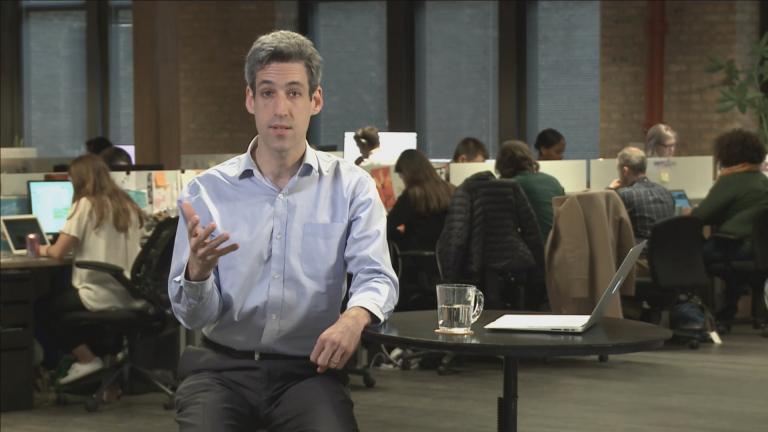 State Sen. Daniel Biss Enters Race for Illinois Governor
March 20: Casting himself as a progressive alternative to affluent candidates, state Sen. Daniel Biss has entered the race for Illinois governor.
---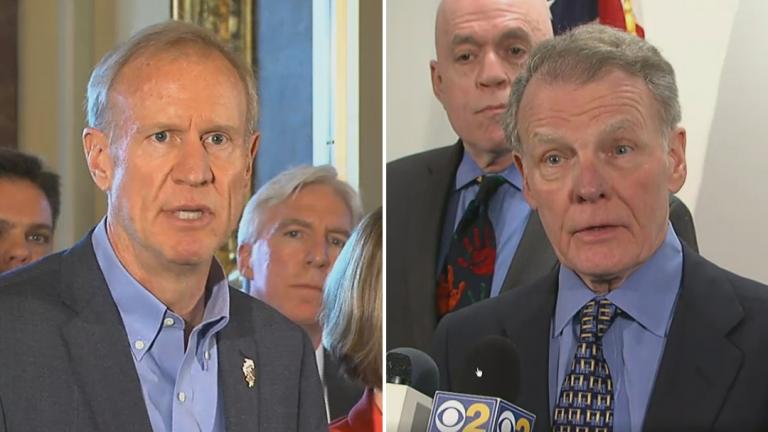 Poll: Voters Not Happy With Rauner, Madigan or Other State Leaders
March 15: Gov. Bruce Rauner and the Republican Party have spent months and millions trying to frame Illinois House Speaker Michael Madigan as a master puppeteer, but Rauner appears to be dragging himself down at the same time.
---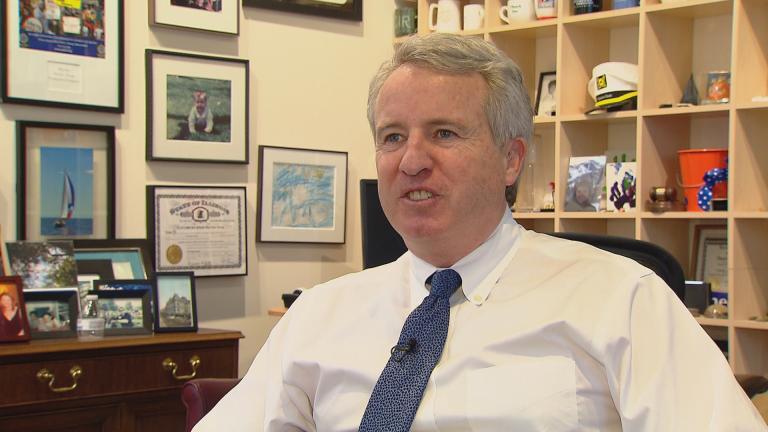 Chris Kennedy Running for Governor
Feb. 8: A new official entrant – with a familiar name – in the race for governor. Why Chris Kennedy says he's in it to win it this time.
---