A few weeks ago, photographer Josh Feeney told me that he knew of a bald eagle nest not far from O'Hare. He had seen a pair of adult eagles. The female never left the nest, suggesting there were eggs. I jumped at the chance to take a look.
Feeney and I decided to make a full day of looking for eagles. We were joined by Field Museum ornithologist Josh Engel, and went first to the Lake Calumet area, where there have been many bald eagle sightings this winter. There we were joined by Walter Marcisz, who has been birding in that area for more than 50 years. He finds the return of bald eagles thrilling.
"You need old people like me to put things into perspective," Marcisz said with a laugh. "I started birding when I was 10 years old and you didn't see eagles, you just didn't."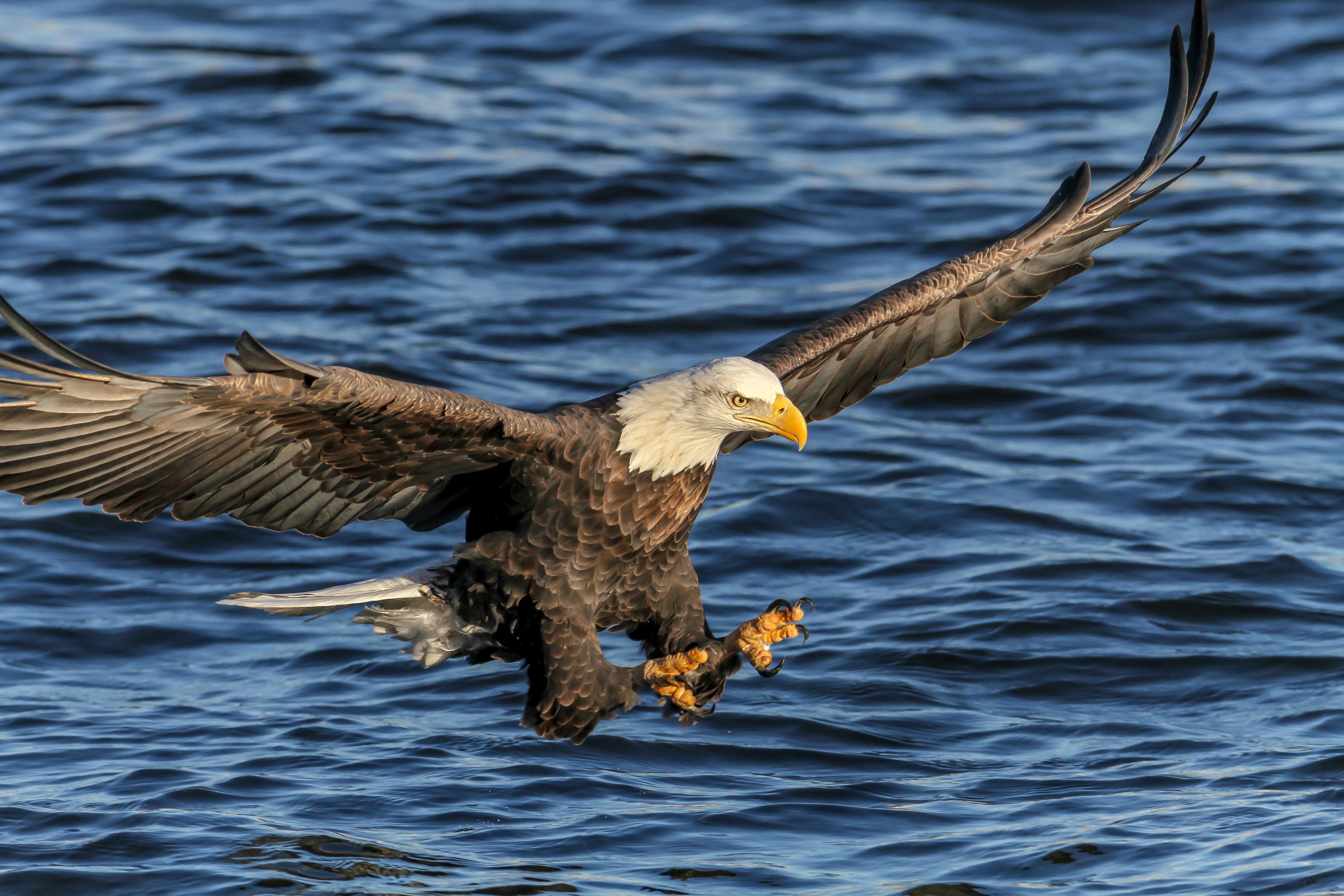 A bald eagle fishing on the Mississippi River. (Photo credit: Josh Feeney)
While the Lake Calumet area is best known for heavy industry, it has long provided excellent habitat for wildlife. Recent restoration efforts have made the area even more appealing to birds, including the bald eagle, many of which are stopping here during their migration north.
"We're real close to Lake Michigan," Engel pointed out, "which is a major migratory pathway and there's good wetland habitat here – bald eagles tend to hang out near water so they can hunt fish. There's a lot of wetland habitat that's rich in fish."
Then, we head north ourselves, to "Josh's nest." It's in Busse Woods, a Cook County Forest Preserve in Elk Grove Village. There we met Forest Preserve Chief Biologist Chris Anchor.
In the early 1960s, bald eagles were nearly extinct in the lower 48 states. But government protections and conservation measures have had a huge impact on their numbers. "I think it's an incredible success story," said Anchor, "that they've gone from being on the endangered species list and basically nonexistent in the southern Great Lakes basin to being a nesting species in the third largest metropolitan area in North America."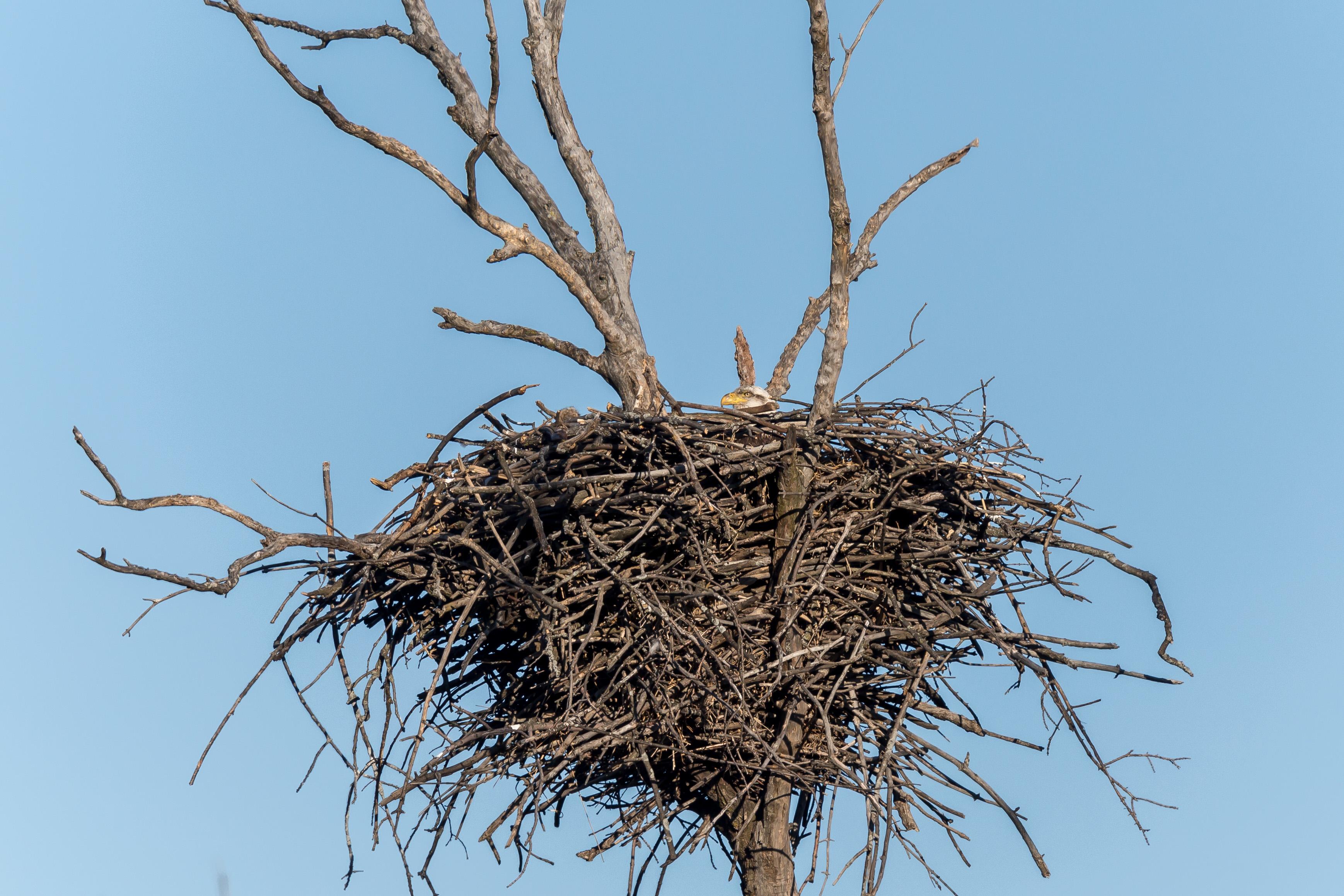 A bald eagle nest in Busse Woods. The female is thought to be sitting on at least one egg. Her head is just barely visible as she keeps a close eye on visitors. (Photo credit: Josh Feeney)
It's roughly a mile and a half walk to the nest. The area was once a great blue heron rookery with about 180 nests. All those trees are down now and the nests are gone – except for the one that this bald eagle pair has moved into and made their home.
Feeney came across it during one of his many trips to Busse Woods. "You gotta get off the trail to look for stuff like this," he said. "You have to wait for it and look for it. Most people have their headphones in and are listening to music and are oblivious to their surroundings. I don't like that. There's way cooler stuff out here than you think."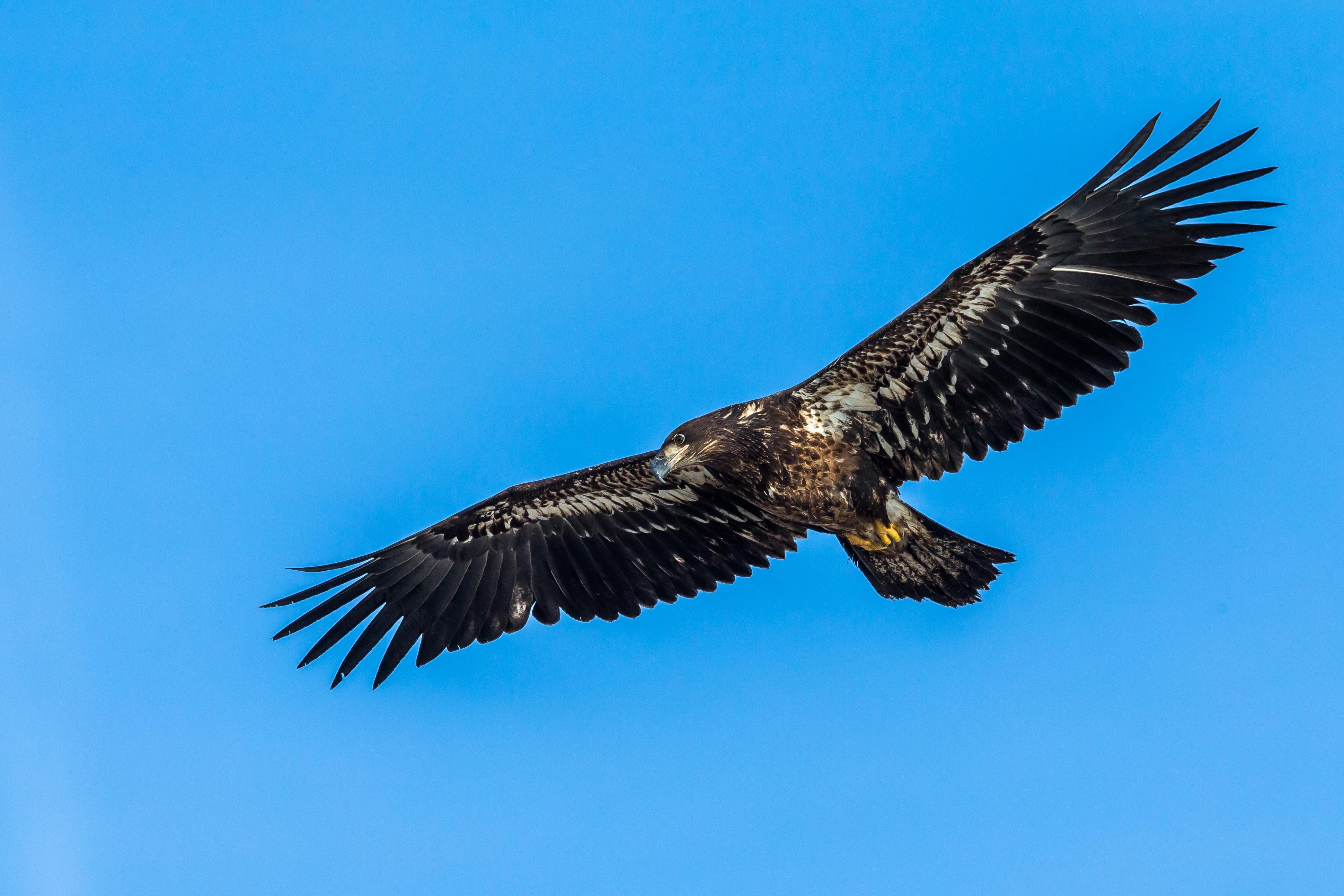 An immature bald eagle. It will get its distinctive white feathers at age 4 or 5. (Photo credit: Josh Feeney)
Related stories: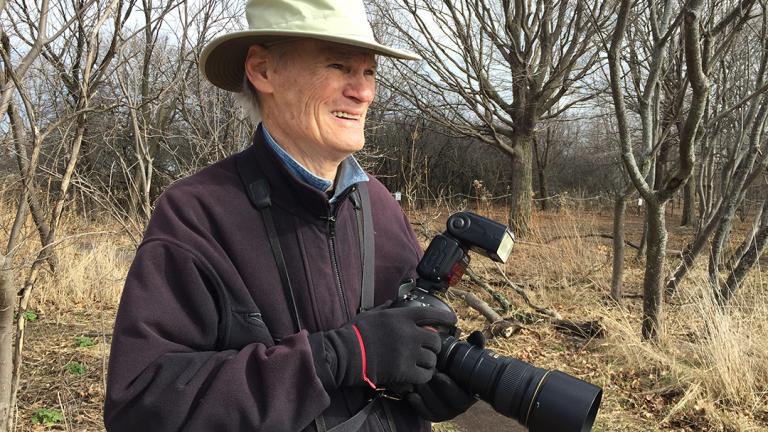 Former Fashion Photographer Finds Beauty in Nature
March 15: After 20 years in the fashion industry, Owen Deutsch wasn't planning on getting back into photography. But then he discovered a new subject: birds.
---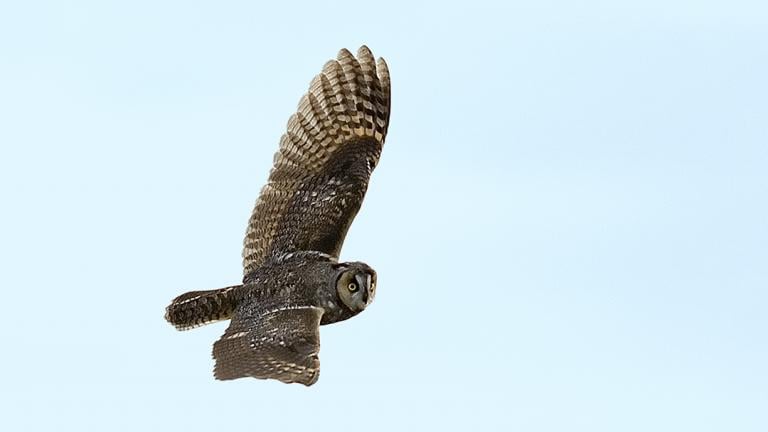 Long-Eared Owls 'Invade' Chicago
Jan. 19: Why are there so many long-eared owls showing up in Chicago this winter? Bird watchers call it an "irruption."
---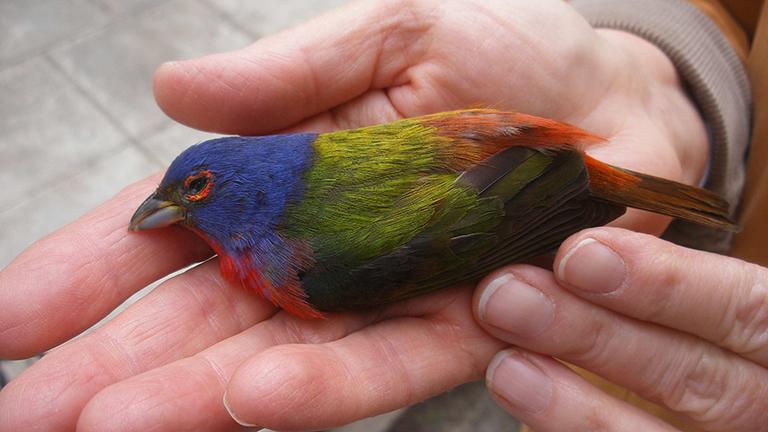 Volunteers Collect Dead, Injured Birds in the Loop
May 24, 2016: Since 2003, a group called the Chicago Bird Collision Monitors has made it their mission to collect birds that have been killed or injured after striking buildings and other structures.
---