Casting himself as a progressive alternative to affluent candidates, state Sen. Daniel Biss has entered the race for Illinois governor.
Biss, a Harvard-educated mathematician who came to Illinois to teach at the University of Chicago, made the announcement Monday morning via a Facebook Live session. "We need a movement of people to overcome the power of money and the machine," he said.
He is thus far the only legislator in a growing Democratic field, which also includes Chris Kennedy, the nephew businessman of President John F. Kennedy, Chicago Ald. Ameya Pawar, Madison County schools superintendent Bob Daiber and little-known engineer Alex Paterakis. Billionaire venture capitalist J.B. Pritzker is also flirting with a gubernatorial bid.
"Illinois billionaires and machine politicians have a monopoly on political power," Biss said, by way of endorsing moving from a constitutionally mandated flat tax to a progressive one that he says would force the wealthy to pay their share.
Though clearly calculated to separate himself from Kennedy and Pritzker, whose personal fortunes and business allies will seemingly make it easy for them to outspend Biss, his remarks at times echoed Gov. Bruce Rauner's favorite refrains. Rauner won office in 2014 by assailing "special interests" and "machine politicians."
Even as Biss fielded questions from Facebook followers, Rauner's campaign was out with a statement accusing Biss of being a "Mike Madigan accomplice."
The Illinois Republican Party points to Biss' leadership of Leading Illinois for Tomorrow, a super PAC supported by House Speaker Michael Madigan that ran ads critical of Rauner leading up to the 2016 election.
A Facebook follower during Biss' livestream asked him whether it's time for Madigan to go; Biss said he has long been clear that Madigan has been in Springfield too long and noted that he has introduced a (stalled) proposal to limit all legislative leaders' terms. He went on to say that his campaign is about fighting a broken system, not a personality.
Biss' reputation for solid Springfield policy chops – earned in part though relentless attempts to craft an overhaul of the state's pension systems through benefit reductions – could cost him the support of unions, traditionally crucial Democratic allies.
It's Biss' second attempt at a constitutional office, though he was never on the ballot statewide: He dropped out of the last year's contest for comptroller before the actual primary. 
Follow Amanda Vinicky on Twitter: @AmandaVinicky
---
Related stories: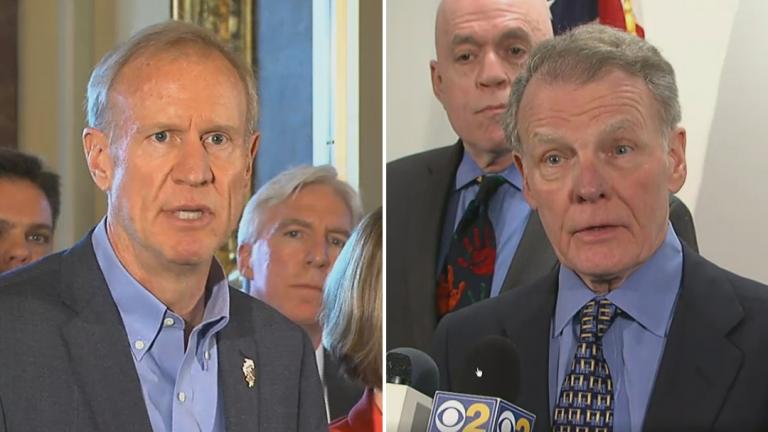 Poll: Voters Not Happy With Rauner, Madigan or Other State Leaders
March 15: Gov. Bruce Rauner and the Republican Party have spent months and millions trying to frame Illinois House Speaker Michael Madigan as a master puppeteer, but Rauner appears to be dragging himself down at the same time.
---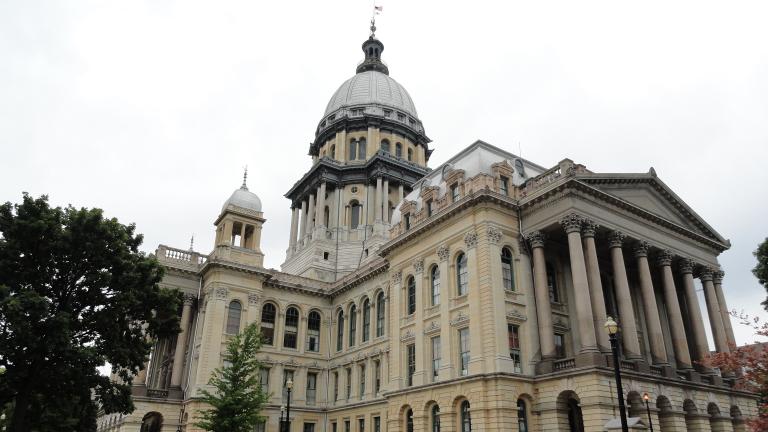 'Grand Bargain' on Budget Hits Grand Thud
March 1: The state Senate was scheduled to take final votes Wednesday on a plan to end Illinois' budget impasse. Instead, it adjourned without any action.
---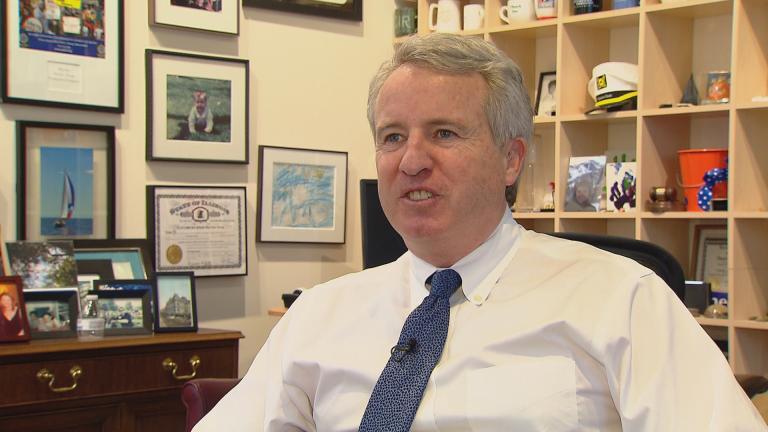 Chris Kennedy Running for Governor
Feb. 8: A new official entrant – with a familiar name – in the race for governor. Why Chris Kennedy says he's in it to win it this time.
---