Dead birds collected by the Chicago Bird Collision Monitors and given to the Field Museum's Bird Division. (Josh Engel / The Field Museum)
Every spring and fall, a group of volunteers hits the Loop in downtown Chicago before the morning rush, carefully combing the streets. What are they searching for? Dead and injured birds.
Since 2003, the Chicago Bird Collision Monitors (CBCM) has made it their mission to collect birds that have been killed or injured after striking buildings and other structures. According to the group's director, Annette Prince, the CBCM collects an annual average of about 5,000 birds within the city and roughly 3,000 birds from the greater Chicago area. The breakdown of bird casualties tends to be 60 percent dead and 40 percent injured.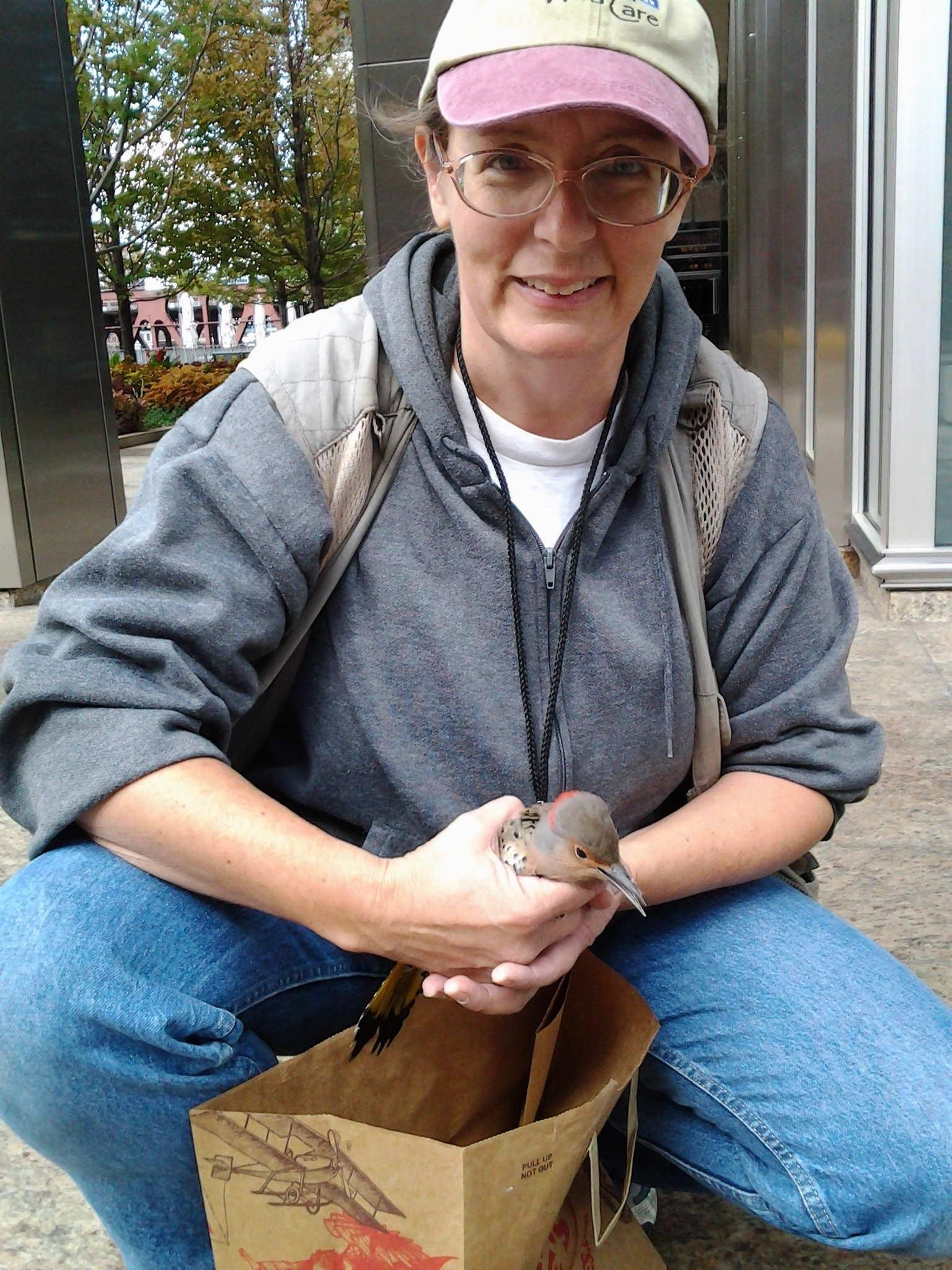 Annette Prince, director of the Chicago Bird Collision Monitors, holds a rescued northern flicker, one of the more common bird species the group finds during its patrols. (Chicago Bird Collision Monitors) Since most collisions occur early in the morning, Prince says, the CBCM conducts its surveys from just before sunrise until about midmorning. 
"It can be a largely unnoticed problem that gets swept up or washed away," said Prince.
Prince isn't speaking metaphorically. She's referring to the dead birds that are literally swept up and disposed of every morning by building maintenance crews, city workers and others during the spring and fall migratory bird seasons.
Injured birds found by the CBCM are taken to the Willowbrook Wildlife Center in west suburban Glen Ellyn and the dead birds are given to the Field Museum's bird division, which takes tissue samples from specimens and catalogues them for research.
"The beauty of working with an institution like the Field Museum is that these birds can serve a purpose as opposed to just being thrown in trash cans," Prince said.
A Baltimore oriole at the Field Museum that was found outside of the Franklin Center by the Chicago Bird Collision Monitors. (Josh Engel / The Field Museum)
An estimated 100,000 to 1 billion birds die each year from colliding into buildings in North America. 
Chicago's location on the Mississippi Flyway migratory bird route and Lake Michigan make it a prime stopover for millions of birds heading to summer breeding grounds in northern U.S. states and Canada or, in the fall, to overwintering areas as far as South America.
For thousands of birds every year, however, Chicago is their final resting place.
"These are birds coming from tropical rainforests that don't have a lot of experience with urban Chicago other than the two times of year that they pass through here," Prince said.
During the day, birds are killed or seriously injured after flying into windows or mirrored surfaces of buildings because they fail to see reflective or transparent surfaces. A hotel lobby's bubbling fountain, furniture or indoor plants may seem like welcome resting spots for birds that don't see the glass separating them from the objects inside.
Birds migrating at night, such as songbirds, guide themselves by the light of the moon and stars. According to the Audubon Society, the unnatural glow of the city's skyline throws these birds off their migratory flight path. The birds then circle these buildings until they either collide into them or die from exhaustion. For this reason, the program Lights Out, sponsored by the Chicago Audubon Society, encourages building owners to turn off their lights between 11 p.m. and sunrise during migratory bird seasons.
An injured yellow-bellied sapsucker recovers within the safety of a brown paper bag. (Chicago Bird Collision Monitors)
Prince said some birds that survive a collision are stunned for a few moments before regaining full consciousness. These first few seconds after a crash are crucial as other animals in the area have learned to capitalize on the bird-meets-building collision problem.
"Crows and gulls have dived down ahead of us and grabbed dead and live birds," Prince said. "I've seen rats grab birds. These other animals have learned that it's a food source and they actively patrol areas downtown where the birds are found. I've even seen gulls drive little birds toward windows and when they strike the window, they grab them while they're falling."
Prince argued this isn't the "normal circle of life," as birds like warblers and hummingbirds would ordinarily be able to outfly and outmaneuver the larger crows and gulls, but the city's landscape poses a major obstacle to confused migratory birds.

"I'm just dismayed that something as beautiful as the Chicago skyline can be so deadly for birds."
–Annette Prince
---
A particularly devastating aspect of this problem for Prince is that migratory birds found dead in Chicago have typically travelled very far and don't have long to go before reaching summer nesting habitats in areas north of Chicago. These are the exemplars of their species – the strongest, most resilient birds of their flock to make it this far.
"These birds weigh a few ounces and they fly thousands of miles from South America – it's pretty amazing," Prince said. "They've avoided predation, storms, starvation and hitting windows in states south of here, but meet their tragic end here.
"Glass doesn't choose between the weak or strong. So we're losing very important members of bird species. "
In the end, Prince puts the onus on architects, not building managers or employees, to tackle the problem by designing buildings that are more bird-friendly. That could mean putting patterns on windows to alert birds of the surface.
A Chicago Bird Collision Monitors volunteer releases a rehabilitated red-winged blackbird into a DuPage County forest preserve. Birds that are rehabilitated at the Willowbrook Wildlife Center are released into the appropriate wild habitat based on their species. (Kolton Turner / Chicago Bird Collision Monitors)
More than 100 volunteers participate in the CBCM, which also responds to calls, via an emergency phone line, from residents in and outside the city who have found an injured bird or an unaccompanied baby bird.
The group is now nearing the tail end of this year's spring migration, during which they patrol from mid-March through early June. In the fall, the group is active from mid-August until early November. Their patrol range is the Chicago Loop with a southern boundary of Congress Parkway.
Residents can learn how to make their homes safer for traveling birds on the CBCM's website. They can also volunteer to join the CBCM by attending a two-hour information session. The next round of sessions starts in August, ahead of fall migration.
For Prince, the enjoyment of Chicago's skyline as well as a visiting population of diverse birds should not be mutually exclusive.
"I love birds," Prince said. "I wish them a better fate than they have. But I also love the Chicago skyline, architecture and buildings. I'm just dismayed that something as beautiful as the Chicago skyline can be so deadly for birds."
Follow Evan Garcia on Twitter: @EvanRGarcia
---
Sign up for our morning newsletter to get all of our stories delivered to your mailbox each weekday.
---
Related 'Chicago Tonight' Stories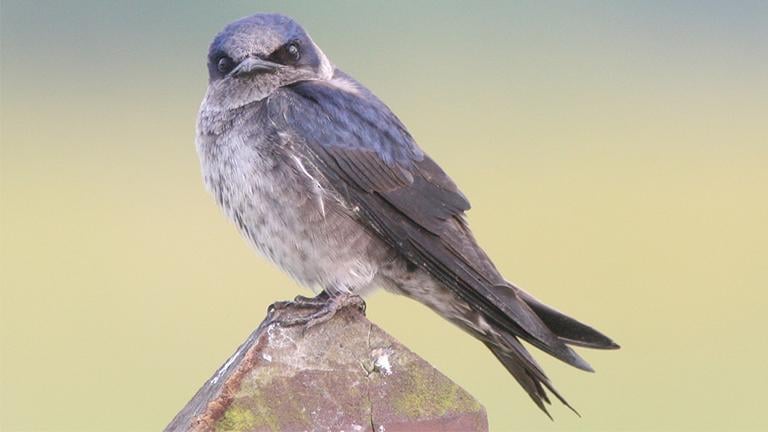 Why Purple Martins Need a Little Human Help
May 6: The migratory birds are starting to nest in the area, but their nests don't look like those found in trees. That's because purple martins, which spend their winters in South America, now rely almost entirely on man-made nests when they arrive each spring.
---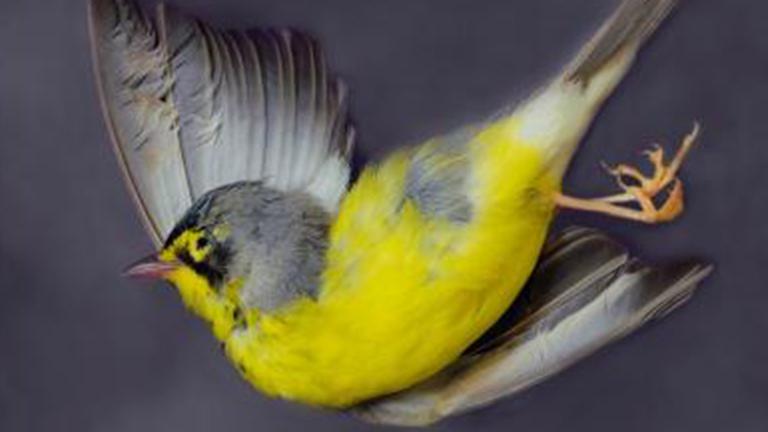 Photographer Art Fox Shares 'Broken Journey' of Migratory Birds
April 25: The long voyage of some migratory birds ends in Chicago. How photographer Art Fox is raising awareness of what's called "window kill" at the Peggy Notebaert Nature Museum.
---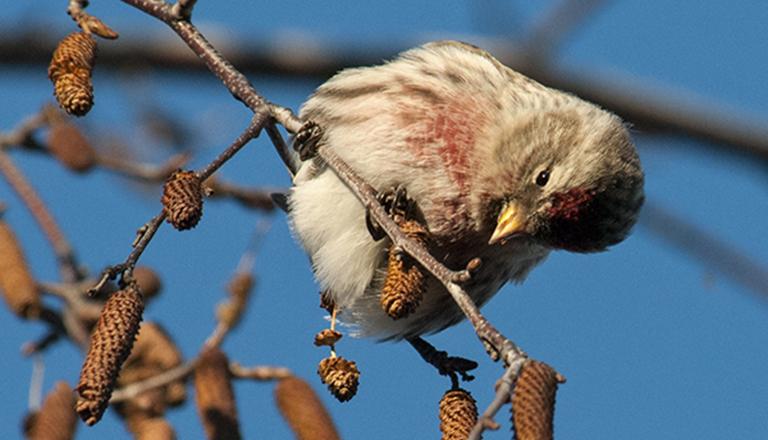 Uncommon Birds Visit Chicago in Winter
January 12: Birds not ordinarily found in Chicago visit the region during the winter to utilize natural – and man-made – resources.
---