"Sex, a great and mysterious motive force in human life, has indisputably been a subject of absorbing interest to mankind through the ages."
So wrote Justice William Brennan in a landmark 1957 Supreme Court decision. And that quote opens a new book that traces the surprising history of attitudes toward sex, from ancient Greece up to present day America, and explains how those attitudes intertwine with religion, morality and the law.
The just-released book "Sex and the Constitution" tells the story of when, why and how lawmakers and judges weighed in on obscenity, contraception, homosexuality and more.
Author Geoffrey Stone, professor of law at the University of Chicago, joins Chicago Tonight for a conversation.
Below, an excerpt from "Sex and the Constitution: Sex, Religion, and Law from America's Origins to the Twenty-First Century."

"Papa Knows Best"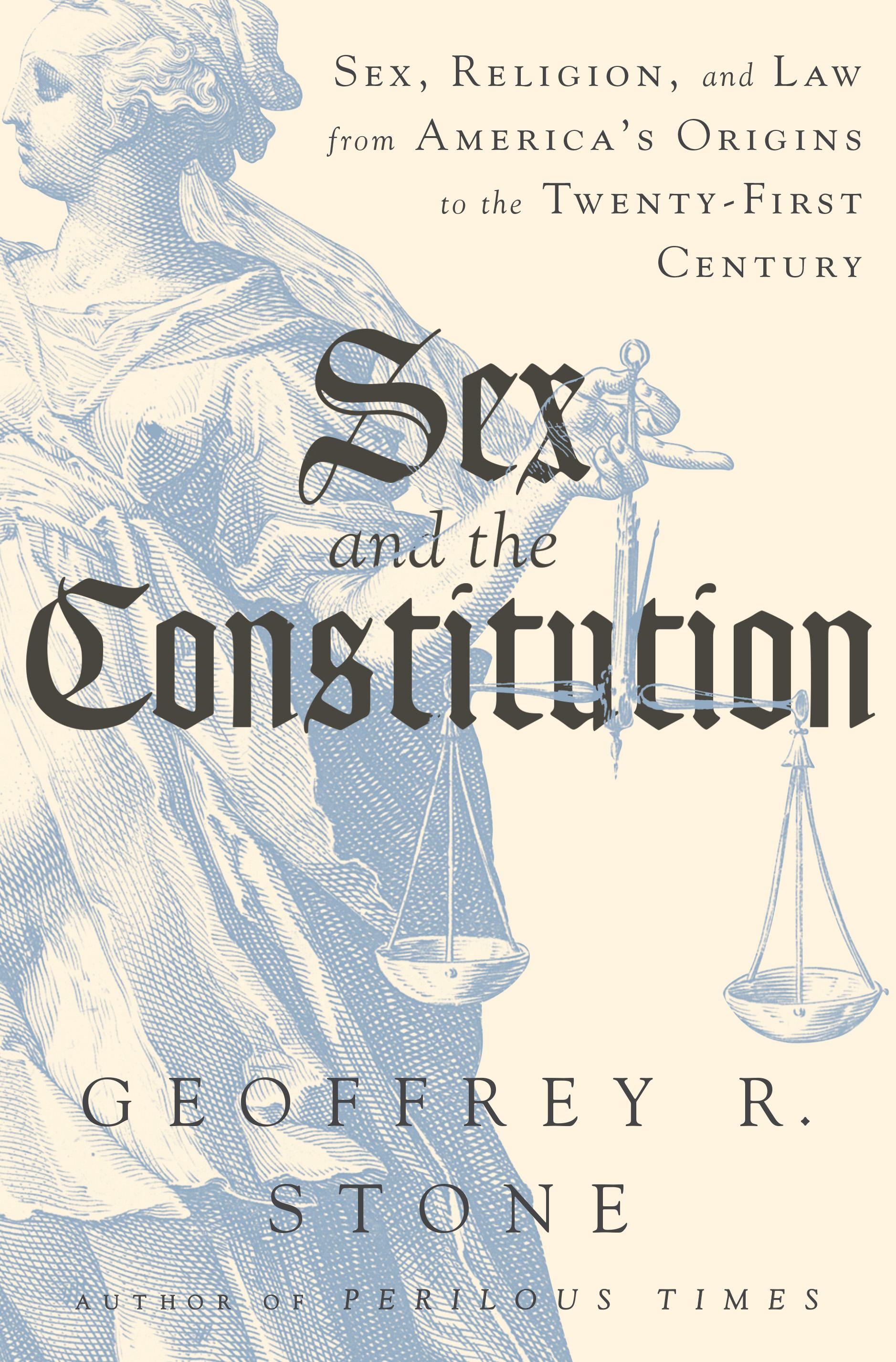 Samuel Roth was a character. Born in 1893 in the Carpathian Mountains in Eastern Europe, Roth emigrated to America as a child and grew   up in the tenements on the Lower East Side of New York. He soon dis- covered a natural talent for writing, editing, and publishing. As a young man, he started a poetry magazine called The Lyric, in which he published not only his own work, but also poems by such then-unknown authors as Archibald MacLeish and D. H. Lawrence. He established a bookstore in Greenwich Village that became famous as the Poetry Bookshop. During a trip to England, when he was in his early twenties, Roth was intrigued by a German sex manual that he picked up from one of the pornography stalls in London. When he returned to New York, he translated, advertised, and distributed the pamphlet, but he was promptly ordered by the postal inspectors to stop sending it through the mails.
Several years later, in 1927, Roth began circulating advertisements for his impending publication of The Perfumed Garden, a pornographic fifteenth-century Arabian classic. An offended recipient of Roth's circular tipped off John Sumner, Anthony Comstock's faithful successor at the New York Society for the Suppression of Vice, and Sumner promptly had Roth arrested. Roth was fined $5,000 for sending an obscene circular through the mails, given a suspended two-year prison sentence, and "sternly warned to stop publishing Arab literature." The following year, Sumner struck against Roth again, ordering him arrested for having several obscene photographs and books in his possession at a book auction. This time, the judge sentenced Roth to three months in the workhouse on Welfare Island.
After his release, an undaunted Roth published an unauthorized version of D. H. Lawrence's Lady Chatterley's Lover, describing it as "No. 1 of the modern amatory classics." At this time, Roth was busy in his Broadway loft supervising the writing and publication of a growing list of pornographic titles, such as Venus in Furs, Celestine: The Diary of a Chambermaid, and The Intimate Journal of Rudolph Valentino. Over the next several decades, Roth continued to generate and distribute his racy publications, landing in jail several more times for publishing obscene materials.
---
* Justice Stewart's special solicitude for the freedom of speech and of the press was often explained as a consequence of his experience as a student as chairman of both the Yale Daily News and the Yale LawJournal.
---
By the early 1950s, despite unrelenting harassment by postal authorities, Roth and his fifteen-man staff were keeping the mails inundated with books, magazines, and circulars that skirted the borderline of the legal. His list included such titles as Her Candle Burns Hot, Beautiful Sinners of New York, and an unexpurgated version of Lady Chatterley's Lover, a bit of literary piracy that infuriated D. H. Lawrence's widow.
In 1955, Roth, now in his early sixties, was indicted once again on twenty-six counts of mailing allegedly obscene pictures, magazines, and books. At his trial for violating the federal Comstock Act, his lawyers offered psychological testimony to prove that sexually-explicit literature was harmless, even healthy, but the jury, after nine days of testimony, found Roth guilty on four counts—principally for distributing Aubrey Beardsley's The Story of Venus and Tannhäuser, which portrays sex and sexuality in an erotic but light- hearted manner, several issues of his magazine Good Times, which contained several "nudie" pictures of the shaved pubic-hair variety, and several more sexually-explicit works like Wild Passion and Wanton by Night. The court sentenced Roth to five years in prison and a $5,000 fine. Roth appealed, asserting that the Comstock Act violated the First Amendment.
In upholding Roth's conviction, the judges of the United States Court of Appeals concluded that because Roth had been convicted for selling "obscenity," there was no serious First Amendment issue. It therefore rejected Roth's attack on the constitutionality of the Comstock Act.18 In a remarkable concurring opinion, however, Judge Jerome Frank, one of the nation's most influential legal philosophers and one of the most distinguished jurists of his generation, questioned the very notion that obscenity could be punished consistent with the First Amendment.
Judge Frank warned that any effort of government to censor writings merely because they might stimulate in the reader sexual thoughts that   the legislature deems "undesirable" poses serious dangers to the freedom of speech, because it is an "easy path" from there "to governmental control of adults' political and religious reading." Indeed, Frank warned, "any paternalistic guardianship by government of the thoughts of grown-up citizens" leaves them "all too ready to adopt towards government officers the attitude that, in general, 'Papa knows best,'" an attitude he regarded as incompatible with the most fundamental assumptions of a free society.
Moreover, Frank made clear that the Framers of the First Amendment did not share the "Victorian" view of sex that was said to justify the federal obscenity statute. To the contrary, he explained, the "prudish" moral code of the mid-nineteenth century, which accepted as dogma that any acknowledgment of sexuality would inexorably lead to sexual misbehavior, was most definitely "not the moral code of those who framed the First Amendment." And on the central question of constitutional interpretation, Frank declared that courts must interpret and apply the First Amendment according to the views of the Framers, rather than "according to the later 'Victorian' code." In the end, though, Judge Frank reluctantly voted to affirm Samuel Roth's conviction, because the Supreme Court had occasionally referred to the Comstock Act as "valid," and it was not appropriate for an "inferior court" to hold otherwise. And so, Frank kicked the ball up to the Supreme Court to see what it would do.
"A Great and Mysterious Motive Force"
In 1957, Samuel Roth finally made it to the Supreme Court of the United States. For the first time in American history, the Court, in Roth v. United States, would directly address the issue of obscenity and the First Amendment.20 Chief Justice Earl Warren assigned the daunting task of writing the Court's opinion to Justice William J. Brennan Jr., who had been on the Court for only a few months. One might have thought that Warren, the former governor of California and the 1948 Republican vice presidential candidate, would have seized the opportunity to write the Court's first-ever decision on the question of obscenity for himself, but the man known as a great liberal found the whole issue of obscenity "distasteful." Indeed, according to Brennan, "Warren was a terrible prude." In obscenity cases, he "would not read any of the books or watch the movies." At a personal level, Warren was revolted by such material and wanted to steer clear of the issue.
Brennan, an Irish-Catholic Democrat from New Jersey, was an interesting choice to write the opinion. A decade earlier, when he was a justice on the New Jersey Supreme Court, Brennan came to the attention of Attorney General Herbert Brownell Jr., President Eisenhower's chief legal affairs adviser, when he gave a speech that seemed to Brownell to suggest a markedly conservative bent. For this reason, and also because Eisenhower was looking to appoint a Catholic justice as he approached the 1956 election, he nominated Brennan to the Court. Ironically, in light of Brennan's eventual role as a leading liberal on the Warren Court and as one of the most progressive justices ever to serve on the Supreme Court, the National Liberal League opposed his confirmation because they feared he would be unduly influenced by his religious beliefs. When all the dust settled, though, only one member of Congress voted against Brennan's confirmation—Senator Joseph McCarthy (R-Wisconsin), who accurately anticipated Brennan's liberal inclinations.
In addressing this question, Brennan began with the history, noting that the guarantees of free expression in effect in most of the states that ratified the Constitution did not provide absolute protection to free speech. All but one of those states, for example, authorized the prosecution of libel. More to the point, Brennan maintained that there was "sufficiently contemporaneous evidence to show that obscenity, too, was outside the protection intended for speech and press."In a landmark decision that has shaped the law of obscenity ever since, the Supreme Court upheld Samuel Roth's conviction for violating the federal Comstock Act. Justice Brennan saw the issue clearly: "The dispositive question is whether obscenity is utterance within the area of protected speech and press."
Brennan was surely right that there are some types of speech that do not receive the full protection of the First Amendment. This was precisely the point Justice Holmes had made thirty-eight years earlier with his famous false cry of fire hypothetical. But Brennan's contention that there was "sufficiently contemporaneous evidence to show that obscenity, too, was out- side the protection intended for speech and press" was simply wrong. Every law and every judicial decision he cited to support this assertion either involved mockery of religion, which was quite a different matter, or took place during the Second Great Awakening, well after the adoption of the First Amendment. In fact, there is no credible evidence that the "original understanding" of the First Amendment affirmatively excluded obscenity from the scope of its protection.
Brennan did not rely entirely on history, though. Turning to the central purpose of the First Amendment, Brennan declared that "all ideas having even the slightest redeeming social importance—unorthodox ideas, controversial ideas, even ideas hateful to the prevailing climate of opinion—have the full protection" of the First Amendment. But obscenity, Brennan maintained, is not within that protection, because it is, by definition, "utterly without redeeming social importance." This judgment was evident, he explained, in the fact that all forty-eight states had laws forbidding obscenity and that over the past century Congress had enacted twenty different laws prohibiting the importation and interstate distribution of obscenity.
In short, Brennan reasoned, the punishment of obscenity has "never been thought to raise any Constitutional problem," because such speech is "no essential part of any exposition of ideas" and is of "such slight social value as a step to truth that any benefit that may be derived from [it] is clearly outweighed by the social interest in order and morality." Hence, Brennan concluded, "obscenity is not within the area of constitutionally protected speech or press."
This was the critical step in the Court's analysis. Obscenity is not protected by the First Amendment because it is "utterly without redeeming social importance." But why is sexual expression of any less "social importance" than any other form of speech? Why is it of less "social importance" than speech that is violent, or sexist, or racist, or socialist, or moralizing in nature? The Court in Roth just assumed away the question, no doubt because the very idea that the First Amendment would protect such "immoral" and "offensive" sexual expression was beyond the capacity of most of the justices even to contemplate. Anthony Comstock, dead for four decades, had won the day.
Copyright © 2017 Geoffrey R. Stone. Published by permission of Liveright Publishing Corporation.
---
Related stories: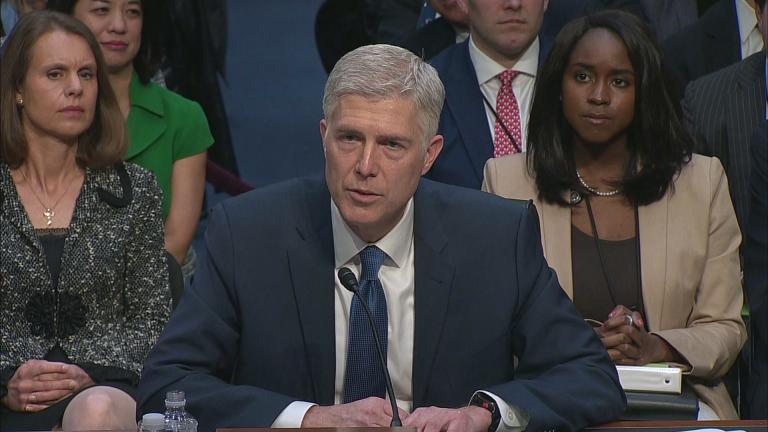 US Supreme Court Nominee Neil Gorsuch Grilled on Day 2 of Hearings
March 21: Former U.S. Supreme Court clerks weigh in on the confirmation hearings for Judge Neil Gorsuch.
---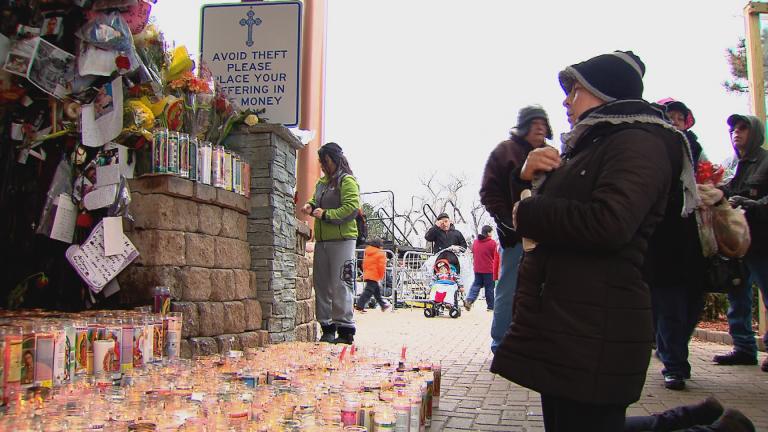 'Getting Religion' Reflects on 50 Years of Faith in America
Dec. 27: Longtime religion reporter Kenneth Woodward tells the story of how American religion, culture and politics influenced each other in his latest book.
---
Let's Talk About Sex … with 3-D Animation
Sept. 28, 2015: The days might be numbered for yesterday's sex ed classes. That's because Northwestern University unveiled Monday a new, online sex education course that incorporates 3-D animation.
---