The second day of Judge Neil Gorsuch's confirmation hearings before the Senate Judiciary Committee was a marathon session.
The Democratic members' questioning was tense at times, but the exchanges with the appellate court judge haven't sparked any major fireworks so far.
Gorsuch was tapped by President Donald Trump in February to replace Justice Antonin Scalia who died over a year ago.  Former President Barack Obama attempted to fill Scalia's seat with Merrick Garland, the chief judge of the United States Court of Appeals for the District of Columbia Circuit. But the Republican-dominated Senate refused to hold hearings for Garland.
Both Democratic Sens. Dianne Feinstein, who is the ranking democrat on the Judiciary Committee, and Dick Durbin reminded Gorsuch of that snub.
"Your nomination is part of a Republican strategy to capture our judicial branch of government," said Durbin. "That is why the Senate Republicans kept this Supreme Court seat vacant for more than a year and why they left 30 judicial nominees who had received bipartisan approval of this committee to die on the Senate calendar as President Obama left office."
Committee members have asked Gorsuch about assisted suicide, LGBTQ rights, cameras in the Supreme Court and dark money in Supreme Court nominations. Cases he was asked about include the controversial Hobby Lobby ruling by the Supreme Court, Roe v. Wade, Bush v. Gore and his lone dissent in the frozen trucker case. 
Gorsuch also answered allegations brought by a law school student accusing him of encouraging discrimination against pregnant lawyers. Gorsuch said that he raised the question of maternity benefits from a textbook he uses to teach from at the University of Colorado School of Law.
It's possible Senate democrats could filibuster to block Gorsuch's nomination. But Judge Gorsuch has four days of testifying to make his case before the Judiciary Committee votes on his nomination.
Joining Chicago Tonight with their take on how Gorsuch has fared so far are Michael Scodro, who's a partner at Mayer Brown and clerked for former Justice Sandra Day O'Connor from 1998 to 1999; Travis Lenkner, who's a managing director of Burford Capital and clerked for Justice Anthony Kennedy in 2008 and 2009; and Carolyn Shapiro, associate professor of law and co-director of the Institute on the Supreme Court of the United States at the Chicago-Kent College of Law. Shapiro clerked for Justice Stephen Breyer in 1996 and 1997.
---
Related stories: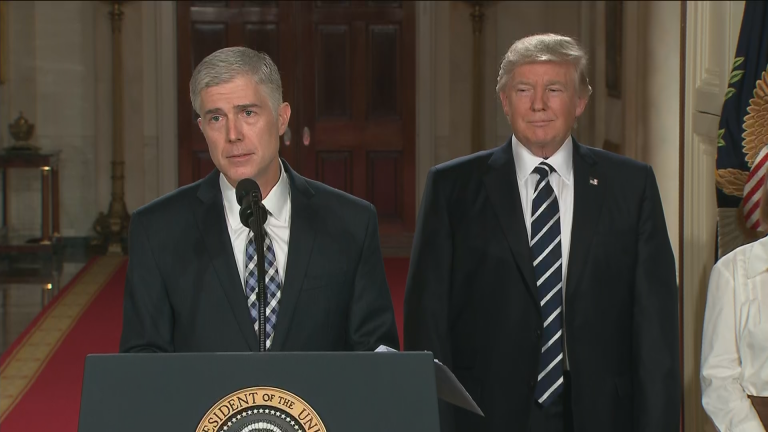 President Trump Announces Neil Gorsuch as Supreme Court Nominee
Jan. 31: President Donald Trump announced Neil Gorsuch as his nominee to replace the late U.S. Supreme Court Justice Antonin Scalia on Tuesday night. 
---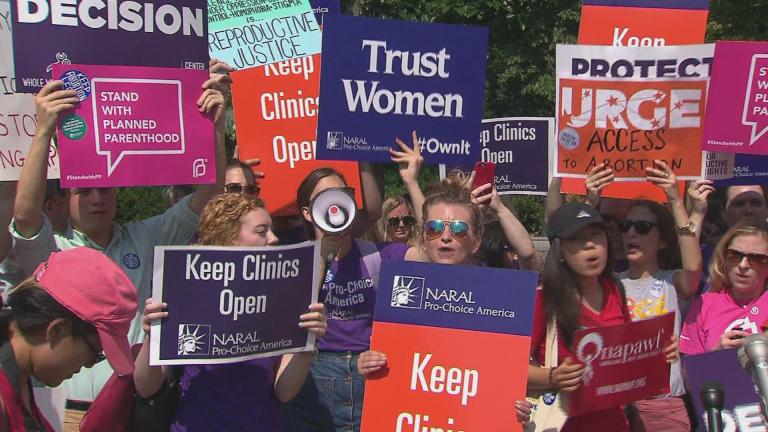 Illinois Lawmakers Look to Expand, Protect Abortion Rights
Dec. 12, 2016: In light of anti-abortion comments made by President-elect Donald Trump, a pair of proposed state bills would protect and expand abortion rights in Illinois.
---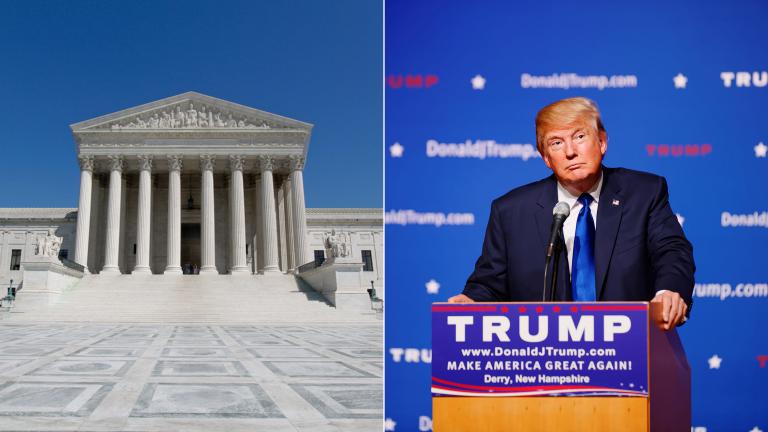 Donald Trump and the Future of the Supreme Court
Nov. 15, 2016: The Supreme Court under President-elect Donald Trump: Who will he nominate? And could the court actually keep him from doing some of things he wants to do?
---