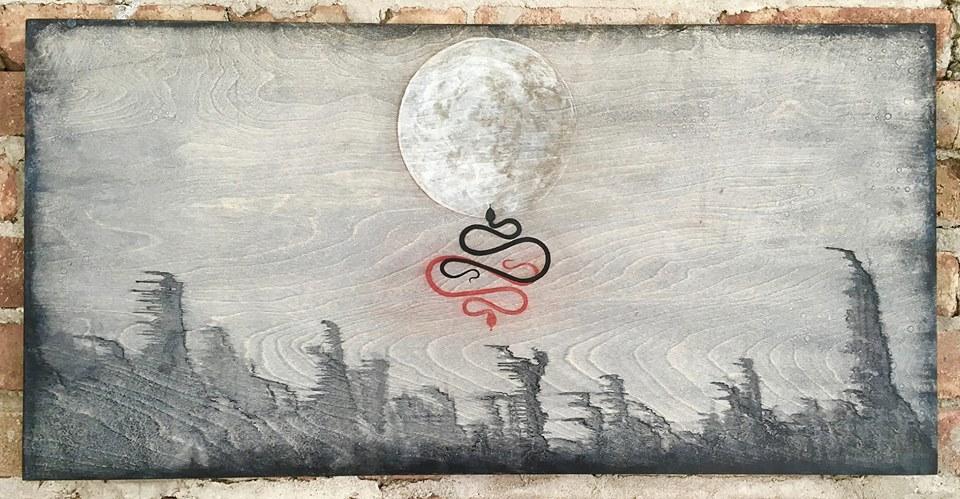 Artists were asked to submit pieces of work that answer the question, "what does sanctuary mean?". (Artist: Ambrosia Gertraude Bartośekulva)
What does it mean to be a sanctuary city? It's a question Chicago has grappled with since the early 1980s, when local religious organizations began to voice support for those fleeing from political repression in Central America.
More than 35 years later, the University of Illinois at Chicago Gender and Sexuality Center is tackling the topic in its newest exhibition, "Sanctuary."
Through sculpture, paintings, photographs, prints and other media, eight professional and student artists address the question: "What does sanctuary mean?"
"We all define sanctuary differently, and the artwork really reflects that range," said Megan Carney, director of the Gender and Sexuality Center and curator of the exhibit.  
For Carney, the term is defined by the services communities provide to vulnerable populations, and their resilience.
"Our campus has had big discussions about what we can provide for people to make it a sanctuary," Carney said.  
While under the current political climate the phrase has become synonymous with immigrants and refugees, "Sanctuary" was originally conceived with a different focal point: sex workers.
The Sex Workers Outreach Project Chicago, an organization that provides social and legal services to individuals who engage in sex work, is currently in a yearlong partnership with UIC to raise visibility of the struggles this population faces.
"They really focus on ending violence and stigma against sex workers," Carney said about the organization. "We're using artwork to connect movements and explore the way in which vulnerable populations can support each other when they experience similar issues."
The exhibit aims to push individuals to consider their own roles within sanctuaries. To this point, the Gender and Sexuality Center is making the space as inclusive and accessible as possible.
"We try to be really proactive about meeting a large variety of needs," Carney said. "Part of our strategy of doing that is having this open space."
An opening reception takes place Wednesday, March 15. "Sanctuary" is free and open to the public and includes audio tours. It is on display through May 5 at UIC's Behavioral Sciences Building, Room 183 FlexSpace, 1007 W. Harrison St.
---
Related stories: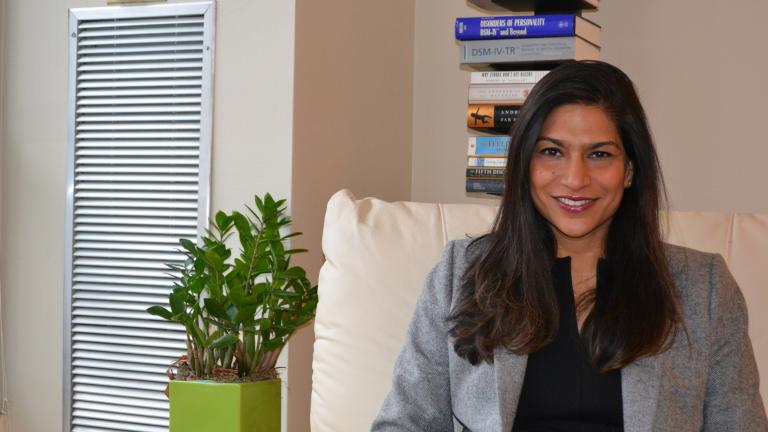 'Rewarding' Immigrant Experience Compels Chicagoan to Aid Refugees
March 3: Chicagoan Shaifali Sandhya knows what it's like to be a foreigner. Now a U.S. citizen, she wants to discover refugees' stories and address their "silent traumas" in the hope of making their resettlement easier.
---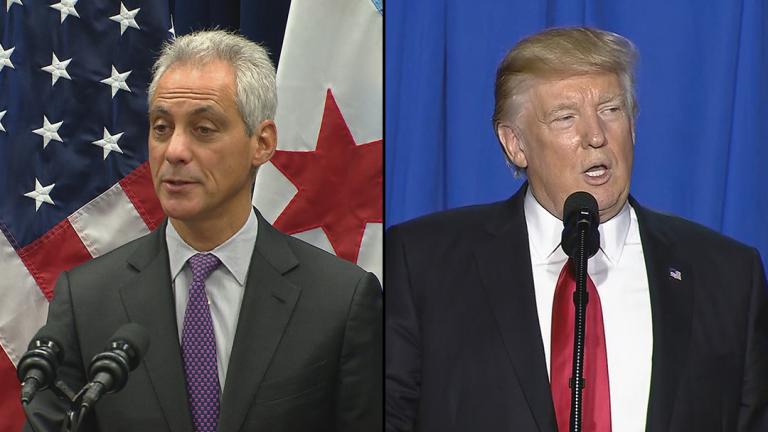 Sanctuary City Stare Down
Jan. 25: Chicago's status as a sanctuary city that harbors undocumented immigrants is on thin ice, but the mayor and other city leaders say they aren't backing down.
---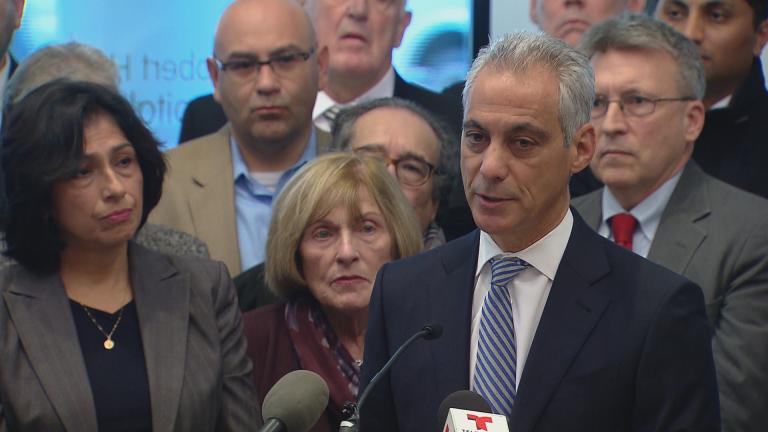 Mayor: Chicago to Remain a Sanctuary City for Immigrants
Nov. 14: In the wake of Donald Trump's election, mental health officials say a growing "public health crisis" has emerged. Meanwhile, Mayor Rahm Emanuel assures immigrants that Chicago will remain a sanctuary city.
---