A company on Chicago's Southeast Side has 30 days to submit a revised plan to control the release of manganese dust, according to the city's Department of Public Health.
In a March 3 letter to an attorney representing S.H. Bell Co., CDPH Commissioner Julie Morita said the company's dust control plan gave "insufficient information" to ensure protection of nearby residents.
According to the letter, the company's plan needs to address a handful of questions concerning the amount of manganese-containing materials handled at the facility and methods used to prevent dust emissions.
CDPH specifically asked the company to analyze the feasibility of storing manganese-containing materials "inside a fully-enclosed building," installing a fourth wall to an existing three-wall storage structure, putting tarps over all transport trucks and providing "more robust controls" to prevent dust emissions.
---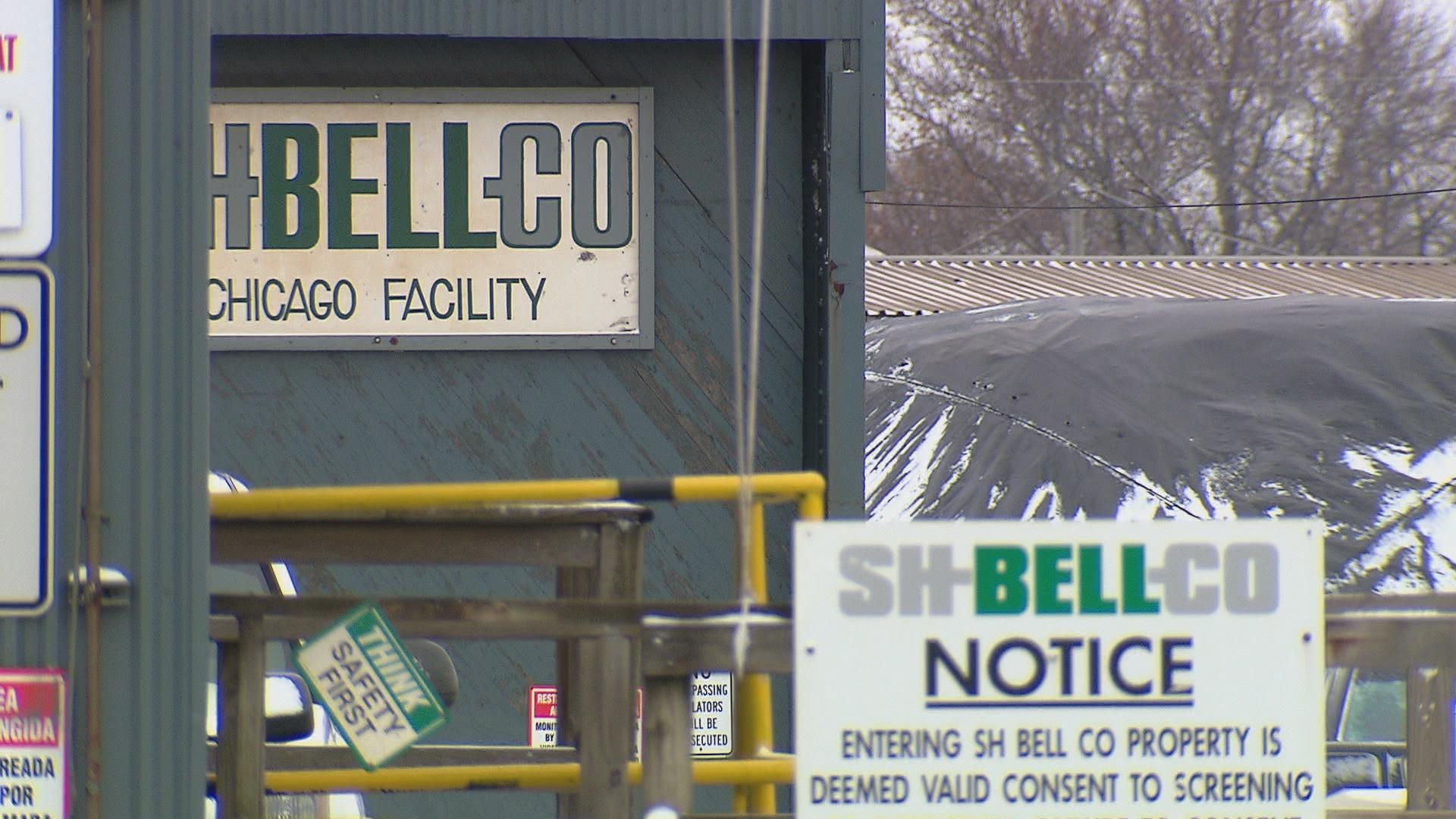 More: Read our full series on manganese on Chicago's Southeast Side
---
The company was identified last month in a series of Chicago Tonight reports examining manganese emissions that could be harmful to residents in the East Side and South Deering neighborhoods. Manganese is a metal used in steelmaking that can affect brain and motor function at high concentrations.
S.H. Bell stores and processes bulk amounts of industrial raw materials, including manganese, at a 36-acre site along the Calumet River, just south of the Chicago Skyway bridge. Nearly 20,000 people, a majority of them low-income, live within 1 mile of the facility in predominantly Latino neighborhoods, according to data from the Environmental Protection Agency.
Until last week, the company had for nearly three years avoided installing air monitors, which were required after the EPA cited the company for violations under the Clean Air Act in mid-2014.
On March 1, the EPA confirmed that S.H. Bell had met its deadline for installing five air monitors, one of which the agency says will be used to analyze concentrations of manganese.
Both the EPA and CDPH have said more data is needed to evaluate whether manganese emissions from S.H. Bell pose a public health risk. 
"While there is no confirmation of abnormal levels of manganese at this time, the city is working to have, at the very least, a clearer understanding of output by the company and to eliminate any health threats to Chicagoans," CDPH said in a press release coinciding with the March 3 letter. "To that end, the health department will order a more comprehensive study of the environmental conditions on the Southeast Side and potential pollution output of S.H. Bell."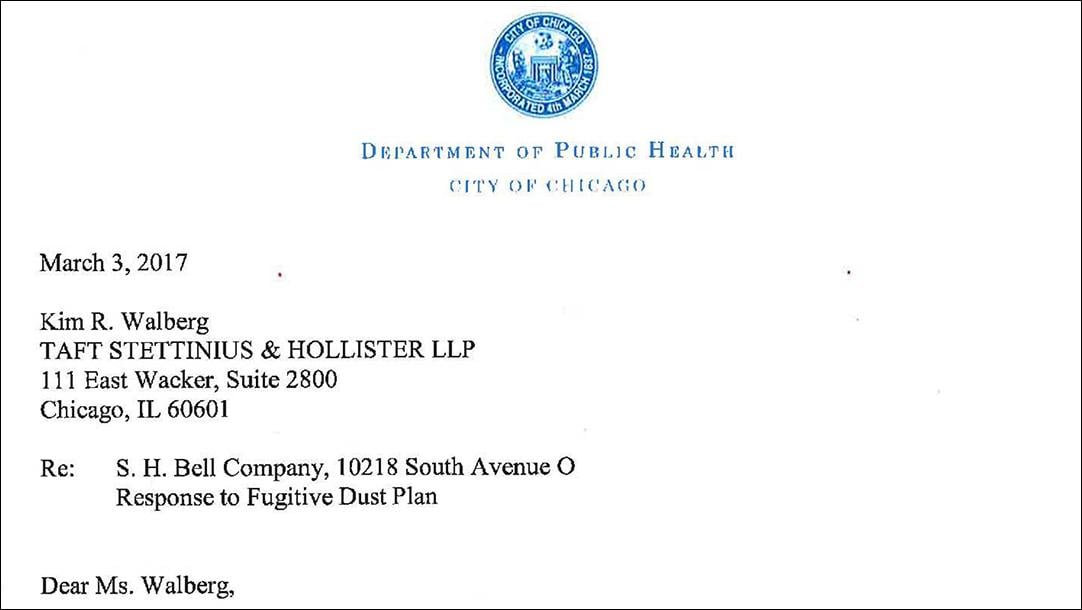 Document: March 3 letter from Chicago Department of Public Health to S.H. Bell In December, the EPA announced a settlement with S.H. Bell requiring the company to take steps to reduce dust emissions. S.H. Bell also agreed to pay a $100,000 civil penalty but did not admit to any wrongdoing.
But two months after the settlement, on Feb. 1, CDPH wrote in a letter to the company that it had "found that S.H. Bell's implementation of its current Fugitive Dust Plan has not ensured the suppression of fugitive dust as evidenced by recent City inspections, as well as findings by the U.S. EPA."
S.H. Bell has said it is not the sole emitter of manganese dust on Chicago's Southeast Side and that "there is no public health risk attributable to manganese" from its Chicago facility.
The company said it has invested $1.2 million in dust control measures at its Chicago facility since 2014 and is spending an additional $650,000 on two baghouses, which are used to collect dust.
In its March 3 press release, CDPH highlighted new rules adopted by the city in 2014 requiring bulk storage facilities to minimize dust emissions, which led to the closing of one facility and ending of bulk material storage at another.
"The city will take these same efforts to investigate and remedy any potential pollution from manganese or otherwise," CDPH said in the release.
Follow Alex Ruppenthal on Twitter: @arupp
---
Related stories: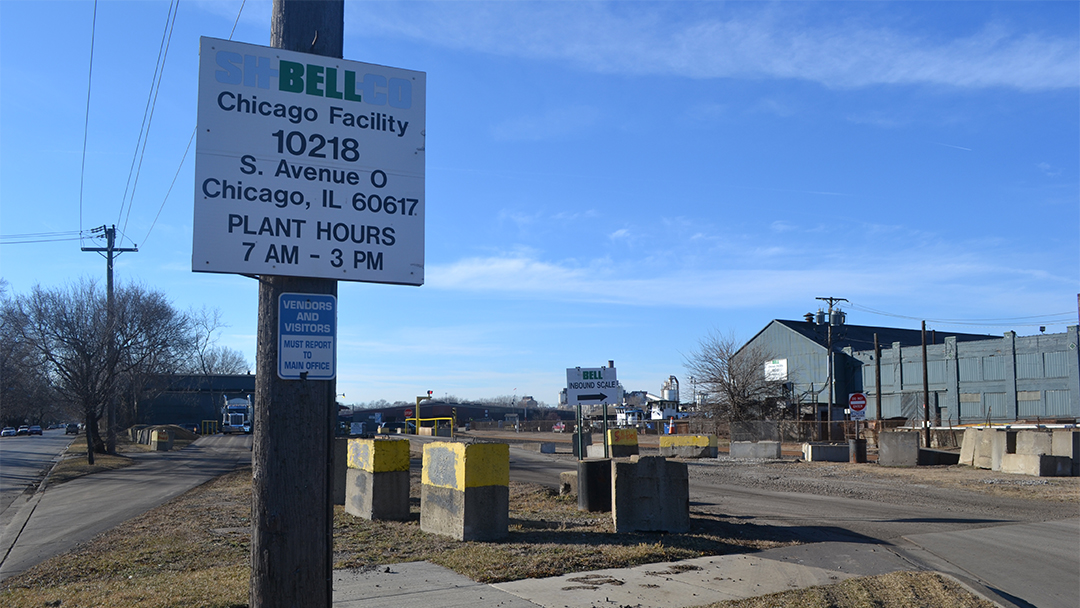 Chicago Facility Linked to Manganese Meets Air-Monitor Deadline
March 1: A company under pressure from the EPA over potentially harmful emissions of manganese dust has met the agency's March 1 deadline for installing air monitors at its Chicago facility.
Despite 'Activist Fatigue,' Chicago Community Addresses Manganese
Feb. 23: A group of Southeast Side residents and activists met earlier this month to formulate a plan for confronting the latest threat of pollution in one of Chicago's most industrialized areas.
---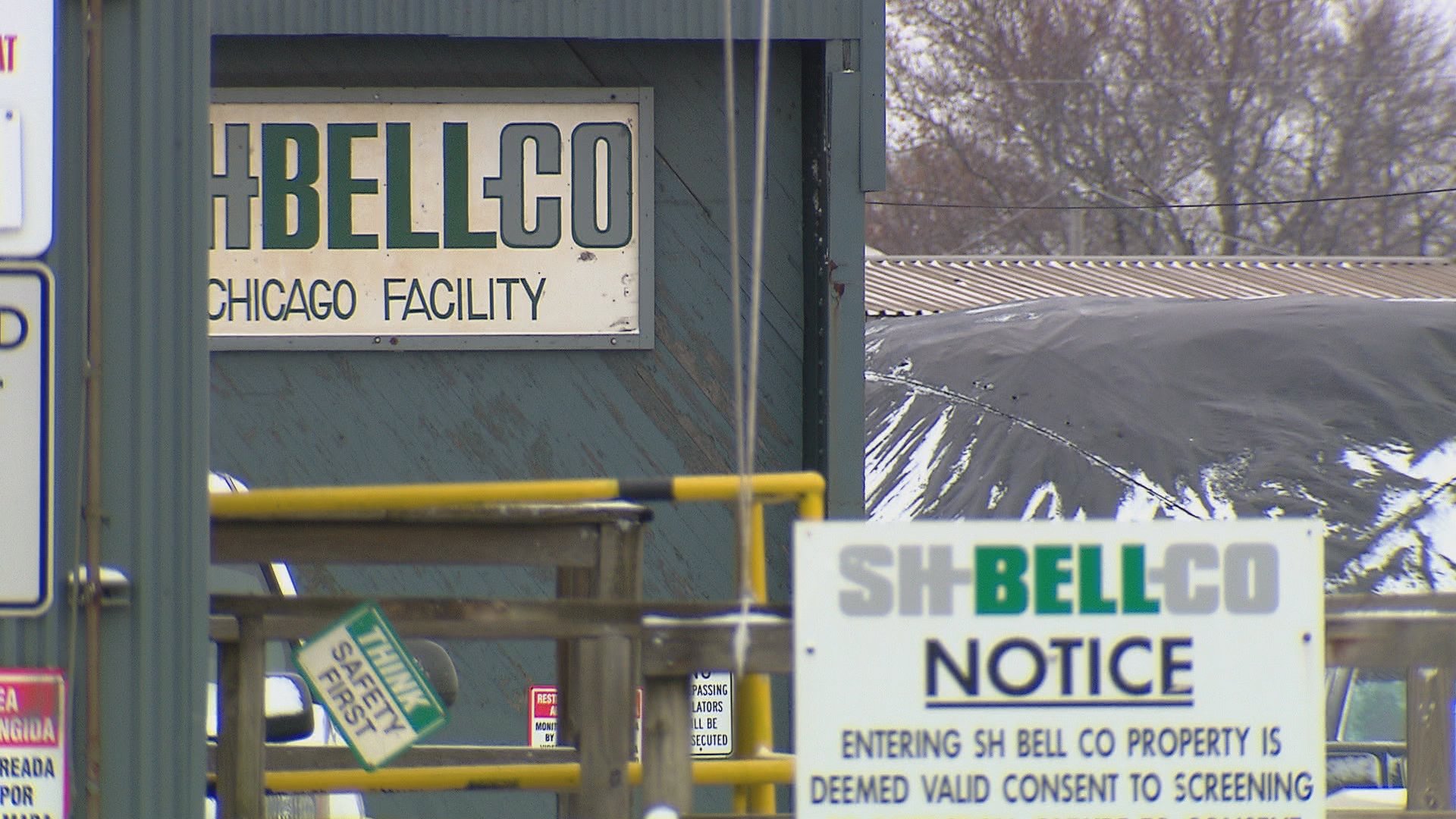 'Public Health Hazard' in Ohio Has Chicago Community Concerned
Feb. 16: The carefully documented history of manganese emissions in a small Ohio city serves as a warning for those concerned about newly discovered manganese concentrations on Chicago's Far Southeast Side.