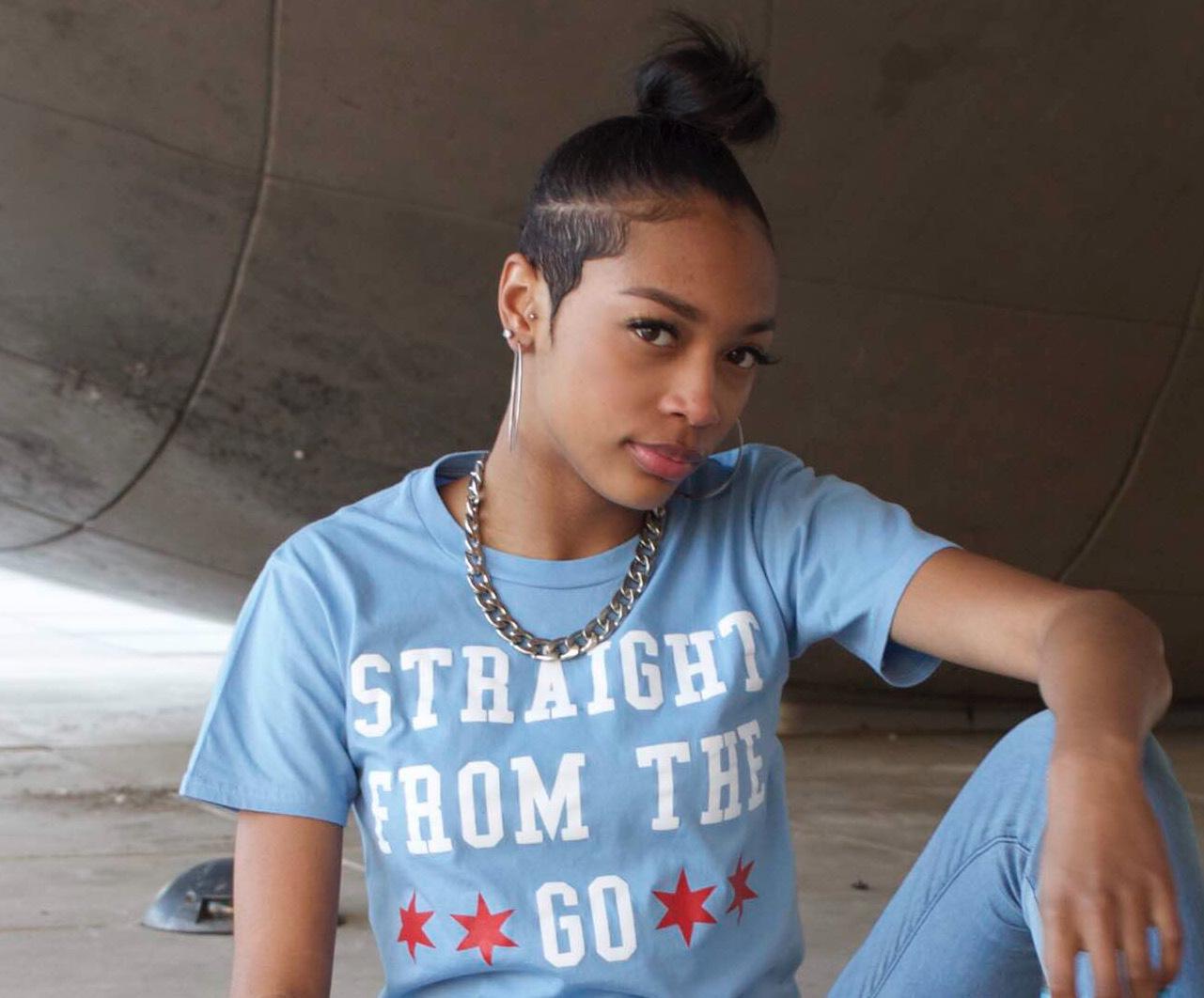 Raven Smith is the youngest leadership award recipient in decades. (Courtesy of Reina Smith)
Raven Smith was walking to high school through the Roseland community last winter when she was struck with an idea: to create a brand that would reflect the Chicago she wanted to see.
Now a freshman at the University of Missouri, Smith is preparing to accept a leadership award for launching the Straight From The Go clothing line at the Chicago Neighborhood Development Awards on Tuesday.
"I never expected (it) to blow up how it did, and that's always rewarding," Smith said Monday before boarding a flight to Chicago.
Smith says Straight From The Go, which includes branded T-shirts, sweatshirts and hats, is a reference to all the positive elements of the city – "The Go," as her generation calls it.
Through the project, Smith is trying to change the perception of the city, which has grabbed national headlines for rising violence. Smith says gun violence has personally affected her friends and family members.
And while her motivation for Straight From The Go was originally a reaction to that side of the city, Smith says that has since changed. "It started with gun violence, but now it's saying that even we can go and fight breast cancer, we can go and do something positive," Smith explained. "It's showing that we're so much more than just gun violence."
"When people think of Chicago, we want them to think of all the positive things going on in the city," Smith said.    
That message appears to have struck a chord. Smith first ordered a handful of shirts with the logo and Chicago flag-inspired design last March, selling them out of her backpack at school. Since then, she's sold 5,000 shirts and, along with her mother Raina—who has also served as a partner throughout the process—is forming an advisory board to plan business expansion.
Raina believes her daughter is making an impact beyond fashion.
"It shows other young people that there are opportunities for them too," Reina said. "You set the bar, you set the stage."
Smith has some high-profile fans, too. She's received congratulatory and encouraging phone calls from Mayor Rahm Emanuel, and former first lady Michelle Obama has also acknowledged her work.
On Tuesday, Smith will be one of two individuals selected by the Local Initiatives Support Corporation (LISC) to receive personal awards at the Chicago Neighborhood Development Awards. She also happens to be the youngest recipient of the award, by decades, in its history.
"I was so excited and shocked when I heard about the award," Smith said.
Established in 1995 by the LISC, the awards program recognizes the impact nonprofits and for-profit organizations and individuals have made in the city.
"Community development work is extremely difficult but because it's performed by people in neighborhoods, there isn't always a lot of recognition," said Meghan Harte, executive director of Chicago LISC.
"A lot of people her age are focused on the negative and themselves, but she's focused on the positive and the collective," Harte said. "We haven't seen the end of Raven, this is just the beginning."
---
Related stories: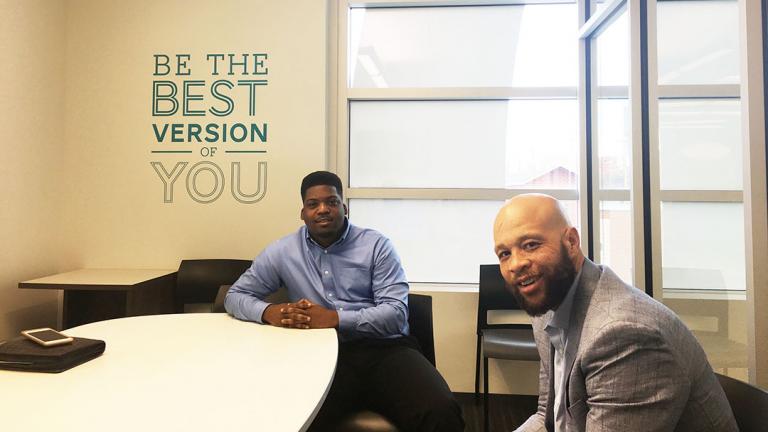 'Positive Vibes' in North Lawndale an Alternative to Crime Narrative
Feb. 21: North Lawndale native Patrick Daniels says his neighborhood is defined by more than violence, and he's working to change that narrative at UCAN.
---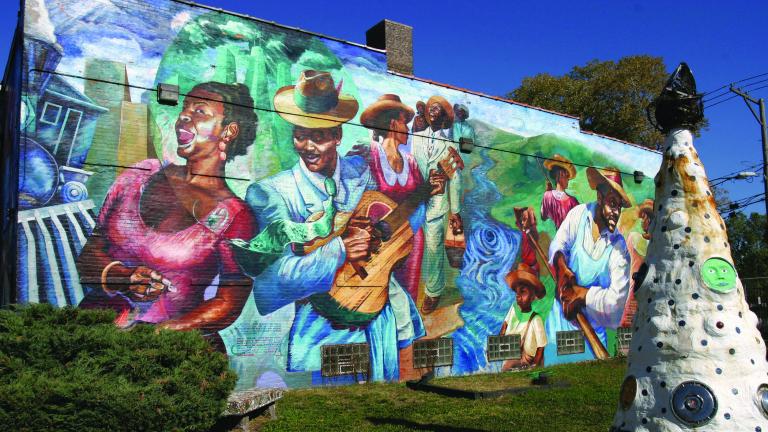 Neighborhood Project Aims to Grow Chicago's Public Art Profile
Feb. 21: New murals, sculpture and other works of public art are coming to each of Chicago's 50 wards as part of the city's Year of Public Art initiative.
---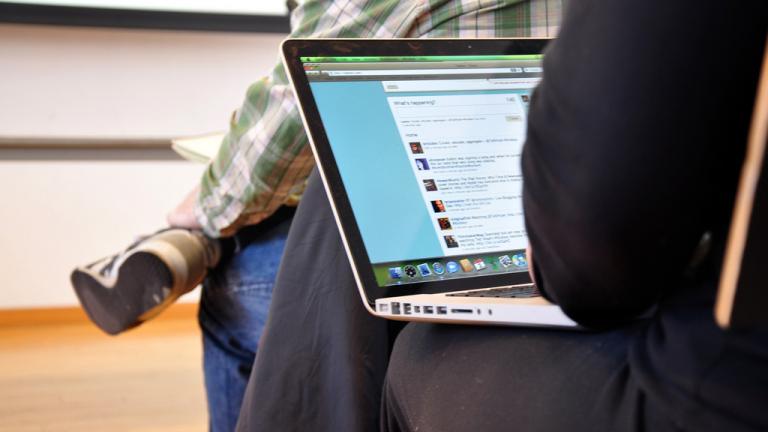 How Social Media is Being Used to Prevent Chicago Violence
Feb. 10: Social media has been criticized for inciting violence, but it can also be used to prevent it. How the public and private sectors are using platforms like Twitter as a "tool" for doing just that.
---