The Cook County Sherriff's Office and SafeLab have employed different techniques to use social media as a way to prevent violence in Chicago. (Raffi Asdourian / Flickr)
A video streamed live on Facebook in early January shows a young man being gagged, beaten and taunted as a small group of individuals jeer in the background. The video was on the social media platform for nearly 30 minutes and at one point appeared to have 16,000 real-time viewers.
On Friday, the defendants in that case stood before a judge in Chicago and pled not guilty to criminal charges stemming from the incident.
"Young people have always made bad decisions around connectivity and activity," said Dr. Desmond Patton, a former Chicago social worker who is now a professor at Columbia University. "At the end of the day, what's most important to them is their peer networks."
Social media platforms have come under scrutiny in recent years for allowing users to post content that often incites violence. In Chicago, posts on Facebook, Twitter and Instagram have been directly linked to violence between gangs.
In response, the private and public sectors now use social media as a means to identify threats of violence and a tool to prevent violence from occurring.
For example, the Cook County Sherriff's Office employs seven analysts whose day-to-day work consists of evaluating tips and threats that stem from social media. They first started using social media in this way about three years ago.
Rather than spending hours sifting through various platforms looking for threats, the officers turn to it after receiving specific tips, or if an investigator puts in a request.
"Social media is nothing more than a tool that you have in a tool box to use to try to help you fight the violence and crime," said Bradley Curry, bureau chief of corrections, courts, intelligence and investigations at the Cook County Sheriff's Office. "Everything starts with a tip; it's not something we just start randomly searching."
These procedures include advising investigators and getting consent to search deeper into information, which at times has raised concerns over privacy.
"All the information they're able to gather is public information, it's open-sourced," Curry explained.
But using social media to investigate specific people has received backlash. Due to concerns about privacy and racial targeting, Facebook and Twitter in November blocked Geofeedia from accessing its data. The site uses location-based analytics to provide maps displaying content and location of posts in real time.
Curry said such policy changes from big social media players can make his job harder.
"Let's say there was a threat that somebody was going to carry a gun to a school, you could put a map around that area and find out if anybody was talking about who the person was," Curry said. "Now that [Geofeedia] is no longer available, it's made the job much more difficult."
Curry said the use of pseudonyms, the issue of credibility and the sheer volume of posts pose additional challenges. The office is continuously looking for tools to enhance the effectiveness in using social media to prevent violence, but have yet to find anything tangible.
"Technology is usually ahead of us, ahead of law enforcement," Curry said. "But as long as people continue to use public information and accounts, it'll be a good tool for law enforcement for many years."
At Columbia, Patton is also thinking of ways social media can be used to curb Chicago's violence. Along with a team of computer scientists and social work students, Patton has launched SafeLab, a computational system which mines social media posts to identify threats of violence. By dissecting language, hashtags and emoji, Patton's team is able to share information with organizations in Chicago and other cities struggling with an increase in violence.
Patton said it was an argument that erupted on Twitter between Chicago rappers Chief Keef and Lil JoJo that initially prompted him to explore the overlap between social media and violence. At the time, he was earning his Ph.D. at the University of Chicago. Now, his SafeLab initiative is able to detect sadness and aggression in Twitter data. 
The data Patton uses to power SafeLabs was pulled from the Twitter profile of Gakirah Barnes, a former Chicago gang member with a long rap sheet and a lot of social influence.
"She was very active on Twitter," Patton said. "She had over 27,000 tweets in three years, and had a following of around 5,000 people. Oftentimes gang members from rival groups follow each other."
Pulling from Barnes' public data allowed Patton and his team access to individuals connected to Barnes. SafeLab now has a database of around 9,000 users and around 2 million tweets.
While the statistics are important, Patton is more concerned with the qualitative content – the conditions and emotions being discussed on the platform. 
Through its reasearch of tweets, for example, SafeLab has found that for some individuals who turn to social media to grieve or mourn a death, there's a turning point at which they may become aggressive. Patton hopes to identify those turning points and communicate them to organizations before aggression takes the place of mourning.
Part of the challenges in identifying these points is the complex and often cryptic language individuals use. The team has begun chipping away at this, and credits the community experts, individuals who consult on the program and live in the neighborhoods where the violence is occurring.
"Just the use of emojis can be an indicator of what's to come," Patton said. "A young person can use a set of emojis to communicate a violent event. For example, an angry face, a gun and a running man suggest 'I'm chasing you.'"
However, the specificity of the threats being made often poses a problem.
"You may have addresses and numbers that are just about a particular block, so they may use it to indicate there's something going on but if you're not from that space you won't get it."
In that sense, SafeLab is working to expand its vocabulary, as well as its approach to the nuanced topic of social media and violence.
"We're really interested in having a holistic understand of what's happening on social media," Patton said. "Oftentimes social media is telling us about the community conditions, and these are things we can do something about."
---
Related stories: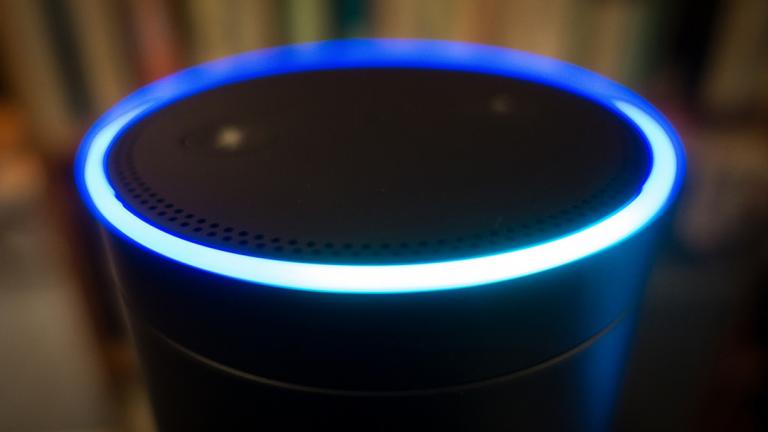 Privacy in the Age of Voice-Activated Digital Assistants
Jan. 12: Amazon's voice-activated digital assistant is a hot seller, but there are privacy issues.
---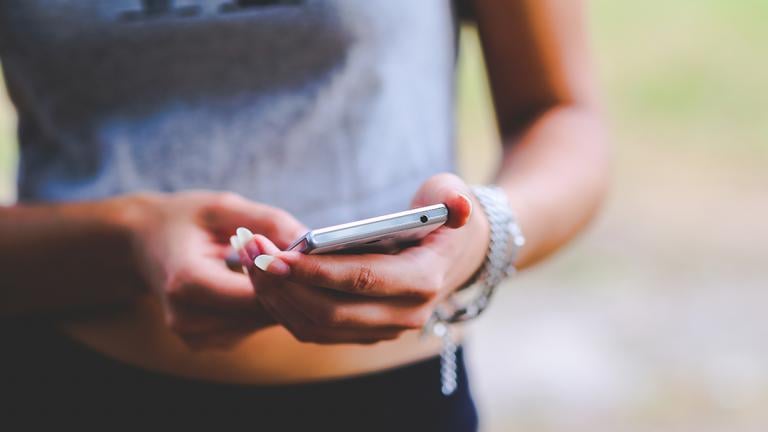 Does Social Media Perpetuate Youth Violence?
Jan. 9: Social media has become a ubiquitous fixture of our daily lives. We discuss the varying effects of such digital communication tools on young people.
---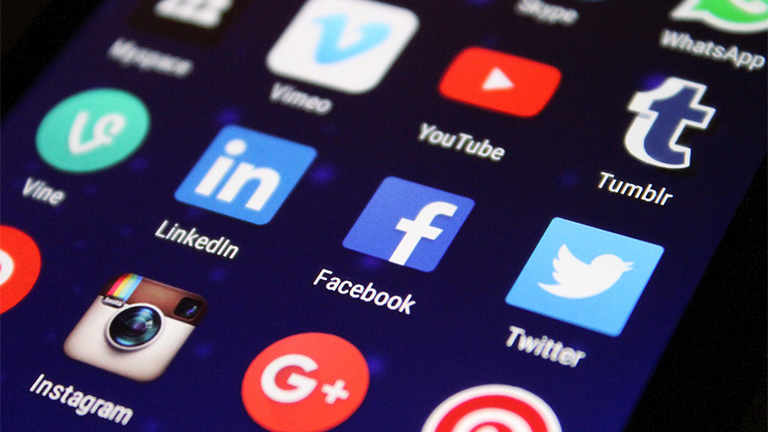 Social Media, Videos Fuel Gang Violence, Notoriety
June 29, 2016: As Chicago struggles to understand and control rising gun violence, there may be insight to be found in social media.
---