Neil Shubin has traveled the world in search of fossils to help better understand evolutionary origins.
The University of Chicago paleontologist has led expeditions in Canada, Africa, Asia and Greenland, and he's recently returned from his first-ever fossil hunt in Antarctica.
Shubin says the reason he went to Antarctica hunting fossils was down to the age of the rocks there.
"It turns out the rocks are perfect to find fossils," says Shubin. "And not just any fossils, some of the earliest fish fossils that tell us about all the major groups of land-living animals today."
Before going to Antarctica, Shubin and his team – which included an expert mountaineer because of the challenging and at times dangerous terrain – first had to demonstrate they were fit enough physically to handle the conditions.
"The first thing you have to do to physically get there is to physically qualify," says Shubin. "You have to apply to the U.S. Antarctic program… it took me about 20 visits to the doctor to get physically qualified to go."
After arriving at McMurdo Station in Antarctica, Shubin and his team then had to spend about 10 days training for the icy conditions and potentially treacherous terrain. The sites where the team searched for fossils were "like the Grand Canyon only filled with ice and glaciers," Shubin said.
While getting to and working at the exploration site may have been challenging, ultimately Shubin and his team were rewarded by what they found.
"This is one of the most fossil-rich areas I have ever worked in," said Shubin. "We found small fossils, we found large fossils. We found fossils from all different kinds of fish almost from the first day in the field. It was truly remarkable."
---
Related stories: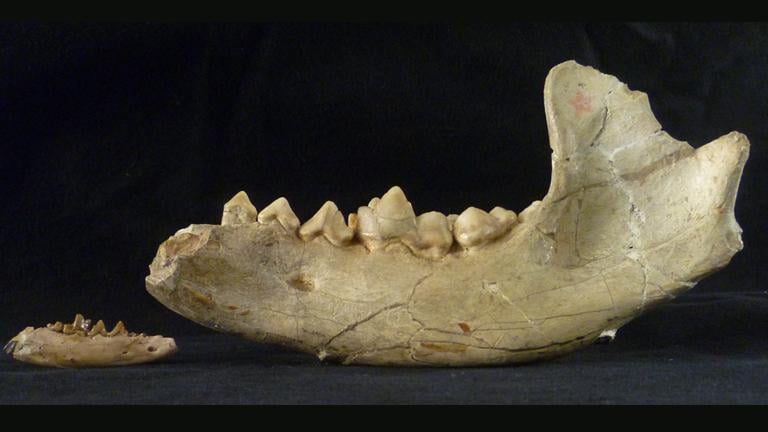 Field Museum Fossil Identified as Early Relative of Dogs, Bears
Oct. 14: Thanks to an inquisitive Field Museum researcher, a nearly 40-million-year-old fossil housed at the institution has been identified as one of the earliest relatives of dogs, bears and foxes known as a beardog.
---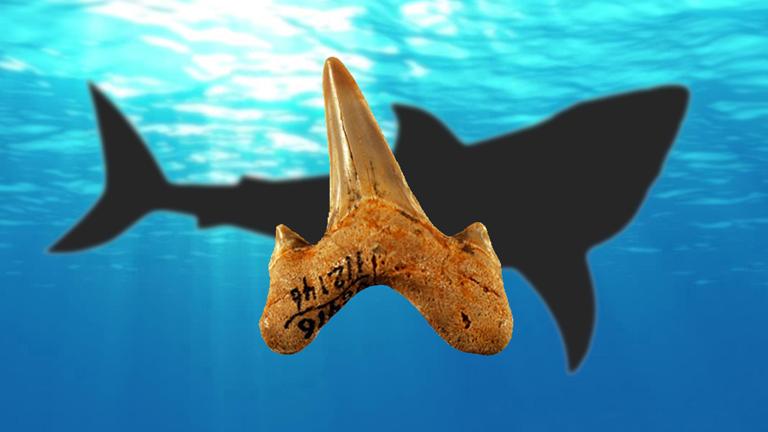 DePaul Professor Discovers New Prehistoric Shark
Oct. 20: About 20 million years ago, a 13-foot predator swam in warm, shallow seas across the globe. This extinct shark was recently discovered by an international team of researchers led by a DePaul University professor.
---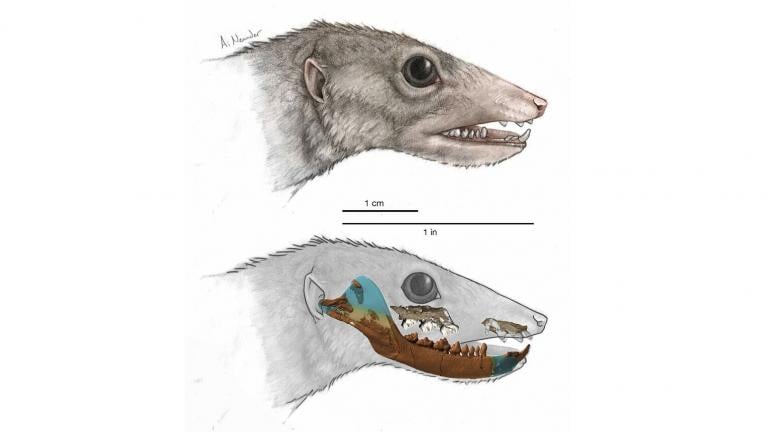 Fossilized Jaw Bone Reveals Early Evolution of Mammals
Jan. 5, 2016: A new high-tech analysis of the fossilized jaw bone of Haramiyavia clemmenseni, one of our earliest ancestors, is shedding new light on the mammalian family tree.
---