The jawbone of a newly reclassified beardog fossil (Field Museum specimen no. PM423), left, is shown in comparison with the jawbone of a larger beardog (specimen No. P12029) that lived approximately 22 million years later. (© Susumu Tomiya / The Field Museum)
Thanks to an inquisitive Field Museum researcher, a nearly 40-million-year-old fossil housed at the institution has been identified as one of the earliest relatives of dogs, bears and foxes known as a beardog.
"One day I just came across this very interesting-looking pair of jaws of a small carnivore," said Susumu Tomiya, a postdoctoral researcher at the Field Museum. "It just stood out as something very unique to me, and it had been identified as a very primitive sort of generic-looking carnivore without a clear implication as to where in the carnivore family tree the animal fit.
"But the teeth of the jaws reminded me of some of the later and much larger carnivores known as beardogs," he added.
The teeth appeared to have been adapted for crushing food, suggesting that the animal ate more than just meat and could have consumed foods like berries and insects, like foxes do today, he said. "Subtle dental features like these gave me the first hint that the animal was actually related to well-known beardogs from later periods."
Beardogs are an extinct group of carnivores that roamed the northern hemisphere around 40 million years ago and diversified into bear-like, fox-like and dog-like forms. "They're a quite successful group of carnivores that evolved alongside the ancestors of living dogs, bears and weasels, and so on," Tomiya said.
While the most well-known types of beardogs were as big as modern day brown bears, the fossil discovered at the Field Museum was about the size of a Chihuahua.
An artist's reconstruction of an early beardog from Texas (ca. 38 million year-old), based on fossils of Angelarctocyon australis and Gustafsonia cognita. (© Monica Jurik / The Field Museum)
To determine whether the fossil was an early beardog, Tomiya compared it to many others, including a very similar fossil housed at the University of Texas at Austin. Although the UT fossil was missing its lower jaws, it had a well-preserved back portion of the skull which provides key identifying information about these animals, Tomiya said.
Researchers created a 3-D digital reconstruction of this skull using a high-resolution X-ray CT scan. The digital imaging, along with analyses of the specimens, revealed that these fossils "represent some of the earliest, most primitive members of the beardog family," Tomiya said. The newly classified animals lived 37-38 million years ago in what's now southwestern Texas.
Each fossil represents a new genus, the taxonomic rank above species, and were renamed Gustafsonia cognita (in honor of Eric Gustafson, who first described beardogs) and Angelacrtocyon australis (which means "messenger beardog" in honor of the beardogs that evolved down the line).
"We knew very little about the very beginning of the beardog history, so just re-identifying these species as members of the beardog family substantially increases our knowledge," Tomiya said. "Beardogs are an important group of carnivores that show up for the first time in the record around 40 million years ago and then persisted for at least 30 million years. They made it to all of the northern continents as well as Africa."
Understanding more about the evolutionary history of beardogs can provide more insight about the evolution of other carnivores. "Beardogs happen to be extinct today, but I think learning more about their history is important for a better understanding of where living dogs come from and on how their diversity has been shaped over millions of years," he added.
Follow Kristen Thometz on Twitter: @kristenthometz
---
Related stories: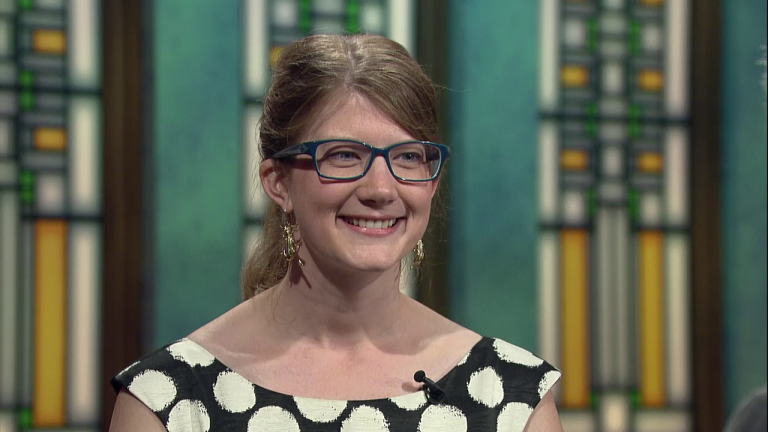 Emily Graslie Launches 'Natural News' Series
Oct. 3: The Field Museum's Chief Curiosity Correspondent has a new show and she's here to tell us all about it.
---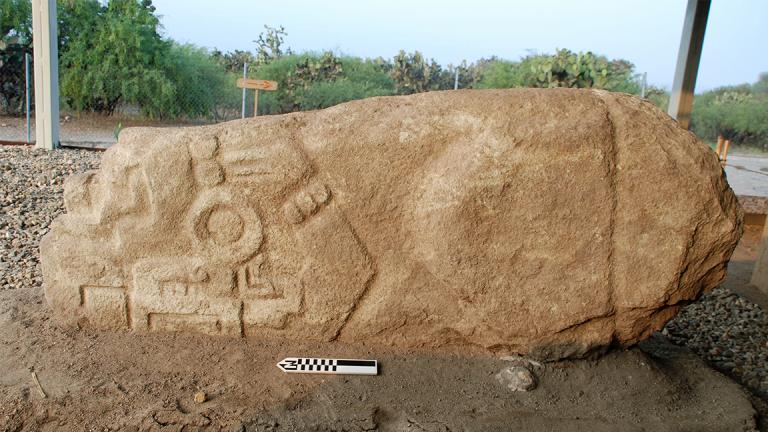 Field Museum Archaeologists Find Centuries-Old Crocodile Stone
Sept. 2: Field Museum archaeologists made an unexpected find while excavating an the site of an ancient city in southern Mexico.
---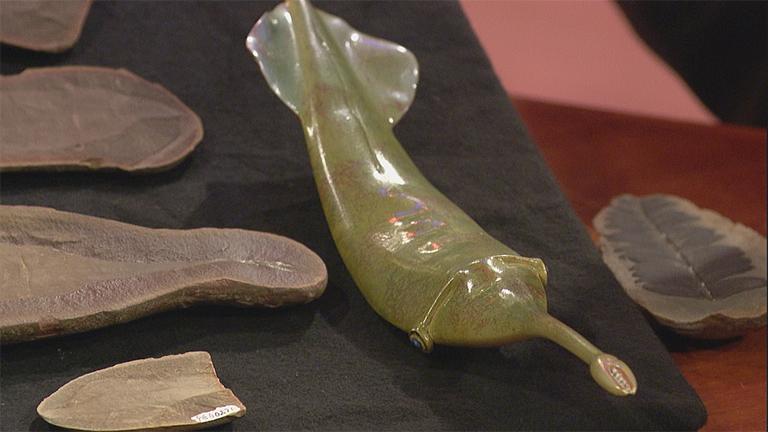 Field Museum Scientists Reveal Tully Monster's True Nature
April 4: Nearly 60 years ago, an amateur fossil collector named Francis Tully stumbled upon an incredibly peculiar fossil. The odd jumble of physical attributes – a tube-shaped body, eyes on stalks, and a long, skinny snout with a claw or jaw at the end – looked like they would be more at home in a Dr. Seuss book than in the swamps of Illinois.
---