O'Hare International Airport has long been a critical aviation hub and engine of economic growth for the city. But it now finds itself falling behind other U.S. airports in terms of passenger growth.
Negotiations are currently underway between the city and United and American Airlines, and other smaller airlines, over a new gate lease agreement that could determine O'Hare's future development for a generation.
The two airlines are responsible for more than 80 percent of the airport's traffic and have exclusive rights to 89 percent of the 168 domestic gates, according to Crain's Chicago Business. That dominance has effectively given the two carriers a veto over new developments because major projects are funded by the landing fees collected from airlines.
But in May 2018, the existing master gate lease will finally expire after 30 years. After a period of consolidation, both United and American are reported to be keen to expand the number of gates at O'Hare. That's something the city wants too, but it also wants to create more competition amongst airlines using what is still the second-busiest airport in the country – in terms of flights.
Joining us to talk about what's at stake are John Pletz, who covers aviation for Crain's Chicago Business, and Joseph Schwieterman, a transportation expert and professor of public service and director of the Chaddick Institute for Metropolitan Development at DePaul University. He is also the author of the book "Terminal Town: An Illustrated Guide to Chicago's Airport, Bus Depot and Train Stations, 1939 – Present."
---
Related stories: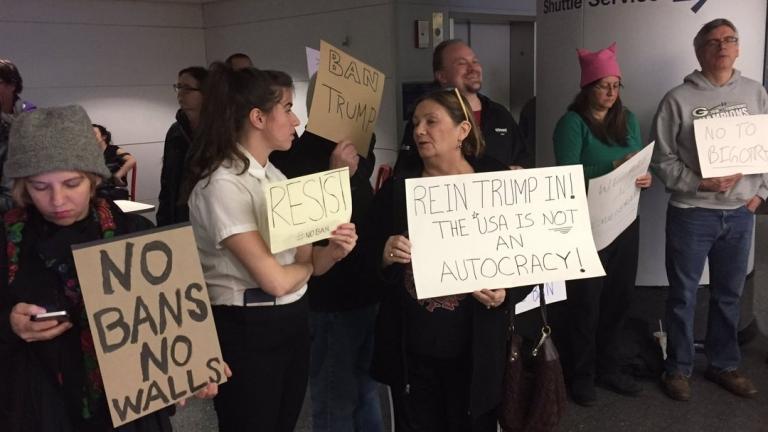 Refugees, Visa and Green Card Holders Detained, Turned Away at O'Hare
Jan. 29: What began as a regular Saturday at O'Hare International Airport grew into a dizzying scene of demonstrators and attorneys working feverishly to release travelers who had been detained by U.S. customs and border patrol officials.
---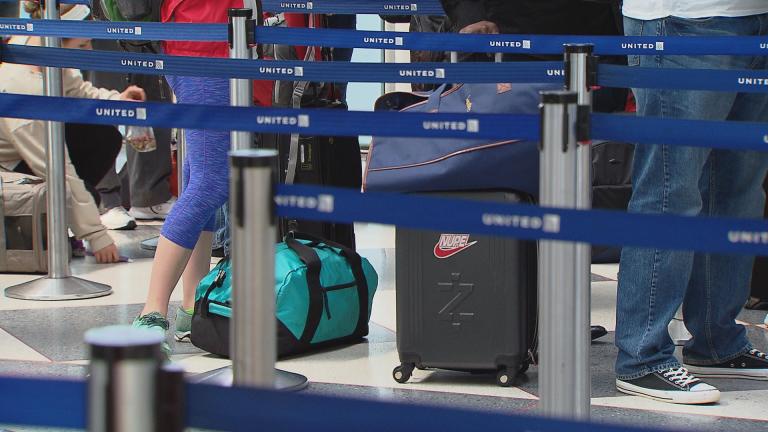 The Airport Security Balancing Act
Jan. 10: After the shooting at a baggage claim in Fort Lauderdale, Florida, can extending the airport security perimeter keep travelers safer?
---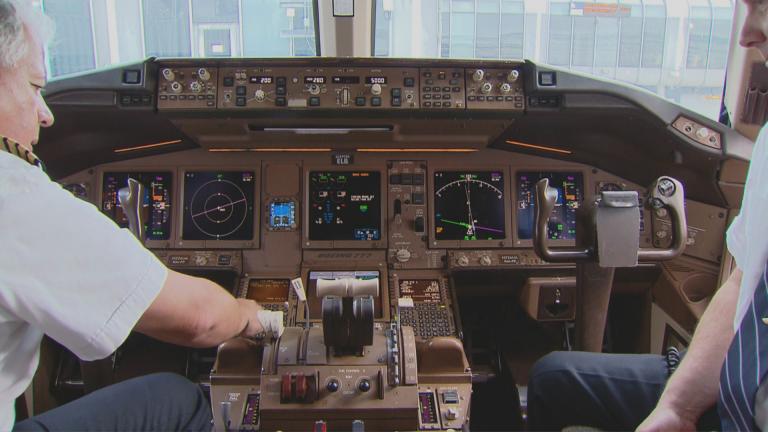 Chicago Airports Get Air Traffic Communications Upgrade
Dec. 15: Chicago's air traffic controllers and the pilots they guide have a new way of communicating that officials say will improve speed and safety. We explain how it works.
---