Video: We discuss the tax with Tanya Triche of the Illinois Retail Merchants Association; and Jordan Parker, founder and director of Bring Your Bag Chicago. Video produced by Alexandra Silets.
---
Trips to retailers may become additionally taxing for Chicagoans starting in February as the checkout bag tax is set to go into effect on the first of the month.
Customers will pay a 7-cent tax on each paper and plastic bag provided by stores to carry out items in all Chicago retail stores. Five cents of the tax will go toward the city, while the remaining two will be pocketed by retailers.
The tax is part of a citywide ordinance intended to curb the use of disposable bags, and its passage makes Chicago one of 12 major cities nationwide which enacted bag bans and fees. Studies published by the National Tax Association have found that these taxes lead to a reduction in the use of disposable bags; the overall economic and environmental impacts are still being debated.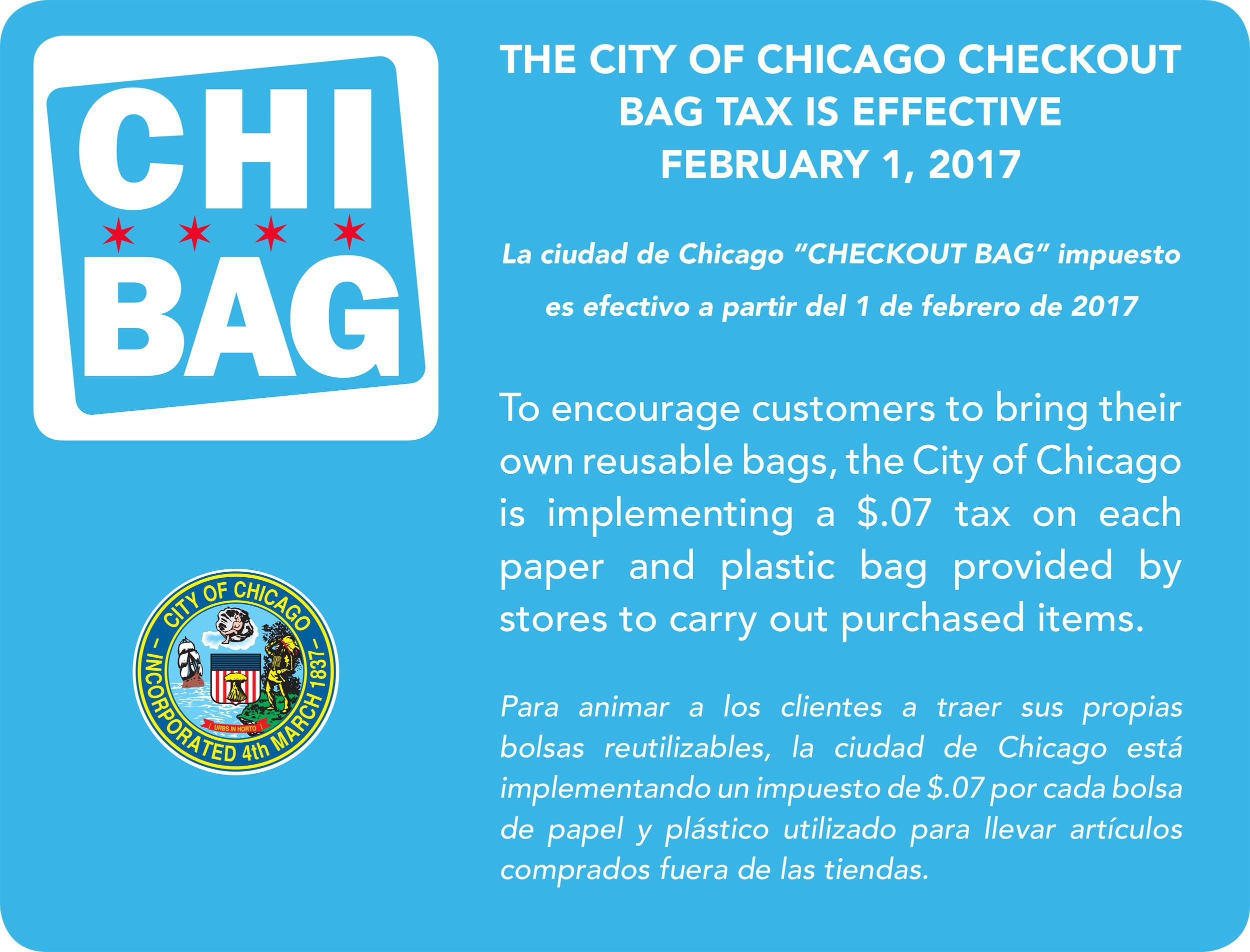 Click to enlarge image of city placard detailing checkout bag tax. The city posted a bilingual placard on its website that retailers may use to remind patrons of the upcoming tax. Supermarket chain Jewel-Osco, which has 36 stores in the city, has placed similar signs in all of its 186 stores across the state.
"Cashiers have [also] been placing flyers in bags and talking to customers about the tax while encouraging them to bring their own bags," Jewel-Osco's communication manager Mary Frances Trucco said.
While Chicagoans may see the last digit of their bills rise by multiples of seven during the first few months, a handful of bags—listed below—fall into the non-taxable or exempt category.

Non-taxable, exempt categories as stated in the ordinance:
These include paper and plastic bags intended and designed for use by customers inside a store to:
Package loose bulk items, such as fruit, vegetables, nuts, grains, candy, cookies or small hardware items  
Contain or wrap frozen foods, meat or fish, whether prepackaged or not contain or wrap flowers, potted plants or other damp items
Segregate food or merchandise that could damage or contaminate other food or merchandise when placed together in a bag
Contain unwrapped prepared foods or bakery goods
Other non-taxable examples include:
Bags provided by a pharmacist to contain prescription drugs
Bags sold in packages containing multiple bags intended for use as garbage bags, pet waste bags or yard waste bags
Bags provided by a dine-in or take-out restaurant to contain food or drink purchased by the restaurant's customers
Bags of any type that customers bring to a store for their own use or to carry away from the store goods that are not placed in a bag provided by the store
Newspaper bags 
May the tax be forever in your favor. 
Follow Maya Miller on Twitter: @MayaTMiller
Note: This story was originally published Jan. 23.
---
Related stories: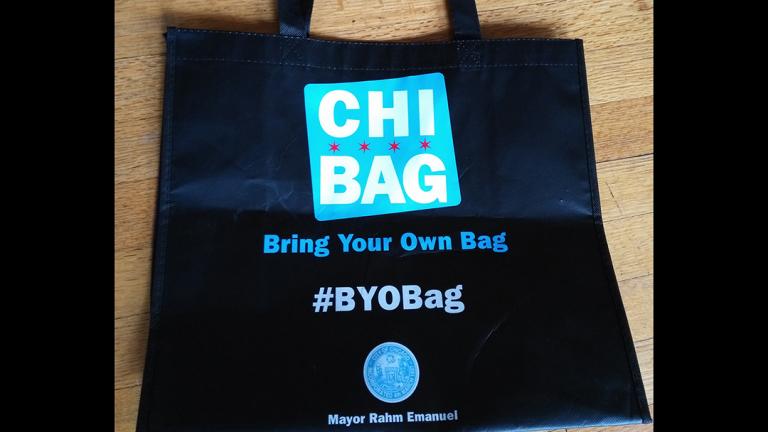 Chicago to Give Away 25,000 Reusable 'ChiBags' for Start of Bag Tax
Jan. 30: Starting Wednesday, customers will pay a 7-cent tax on each paper and plastic bag provided by stores to carry out items in all Chicago retail stores.
---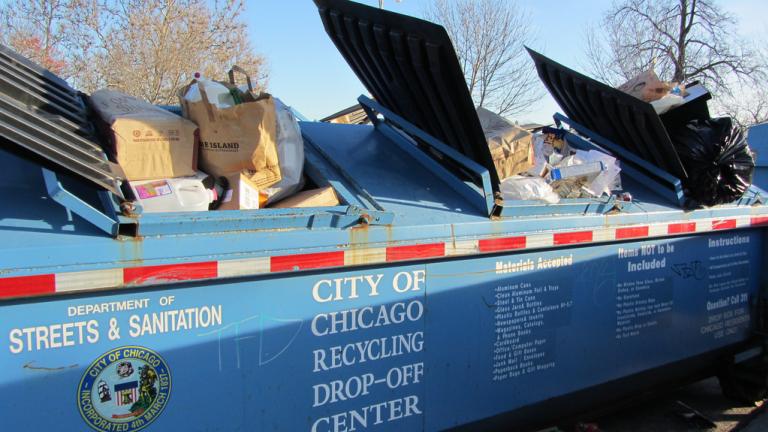 Chicago Counting on Complaints to Enforce New Recycling Ordinance
Jan. 19: Chicago will depend on residents to help enforce the city's updated recycling ordinance – at least initially. The changes, which took effect Jan. 1, mark the first update to the city's recycling rules in 20 years.
---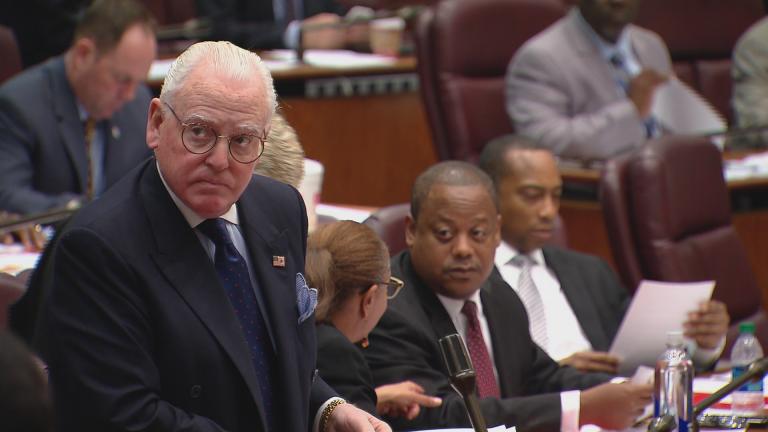 City Council Unanimously Approves Chicago's 2017 Budget
Nov. 16: The $8.2 billion spending plan doesn't contain nearly as much pain for city taxpayers as last year's budget, but grocery shopping could get a bit more expensive.
---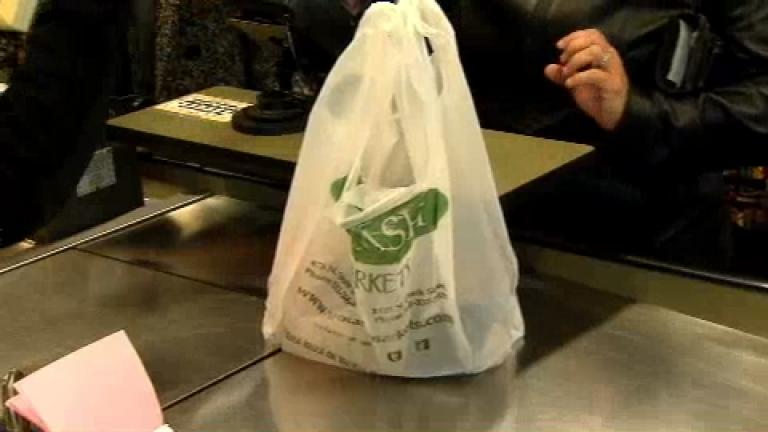 Does Chicago's Plastic Bag Ban Carry Real Weight?
Aug. 10: One year in and the city's ban on flimsy, one-use plastic bags is now fully in effect. But is it really reducing pollution or, as some critics charge, is it actually making the problem worse? Our panel examines the ban's impact.
---