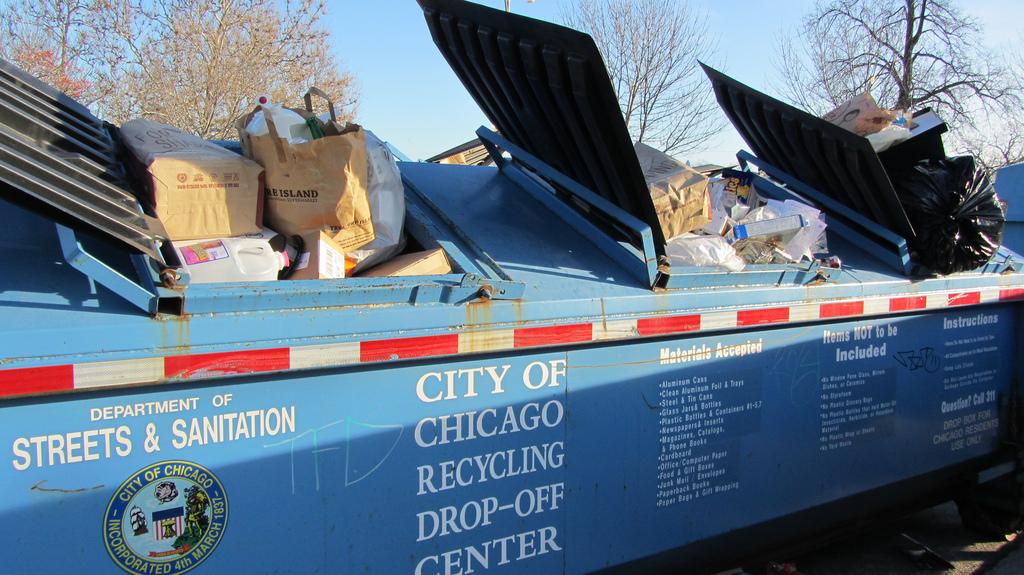 (Brian Johnson and Dane Kantner / Flickr)
Chicago will depend on residents to help enforce the city's updated recycling ordinance – at least initially.
The amended ordinance requires owners of multiunit residential, office and commercial properties to provide bins for single-stream recycling, allowing tenants to discard all recyclables in one place.
The changes, which took effect Jan. 1, mark the first update to the city's recycling ordinance in 20 years.
"It's been a long time coming," said Chris Sauve, director of the city's recycling program. 
Previously, the ordinance required property owners only to have a "working recycling program," Sauve said. 
Without clearly defined standards, some property owners were considered in compliance if they simply told inspectors that their waste management service separated recyclables off-site, he said, even if they didn't provide designated recycling containers at their buildings. 
The old ordinance "was a little too unruly" to enforce, Sauve said, whereas the city's newly revised ordinance provides "extreme clarity for our inspectors to go to a building and say, 'OK, show me how you're recycling in this building.'"
Property owners are still required to educate tenants about recycling options through signage – and they're required to issue a written notice about the changes.
The updated ordinance also strengthens the city's enforcement powers, which now include fines of as much as $5,000, up from a max of $100 previously. 
Buildings found in violation will receive a notice and have 30 days to get in compliance. Inspectors will then issue fines for first ($500-$1,000), second ($1,000-$2,500) and third ($2,500-$5,000) offenses.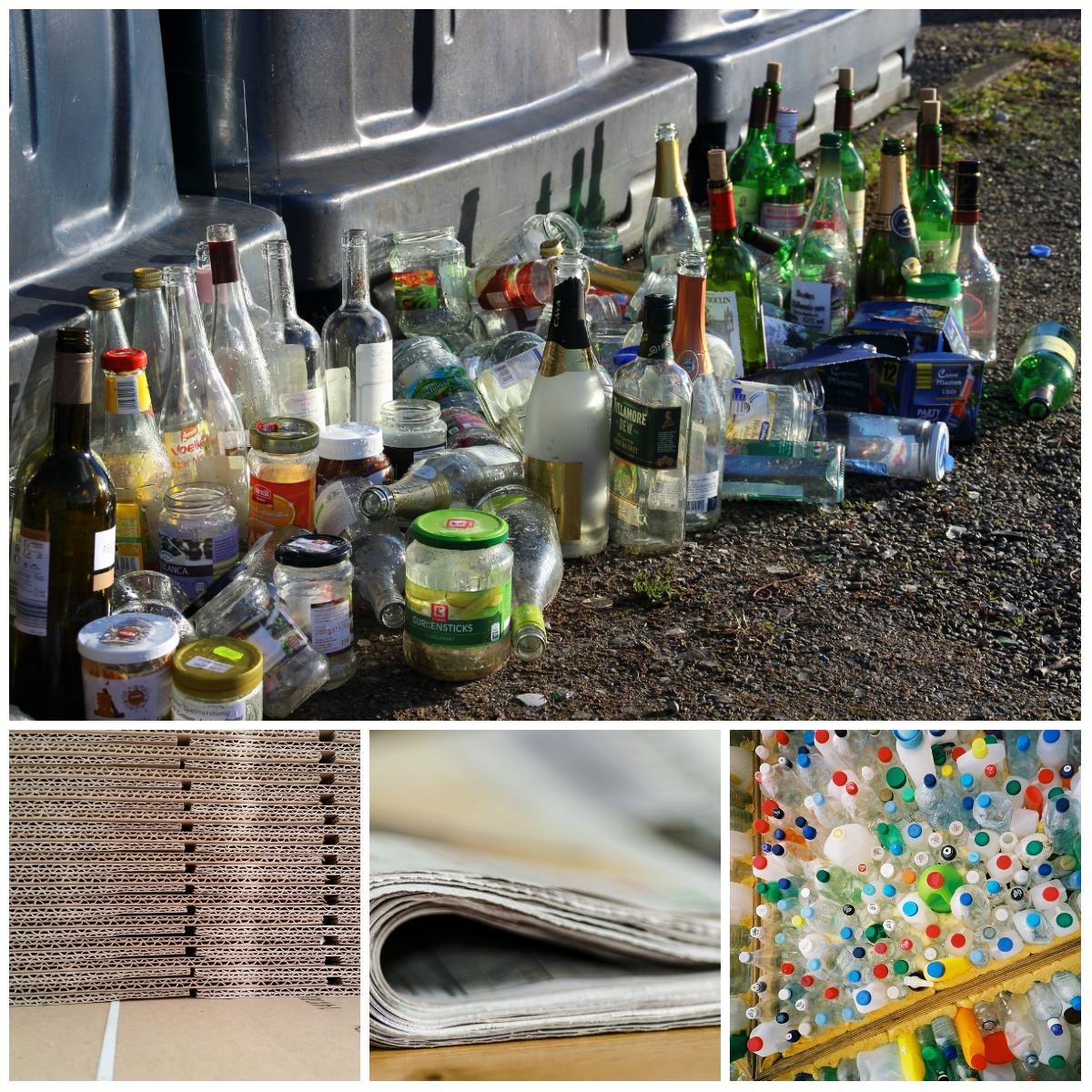 Glass, flattened cardboard, paper and plastic bottles are among the items that can be recycled.
But at least during the first months of 2017, Chicago does not plan to send its team of roughly 180 Bureau of Sanitation employees across the city to check for violations, Sauve said.
"A lot of it is going to be complaint-driven at the outset; folks calling 311," Sauve said. "I've got a strong feeling it's going to be residential buildings that are making the calls."
Residents can report a landlord in violation of the ordinance by calling 311 or via the city's service request website. 
Since June, when the Chicago City Council approved the updated ordinance, Sauve said he has been reaching out to chambers of commerce, apartment associations and other groups to inform them of the changes.
Sauve said he wants to give property owners notice to get in compliance with the new requirements, which the city hopes are a step in improving Chicago's recycling culture, he said.
Chicago has long struggled to keep up with modern recycling programs that take off in other major cities – for example, it wasn't until 2013 that all of the city's 50 wards had blue recycling bins.
Last year, less than 10 percent of the city's garbage was recycled, according to city data – a rate that recycling advocates say was far too low.
"We often get compared to other cities like San Francisco and New York that have had programs like these," Sauve said. "So improving the recycling culture – the blue-cart program is everywhere, now we have this program for residents in other high-density buildings – just getting people accustomed to the fact that recycling is everywhere and it's required."
Follow Alex Ruppenthal on Twitter: @arupp
---
Related stories: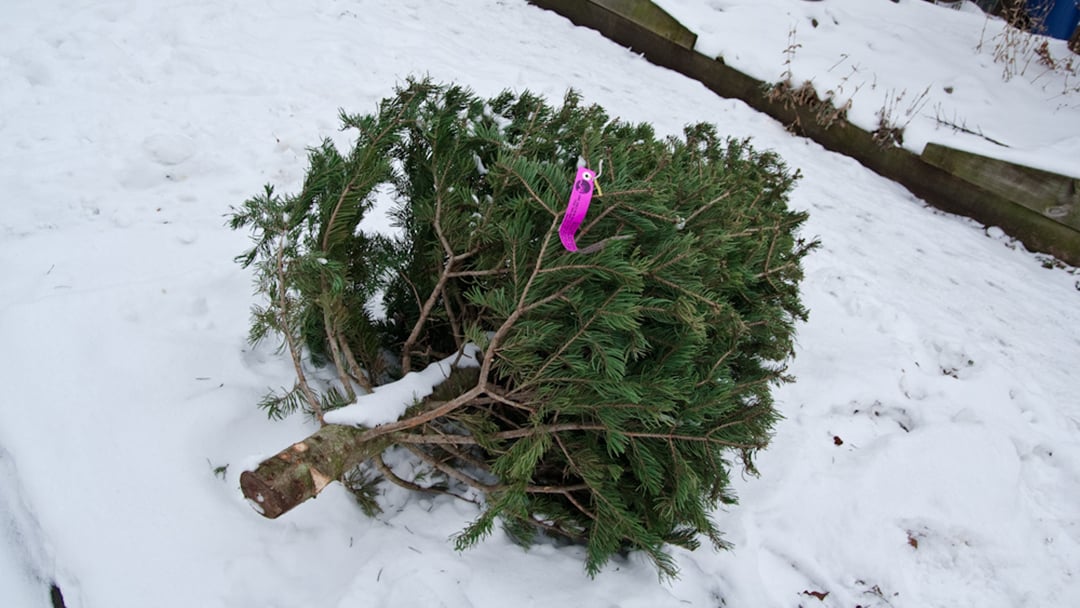 Christmas Tree Recycling Program Begins Tuesday in Chicago
Dec. 30: The city of Chicago is encouraging residents to drop off trees at one of 24 Chicago Park District recycling locations between Jan. 3 and Jan. 21.
---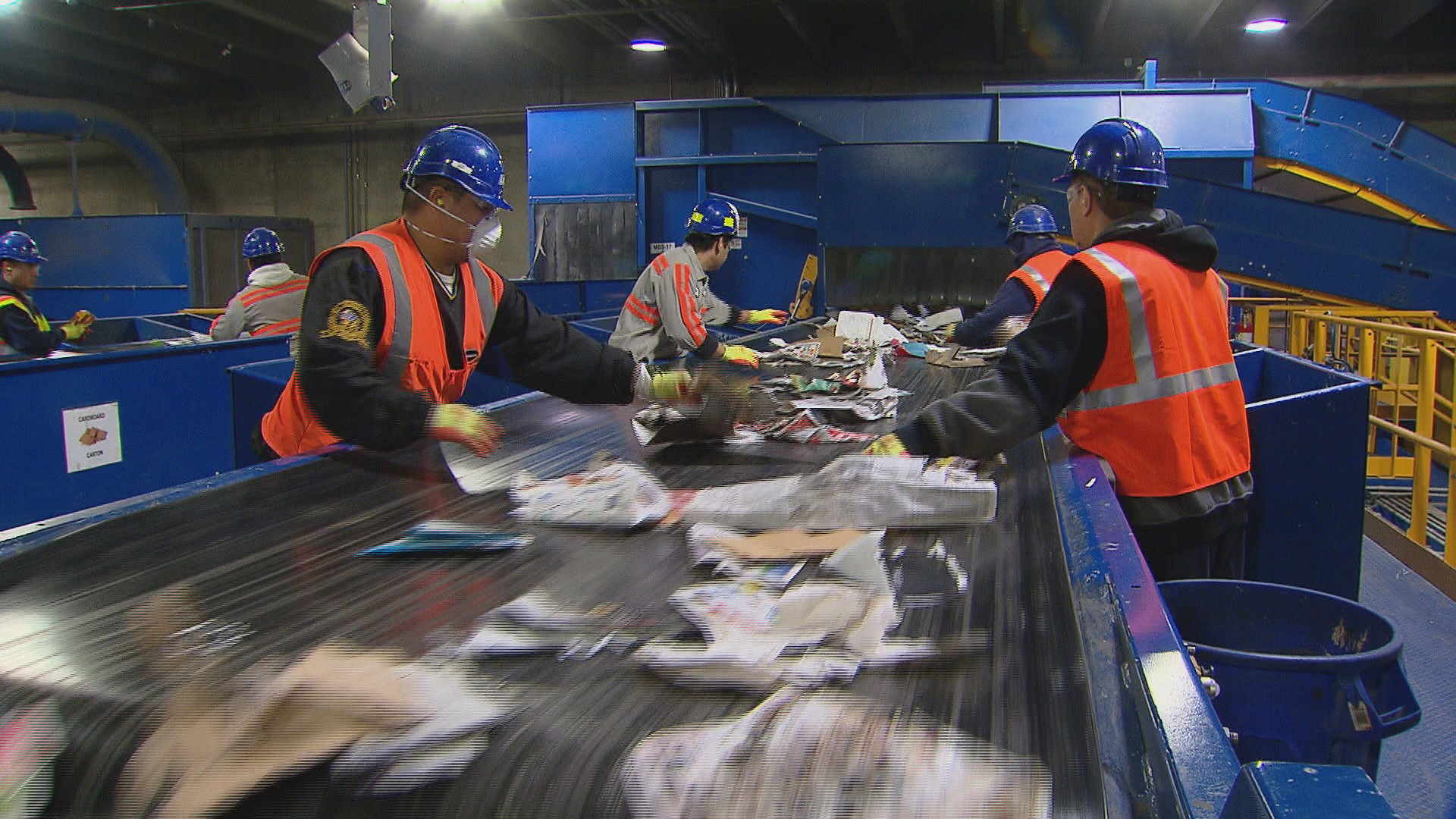 As Recycling Rates Drop in Chicago, Officials Look to Reeducate Public
Dec. 6: Why aren't Chicagoans getting on the recycling bandwagon? What city officials are doing to reverse dropping participation rates.
---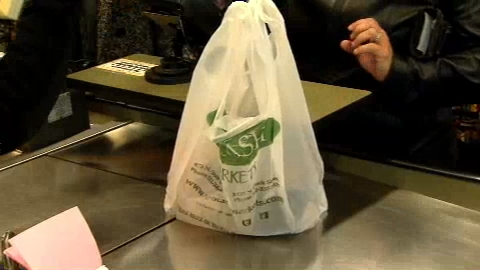 Does Chicago's Plastic Bag Ban Carry Real Weight?
Aug. 10: As of Aug. 1, the city's ordinance regulating the provision of plastic bags applies not only to larger retailers but also smaller mom-and-pop style operations.
---