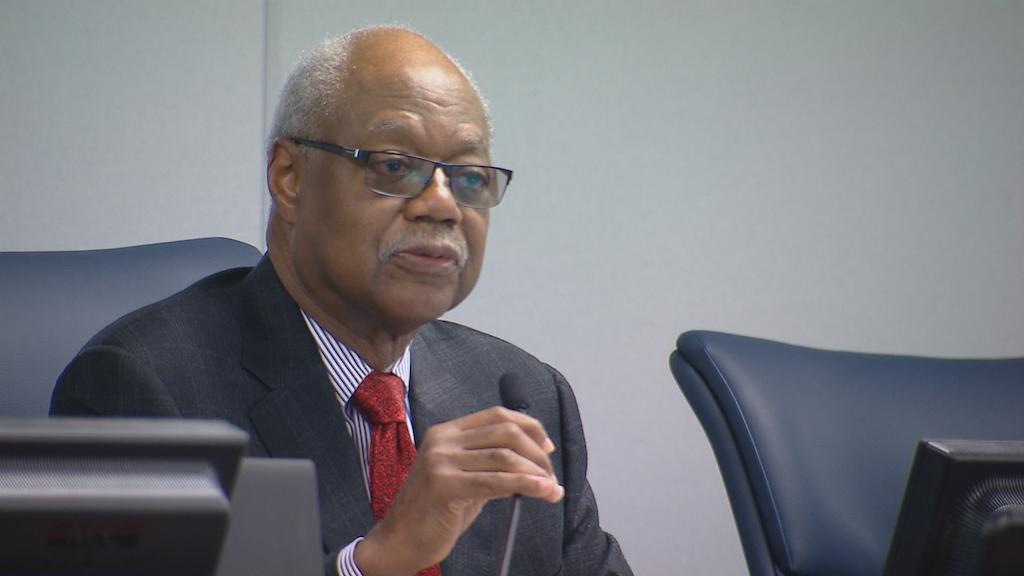 Board of Education President Frank Clark said Wednesday public hearings will be held next month on Chicago Public Schools' 2017 budget. (Chicago Tonight)
Chicago Public Schools may have a path to a balanced 2017 budget, at least according to the head of the Board of Education, but details of how the district may have filled a $200 million hole are not yet available to the public.
Board President Frank Clark said during Wednesday's monthly meeting that CPS has worked out a way to fill the void left after Gov. Bruce Rauner vetoed $215 million in state funding for the cash-strapped district late last year.
"When we talk about a balanced budget, which we do have now for fiscal year 2017 ... it shows the tremendous effort in driving efficiencies and cost reductions led by (CPS CEO Forrest Claypool) and his leadership team to get to a point where we can actually stop the bleeding," Clark said.
But how it got to that point isn't immediately clear.
The district announced it will hold a pair of public hearings next month to discuss the revised budget before the board votes again next month. CPS spokeswoman Emily Bittner said Clark's comments were made in regard to briefings on the district's budget challenges and the path forward.
"Governor Rauner blew a $215 million hole in CPS' budget," Bittner said in an email. "CPS is exploring options to fill this hole and will have public hearings on Feb. 13 to listen to feedback on proposed actions to balance the budget in the event Governor Rauner doesn't make good on his promise."
The district says it is "exploring multiple options" to fill that gap, but that no final decisions have been made.
The "bleeding" Clark spoke of refers to the hundreds of millions of dollars remaining in CPS' overall deficit. While he wants to celebrate the balanced budget, Clark said all it does is keep the district's cash flow issues from growing worse.
To fix that, Clark said the district needs to both find new revenue sources and cut down its spending. But he also estimated more than two-thirds of the CPS budget is made up of educators and staff, which makes it difficult to make substantial changes without affecting those workers.
One measure already taken by CPS was to enact four districtwide furlough days throughout the rest of this school year. That move is expected to save about $35 million. Claypool said the district is also about halfway to reaching its goal of saving $300 million to help balance this year's budget, but he added that's somewhat of a "moving target."
Another avenue reportedly being considered is shortening the district's school year to help save additional cash.
Back in 2012, the district expanded what had been the shortest school day and year among major cities.
District officials had held out hope that state legislators would override Rauner's veto, saying in December they would take another look at the budget in January should the "unthinkable" occur and the state funds were indeed cut off. But that override did not take place.
"We are back to square one in a situation where the state's largest school district receives 0.3 percent of its pension funding and the rest of the state receives full funding," Claypool said. "And it has put us … back to square one in terms of the inequity. Our kids receive 76 cents in funding for every dollar the rest of the state's children receive on average."
That disparity falls hardest, Claypool said, on at-risk and minority students here in Chicago, calling it a fundamental civil rights issue.

Claypool also slammed the governor's promise to work toward equitable education funding statewide, saying that at the same time Rauner is sending $243 million in new funds to suburban and downstate districts, he is singling out Chicago for a $215 million cut.
"I guess this is the new Trumpian world of alternative facts that Gov. Rauner has adopted himself," he said.
The next board meeting will be held Feb. 22. The public hearings are currently scheduled from 2-4 p.m. and 6-8 p.m. on Feb. 13.
Follow Matt Masterson on Twitter: @byMattMasterson
---
Related stories: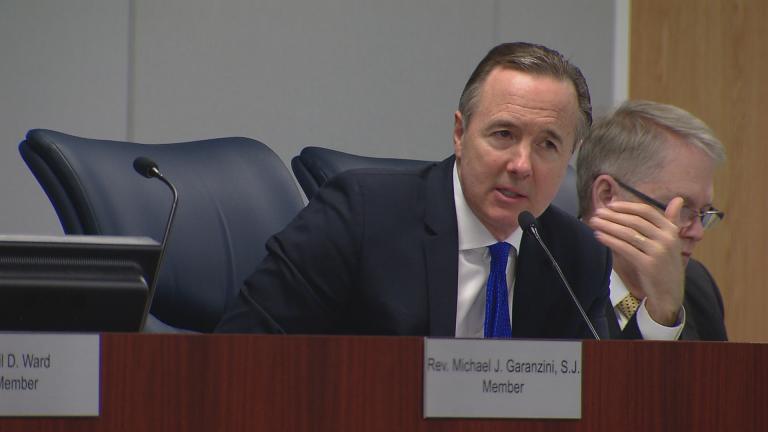 CPS Board Approves Revised Budget With $215M Gap
Dec. 7: Chicago Public Schools has a budget, but it could change again before the end of the school year.
---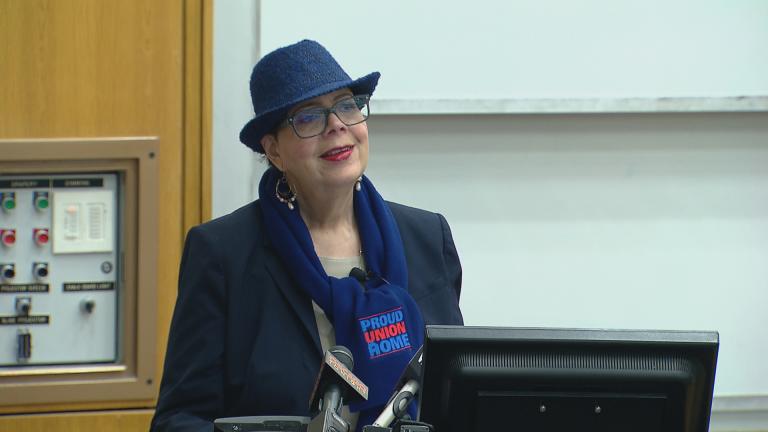 CTU President Karen Lewis Calls for Fewer Charters, More Revenue
Nov. 30: With labor negotiations finished and a new contract finalized, Chicago Teachers Union President Karen Lewis is now calling for an end to the "explosion" of charter school chain growth.
---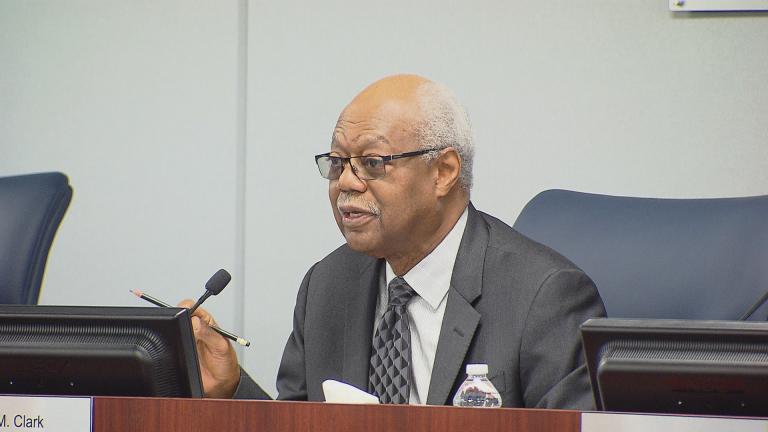 Public Voices Concerns Over Special Education in Revised CPS Budget
Nov. 28: Speakers raise questions over special education cuts and $215 million in state funding that has not yet been provided to Chicago Public Schools during dual hearings Monday.
---