Parents of Chicago Public Schools students have a lot to think about: a district budget with yet another gap and a change in climate for charter schools. That's in addition to concerns about special education funding for some 50,000 students with special needs.
After the district solidified the contract with the Chicago Teachers Union in October, members of the Chicago Board of Education were expected to vote Wednesday on a balanced budget.
But just last week, Gov. Bruce Rauner changed those plans when he vetoed the bill that would have sent $215 million to the district for this year's pension costs.
So instead, board members voted on a budget with a $215 million hole. The situation is similar to last year, when the budget gap was $400 million because the district was counting on that much money from the state.
Board Chairman Frank Clark and CPS CEO Forrest Claypool said they're not giving up hope.
"I expect the state will fill its promise and keep its word and provide the necessary funding for Chicago children," Clark said. "If, for whatever reason, the unthinkable occurs, we are prepared to deal with an amended budget at our next regular board meeting in late January."
Special education funding
There was a protest before the board meeting Wednesday morning, and then a lot of parents addressing the board, claiming the way the district currently funds special education is preventing their children from getting all they need from their individual education plans, or IEPs.
---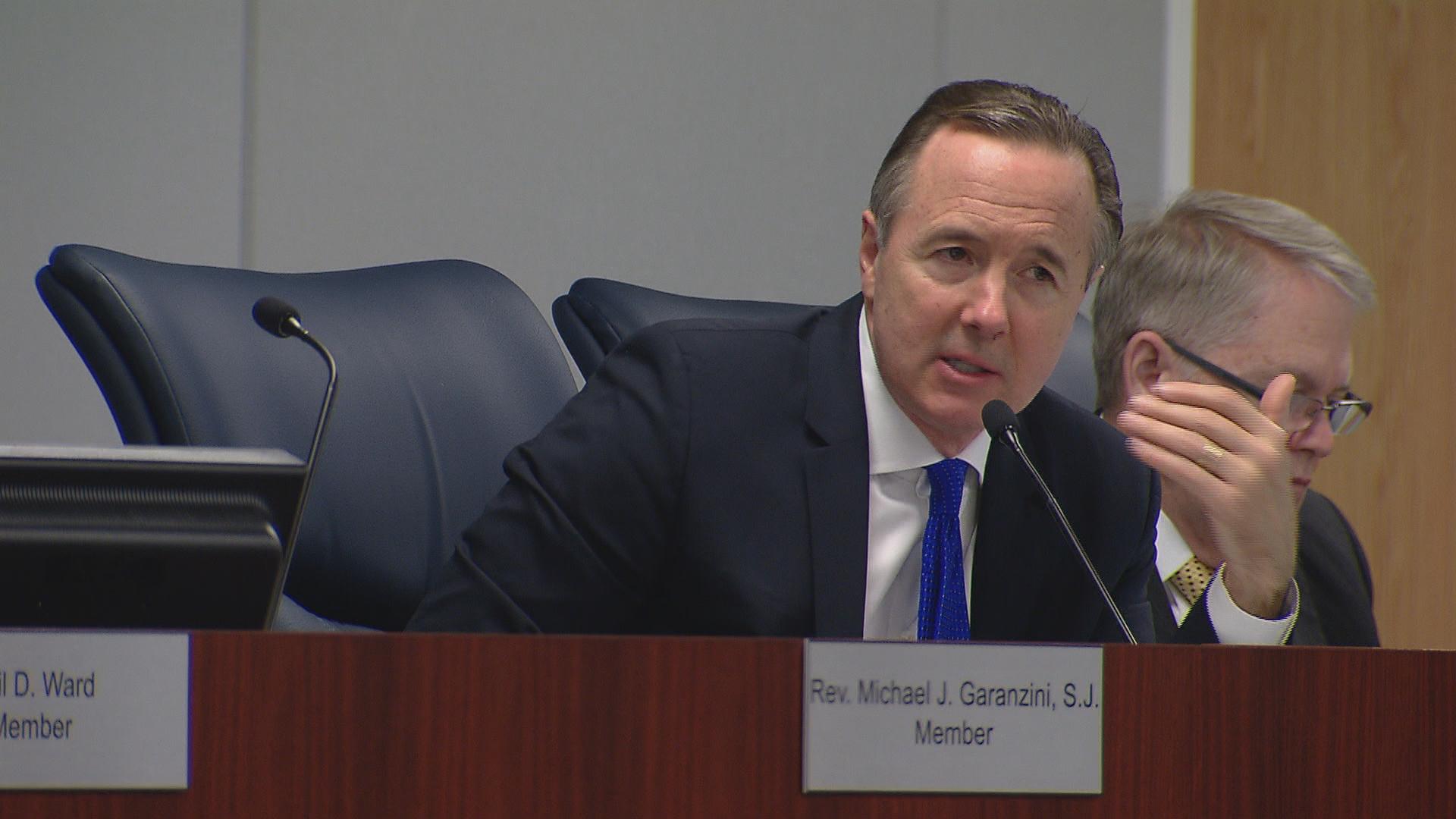 Read: Parents, Teachers Blast Special Education Funding in Latest CPS Budget
---
One parent even demonstrated before the board, binding her wrists in red tape. Surrounding parents held up paper, all to demonstrate the red tape and paperwork they feel their students' teachers and counselors are wading through.
Charter schools
This is usually the board meeting where the district makes decisions on charter schools. Some 10 charter operators were up for renewals Wednesday, but no new charter applicants were on the agenda.
There were several applicants earlier this year when the process started, but by last week, only one remained. That operator withdrew its application.
Charter advocates say it's because the climate in Chicago has shifted and isn't so friendly to charters anymore, citing, for example, the new CTU contract that includes a limit on charter schools.
Also, the state received a $42 million charter expansion grant from the U.S. Department of Education last year, and if Chicago isn't adding charters, the state may not be able to spend all of that money. 
"This is the irony," said Andrew Broy, president of the Illinois Network of Charter Schools. "Illinois had the second-highest awarded grant program from the U.S. [Department of Education] based on the quality of our charter sector. So the feds understand we're doing great work here–want us to expand–but local politics intrudes.
"At our current pace, there's no way we'll be able to utilize the resources we have to expand high-quality schools, and that's in a city which has daunting budget deficits."
The "current pace" Broy is referred to is to add 10 schools statewide per year for five years, with five of those 10 schools a year being built in Chicago, where the majority of the state's charters are.
CPS inspector general
CPS Inspector General Nick Schuler addressed the board Wednesday about his investigation into possible ethics violations by Ronald Marmer, the district's general counsel.
Schuler takes issue with the board asserting the attorney-client privilege and denying him the opportunity to have access to the people and documents he needs for his investigation.
Listen to Schuler's remarks below.
---
Related stories: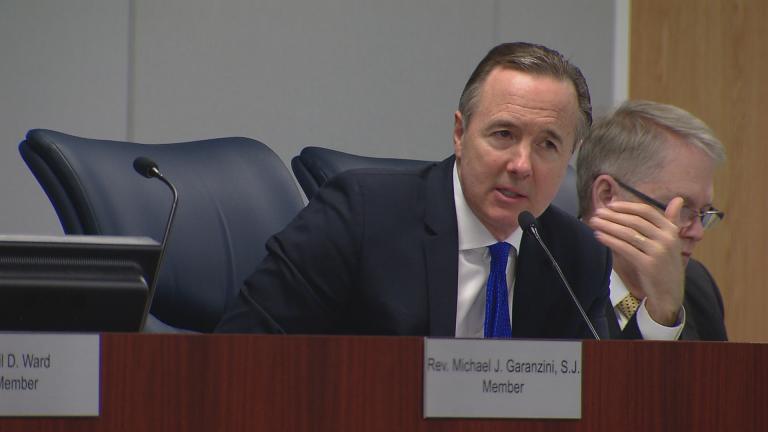 Parents, Teachers Blast Special Education Funding in Latest CPS Budget
Dec. 7: Chicago Public Schools teachers and parents blasted the district's plan for special education funding in its budget for the coming year, saying it pits students against each other in a "Hunger Games"-eqsue struggle for school resources.
---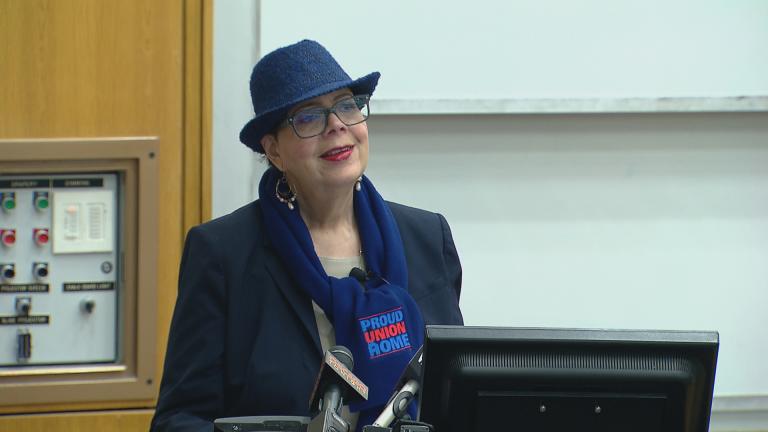 CTU President Karen Lewis Calls for Fewer Charters, More Revenue
Nov. 30: With labor negotiations finished and a new contract finalized, Chicago Teachers Union President Karen Lewis is now calling for an end to the "explosion" of charter school chain growth.
---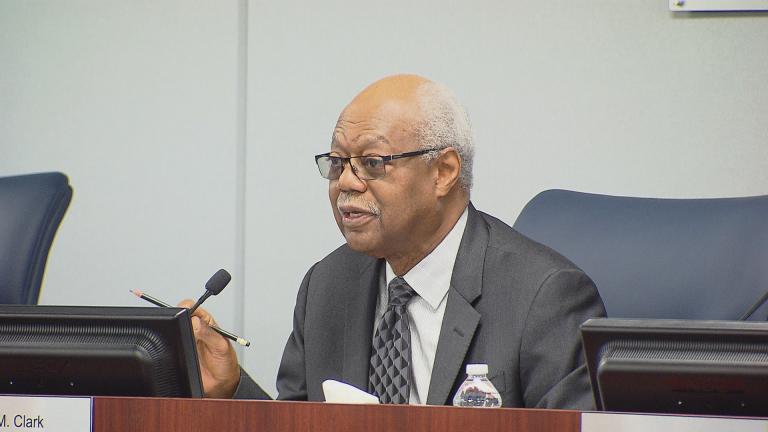 Public Voices Concerns Over Special Education in Revised CPS Budget
Nov. 28: Speakers raise questions over special education cuts and $215 million in state funding that has not yet been provided to Chicago Public Schools during dual hearings Monday.
---