In a damning report, the U.S. Department of Justice confirmed what many in minority communities had been saying for years. That, based on the evidence, the Chicago Police Department engages in a pattern and practice of using excessive force in violation of the Constitution.
"For decades, certain neighborhoods on Chicago's South and West Sides have been disproportionately ravaged by gun violence ... for Chicago to find solutions – short and long-term – for making those neighborhoods safe, it is imperative that the City rebuild trust between CPD and the people it serves, particularly in these communities," the report states. "The City and CPD acknowledge that this trust has been broken. ... It has been broken by systems that have allowed CPD officers who violate the law to escape accountability."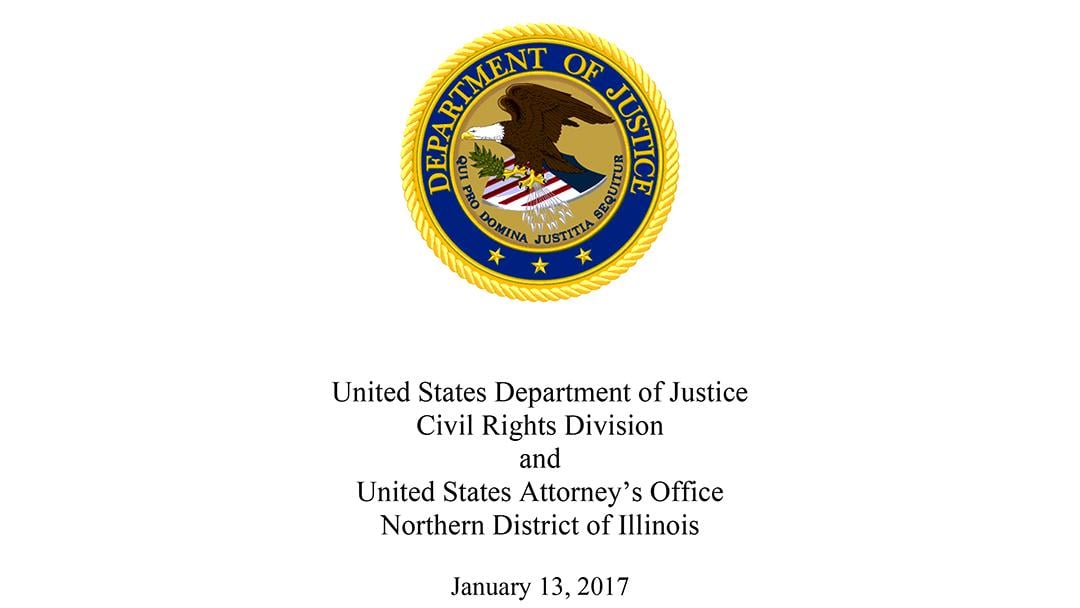 Document: Read the DOJ report The report outlines a litany of failings within the Police Department and the police academy that leave officers poorly trained, poorly supervised and rarely held accountable for misconduct, even when lethal force is used.
The findings echo the city's own recent report and Mayor Rahm Emanuel says the city's commitment to reform is real.
Joining us to discuss the report's findings are: Lori Lightfoot, president of the Chicago Police Board and a member of the mayor's Police Accountability Task Force; Craig Futterman, a University of Chicago law professor and founder of the Civil Rights and Police Accountability Project; and Shari Runner, president and CEO of the Chicago Urban League which works to foster economic, educational and social progress in the African-American community.
Below, read excerpts from the DOJ's report on use of force, accountability, investigations, training and supervision, and racism within the department:

Use of Force
"We… found that CPD officers engage in a pattern or practice of using force, including deadly force, that is unreasonable. We found further that CPD officers' force practices unnecessarily endanger themselves and others and result in unnecessary and avoidable shootings and other uses of force."
"Among the most egregious uses of deadly force we reviewed were incidents in which CPD officers shot at suspects who presented no immediate threat."
"We found many circumstances in which officers' accounts of force incidents were later discredited, in whole or part, by video evidence."
Lack of Accountability
"There is no meaningful, systemic accountability for officers who use force in violation of the law or CPD policy….The failure to review and investigate officer use of force has helped create a culture in which officers expect to use force and not be questioned about the need for or propriety of that use. In this way, CPD's failure to adequately review officer use of force on a regular basis has combined with CPD's failure to properly train and supervise officers to perpetuate a pattern of unlawful use of force within CPD."
"The City received over 30,000 complaints of police misconduct during the five years preceding our investigation, but fewer than 2% were sustained, resulting in no discipline in 98% of these complaints."
Inadequate Investigations
"Civilian and officer witnesses, and even the accused officers, are frequently not interviewed during an investigation. The potential for inappropriate coordination of testimony, risk of collusion, and witness coaching during interviews is built into the system."
"Investigative fact-finding into police misconduct and attempts to hold officers accountable are also frustrated by the police officers' code of silence. The City, police officers, and leadership within CPD and its police officer union acknowledge that a code of silence among Chicago police officers exists, extending to lying and affirmative efforts to conceal evidence."
"In the rare instances when complaints of misconduct are sustained, we found that discipline is haphazard and unpredictable, and is meted out in a way that does little to deter misconduct….in many cases a complaint may be sustained, but the officer is not disciplined at all."
Poor Training and Supervision
"CPD does not provide officers or supervisors with adequate training and does not encourage or facilitate adequate supervision of officers in the field. These shortcomings in training and supervision result in officers who are unprepared to police lawfully and effectively."
"Only one in six recruits we spoke with came close to properly articulating the legal standard for use of force."
"In-service training is not provided pursuant to any long-term training plan or strategy."
Racist Policing Tolerated
"A striking feature of our conversations with members from Chicago's challenged communities was the consistency with which they expressed concern about the lack of respect in their interactions with police, whether those interactions come when they are targets of police activity or when they or their family members are the victims of crime."
 "CPD has tolerated racially discriminatory conduct that not only undermines legitimacy, but also contributes to the pattern of unreasonable force….Our review of complaints of racially discriminatory language found repeated instances where credible complaints were not adequately addressed."
"We have serious concerns about the prevalence of racially discriminatory conduct by some CPD officers and the degree to which that conduct is tolerated."
---
Related stories: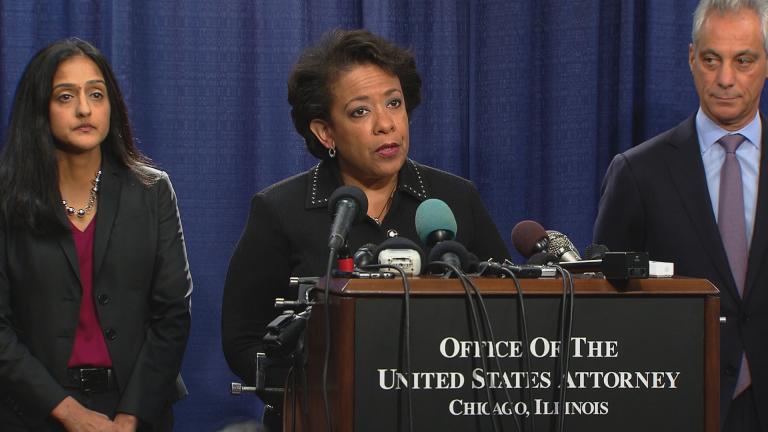 Department of Justice Releases 'Sobering' Report on CPD
Jan. 13: The city of Chicago has signed an "agreement in principle" to negotiate a consent decree with the federal government that would give the embattled Chicago Police Department federal oversight to enact sweeping reforms.
---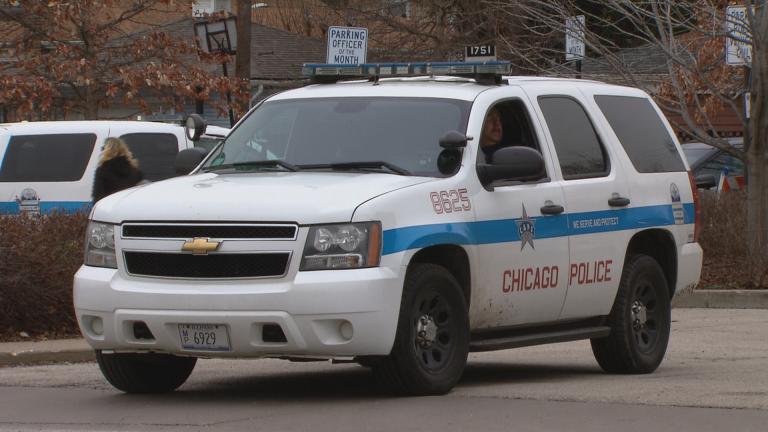 New Report Reveals Low Morale Among Police Officers Nationwide
Jan. 13: A majority of police officers say their jobs have become more difficult and dangerous in the wake of high-profile deaths of black citizens during police encounters, a new survey by the Pew Research Center reveals.
---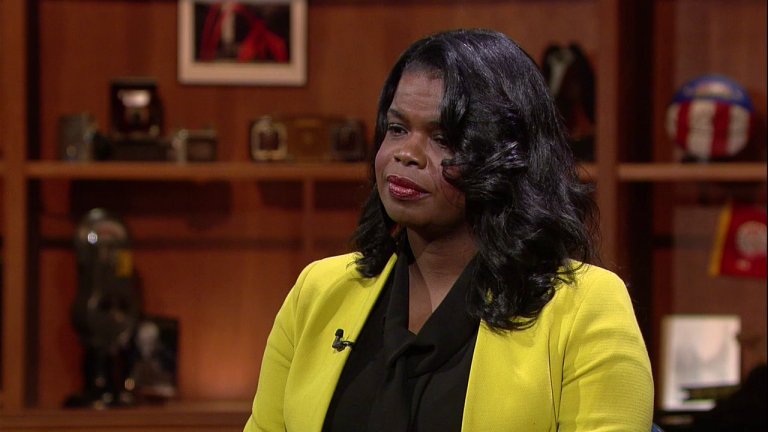 New Cook County State's Attorney Kim Foxx Talks Reform Plans
Jan. 11: Kim Foxx is the first African-American woman to hold the position of Cook County State's Attorney. She joins host Carol Marin to discuss her plans for the office.
---