Illinois' 99th General Assembly has wrapped up for good, without ever having passed a complete state budget.
The Illinois House and Senate each adjourned "sine die" Tuesday – a Latin phrase that loosely translates to adjourning without a next meeting set – without much fanfare: a lackluster end befitting a lackluster two-year legislative session.
Rep. Jack Franks (D-Marengo) says frustration with inaction in Springfield led him to retire from the General Assembly. Instead of running for re-election in November, he (successfully) ran to lead the McHenry County Board.
Franks says when he entered the Illinois House 18 years ago, legislators would work across the aisle, but now Springfield is so polarized, it's led to total paralysis.
"I think we're in a cycle here that hopefully will pass sooner rather than later, but I think we're gripped almost in a death battle here on this for the next few years, and I'm not unfortunately optimistic that we're going to see much change," he said. "Now because of the endless election cycle and just obscene amounts of money, people don't talk anymore."
Franks says legislators are beholden to their respective leaders (whether Gov. Bruce Rauner, who recently infused another $50 million into his campaign account and is largely responsible for funding the state GOP; or House Speaker Michael Madigan, who heads the Democratic Party of Illinois) that average, rank-and-file legislators "have to tow more of a party line."
He says that's why the state is so dysfunctional right now, and why so little was accomplished this week, during the brief, two-day lame duck session – typically a time when controversial legislation is able to pass, either because of deadline pressure or because retiring legislators can cast votes without the worry of what it will mean for a future re-election bid.
Still, the General Assembly used this week to send some noteworthy measures to Rauner's desk, including a measure aimed at making sure school water supplies are safe for children after the crisis in Flint, Michigan.
After an initial dispute between Rauner, Democratic Attorney General Lisa Madigan and environmentalists, all sides agreed to a deal that will require schools and day care centers to test water fountains and sinks constructed in schools built before 2000 that teach kids in preschool through fifth grade.
"Lead can poison a child's brain leading to developmental problems, and we need to be doing more to protect our kids everywhere they drink water, but particularly at school and in daycare. Now parents, schools, and daycares will have the facts they need to make sure our schools are places of learning, not poisoning," Sierra Club State Director Jack Darin said in a statement.
Likewise, there was bipartisan support for legislation extending one of the state's prime economic development tools, the EDGE (Economic Development for a Growing Economy) tax credit. Authority for the program, which the state Department of Commerce and Economic Opportunity relies on heavily to recruit companies to Illinois, expired at the end of the 2016.  
In the waning days of the session, legislators voted to extend the program through April.
Rauner has indicted he will sign the measure, but both he and its sponsor, Sen. Melinda Bush (D-Grayslake), issued statements saying they hope the next General Assembly will retool EDGE, so that companies will only be eligible for the state tax break if they hire a net gain of employees, rather than shifting workers from one location in Illinois to another.
Budget discussions and a multitude of other matters left unaddressed by the General Assembly will be left to a new set of lawmakers, who will be sworn into office during ceremonies Wednesday. Democrats will still hold majorities in both chambers, but Republican gains in the last election mean Madigan no longer will preside over a veto-proof supermajority that never materially functioned as such. While the Republican Party is mounting a public campaign to shame Democrats who support Madigan's continued leadership, it's widely expected representatives will easily re-elect him Speaker.
Meanwhile, Comptroller Susana Mendoza's office Tuesday indicated that Illinois' backlog of bills it cannot afford to immediately pay has climbed to more than $11 billion. 
Follow Amanda Vinicky on Twitter: @AmandaVinicky
---
Related stories: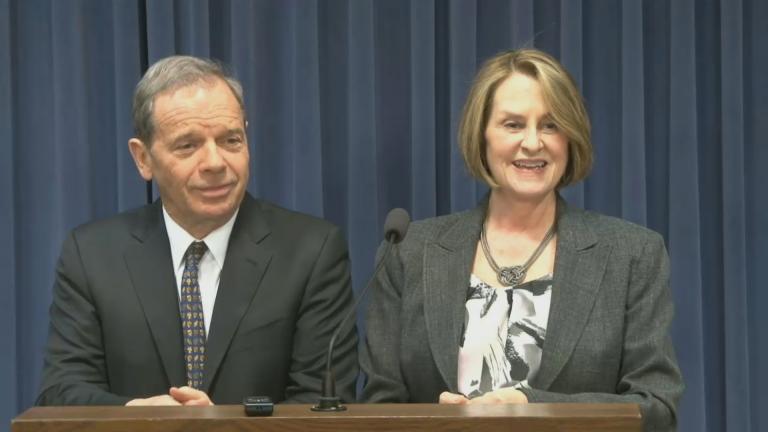 Budget Deal Backed by Illinois Senate Has Slim Chance in House
Jan. 9: While Illinois' impasse thus far has been caused by a partisan divide, divergent approaches by the House and Senate to the state's yearslong political stalemate serve to create a new potential rift.
---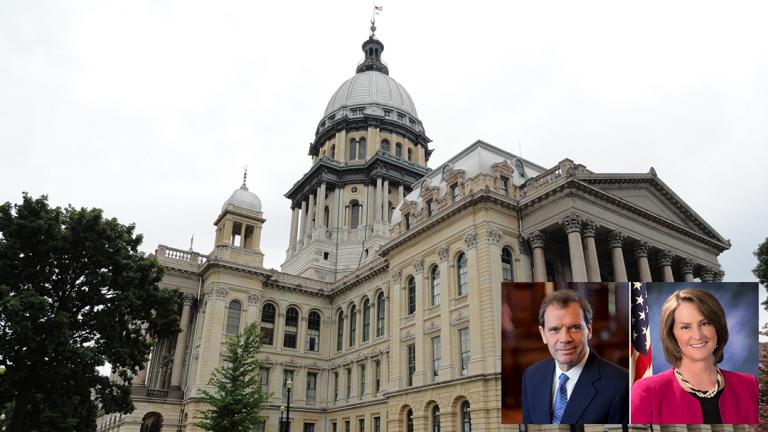 Budget 'Grand Bargain' Shaping Up in Springfield
Jan. 9: After nearly two years of budget gridlock, spiraling deficits and political acrimony in Springfield, a grand bargain on the budget is coming together in the Illinois Senate.
---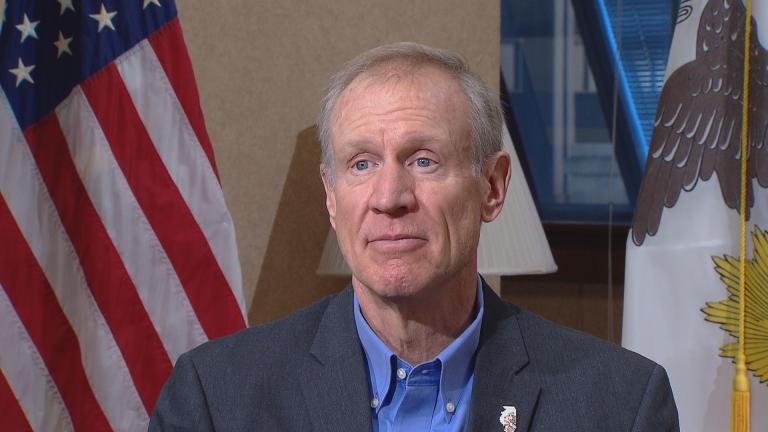 Gov. Rauner on Budget: 'I'm Flexible'
Jan. 4: The state begins the new year, once again, without a budget. A one-on-one with Gov. Bruce Rauner to find out how he plans to finally come to a compromise.
---