While Illinois' impasse thus far has been caused by a partisan divide, divergent approaches by the House and Senate to the state's yearslong political stalemate serve to create a new potential rift, this time between the two Democratic-led chambers.
But this new version of standoff will await the new General Assembly once it's sworn in Wednesday, after Senate leaders announced Monday afternoon that they have put a multi-pronged bipartisan package on hold.
The handful of bills introduced in the Senate on Monday comprise much of the massive plan forged by the chambers' top leaders, Democratic Senate President John Cullerton and the minority leader, Republican Christine Radogno. Their deal aims to link Democrats' desires with some of Republican Gov. Bruce Rauner's long sought-after controversial demands, while at the same time firming up a state budget for the remainder of the fiscal year and also raising revenue to help bring Illinois out of its historic deficit.
While discussions are still ongoing, the broad outline calls for everything from an income tax hike to 4.95 percent, a tax on sweetened beverages, six new casinos (as with previous plans, that would include one on Chicago, the south suburbs, Lake County, Danville and Rockford, but also now another in southern Illinois), changes to make the workers' compensation system more friendly to businesses and a constitutional amendment that would institute term limits on legislative leaders.
Though the Senate appeared poised to move forward with votes Monday shortly after the package was introduced, Radogno indicated they would hold off because of lawmakers' reticence to vote on major legislation during what's known as the "lame duck session," so-called because retiring legislators who are perceived to be less accountable to voters can still cast votes.
"We're often criticized for doing things too quickly. Several of our members just heard about it today, so they were reticent to go ahead and go on record voting for it," Radogno said. "There's nobody that's going to like the entire package. In fact, I cautioned my caucus you might want to turn off your phone, because you're going to inundated from people that don't like pieces of it. But at the end of the day, we're going to have to vote on what's good for the taxpayers in the state and what's good for the state of Illinois as a whole."
Still, Radogno said on the floor as the Senate adjourned for the day, there is a "real sense" in the Senate that "we can and should do something to move the state forward."
Cullerton says the package will be re-introduced on Wednesday afternoon, following the inauguration ceremony that officially forms the 100th General Assembly, with plans to begin holding hearings on the measures beginning Jan. 24.
In the meantime, the senators indicated, the measures are free for public review and input is welcomed.
It's an apparent change of heart for Cullerton, as Democrats have thus far been opposed both to Rauner's goals in principle, and to linking non-budget issues with state spending.
"We're two years into this. We don't have a budget," Cullerton said when asked what changed. "It's an embarrassment for the state. There's some real damage that's already happened. We want to avoid that. Sen. Radogno and I together feel that, we've worked together in the past the last eight years, we got elected the same day, we've been here for eight years and worked together many times and we can do it again. I don't know how we got off track, but this is where we're starting and I think it's a good place to start."
With his focus on the broad deal, Cullerton showed little interest in the stopgap spending plan House Democrats approved Monday afternoon on a 63-49 partisan vote in the House.
Its sponsor characterized the measure as a "lifeline" to universities and social service agencies that have been without struggling without state support.
Early Monday morning, the governor indicated he was not part of the Senate's bipartisan negotiations.
"I'm happy to be in whatever meetings are going on. I'm happy to stay out of it," he said. "Whatever gets the job done."
Rauner took umbrage with the notion that he (and Madigan) have been "cut out" of talks.
He laughed at the question, then said "Well, I don't know if I'd say 'cut out' if the right word.
The governor says he has encouraged Democrats and Republicans to negotiate.
"I don't need to be in the middle of everything," he said.
Follow us on Twitter: @AmandaVinicky | @WTTW
---
Related stories: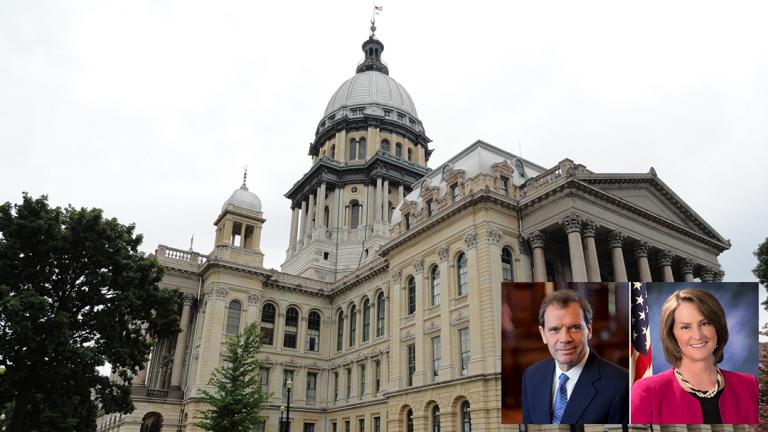 Budget 'Grand Bargain' Shaping Up in Springfield
Jan. 9: After nearly two years of budget gridlock, spiraling deficits and political acrimony in Springfield, a grand bargain on the budget is coming together in the Illinois Senate.
---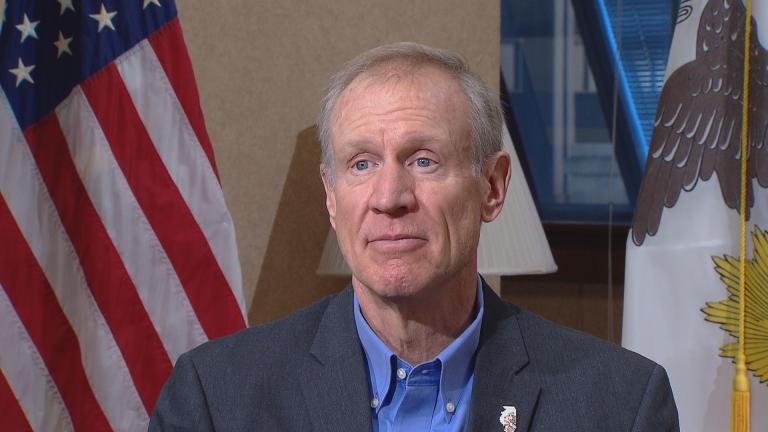 Gov. Rauner on Budget: 'I'm Flexible'
Jan. 4: The state begins the new year, once again, without a budget. A one-on-one with Gov. Bruce Rauner to find out how he plans to finally come to a compromise.
---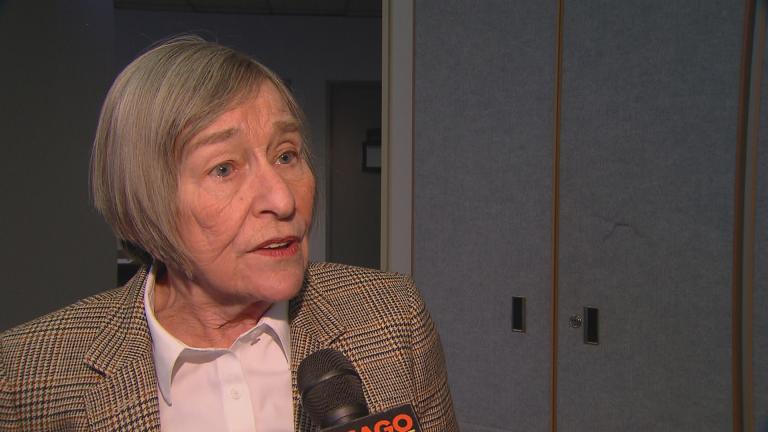 Democratic Leader Calls Illinois Budget a Crisis
Jan. 4: Illinois lawmakers go back to Springfield next week. Will they be ready to take budget action in the new year?
---