Illinois begins the new year, as it did last year, without a state budget in place.
That means social service agencies, universities and others that rely on state funding are not getting paid. All this as the state's backlog of bills stands at $11 billion – and growing. How much more of this dysfunction can the state take? We sat down with Gov. Bruce Rauner on Wednesday for some answers.
It's a new year, and perhaps a new tone from Rauner. He didn't call anyone out by name, and said he's flexible on his budget demands.
A temporary budget that lawmakers agreed to last summer expired on the first of this year, which puts everyone back in the familiar territory of operating without a budget. Rauner has consistently demanded that any budget include items like property tax reform, workers compensation reform and term limits, but Democrats have been staunchly opposed to such measures.
Wednesday, the governor said he's backed off further, and that he wants lawmakers to pick anything out of that bag of reforms and he'll agree to a budget.
Rauner also notably vetoed a big chunk of state money that Chicago Public Schools was relying on. That blew a $215 million hole in their budget, and he vetoed it because he had struck a bargain that he would support it if lawmakers gave him pension reform for the whole state. It didn't happen, nor is it likely to happen, as Democrats have said that his battle with state public employee union the American Federation of State, County and Municipal Employees (AFSCME) has given them no appetite to agree to pension reform.
I asked him what CPS should do in lieu of receiving that money.
The interview also touches on the staggering $50 million amount he dropped into his campaign before the holidays, and whether or not that sent a message to Democrats and their funders that they would have to raise big bucks to compete. And I asked him whether he would support a Democrat if one decided to take on Michael Madigan for the role of speaker of the House.
Watch the full interview below.
---
Related stories: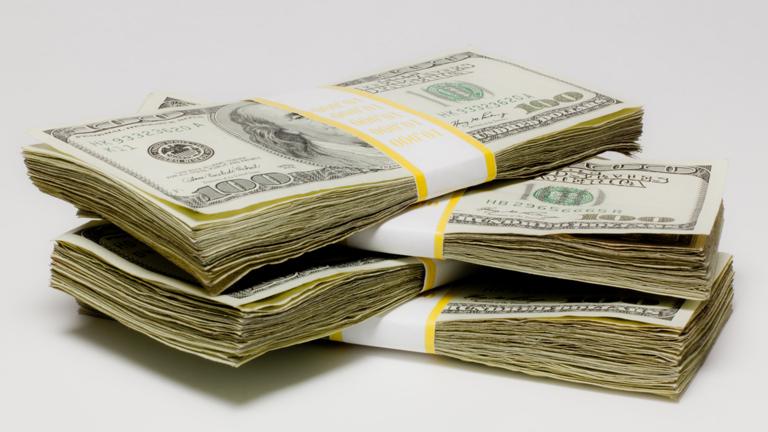 Study: Illinois' Fiscal Mess Will Take a Decade to Fix
Dec. 28: It's no secret that Illinois is in a perilous fiscal situation. But just how bad is it? A new study aims to answer that question definitively.
---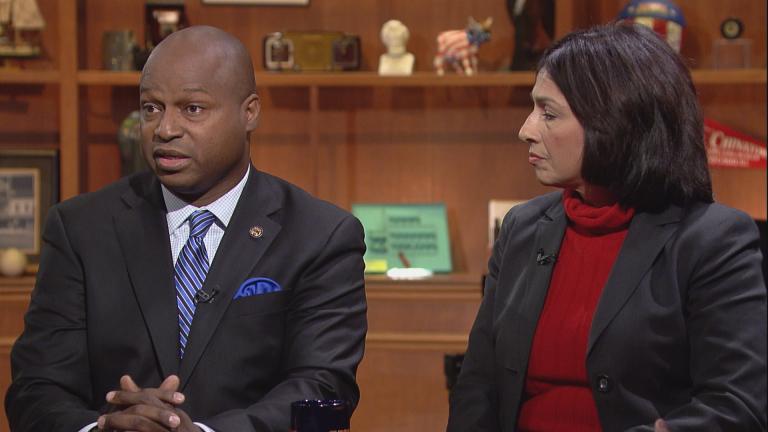 State Lawmakers Sue for Paychecks
Dec. 13: Gov. Bruce Rauner has called it a frivolous lawsuit, but six state lawmakers who are fighting to get their paychecks say it's about defending the state constitution.
---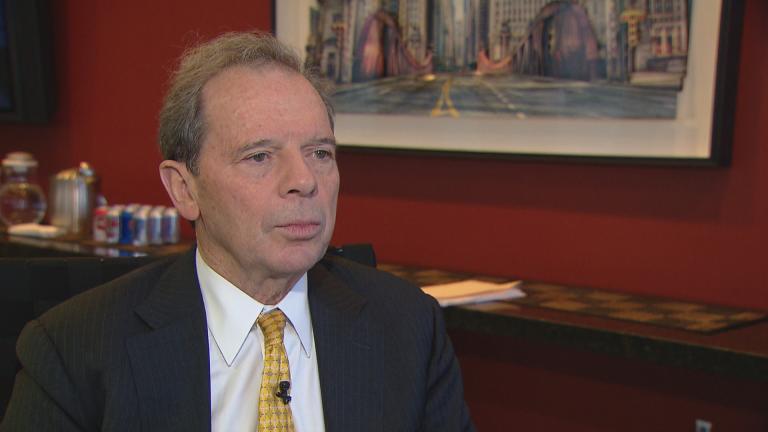 Cullerton: Rauner Holding Up Budget, Pension Reform
Dec. 8: Legislative leaders and the governor are in a high-stakes game of chicken. A one-on-one with Senate President John Cullerton to see how he proposes ending the Springfield stalemate.
---