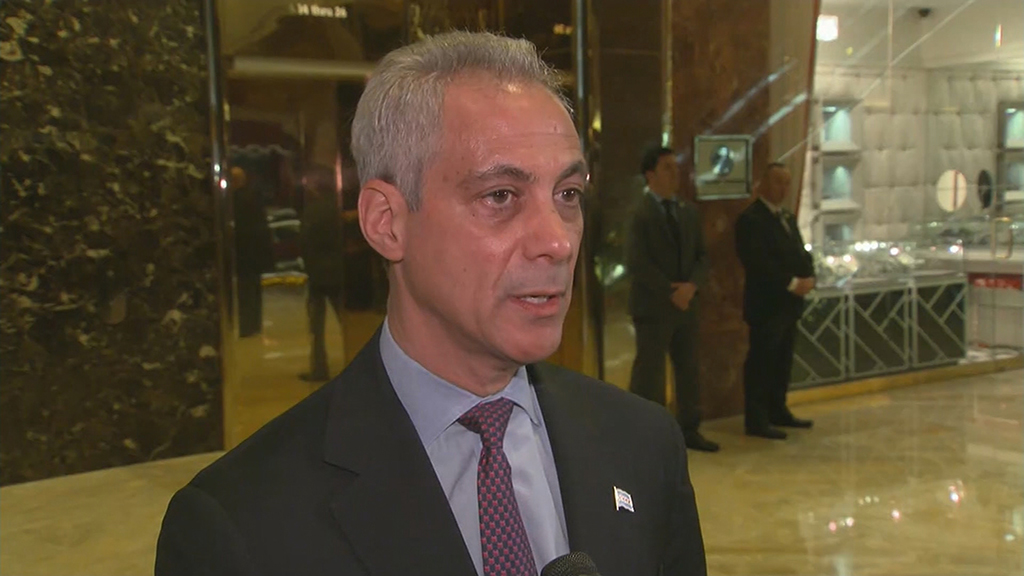 (Chicago Tonight)
Rahm Emanuel has some suggestions for President-elect Donald Trump when it comes to public education policy.
Days after the two men met face-to-face in New York, The Washington Post ran an op-ed Friday penned by Chicago's mayor in which he called on state and federal partners to focus on boosting school excellence over school choice.
"Promoting choice at the expense of quality isn't an education strategy, it's a political agenda," Emanuel wrote. "Rather, those of us creating education policy need to simply focus on providing the quality choices that students deserve."
Expanding school choice has been one of the few education-related topics Trump discussed on the campaign trail, saying he plans to divert $20 million in federal funding to that end. His pick for education secretary, billionaire Betsy DeVos, previously served as the chair of the Washington D.C.-based Alliance for School Choice.
DeVos, a longtime Republican donor and school choice activist with a limited background in education policy, has been somewhat of a lightning rod for criticism since her selection.
John Austin, president of Michigan's State Board of Education, equated DeVos' appointment with "putting the fox in charge of the henhouse, and hand-feeding it schoolchildren," while Chicago Teachers Union President Karen Lewis last month called her "a nightmare."
Trump, on the other hand, has called her a "brilliant and passionate education advocate."  DeVos herself has not spoken publicly about her plans since her appointment.
Emanuel notes that school choice and school quality are not mutually exclusive ends – in his article he points to Urban Prep and the Noble Network of Charter Schools as successfully improving graduation rates and college enrollment.
But he adds most students are likely to enroll in their local neighborhood schools, and government officials need to ensure those too are capable of providing a quality education.
To that end, Emanuel offers some advice to Trump and his administration by way of highlighting programs already undertaken by Chicago Public Schools, including principal training, full-day pre-K classes and the district's work with the Academy for Urban School Leadership to improve failing schools.
"Instead of chasing another Washington debate about choice that goes nowhere, let's work together to help Americans get ahead by investing in better schools regardless of who operates them," Emanuel wrote.
Illinois legislators have spent months working to revamp the state's education funding formula – which for years has been the most regressive in bridging the funding gap between its low- and high-poverty districts.
The Chicago Board of Education this month also approved a $5.5 billion CPS budget for the upcoming fiscal year. But classroom cuts within the cash-strapped district are likely after Gov. Bruce Rauner vetoed $215 million in pension relief funding.
Emanuel met with the president-elect earlier this month, but K-12 education did not seem to be at the forefront of their conversation.
During the sit-down with Trump, chief of staff Reince Priebus, and advisor Steve Bannon, Emanuel handed over a letter signed by himself and other mayors calling for the protection of the Deferred Action for Childhood Arrivals program, which shields hundreds of thousands of undocumented immigrants from deportation.
The men did speak about Chicago's community college system, and how it has been reformed to tailor future employees to the specific needs of various industries.
Follow Matt Masterson on Twitter: @ByMattMasterson
---
Related stories: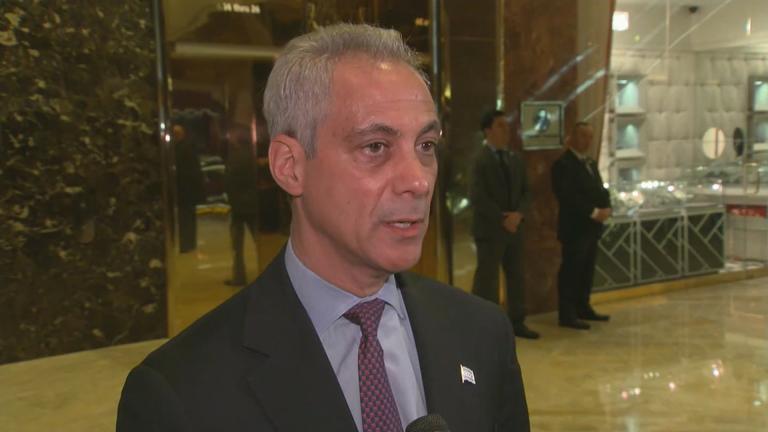 Mayor Emanuel Meets with President-Elect Trump
Dec. 7: The mayor delivers a letter to Donald Trump, urging the president-elect to protect the status of Dreamers.
---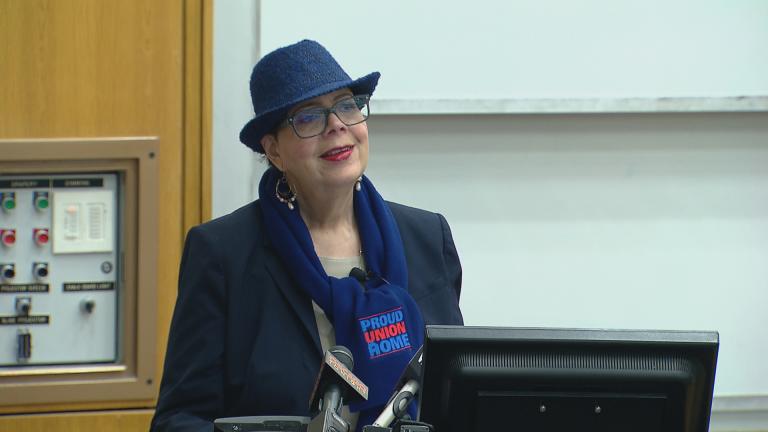 CTU President Karen Lewis Calls for Fewer Charters, More Revenue
Nov. 30: With labor negotiations finished and a new contract finalized, Chicago Teachers Union President Karen Lewis is now calling for an end to the "explosion" of charter school chain growth.
---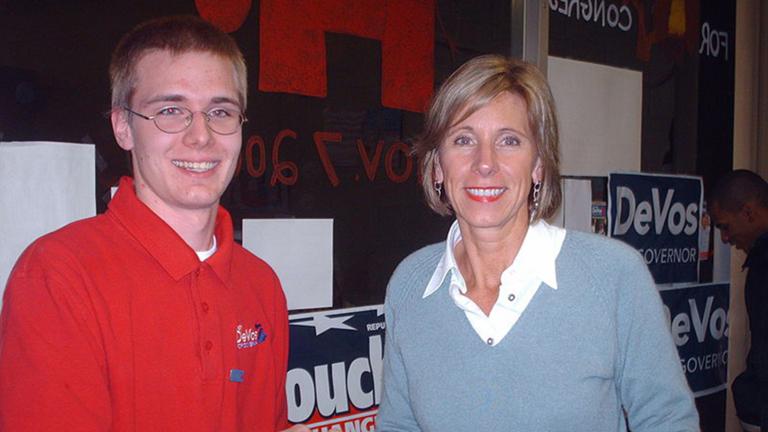 Teachers Union Leaders Blast Trump's Pick for Education Secretary
Nov. 23: President-elect Donald Trump on Wednesday tabbed billionaire donor and school choice activist Betsy DeVos as the next federal Secretary of Education, a move the head of the Illinois Federation of Teachers immediately called "hugely troubling."
---