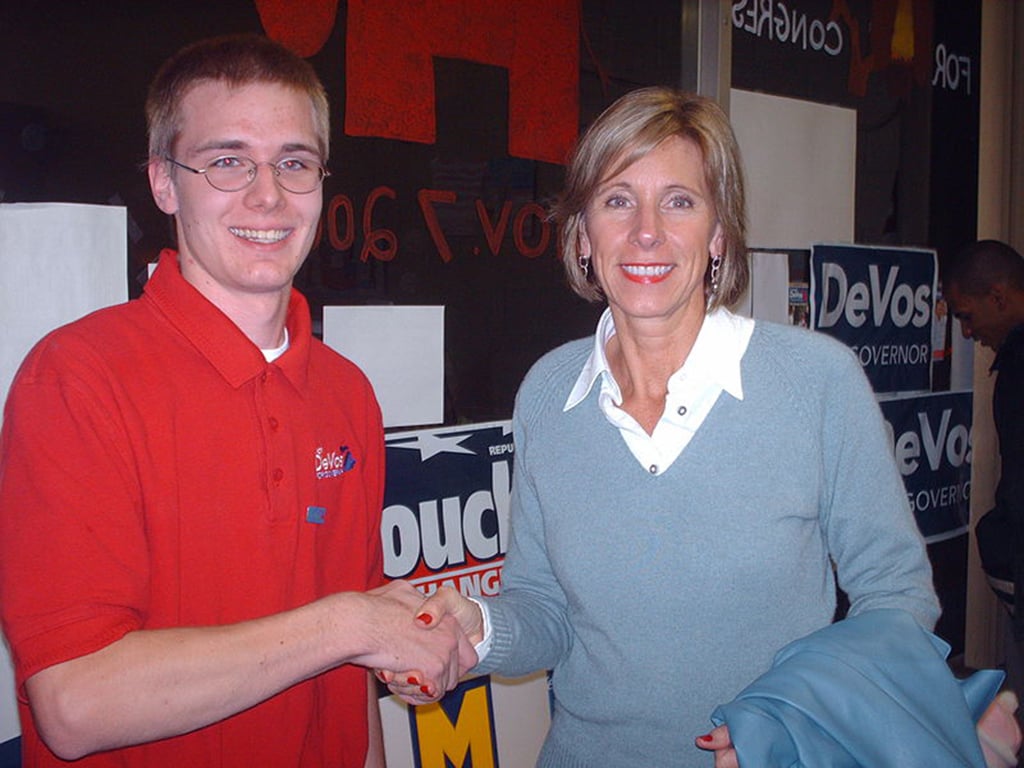 Donald Trump tabbed Former Michigan GOP and Alliance for School Choice chair Betsy DeVos, right, as his Secretary of Education. (Keithalmli / Wikimedia Commons)
President-elect Donald Trump on Wednesday tabbed billionaire donor and school choice activist Betsy DeVos as the next federal Secretary of Education, a move the head of the Illinois Federation of Teachers immediately called "hugely troubling."
IFT President Dan Montgomery responded to the announcement shortly after it was made, questioning DeVos' experience in education and calling into question her family's donations to Trump and Illinois Gov. Bruce Rauner.
"Instead of selecting someone with a deep understanding of and proven commitment to our public schools, Donald Trump has chosen a Republican mega-donor who wants to expand charter and private schools," he said in a press release.
DeVos, who has served as both the former chair of the Alliance for School Choice and the Michigan Republican Party, is in line to replace current education secretary John King Jr. beginning in January.
One of the few education-related topics Trump has spoken out on is an expansion of school choice. The president-elect has called for $20 billion in federal funding and another $110 billion in state dollars to be diverted into that measure. The Michigan native is indeed a strong proponent of school choice, but as NPR notes, she has "little experience with public education."
While on the campaign trail, Trump had also suggested reducing or even eliminating the Department of Education entirely, but it's unclear whether or not he will follow through with that plan.
In a statement, Trump called DeVos "a brilliant and passionate education advocate" whom he believes will "reform the U.S. education system and break the bureaucracy that is holding our children back so that we can deliver world-class education and school choice to all families."
Former District of Columbia schools chancellor Michelle Rhee had also reportedly been strongly considered for the position, but she took herself out of the running earlier this week.
DeVos and her husband, Dick, founded a philanthropic foundation in 1998 and have donated millions to school choice, arts and health care initiatives, according to their website.
American Federation of Teachers President Randi Weingarten released a statement echoing Montgomery's concerns Wednesday, calling DeVos "the most ideological, anti-public education nominee" since the cabinet position was created.
"In nominating DeVos, Trump makes it loud and clear that his education policy will focus on privatizing, defunding and destroying public education in America," Weingarten said.
"DeVos has no meaningful experience in the classroom or in our schools. The sum total of her involvement has been spending her family's wealth in an effort to dismantle public education in Michigan. Every American should be concerned that she would impose her reckless and extreme ideology on the nation."
Like all cabinet appointments, DeVos' selection is subject to a Senate confirmation vote.
Follow Matt Masterson on Twitter: @ByMattMasterson
---
Related stories: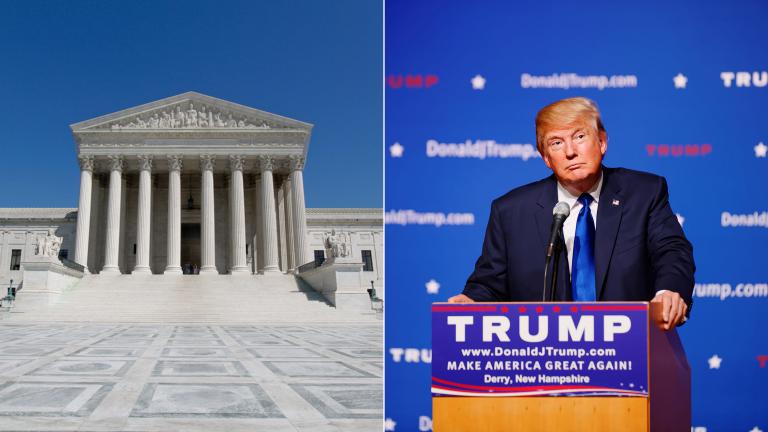 Donald Trump and the Future of the Supreme Court
Nov. 15: The Supreme Court under President-elect Donald Trump. Who will he nominate? And could the court actually keep him from doing some of things he wants to do?
---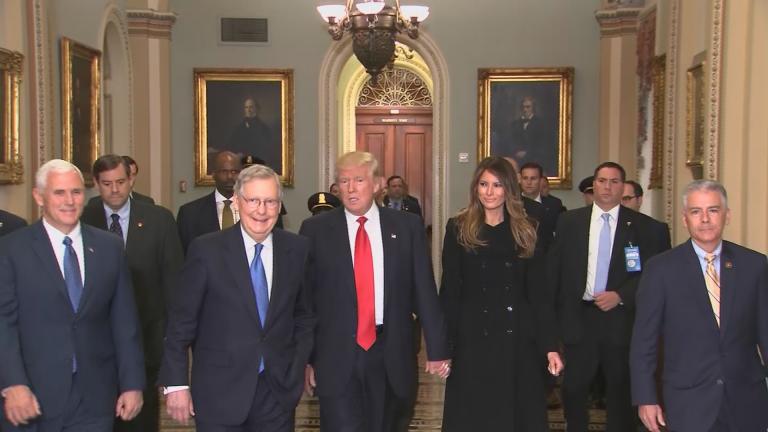 Illinois Trump Supporters on the President-Elect's Transition
Nov. 16: Donald Trump was elected barely a week ago and there are already reports of shake-ups and signs of disarray within his transition team.
---
How Will Education Policy Be Shaped Under President Trump?
Nov. 14: The president-elect did not say much about his education plans during his run for the White House. Here's an explainer of what has been said.
---