A recount of graduation rates at Chicago Public Schools last year found the district had initially reported inflated figures, but a new report from the district's Office of the Inspector General suggests that process may not have gone far enough.
In an annual report released Wednesday, CPS Inspector General Nicholas Schuler says during that recount, the district did not reclassify students who had been incorrectly listed as homeschool transfers when they had, in fact, dropped out or stopped showing up to school.
According to the report, administrators at one unnamed CPS high school deliberately falsified student records to make it look as though students who were either chronically truant or dropouts had transferred to be homeschooled.
That school reported an average of about 42 homeschool transfers in 2007 and 2008, according to Schuler. But in 2009 the total jumped up to 208, and eventually climbed as high as 276, as the school averaged 220 homeschool transfers between 2009 and 2014.
Of the 3,455 total transfers reported at the school during that stretch, more than 1,320 were classified as students leaving to be homeschooled. But in its investigation, Schuler's office found no evidence to suggest any of those students who "transferred" from the school had actually received homeschooling.
---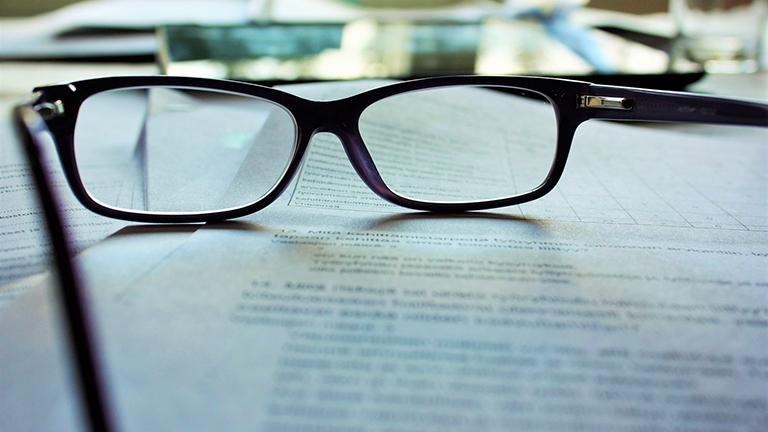 Document: Read the annual report
---
This "misclassification scheme," as the report calls it, began under the school's former principal, who later told the OIG the records had been changed to avoid negative impacts to the school's attendance figures that would have been caused by correctly listing those students as dropouts. During the investigation, the principal said he had been pressured by his superiors to "come up with stuff" to increase attendance rates that had been weighed down by chronic truancy.
"A primary driver of this, I think, is that principals are just under pressure to have better numbers, to report better numbers," Schuler told Chicago Tonight, "and I think there's system-wide pressure to increase overall school performance, and one of the key metrics schools are measured on is their dropout rate.
"So I think they are just under pressure to get the numbers up across the system and they're under pressure to improve the school system and I think when there's that kind of pressure on people, some people will take shortcuts to do it."
Schuler believes school funding may have also motivated the scheme – under the district's student-based budgeting model, schools are allocated money based on a per-pupil basis – but added the investigation has not yet "unpacked that."
The principal and two assistant principals have since retired from CPS and the Chicago Board of Education has placed "do not hire" designations on their personnel files. A third assistant principal and a guidance counselor also face pending discipline from the board.
In June 2015, WBEZ obtained CPS district records showing at least 2,200 students from more than two dozen Chicago high schools were listed as having transferred out of the district between 2011 and 2014 when they had actually dropped out.
CPS eventually engaged in a districtwide recalculation of its 2015 high school graduation rate, which lowered that total from 69 percent down to 66 percent. But Schuler's report notes that process did not account for any homeschool transfers, and was limited only to transfer codes used when students transfer "to a GED program, non-CPS alternative or unspecified alternative school or job training program."
"Consequently, the OIG further recommended that CPS undertake an additional reassessment of the graduation rates to take into account homeschool classifications," the report states, "as there is clearly a possibility that other administrators might be intentionally misclassifying chronically truant or dropped-out students as 'homeschool transfers' as part of improper attempts to artificially inflate graduation rates."
The district logged a total of 463 "homeschool" exits across all high schools during the 2013-14 school year, but CPS spokeswoman Emily Bittner noted more than a third of that total came from the one school referred to in the OIG report. She said there's no evidence to suggest this is a widespread issue, but added the district would take seriously any subsequent information the OIG may find.
As of this week, Schuler said he hasn't been informed of any steps taken by the Board of Education to address this issue. And because his office conducted a thorough review of only a single school – Schuler cited a lack of resources needed to investigate the issue further – he added it's unclear the extent to which this may be occurring throughout the district.
The report also recommends CPS consider revamping its homeschool transfer process, removing the responsibility from individual schools and placing control either under a network office or the district's Office of Teaching and Learning.
"The idea is that there's got to be some control," Schuler said. "Somebody besides a person with the incentive to make a falsification. So there's got to be some separate approval process. We think this is relatively rare, so removing it from the schools makes sense to us."
But again, he states the board has given no indication it intends to conduct any such review.
Bittner on Tuesday said the district looks forward to reviewing Schuler's recommendations and taking "appropriate action."
"CPS has taken action and will continue to increase controls and improve accountability throughout the District," she said, "both in conjunction with these recommendations and proactively in numerous areas."
Additional investigations
Overall, the inspector general received more than 1,300 complaints alleging misconduct, waste, fraud and financial mismanagement throughout 2016. Schuler and his staff were able to open investigations into 223 of those complaints.
Over the past year, the OIG reported on five selective-enrollment suburban residency fraud cases involving eight students at five separate schools.
In one case, a family living in a 3,500-square-foot Highland Park home for more than a decade falsified a Chicago residency by renting a 600-square-foot apartment in Rogers Park to make it appear as though they lived within the city, allowing them to enroll their two children in Northside College Prep.
An OIG investigation unveiled this was a "sham residence." Schuler's office determined that family owed CPS almost $13,000 in non-resident tuition for the 2015-16 school year for their oldest child. They also used the same tactic to gain admission for a younger child as an incoming freshman at Northside Prep for the 2016-17 school year.
Both children were permanently banned from all CPS selective-enrollment schools (SES) and the family eventually agreed to pay back about $11,500 in tuition.
Similar cases noted in the report include City Colleges of Chicago employees who fraudulently enrolled their two sons in CPS schools for three years each – they were ordered to pay more than $77,000 in back-tuition to CPS – and Berwyn parents who used a Chicago apartment owned by a brother-in-law as a front to get their two children enrolled in Jones College Prep and Andrew Jackson Elementary.
The report also highlights more than a dozen cases of "tier fraud," or instances in which families claim a fraudulent address within an impoverished neighborhood in order to better their children's chances of enrollment in a selective-enrollment school.
One such case involved a CPS employee who falsified her daughters' SES applications to reflect living in a Tier 1 address in Hermosa rather than their actual Tier 4 Norwood Park address. Because of this, one of her daughters was improperly admitted to Lane Tech as a freshman during the 2015-16 school year.
The employee's district record included her Norwood Park address, but the report states she changed that to reflect the Hermosa address after her daughter was accepted to Lane Tech. Weeks later, however, she again used the Norwood Park address to enroll another daughter in Taft High School – the neighborhood school for Norwood Park residents.
Following an OIG investigation, the Lane Tech student was disenrolled, both daughters were permanently banned from attending district selective-enrollment schools, and their mother resigned from CPS before facing disciplinary proceedings.
Mismanagement was also discovered within the district's Talent Office, which under the direction of four high-level CPS employees, allegedly backdated the official start dates of a large number of newly hired employees from multiple CPS departments so that they could begin work before completing the requisite onboarding process.
Several employees were allowed to begin working "unofficially" before proving they were eligible to work in the U.S. or having undergone criminal background checks. Once those processes were completed, the Talent Office would then backdate records to make it appear they had completed onboarding before they began work.
CPS personnel – including a CPS officer who unwittingly engaged in such practices – also participated in potentially discriminatory conduct under federal law, according to the report, by hiring individuals who did not possess academic qualifications that were listed as "required" on job postings.
These issues both expose CPS to legal liability. Schuler's report states his office would have recommended "significant discipline" up to and including termination, but each individual under investigation no longer works for CPS. "Do not hire" designations were placed on their respective personnel files.
The district's Career and Technical Education program – which offers students hands-on training opportunities like job-shadows and internships – was also found to have no inventory controls in place to identify or track the millions of dollars in equipment it had purchased.
The OIG was tipped off about this lack of oversight by an email featuring a Craigslist ad for automotive-repair equipment that alleged the pieces had been stolen from a high school where CTE had placed them.
With no inventory controls or records available for any of the equipment the program purchases each year, the OIG could not confirm nor refute that claim.
That issue was also magnified, the report states, because the CTE program is funded through state and federal grants. Those grants require the program to maintain oversight controls, meaning the federal Department of Education or the Illinois State Board of Education could seek to revoke their funding – which, to date, totals nearly $29 million.
Three times they tried to implement inventory-control systems. And all three times those programs were abandoned due to a lack of funding. But according to the report, the Board of Education has notified Schuler's office that "in response to its investigatory findings, CTE developed short- and long-term goals to address the program's lack of inventory controls."
Bittner added the district has approved a contract with Hayes Software Systems to assist in conducting a more thorough asset tracking system and a physical year-end inventory.
Follow Matt Masterson on Twitter: @ByMattMasterson
---
Related stories: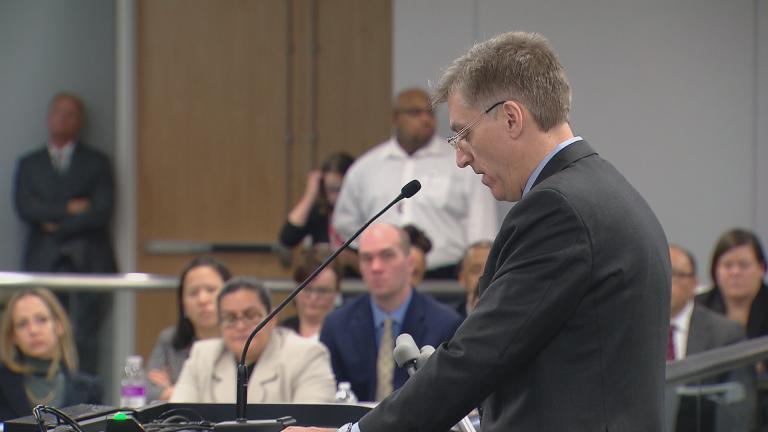 Watchdog Says CPS Board Blocking Ethics Investigation
Dec. 8: An investigation into whether or not the Chicago Board of Education's top attorney violated a Chicago Public Schools ethics policy has been stalled, according to the district's Inspector General Nick Schuler.
---
CPS Says Employee Provided Noble Charter Schools With Unauthorized Student Information
Nov. 17: Chicago Public Schools is investigating an employee who allegedly turned over confidential student information to the Noble Network of Charter Schools earlier this fall, according to a letter sent to district parents this week.
---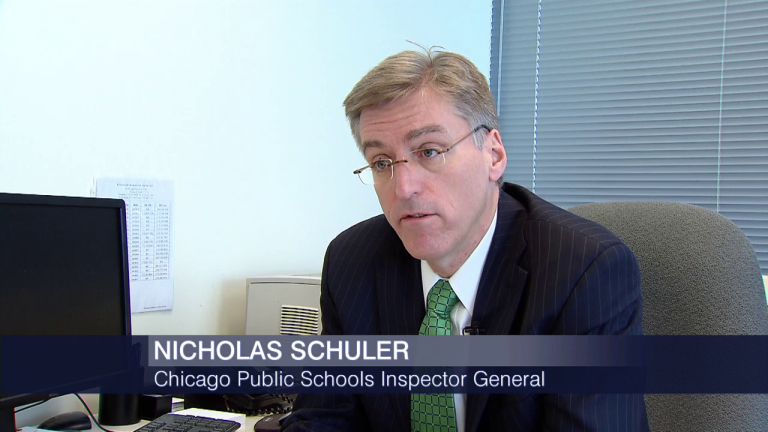 CPS Head Investigator Claims District Auditors Interfered in Theft Probe
Sept. 19: Internal auditors reportedly ignored multiple warnings from the CPS inspector general against conducting its own probe into the theft of tens of thousands of CTA transit passes, which the OIG says jeopardized a possible criminal prosecution and hindered its investigative efforts.
---